Gaming PCs & Accessories
Let them game their way with top 10 high-performance gaming PCs and accessories.
The 2019 holiday season has arrived, which means that the 2019 holiday shopping season has also arrived. Since PC accessories and systems have long been hot sellers during this time of year, the odds are good that this season won't be the exception to that trend. Shoppers will search for the best deals on the hottest computers and accessories with the highest performance levels and reputations.

The rise in popularity of RGB technology has fueled demand for PC accessories. People are on the hunt for systems or accessories that can display any color of the rainbow with just a click or two. Especially desirable are accessories that can sync with one another in order to display the same color scheme across all compatible electronics.

High-performing PCs and laptops continue to be in demand—especially those that are capable of running the latest games. Virtual reality headsets have also finally come into their own and will likely be sought-after commodities this holiday season. Plenty of options abound for shoppers in search of deals; some of the following components, peripherals, and computers are sure to end up on numerous holiday shopping lists this year.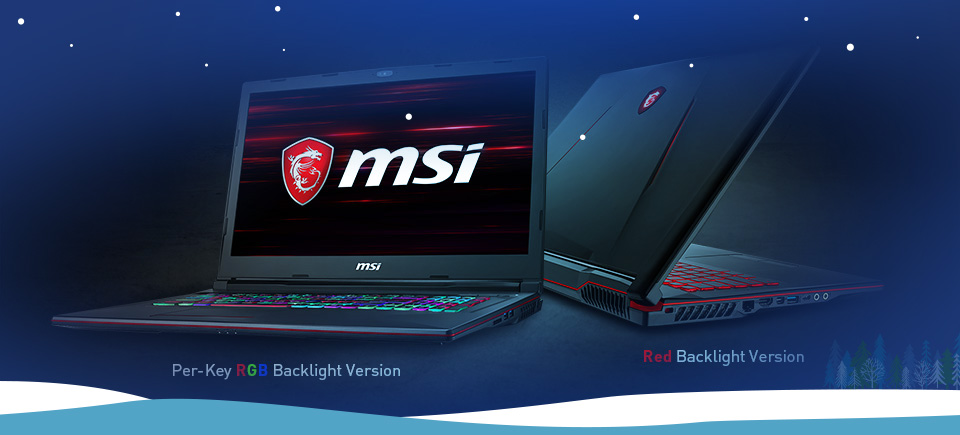 Those who have gaming laptops on their holiday lists might be interested in the MSI GL73. The Intel Core i7 9th Gen processor produces 2.60 GHz of processing power for fast performance. Its NVIDIA GeForce GTX 1660 Ti graphics card renders a crisp, clear picture, while the 6 GB of video memory and 8 GB of overall memory ensure seamless functionality. 17.3 inches of screen with 1920 x 1080 resolution display modern gaming graphics with ease.

Dragon Center 2.0 and the Killer Control Center give gamers the means to manage bandwidth and system memory. A Cooler Boost 5 system uses seven heat pipes that can keep this system cool even during lengthy gaming sessions. This laptop also comes with one of the most desirable computer components: a 256GB solid-state drive. Whether shoppers are searching for friends, family members, or themselves, the MSI GL73 is a solid choice for anyone looking for PC gaming on the go.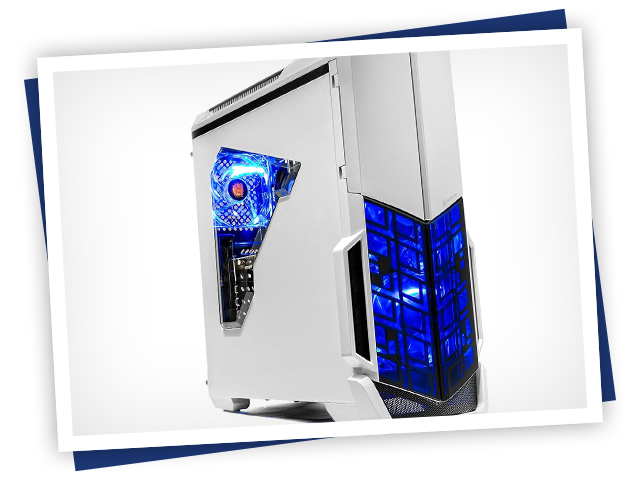 SkyTech Archangel Gaming Computer Desktop PC
Shoppers who are interested in buying a gaming desktop that provides great value at a relatively low price may want to check out the Skytech Archangel. This sleek computer features an AMD Ryzen 5 2600 processor and an AMD Radeon RX 580 video card. Its solid state drive has 500GB of space, and the 8GB of DDR4 RAM is enough to handle most games. This desktop gaming computer also has 802.11AC Wi-Fi, a DVD ROM drive, and Windows 10 Home 64-bit. Those who are looking to buy a VR-ready computer may want to purchase this one.


View Details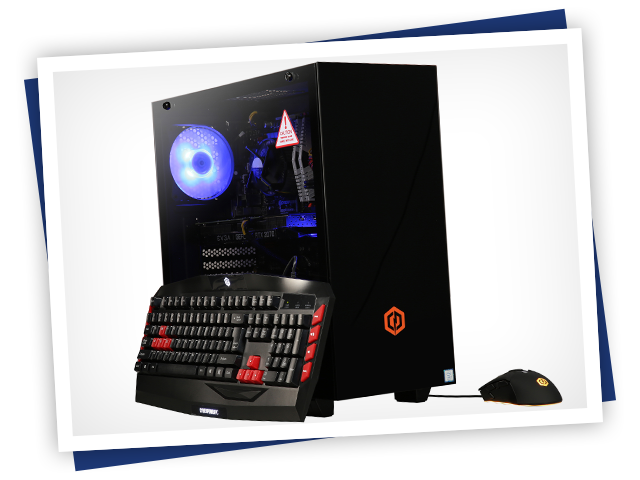 CyberpowerPC Xtreme C790T Gaming Desktop
Shoppers looking for a high-performing gaming desktop may want to consider the Cyberpower PC Xtreme C790T. This gaming PC packs in some of the best hardware of 2019, and will have you ready to play just about any title released this year at high graphical settings – and you'll even be ready to do some streaming too, if you choose.

Take your gaming experience to the next level with the 240GB SSD, 2TB HDD, 16GB of RAM, Intel Core i7-9700K CPU and NVIDIA GeForce RTX 2070 graphics card, along with 8GB of GDDR6. This PC is truly a gaming powerhouse.


View Details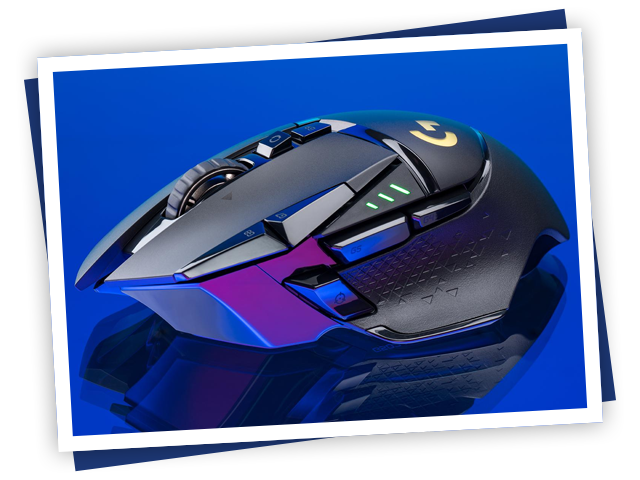 Logitech G502 LIGHTSPEED Wireless Gaming Mouse
Whether shoppers want high-quality stocking-stuffers or gifts for those who recently bought a new computer, they may want to give the Logitech G502 a look. This mouse features LIGHTSPEED wireless technology that virtually eliminates the lag that can sometimes plague wireless PC accessories. Speed, responsiveness, and accuracy are increased with an advanced HERO 16K sensor.

Logitech G Hub software gives users the ability to customize the functions of the G502's buttons. This gaming mouse also has RGB lighting that gives gamers the ability to choose a specific color scheme for their backlighting and synchronize it across multiple accessories.

For more, read a full review of the G502 Lightspeed.


View Details
Logitech G815 RGB Mechanical Gaming Keyboard
The Logitech G915 is a low-profile mechanical keyboard, offering a satisfying click without the need for much height or depth to the keys. It also has RGB capabilities, including the ability to change colors to match what's displayed on your screen using Logitech's G Hub software.

The frame of the G915 is made from an aircraft-grade aluminum alloy that gives the keyboard lightweight durability. Users can customize the function of various buttons, profiles, and advanced features using Logitech's software. You can also play, pause, skip, or mute media quickly with the volume roller and dedicated controls.

The Logitech G915 is wireless and comes in three key switch types: clicky, tactile, and linear.


View Details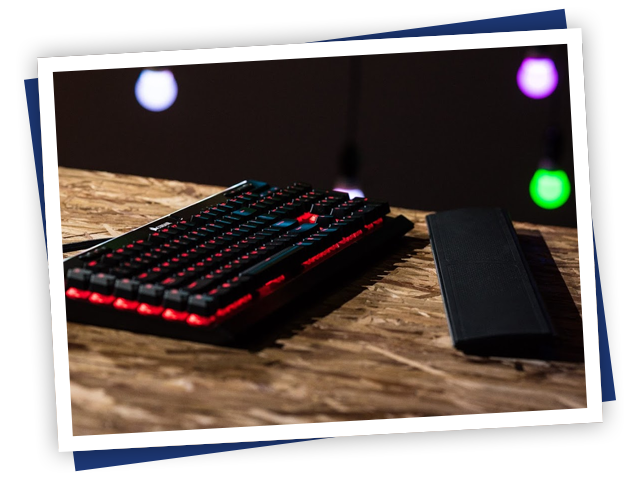 Corsair K95 RGB Platinum Mechanical Gaming Keyboard
The Corsair K95. Is another excellent gaming keyboard option. This wired gaming keyboard features CHERRY MX mechanical switches, the gold standard that has defined gaming keyboards for the past two decades.

The platinum-colored, tactile G-keys can be used to deploy pre-programmed macros and settings with ease. Corsair's iCue software gives gamers the chance to take their RGB setups to the next level with synchronized lighting, fan control, and other advanced settings. The anodized brushed aluminum frame on the keyboard and the detachable, soft-touch wrist rest provide users with durability and comfort.

You can read a full review of the Corsair K95 RGB Platinum on GameCrate.


View Details
Corsair Virtuoso RGB Wireless Gaming Headset
Those who have gaming headsets on their shopping lists may want to consider buying the Corsair Virtuoso. Its memory foam ear pads are covered with microfiber and its lightweight headband make this headset comfortable enough for long gaming sessions. The lithium-ion battery gives users 20 hours of life before needing to be recharged. A pair of 50mm high-density neodymium drivers gives gamers the ability to hear every soft footstep and loud explosion with 7.1 surround sound, and the Virtuoso's microphone is uni-directional and detachable for functionality and convenience.

This headset boasts three different methods of connection in order to provide gamers with maximum options. Users can customize their RGB settings using Corsair's iCue software – a rarity in a wireless headset.


View Details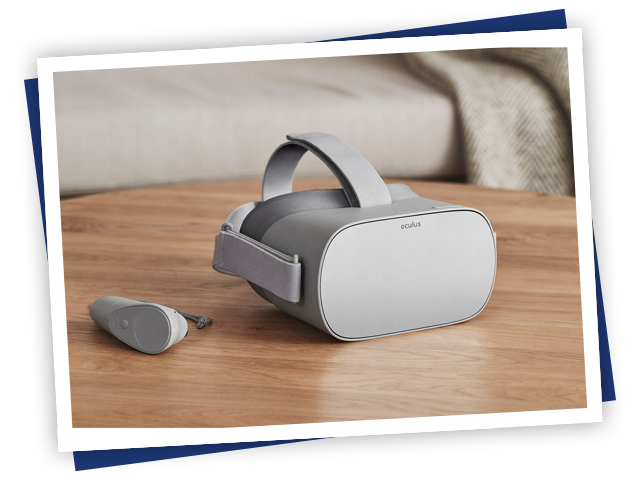 Oculus Go Standalone VR Headset
Since computers are no longer necessary in order to enjoy the wonders of virtual reality, VR headsets like the Oculus Go are likely to be popular this holiday season. This lightweight headset made from injection foam molding and breathable fabrics is a far cry from the heavier first-generation VR headsets.

The Oculus Go features next-generation Oculus lenses, integrated spatial audio, and 64GB of storage space provide a rich, immersive VR experience. All gamers need to have to control the Oculus Go is an easy, intuitive app downloaded onto their smartphone.


View Details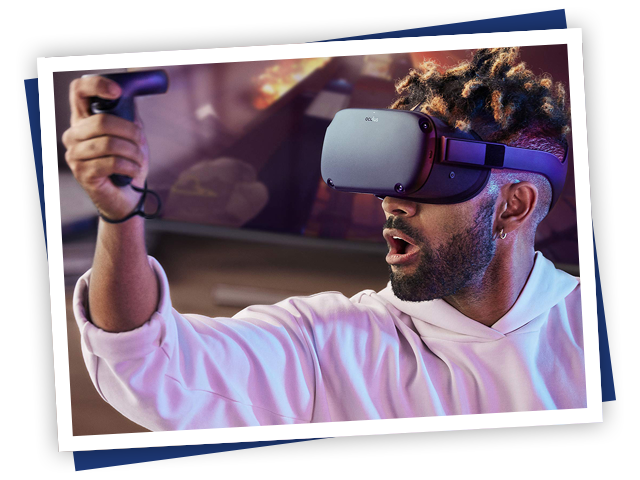 Oculus Quest All-in-one VR Headset
Another excellent entry in the VR headset category is the Oculus Quest All-in-one. This headset has 128GB of storage, giving gamers plenty of space for their games and media. Two Oculus Touch controllers provide users with the means to produce realistic hand movements in virtual reality. Oculus Insight Tracking technology helps translate movements accurately within virtual room-space. The Oculus Guardian system protects gamers in actual reality by helping them to explore virtual worlds without injuring themselves in the physical one.

No computer is necessary to use this VR headset; all users need is a smartphone app. The Oculus Quest is an excellent gift idea for those who want to escape into another reality.


View Details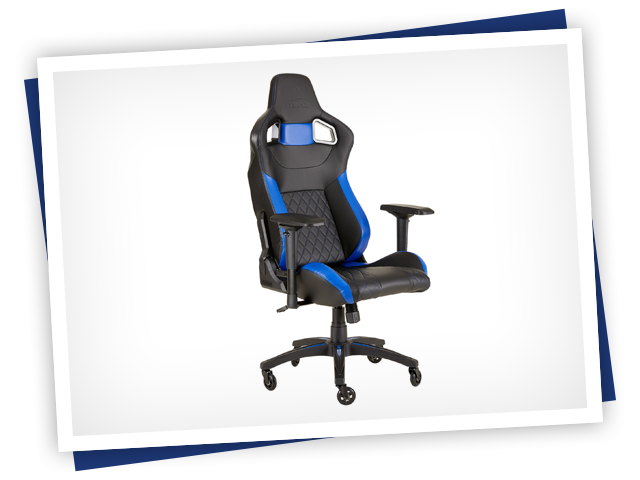 Since gamers often sit for hours while playing, having a comfortable gaming chair is a must. One of the best options for gamers is the Corsair T1. The seat and back are both constructed of steel, providing a sturdy frame that will provide years of support. PU leather and microfiber fabric provide a comfortable covering for neck and lumbar pillows.

The 4D armrests can move in any direction, and the chair can recline up to 180 degrees for maximum comfort and relaxation. Nylon caster wheels provide maximum stability without scratching the floor. The seat can be risen or lowered, and the chair can be tilted up to ten degrees. This gaming chair is an excellent choice for shoppers who want to give the gamers in their lives the support they need.


View Details