Home & Office
Freshen up their home and office by making living spaces more inviting and work spaces more inspiring.
The holiday season is here again, which means that holiday sales and discounts are ramping up. The latest technology has long been the focus of gifting and self-gifting both personally and professionally. TVs, speakers, headphones, cell phones, movies, and other types of electronics have dominated the sales charts for years, and this holiday season will likely be no exception. Getting the newest gaming console, the best streaming device, or the hottest superhero movie will be the goal of many holiday shoppers. Other shoppers, however, will focus on different types of tech for the holidays.

One particular category of electronics that has grown in popularity over the past decade or so is smart home technology. So much of modern technology is crafted on the concept of multiple electronics working together to produce the best possible effect. People often enhance TVs, for example, with sound systems, media players, custom remotes, etc. PC owners may replace keyboards, mice, and speakers with more high-tech counterparts. Smart technology, however, involves more than simply surrounding one piece of electronics with smaller accessories. Smart devices can be spread throughout a home, business, or property and connected through the internet.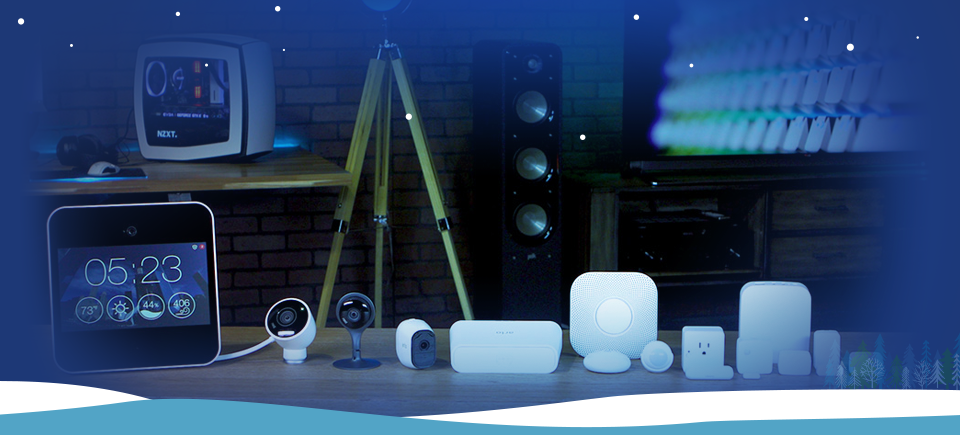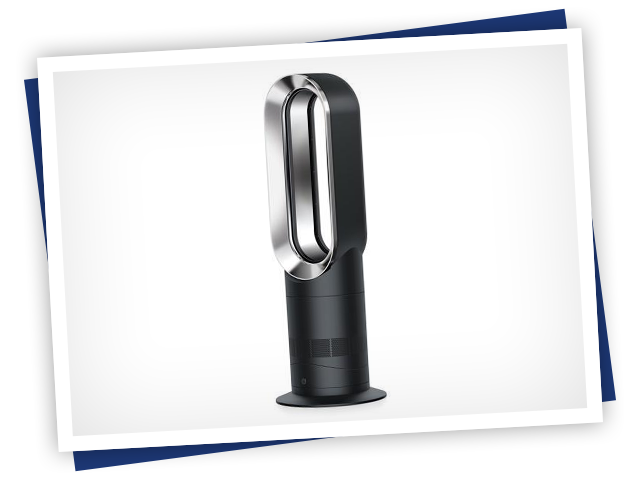 Dyson AM09 Hot + Cool Fan Heater - Black / Nickel
Gifting a friend or coworker with year-round comfort is simple thanks to the Dyson AM09. As its name implies, this unit can heat or cool an entire room quickly and evenly. Dyson's Jet Focus technology gives this system the ability to focus airflow as broadly or narrowly as needed. As is typical of Dyson's technology, the AM09 relies on airflow rather than blades and hides rather than exposes heating elements. The construction and configuration of the unit make it safe, quiet, and energy-efficient.

Many shoppers are fond of Dyson's distinctive design that adds an aesthetically pleasing element to any room. This Dyson's sleep timer can be preset with a variety of intervals that can help to maintain a room's temperature day or night. The sleek yet simple remote control is clearly marked with all the buttons needed to control the AM09 from anywhere in the room. The AM09 is a modern appliance with a futuristic appearance that can provide homey comfort with the push of a button.

Features
8 x 6 x 23.4 inches
Dyson AM09 Fan + Heater
Remote Control
Instruction Manual
View Details
Cleaning is an activity that few enjoy, so this year's gift-givers may want to consider giving an iRobot by Roomba.

Some form of the Roomba has been around since the beginning of the millennium, but the latest version of this robot vacuum takes advantage of modern smart technology.

Excelling at sucking up dog hair, dirt, and other bits of unwanted debris, the iRobot is a great choice for those who want an innovative and effective method of keeping the home or the office clean. The iRobot takes advantage of smart technology by giving people the ability to control their robot vacuums from their smartphones. Multi-surface rubber brushes, a three-stage cleaning system, and automatic dirt detection make this piece of tech a cleaning powerhouse.

Features
Automatic Dirt Detection & Disposal
Strong Power Suction (10x Air Power)
Premium 3-Stage High-Efficiency Cleaning System
Dual Multi-Surface Rubber Brushes
Imprint™ Smart Mapping
View Details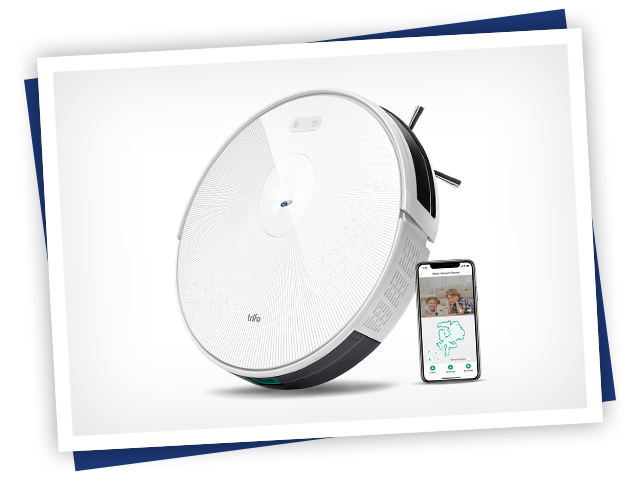 Those in search of a quality robot vacuum that will cost them a bit less than a Roomba may want to buy a Trifo H6. The Trifo H6 is great for keeping those floors clean. It can tidy up numerous types of flooring using two different cleaning modes as well as three levels of suction. The visual navigation camera can also provide users with an extra bit of safety by doubling as a security camera. 3D mapping, robust battery life, visual navigation, and Wi-Fi connectivity are some additional features of this piece of smart electronics.

Features
Powered by AI
Control via Smartphone App
Fashion Forward & Sleek Design
3-Level Suction Power (1800Pa Suction Power)
Efficient Filtering
100 Hrs. of Active Suction
Efficient, Faster Cleaning
Advanced Visual Navigation Camera
View Details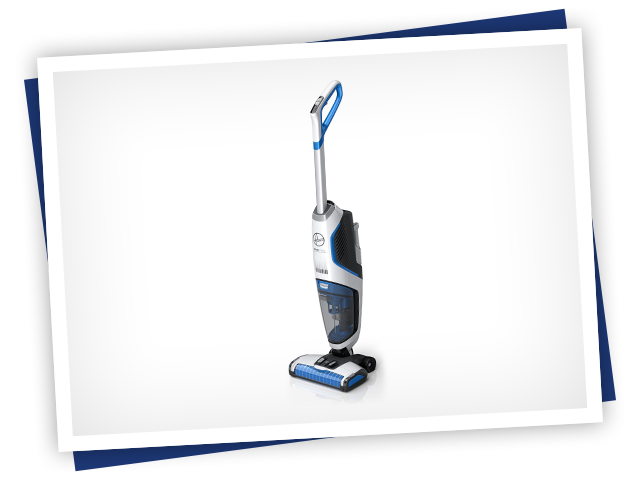 Hoover ONEPWR FloorMate Cleaner
The Hoover ONEPWR FloorMate is one of nine separate Hoover cleaning devices that can all run on the same type of rechargeable battery. On its own, this cordless vacuum and mop combo is a powerful cleaning force. When combined with the other eight cleaning machines, however, the FloorMate helps to form a formidable array of tidying power. A lithium-ion battery and charger come with the FloorMate; as advertised, it can be used to power any compatible ONEPWR device.

Those who want to give the gift of easy cleaning to people who would rather push a vacuum than let a robot do the work for them may want to consider this excellent example of modern technology.

Features
Dual Vacuum / Washing Capabilities
Powerful Lithium-Ion Battery Technology
Clean / Seal Hard Floors
SprayClean Solution Control
Clean Area Rugs
Perfect for Pet Messes
Easy-to-Use Rinse & Storage Tray
Tool-Free Cleanup
View Details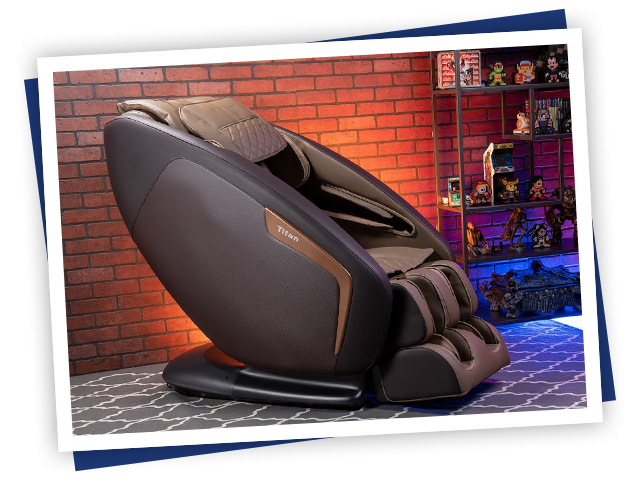 Titan Pro Ace II Massage Chair
Shoppers who are looking to purchase a statement gift this holiday season may be interested in buying the Titan Pro Ace II. While the Pro Ace II is called a chair, it's so much more than just that. Four different massaging styles and six different massage programs combine to give anyone lucky enough to sit in this chair an unforgettable massage. Massage styles include: Kneading, Tapping, Tapping and Kneading, and Shiatsu. Lumbar heat warms the back, while advanced foot rollers soothe the feet.

These chairs can even count as smart devices since they include Bluetooth speakers built into the headrest that can play music as well as take phone calls. The included remote is easy to read and intuitive to operate. This chair even has NASA-inspired reclining technology that gives you three different zero-gravity modes. Whether this gift is meant for a special someone or for yourself, the Titan Pro Ace II is a luxurious massage chair that will make an impression on all who see or sit on it.

Features
3D Roller Massage w/Depth Adjustment & 4 Massage Styles
6 Auto Massage Programs
Advanced L-Track Massage
Fullbody Airbag Massage
3-Step Zero Gravity
Advanced Foot Rollers
Space Saving Technology
Bluetooth Speakers
Extendable Footrest
Easy-to-Use Remote Controller
Convenient Remote Pocket
View Details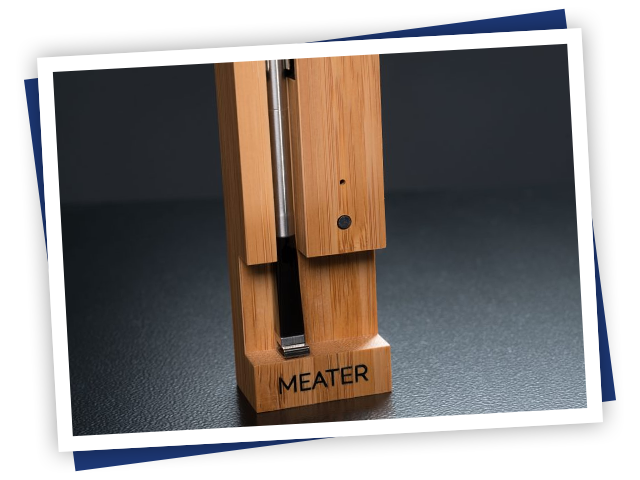 MEATER+ Smart Wireless Meat Thermometer
Back when smart technology first began to come into its own, most tech consumers weren't sitting around and wondering when a smart meat thermometer was going to come out. Enough grill-masters believed in the concept and successfully raised enough money on a popular crowd-funding site to produce the original MEATER. The MEATER+ is the descendant of the MEATER; its main virtue is its ability to provide grillers and cooks with significantly more wireless range when cooking.

The MEATER+ uses Bluetooth technology to transmit information via apps. Dual sensors show cooks both internal and ambient temperatures of grills and ovens. The Smart Guided Cook System provides step-by-step assistance during the grilling process for inexperienced or distracted cooks. Whether shoppers are looking for a wireless meat thermometer to give experienced grillers, something for amateurs who can benefit from digital guidance while cooking, or a gift for those who simply must have the latest grilling technology, the MEATER+ is an excellent holiday gift choice.

Features
Built-In Bluetooth Repeater
Dual Sensors Monitor Internal & Ambient Temperatures
Amazon Alexa Compatible
iOS & Android App
Smart Guided Cook System
Step-by-Step Cooking Instruction
100% Wireless Operation
For more on the MEATER+, read the hands-on impressions on Newegg Insider.


View Details