THE POSSIBILITIES ARE ENDLESS
With 16.8 million colors, countless patterns, dynamic in-game lighting effects—experience full RGB customization and deeper immersion with the world's largest lighting ecosystem for gaming devices. Supporting a growing list of thousands of devices and hundreds of games & applications, take it to the next level with advanced features such as Chroma Studio, Visualizer, Connect and Workshop.
RAZER KUNAI CHROMA
LIGHT UP THE AIR
Get form and function that blows you away. Meet the Razer Kunai—performance aRGB fans powered by Razer Chroma™ RGB with fan blade technology inspired by elite military aircraft for stealthy, high static pressure cooling, and addressable LEDs for unique case designs.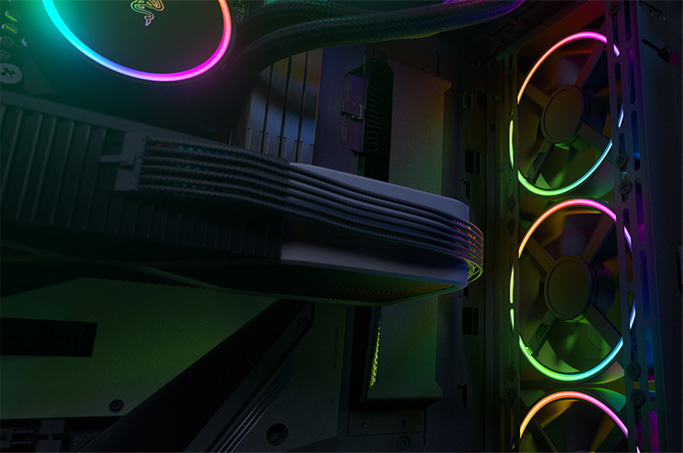 QUIET, POWERFUL HYDRAULIC BEARING FAN
Cool your rig with high airflow aRGB fans packed with LEDs and lighting effects powered by Razer Chroma™ RGB.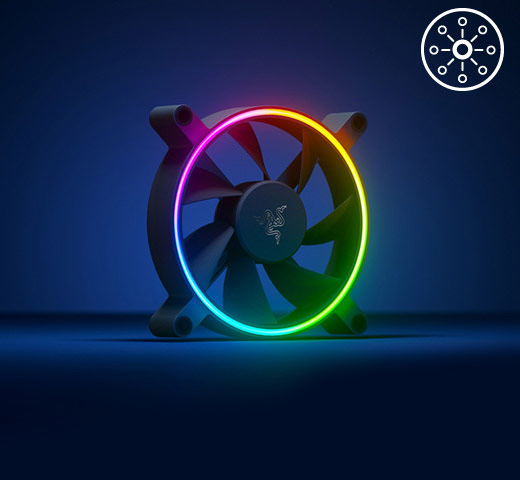 CONNECT UP TO 8 FANS AT ONCE
Daisy chain and connect up to 8 Razer Kunai fans to Pulse Width Modulation and aRGB controllers to create immersive lighting effects.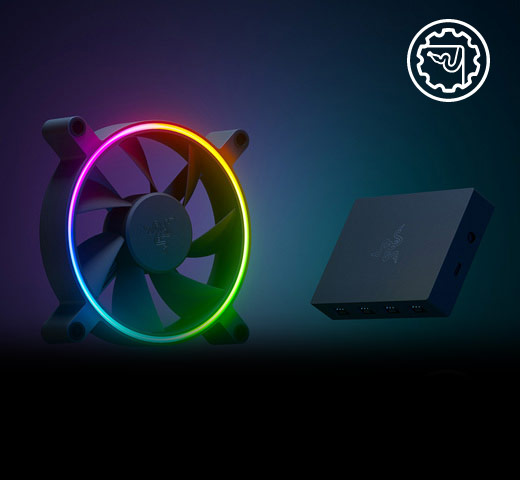 PWM FAN CONTROLLER SUPPORT
Whether you need maximum airflow to cool your PC or run quietly at lower RPMs, our Pulse Width Modulation fan controller* allows you to conveniently adjust fan speed based on your needs.
*Sold separately.
RAZER TOMAHAWK ATX
Mid-Tower ATX Gaming Chassis with Razer Chroma RGB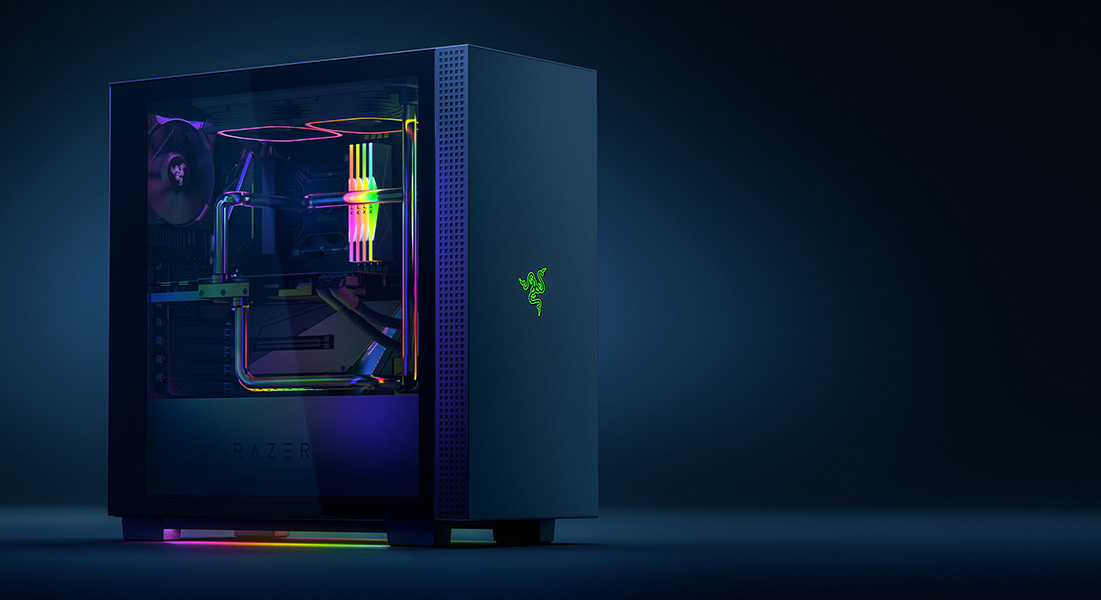 RAZER TOMAHAWK ATX
For those who constantly seek to push the power of their PC, this mid-tower ATX gaming case with built-in cable management offers ample room for expandability to open up a whole host of performance options.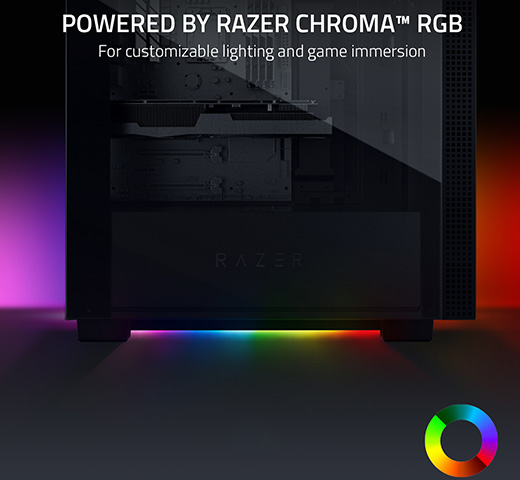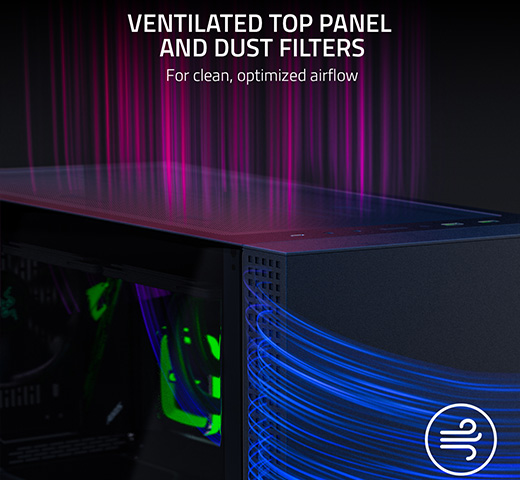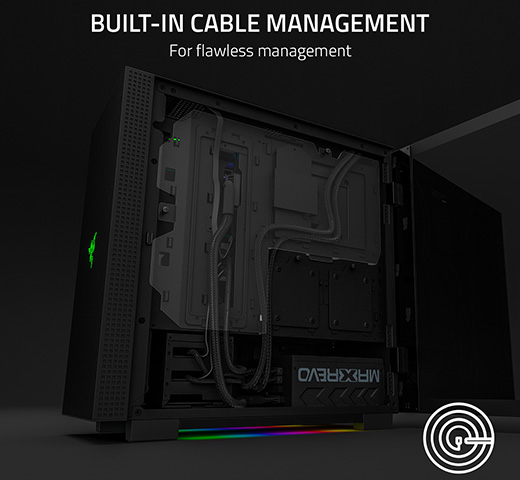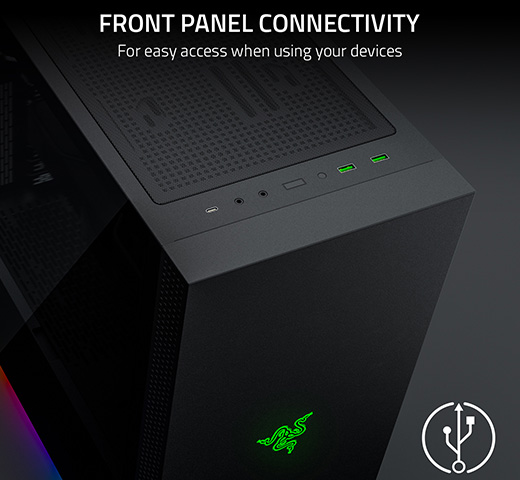 RAZER THUNDERBOLT™ 4 DOCK CHROMA
Unlock maximum connectivity with a universal Thunderbolt™ 4 dock fitted with 10 ports to support all your devices.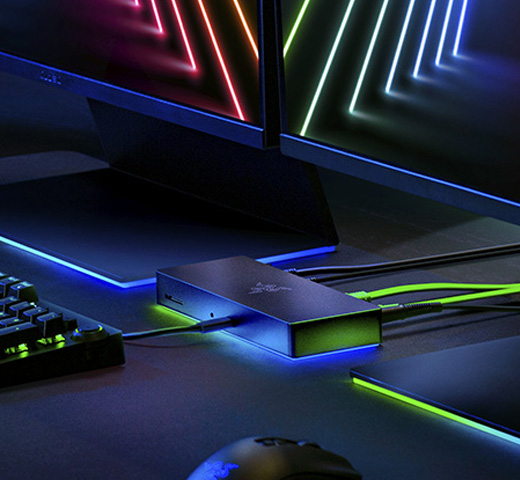 FULL THUNDERBOLT™ 4 FUNCTIONALITY
Enjoy high-speed data transfer rates, the potential to link multiple displays, and laptop charging all while using a single cable to connect your suite of devices.
CONNECTIVITY TO MAXIMIZE YOUR SETUP
Outfitted with four Thunderbolt™ 4 ports, Gigabit Ethernet, a 3.5 mm audio combo jack, UHS-II SD card slot, and three USB-A 3.2 Gen 2 ports to provide a docking solution for every scenario.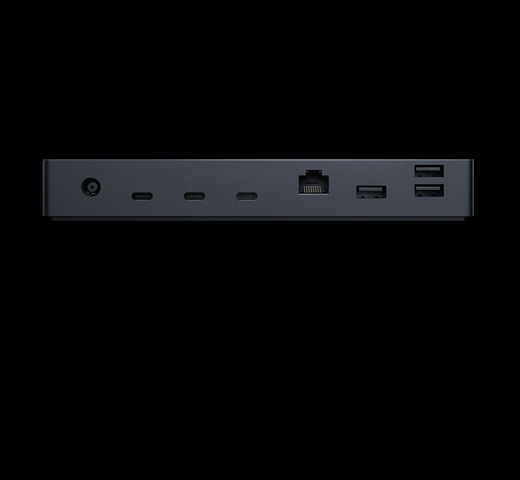 FUTURE-PROOF AND BACKWARDS-COMPATIBLE
The Razer Thunderbolt™ 4 Dock Chroma is USB4™ compliant, compatible with legacy Thunderbolt™ devices, and is compatible with Windows and Mac systems.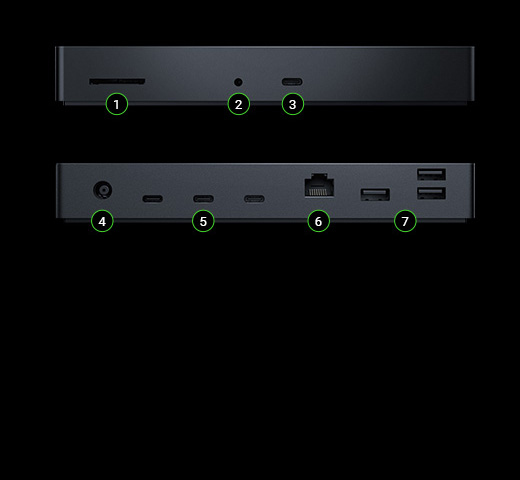 PORT SELECTION
1. UHS-II SD Card Reader 2. 3.5 mm Audio Jack 3. Thunderbolt™4 Upstream 4. Power Port 5. Thunderbolt™4 Downstream 6. Gigabit Ethernet 7. USB-A 3.2 Gen 2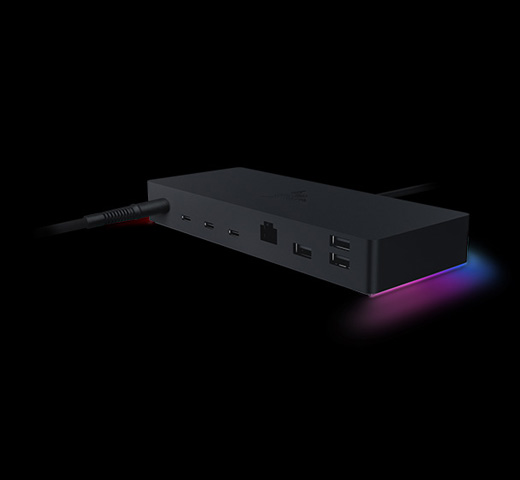 PASS-THROUGH CHARGING
Keep your USB-C powered laptop topped off at all times using the dock's built-in feature to charge your system while simultaneously powering all other connected devices.
RAZER RAPTOR 27 1440P 165HZ
PIXEL PERFECT
Updated with the capability and clarity you need to game at your best, the new Razer Raptor is now faster than ever with up to 165Hz refresh rate and new THX® Certified visual clarity. The perfect combination of style and performance, the latest Raptor still sports an IPS panel with QHD (2560 x 1440px) resolution and is built upon the previous sleek cable management stand, giving you a streamlined visual experience both on screen and on your desk.