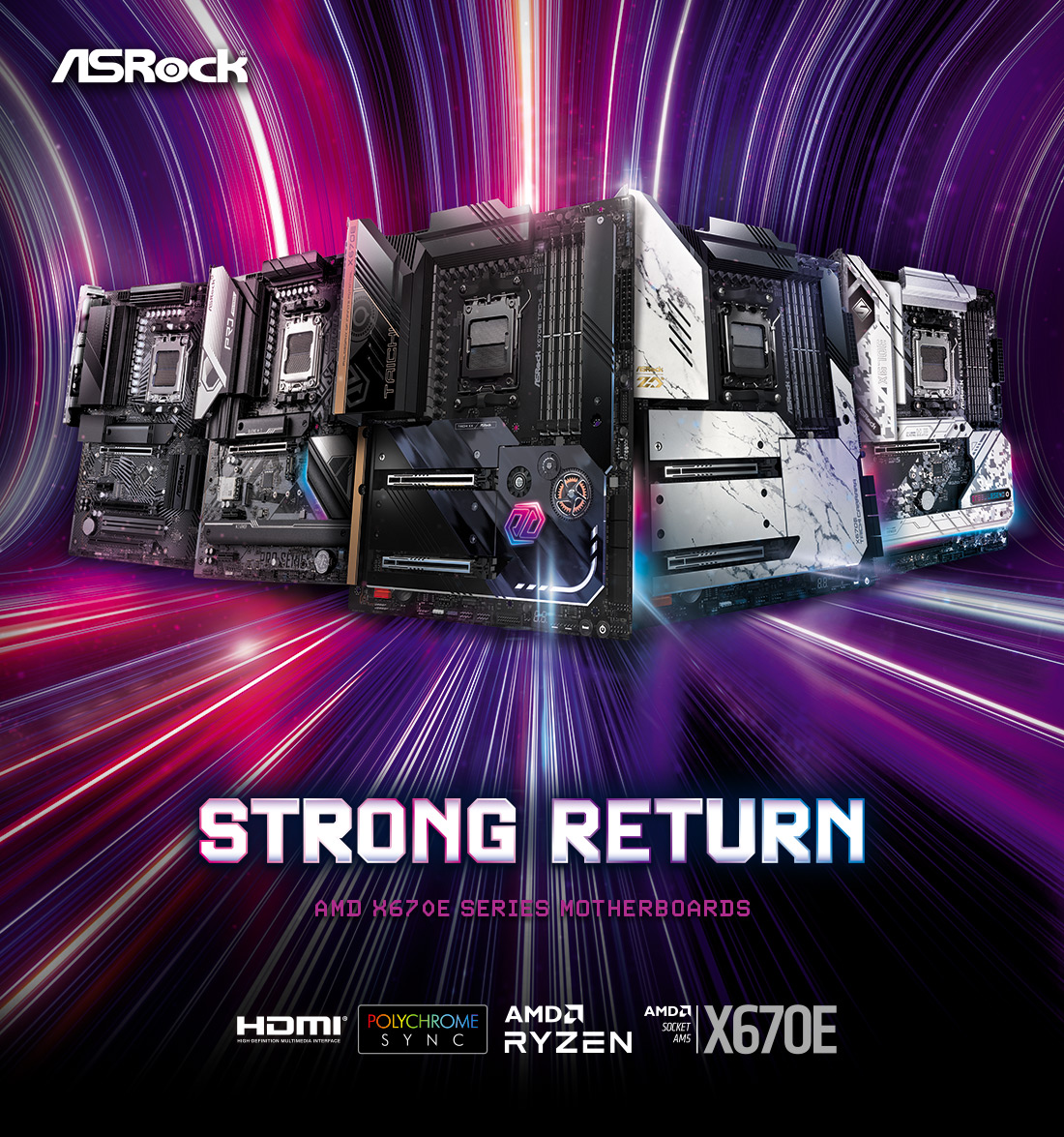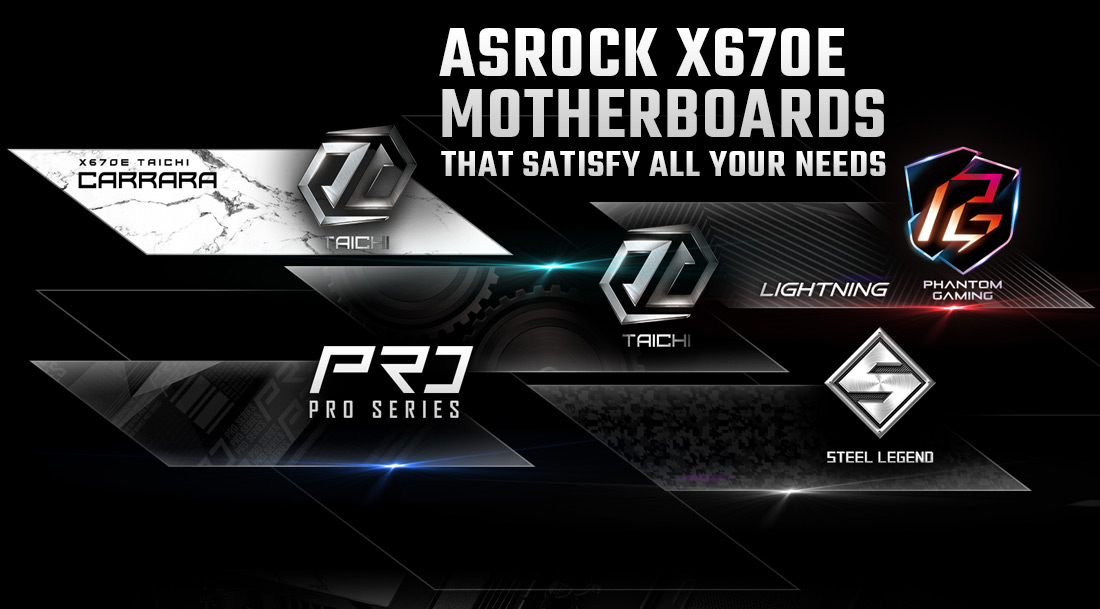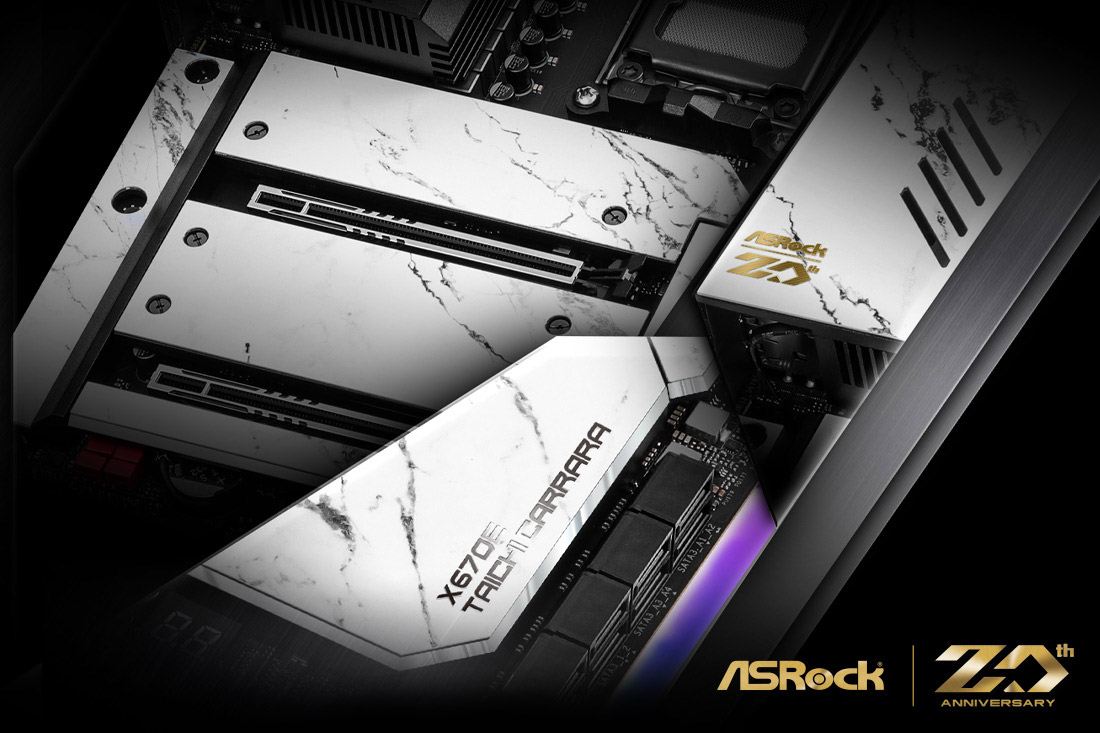 20 YEARS OF INNOVATION
ENDLESS CREATIVITY & ELEGANT AESTHETICS
24+2+1 Power Phase, SPS (Smart Power Stage) for VCore & SOC
Featuring 24+2+1 phase SPS (Smart Power Stage) technology, this motherboard is optimized for monitoring current and temperatures of each phase, thus delivering smoother and neater power to the CPU with enhanced performance and OC capability.
Optimized Performance with 8-Layer PCB
8-layer PCB provides better signal and thermal performance to optimize the AMD Socket AM5 RyzenTM 7000 series processors.

Ultimate DDR5 Design
Reinforced DIMM Slot
The reinforced DIMM slot is surface-mounted onto the motherboard to give better physical strength as well as a more stable memory signal. With this superior revolutionary design, it is able to dramatically overclock DRAM module up to an insane frequency.
DIY-Friendly Design
Due to the unique electrical architecture of DDR5 DIMM, there's a high risk of damaging the memory module if AC power isn't disconnected properly during removal or installation. To prevent this, ASRock has implemented a trouble-free protection circuit on every DDR5 motherboard, lowering the risk of damaging your memory module.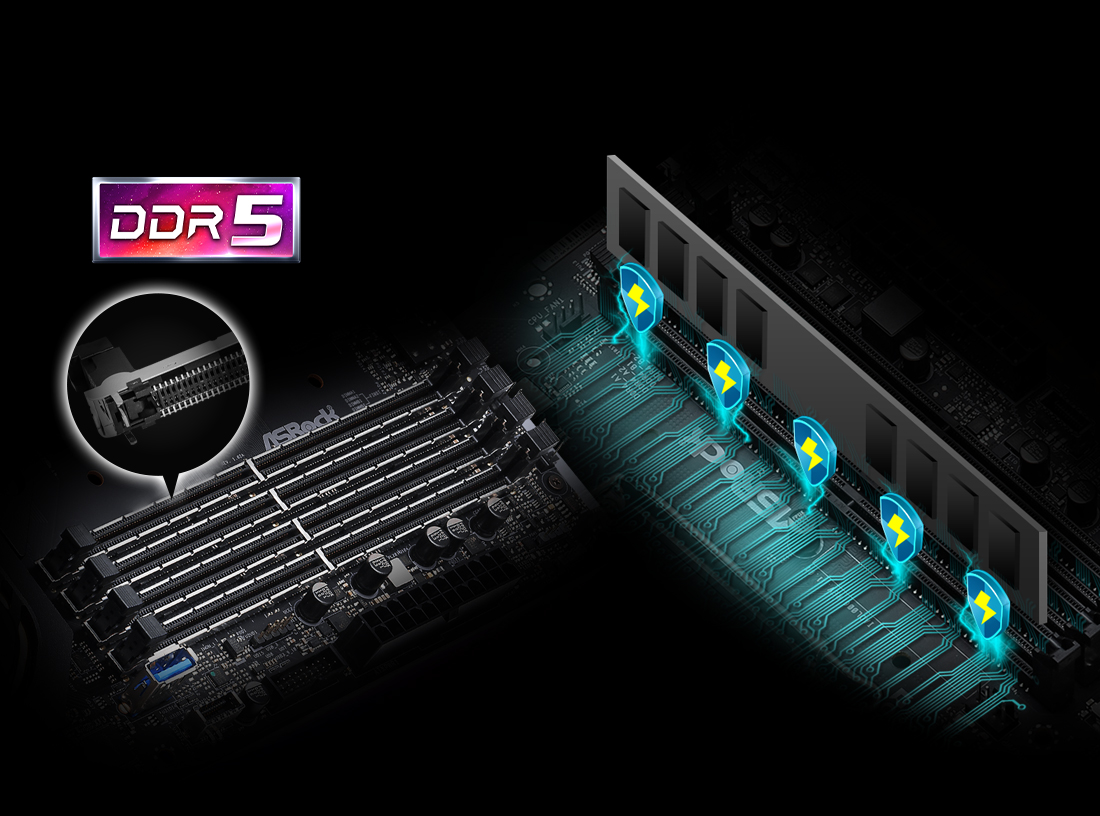 PCIe Gen5 Technology
Ready to unleash the full potential of high-end graphics card and ultra-fast SSDs.
Multi-Layer M.2 Heatsink
The extra-large aluminum alloy M.2 heatsink effectively improves heat dissipation to keep those high-speed M.2 SSDs as cool as possible. It is able to give better stability while maintaining high performance.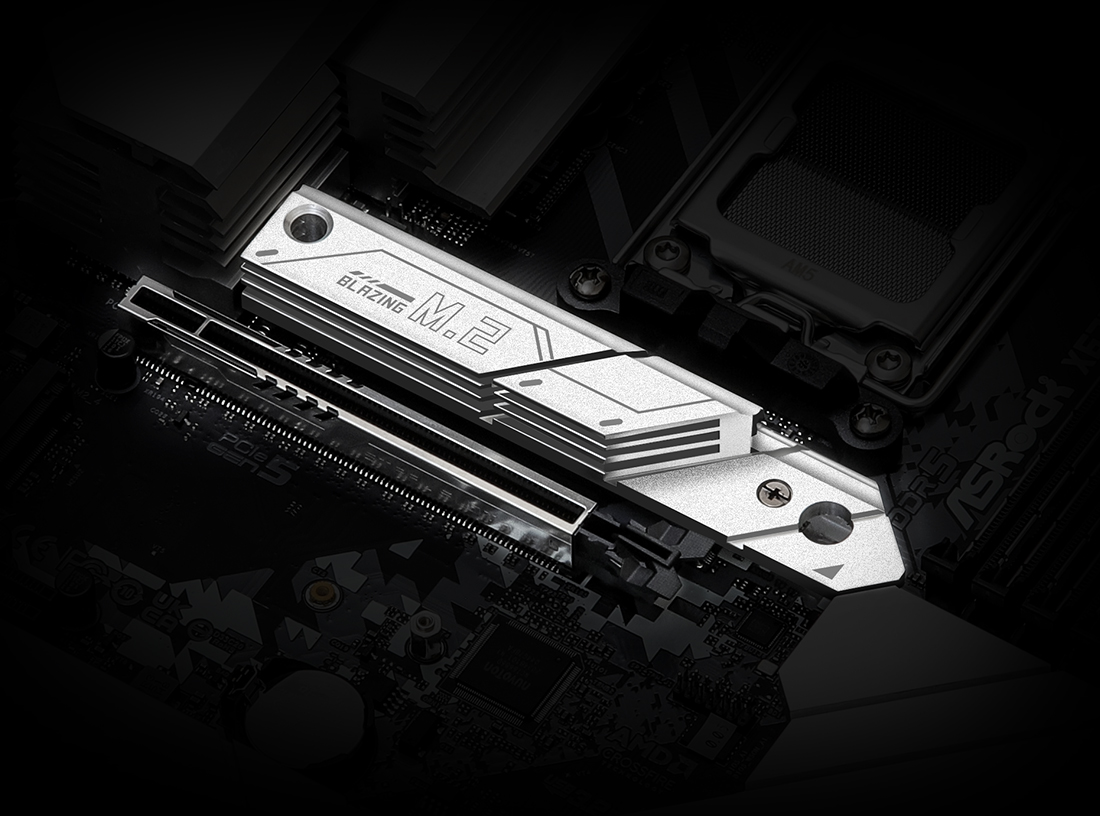 Blazing M.2 Gen5 Fan Heatsink
Designed and optimized to dissipate heat efficiently in order to keep your ultra-fast PCIe 5.0 M.2 SSD nice and cool.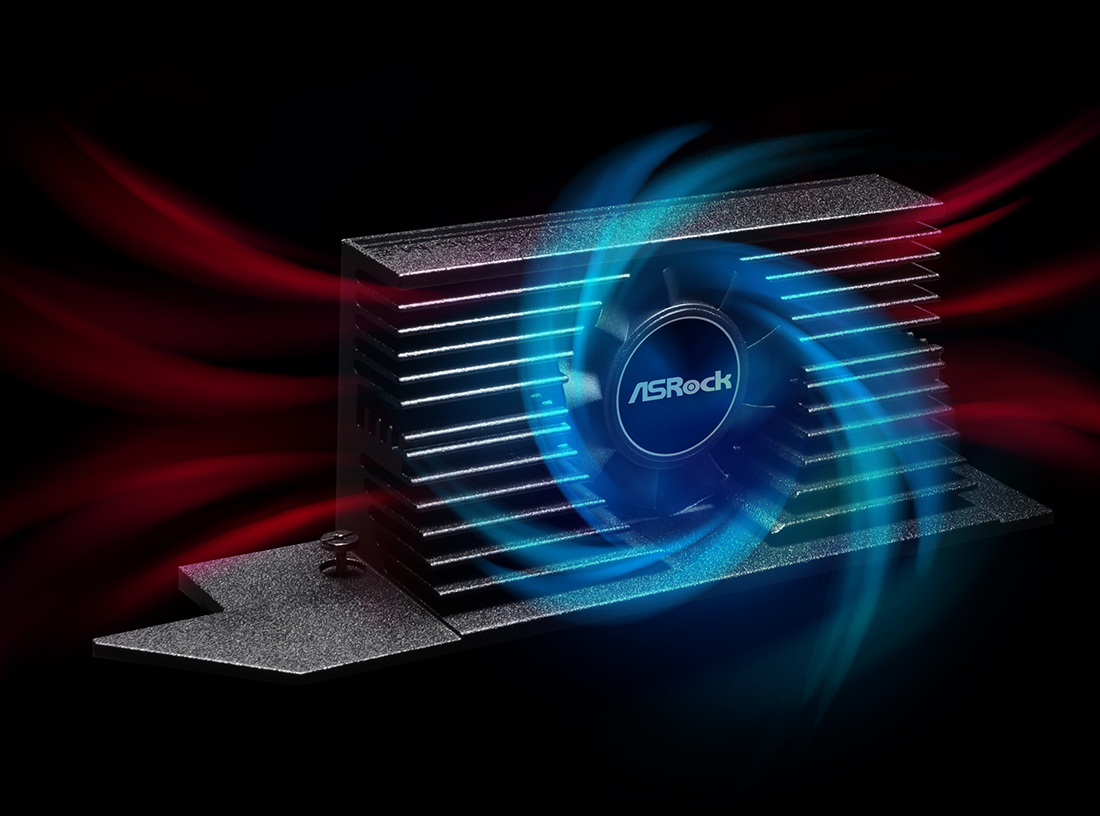 Enhanced USB4 Type-C
USB4 technology brings speed and versatility to the most advanced USB Type-C, offering a fast and simple level of connection for work or home. It enables lightning-fast data transfers up to 40Gbps and supports up to 9V at 3A 27W with the next generation PD 3.0 for superfast charging.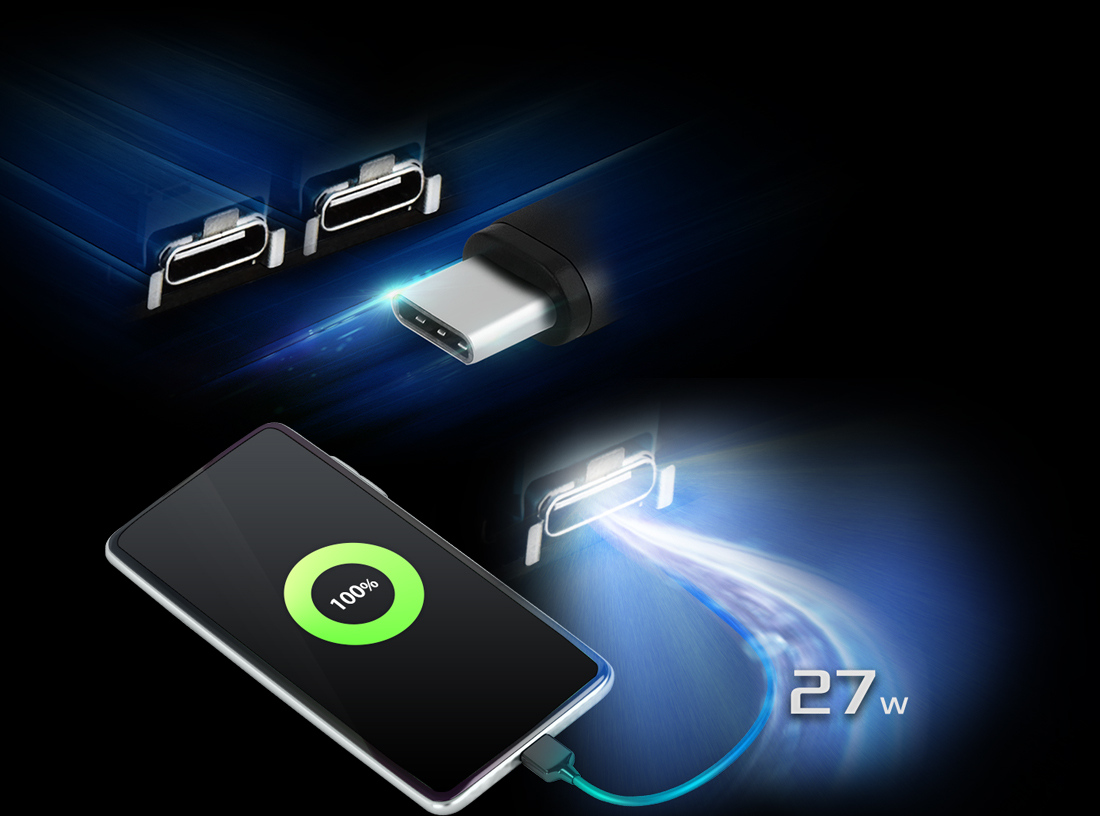 Killer™ Ethernet E3100 + Wi-Fi 6E AX1675x
The Killer Ethernet controller is designed especially for competitive gamers and performance-hungry users. This motherboard comes with both Killer E3100 2.5G Ethernet & Wi-Fi 6E solution. The enhanced detection and prioritization engine provides the ultimate networking experience for gaming and multimedia applications.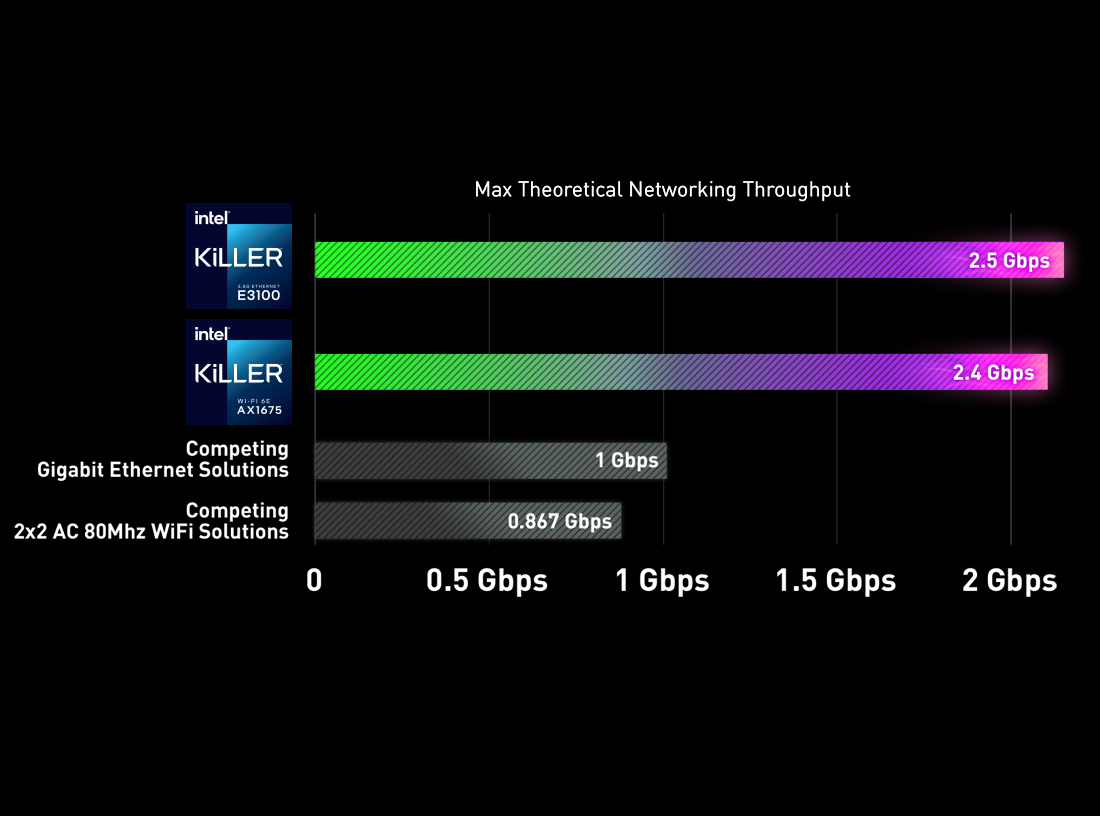 Lightning Gaming Port
(Patent Pending)
Aimed for die-hard gamers and enthusiasts. Lightning Gaming Ports are sourced from two different controller interfaces that assist gamers in connecting the high-speed mice/keyboard with lower jitters and latency.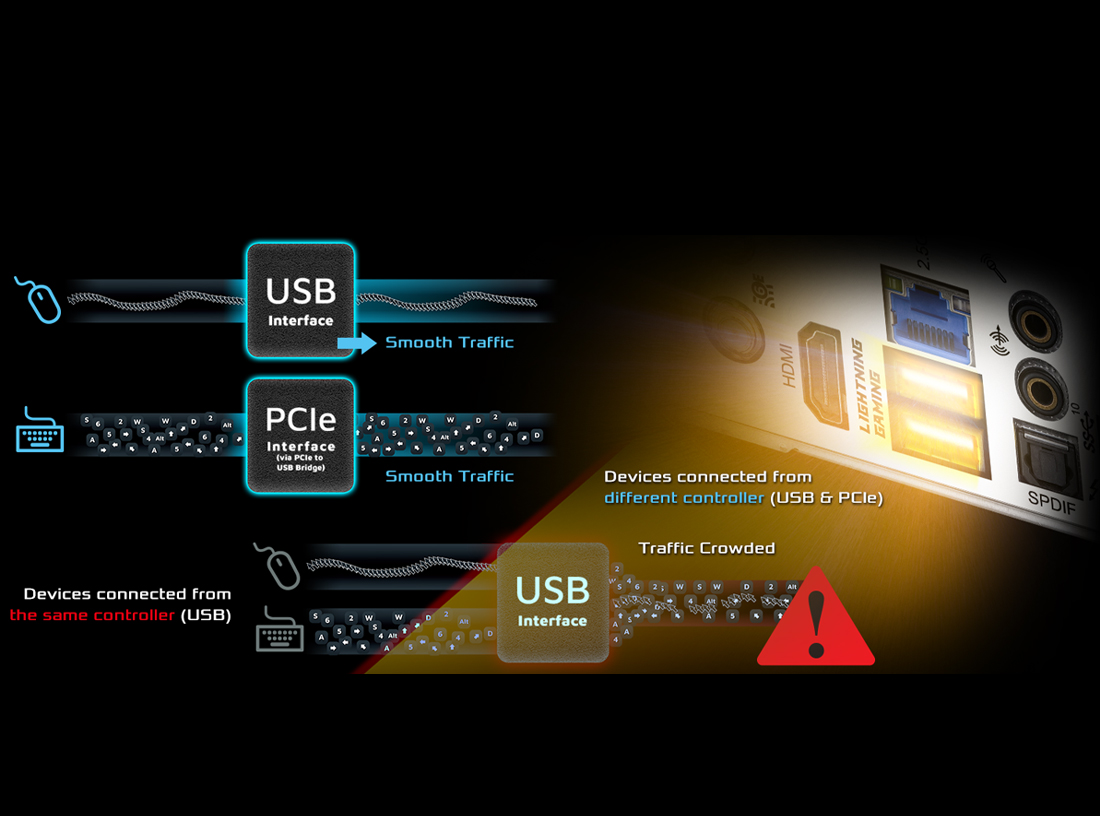 BIOS Flashback
Users can easily flash an ASRock motherboard with an onboard BIOS flash button located on the rear IO side without a CPU.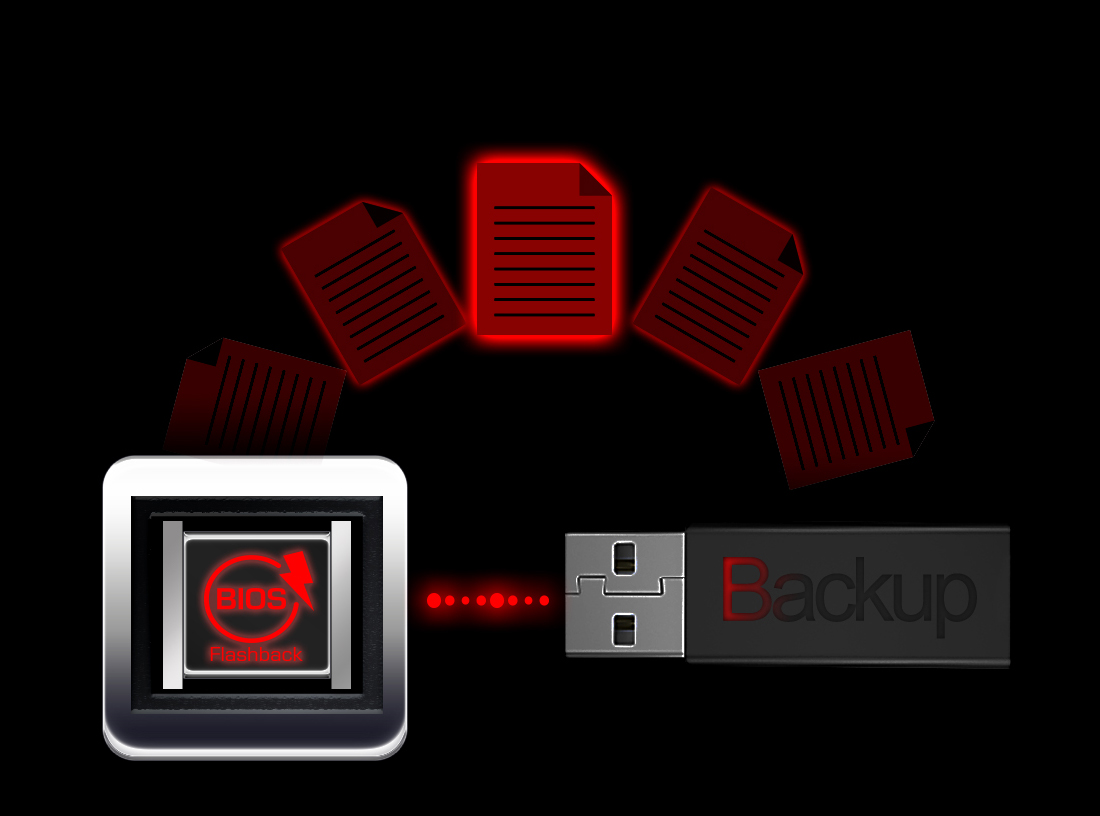 Auto Driver Installer
Users can easily flash an ASRock motherboard with an onboard BIOS flash button located on the rear IO side without a CPU.
ASRock AMD X670E Series Motherboards