How it works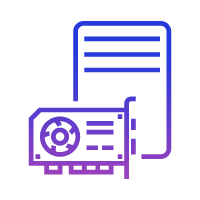 Find a GPU on Newegg
Visit any GPU product page to click and fill out the Trade-in submission form.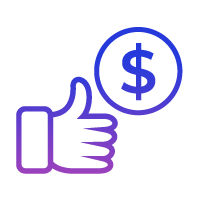 Get a Trade-in Offer
Confirm your GPU model & condition to see your Trade-in value instantly.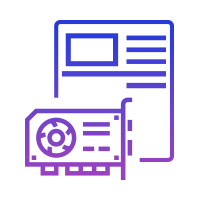 Buy a new GPU
You'll see the eligible Trade-in value when you add a new GPU to cart.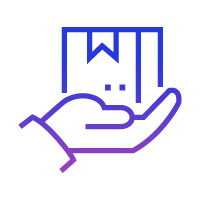 Ship the Trade-in
Use the prepaid UPS shipping label sent to your inbox to ship your trade-in to us.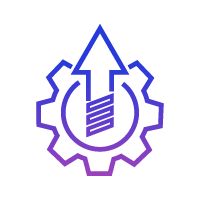 Trade-in Complete
Once we receive, review, and accept your item, you will be credited for the trade-in value!
What is your GPU worth?
NVIDIA GPUs
MODEL
Estimated Trade-in Value*
RTX 2060 6GB
$90.00
RTX 2060 SUPER 6GB
$110.00
RTX 2060 SUPER 8GB
$110.00
RTX 2060 12GB
$100.00
RTX 2070 8GB
$120.00
RTX 2070 SUPER 8GB
$140.00
RTX 2080 8GB
$160.00
RTX 2080 SUPER 8GB
$180.00
RTX 2080 Ti 11GB
$200.00
RTX 3050 8GB
$115.00
RTX 3060 8GB
$143.00
RTX 3060 12GB
$152.00
RTX 3060 Ti 8GB
$176.00
RTX 3070 8GB
$209.00
RTX 3070 Ti 8GB
$237.00
RTX 3080 10GB
$292.00
RTX 3080 12GB
$334.00
RTX 3080 Ti 12GB
$399.00
RTX 3090 24GB
$457.00
RTX 3090 Ti 24GB
$561.00
AMD GPUs
MODEL
Estimated Trade-in Value*
Radeon RX 5500 XT 4GB
$30.00
Radeon RX 5500 XT 8GB
$30.00
Radeon RX 5600 XT 6GB
$50.00
Radeon RX 5700 8GB
$70.00
Radeon RX 5700 XT 6GB
$75.00
RX 6400 4GB
$61.00
RX 6500 XT 4GB
$77.00
RX 6600 8GB
$94.00
RX 6600 XT 8GB
$108.00
RX 6650 XT 8GB
$132.00
RX 6700 12GB
$153.00
RX 6700 XT 12GB
$174.00
RX 6750 XT 12GB
$208.00
RX 6800 16GB
$255.00
RX 6800 XT 16GB
$293.00
RX 6900 XT 16GB
$363.00
RX 6950 XT 16GB
$375.00
FAQs
Approval is based on a set of criteria outlined in our Trade-In Terms and Conditions. Please ensure you review the Trade-In terms here, before initiating a Trade-In.
You'll receive email notifications at each stage of the Trade-In process, keeping you informed from initiation to completion. You can also check the status within your Newegg account.
While purchasing a GPU, click on the 'CHECK YOUR TRADE-IN VALUE' banner to select your GPU. Once your Trade-In is approved, you will receive a refund against your purchase.
When trading in during a new GPU purchase, the approved value will be refunded against your purchase after we have received and verified your Trade-In
If your GPU doesn't meet our criteria, we'll inform you via email. Please review our Trade-In Terms and Conditions to ensure your GPU meets our requirements.
After selecting your GPU Chipset (NVIDIA or AMD) from the drop down, you'll see a list of eligible GPUs for our Trade-In program.
All major credit and debit cards are accepted for trade-in orders.
Still need help?
Check out our terms and conditions. If your trade-in is declined, Newegg will return your device for free, subject to certain conditions.