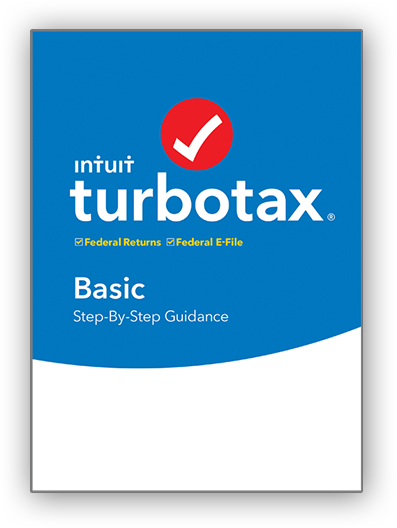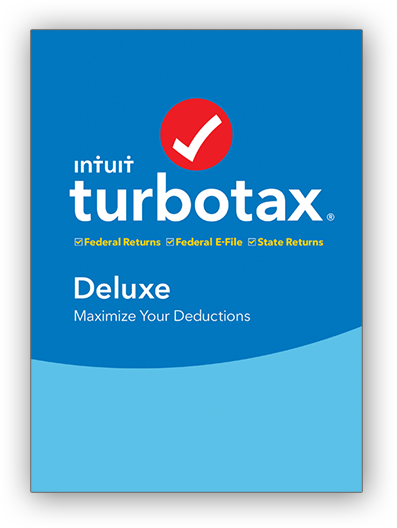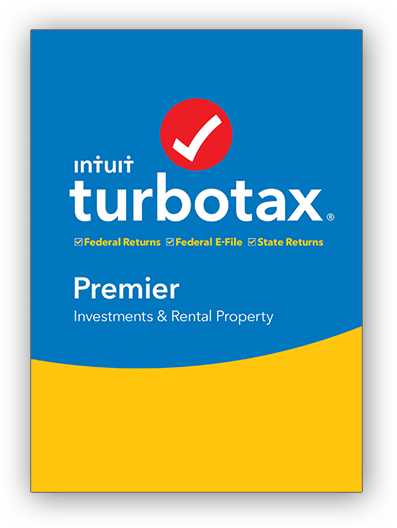 TurboTax is up-to-date on the latest tax laws, guides you step by step, double checks as you go.
Basic
Deluxe
Premier
Home & Business
Imports last year's data from TurboTax and popular tax software brands.




Includes: 5 Federal e-files with IRS confirmation - fastest refund possible.1




Save time by importing financial data including W-2s, investment and mortgage information, plus import from Quicken® and QuickBooks® Desktop.2




Live U.S.-based TurboTax product support via phone.3




Additional help to maximize 350+ deductions and credits to make sure you get your biggest refund.



Includes: 1 State product via download (Print free or e-file for $19.99 each).4



Audit Risk Meter® helps you reduce the chance of an audit.



ItsDeductible® helps you accurately value and import donated items.



Additional help: for investment sales such as stocks, bonds, royalties, mutual funds and employee stock plans.


Extra guidance for rental property income, expenses, and refinancing.


Retirement tax help and IRS tool show you how to get more money back this year and when you retire.


Understand your tax history and maximize next year's refund with personlized advice.


Designed for the self-employed and small businesses, including independent contractors, consultants and freelancers.

Extra coaching to maximize small business and self-employment deductions, such as home office, vehicle, phone and supplies.

Creates W-2 and 1099 forms for employees and contractors.

Guides you through start-up costs new businesses can deduct.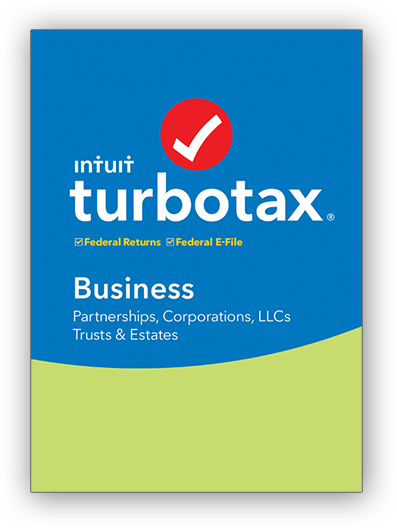 Which TurboTax is right for you?
Home & Business
Business
I'm a consultant (1040, Schedule C).

I'm a 1099 contractor (1040, Schedule C).

I'm a sole proprietor (1040, Schedule C).

Forms 1065, 1120S, 1120 and 1041
My business is a Partnership (1065).

My business is an S Corporation (1120S).

My business is a C Corporation (1120).

My business is a multi-member LLC (1065).

I have a Trust or Estate return (1041).

TurboTax Business customers also use TurboTax Premier for their personal tax returns (sold separately).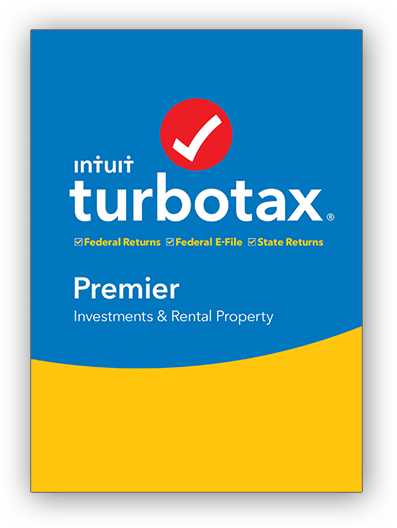 TurboTax Business includes:
The latest tax laws, kept up-to-date, with step-by-step guides that double check your work as you go.
Intergrated online help with TurboTax users and experts.
Audit Alerts that flag potential IRS audit triggers.
Easy transfer of your federal information to your state return ($49.99 per State form4).
Unlimited preparation of W-2, 1099-MSIC, 1099-INT and 1099-DIV forms.
K-1 PDF preparation for easy distribution to recipients.
Imports from QuickBooks® Desktop2 to reduce return preparation time.
Transfers of prior-year data from TurboTax Business.
E-file & IRS e-file confirmation.
Taxes Done Right: If you pay an IRS or state penalty or interest because of a TurboTax calculation error, TurboTax will pay you the penalty and interest.
Maximum Tax Refund: If you get a larger refund or smaller tax due from another tax preparation method, TurboTax will refund the applicable TurboTax federal and/or state purchase price paid.
Audit Support: Visit the TurboTax Audit Support Center for instructions on how to receive step-by-step guidance about why the IRS contacted you, what to expect and how to prepare – as well as the option to connect with an expert. If you received an audit letter based on your personal 2019 TurboTax return and are not satisfied with how TurboTax responded to your inquiry, TurboTax will refund you the applicable TurboTax federal 1040 and/or state purchase price you paid. TurboTax will not represent you or provide legal advice. Excludes TurboTax Business.
#1 Best-Selling Tax Software – Based on aggregated sales data for all tax year 2018 TurboTax products.
1
Fastest Refund Possible: Fastest refund with e-file and direct deposit; refund timeframes will vary.
2
Import: Imports financial data from participating companies; may require a free online account. Quicken and QuickBooks import not available with TurboTax installed on a Mac. Imports from Quicken (2017 and higher) and QuickBooks Desktop (2017 and higher); both Windows only. Quicken products provided by Quicken Inc. Quicken import subject to change.
3
About TurboTax Product Experts: Customer and product phone support vary by time of year.
4
TurboTax CD/Download Products: Price includes tax preparation and printing of federal tax returns and free federal e-file of up to 5 federal tax returns. Additional fees apply for e-filing state returns. E-file fees do not apply to New York state returns. Prices subject to change without notice.