Norton AntiVirus

Norton 360 Standard

Norton 360 Deluxe

Norton 360 Deluxe

Norton 360 Premium

Real-Time Threat Protection
Multi-layered, advanced security helps protect against existing and emerging malware threats to your devices and helps protect your private and financial information when you go online.

Secure VPN
Browse anonymously and securely with a no-log VPN. Add bank-grade encryption to help keep your information like passwords and bank details secure and private.

Dark Web Monitoring
Powered by LifeLock
We monitor and notify you if we find your personal information on the Dark Web. §

Password Manager
Easily create, store, and manage your passwords, credit card information, and other credentials online – safely and securely.

Up to 75GB Cloud Backup
Automatic, secure cloud backup for PCs – to store and protect important files and documents against hard drive failures, stolen devices and even ransomware.‡‡,1

Parental Controls
Manage your kids' activities online. Help them explore, learn, and enjoy their connected world safely.‡

SafeCam
Get notified if cybercriminals try to use your webcam, and we can help block them.2
Norton AntiVirusPlus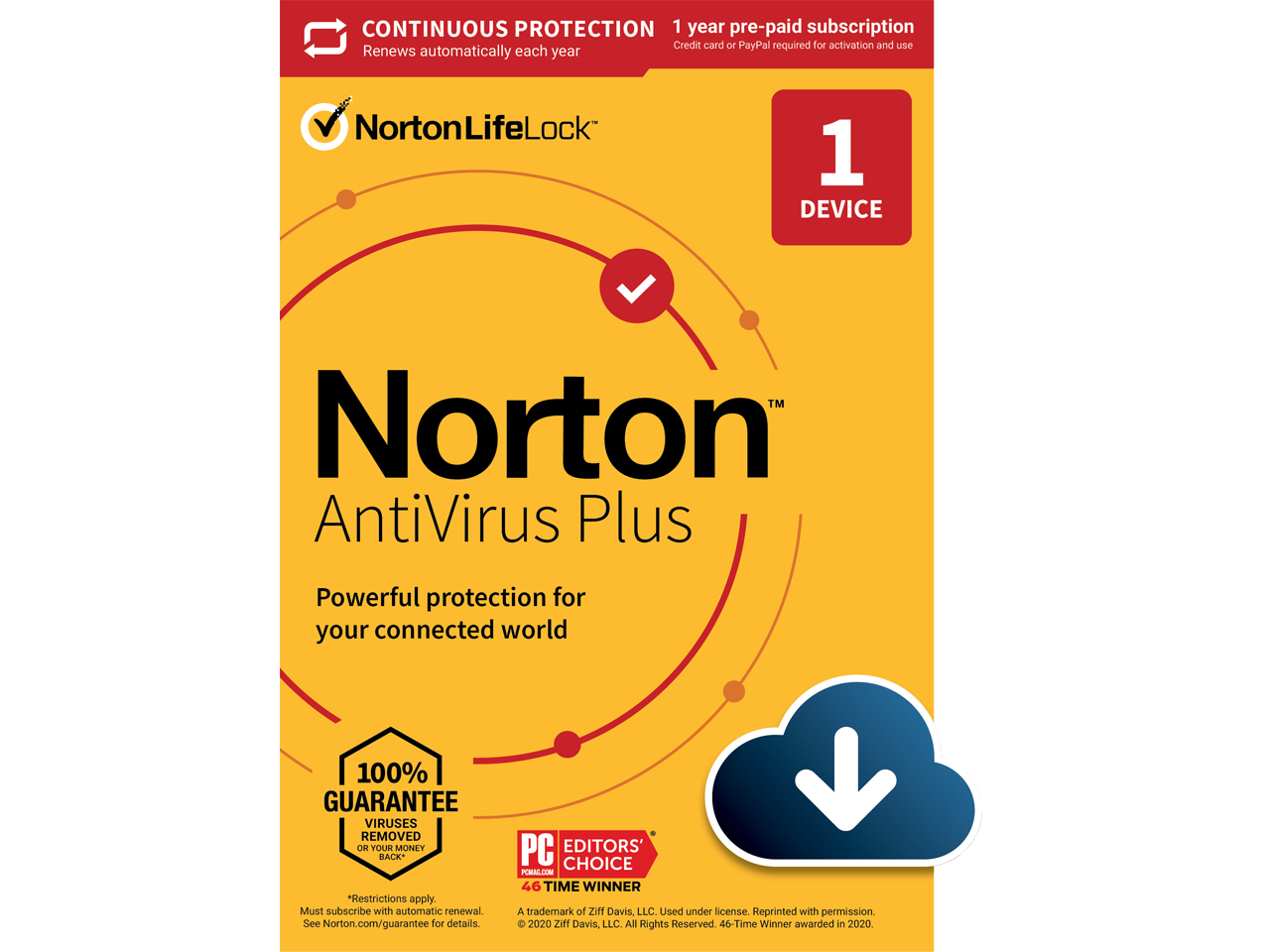 Norton 360 Standard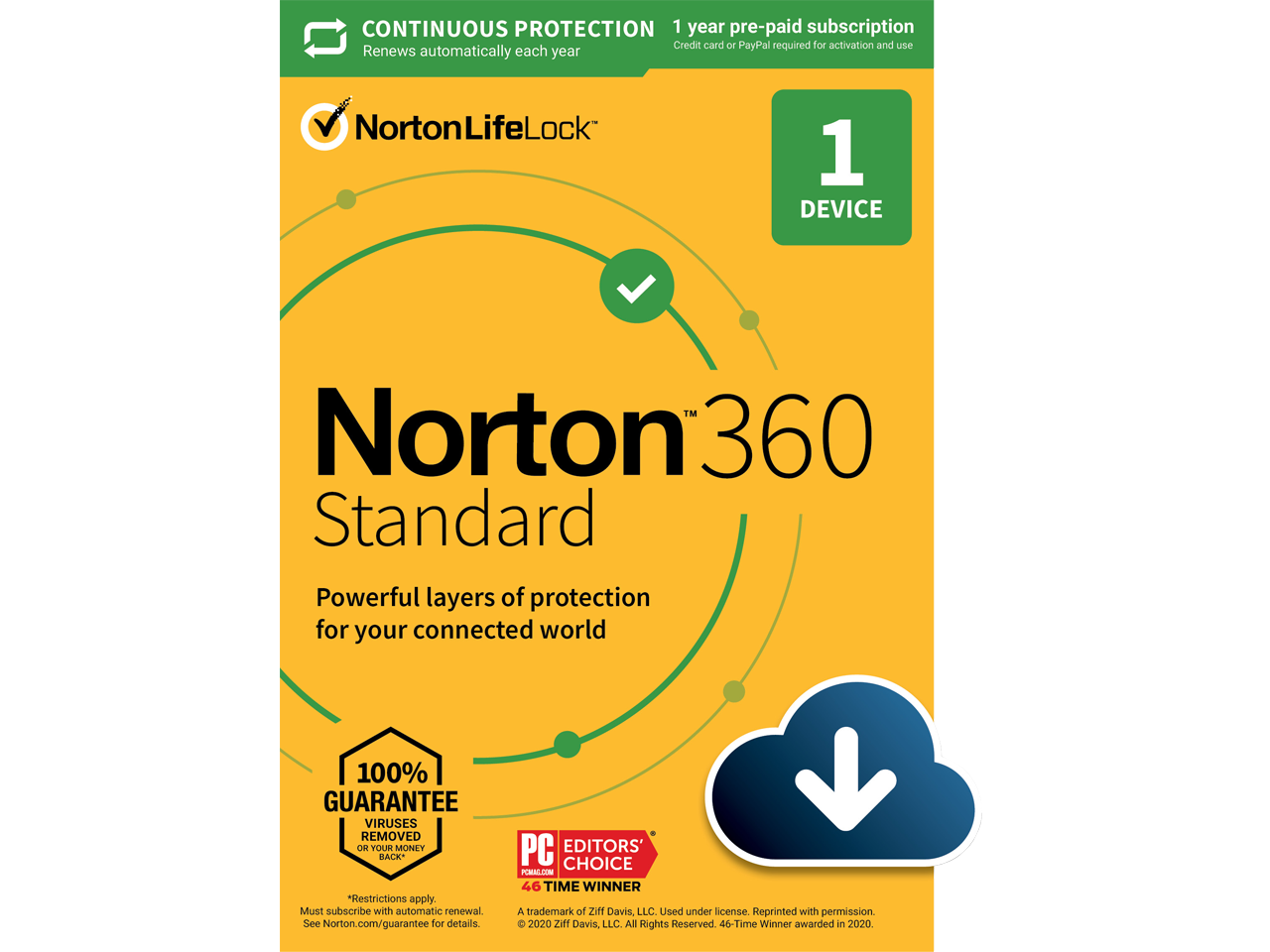 Norton 360 Deluxe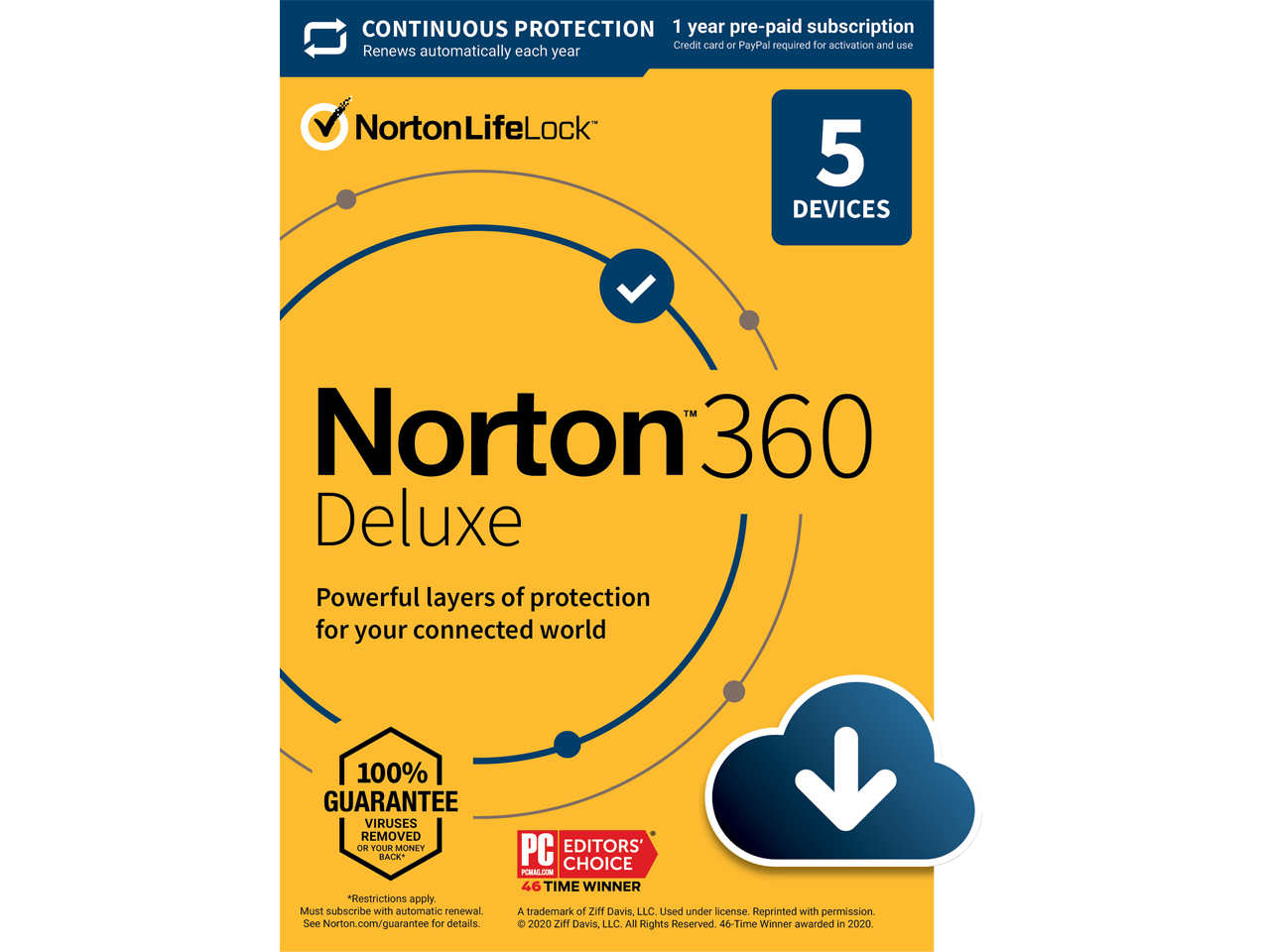 Norton 360 Premium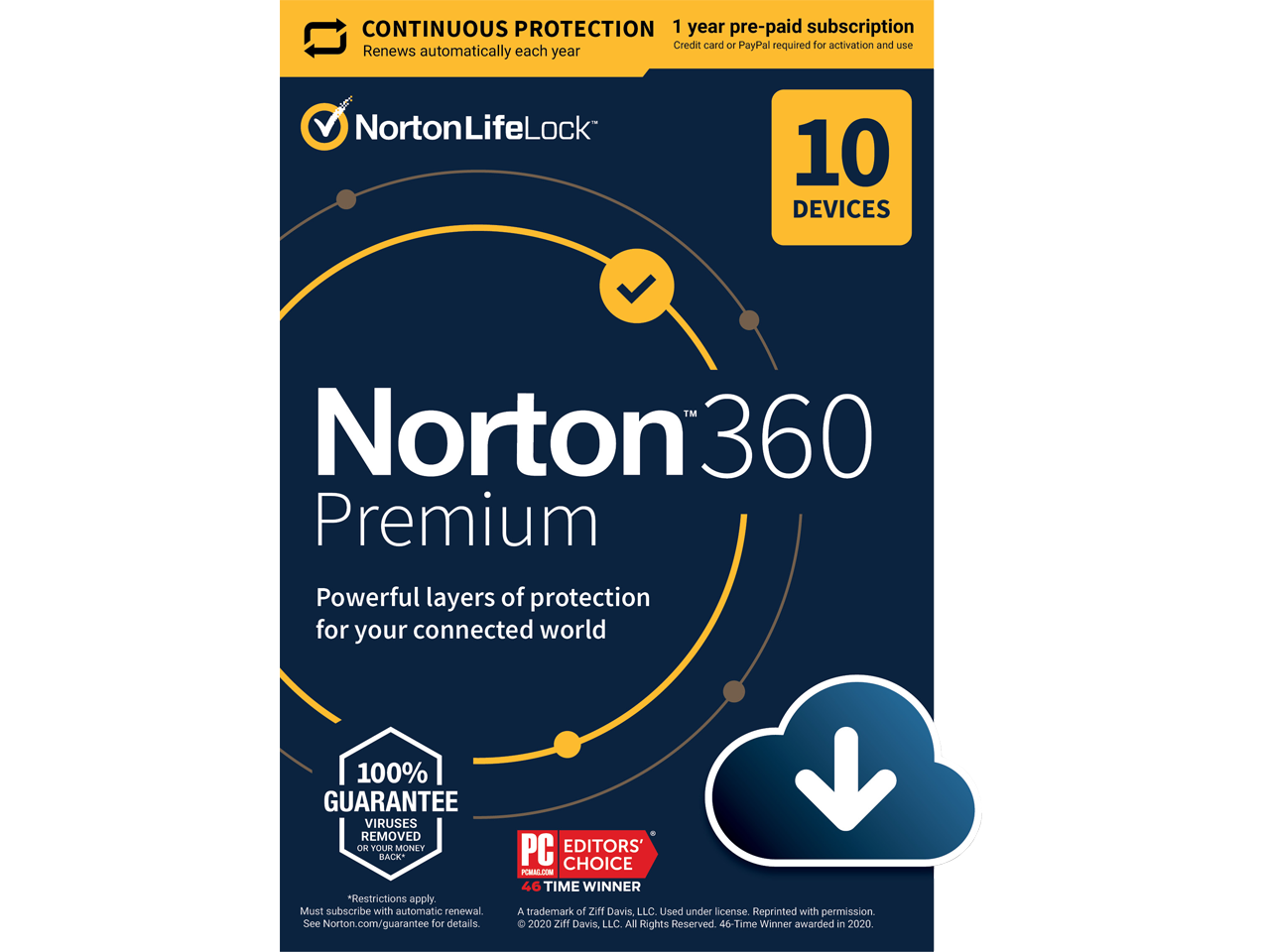 Number of devices
Norton AntiVirus Plus offers protection for 1 PC or Mac.
Norton 360 Standard offers protection for 1 PC, 1 Mac or 1 smartphone or tablet.
Norton 360 Deluxe offers protection for up to 5 PCs, Macs, smartphones or tablets.
Norton 360 Premium offers protection for up to 10 PCs, Macs, smartphones or tablets.
Anti-Spyware, Antivirus, Malware, & Ransomware Protection
Cloud Backup‡‡,1
2GB Cloud Storage
10GB Cloud Storage
Up to 50GB Cloud Storage
75GB Cloud Storage
Secure VPN
1 PC, 1 Mac or 1 smartphone or tablet
Up to 5 PCs, Macs, smartphones or tablets
Up to 10 PCs, Macs, smartphones or tablets
Dark Web Monitoring Powered by LifeLock§
Important Pricing Terms, Offer Details and Disclosures:
Your subscription begins when your purchase is completed (or otherwise, when your payment is received). You must download and install on each device, or complete enrollment to get protection. 
By subscribing, you are purchasing a recurring subscription which will automatically renew after the first term. The price quoted today is valid for the first term of your subscription. After that, your subscription will be billed at the applicable monthly or annual renewal price here. The price is subject to change, but we will always send you a notification email in advance. 
You can cancel your subscription at my.norton.com or by contacting Member Services & Support. For more details, please visit the Return Policy.
Your subscription includes protection updates and features that may be added, modified or removed subject to the acceptance of the Customer Agreement.
The number of supported devices allowed under your plan are for personal or household use only. Not for commercial use. If you have issues adding a device, please contact Member Services & Support.
1
 Norton Cloud Backup features are only available on Windows.
2
 Norton SafeCam features are only available on Windows.
‡
 Norton Family Parental Control features are not supported on Mac.
‡‡
 Requires your device to have an Internet/data plan and be turned on.  
§
Dark Web Monitoring in Norton 360 plans defaults to monitor your email address only. Please login to the portal to review if you can add additional information for monitoring purposes.