LaView Whole Home Security System includes Indoor, Outdoor Cameras, and Smart Doorbell Camera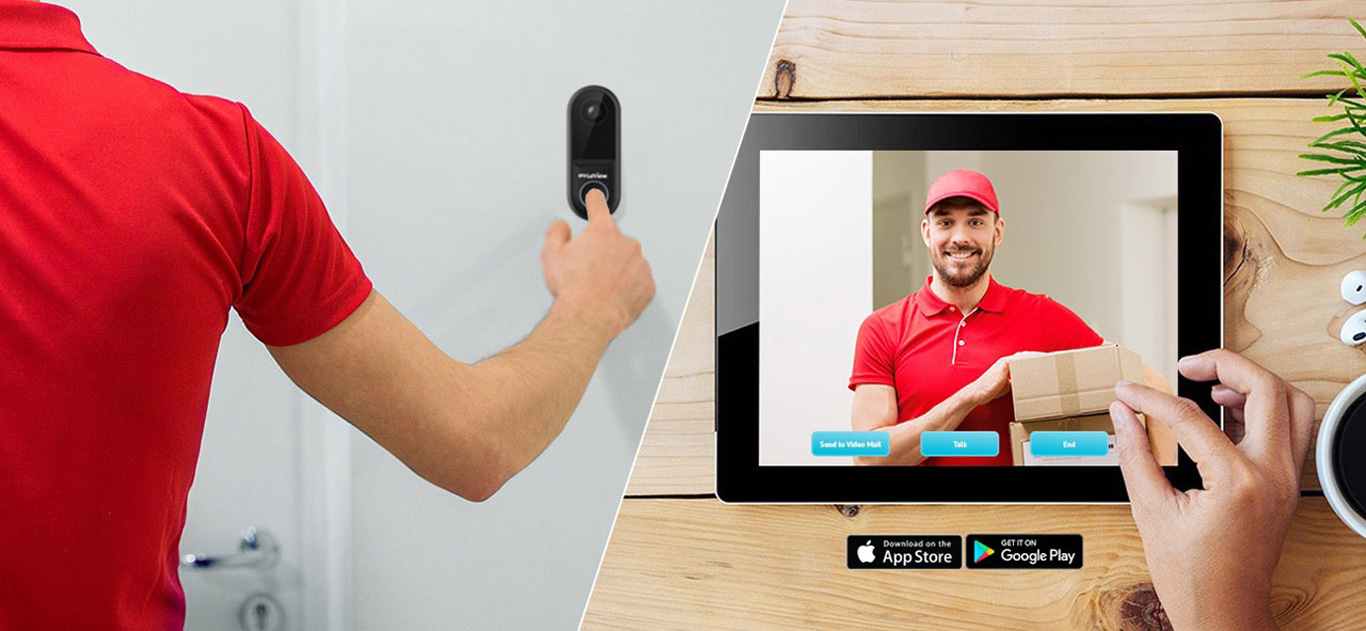 LaView DB6 doorbell camera (LV-PDB6)
LaView's 3rd generation video doorbell camera, the battery-powered DB6 features 1080p viewing quality, ultra-wide viewing angle, color night vision under starlight & monochrome night vision in complete darkness, and motion detection, all in an IP53 weather-resistant casing. So you can see who is coming and what goes on at your entrance, day and night, rain or shine. This Wi-Fi video doorbell supports video footage storage in Cloud or on a microSD card up to 128 GB (sold separately). A FREE LaView mobile app receives motion detection push notifications, and lets you check in on your camera to see live feed or recorded footage, all from the convenience of your phone or tablet.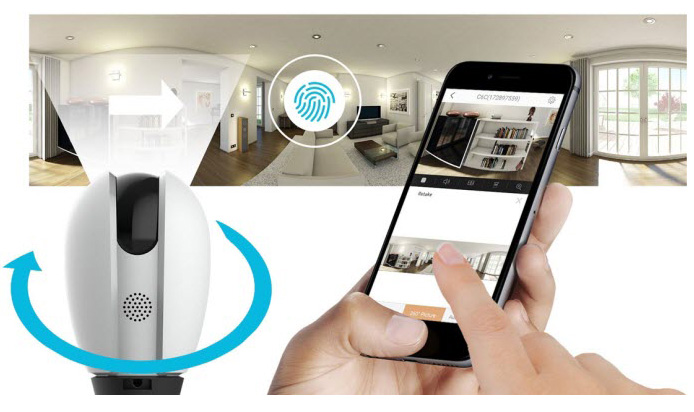 Focus in with 360° Tap Navigation
The R3 Camera comes with the ability to take a 360° panoramic shot of its surroundings. Once the panoramic capture is taken, view it from your mobile device and simply tap on the area you'd like your camera to turn to. This feature allows you to actively pinpoint the direction you'd like your camera to face.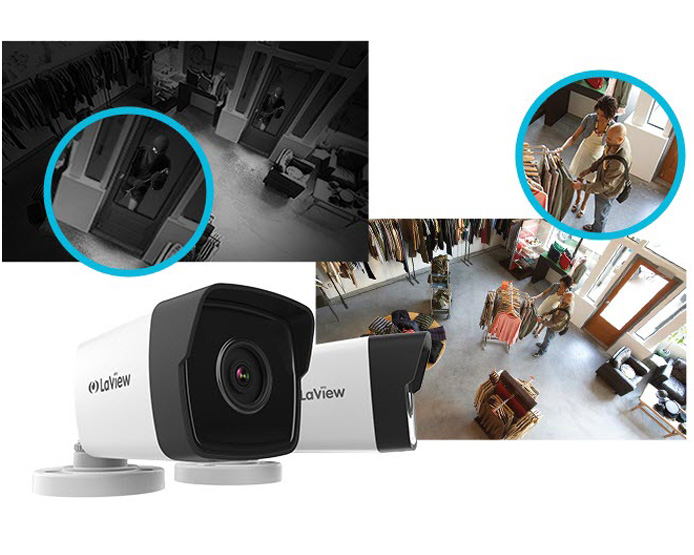 Maintain Clarity in Low-Light Conditions
The cameras feature exceptional IR night vision that allows you to maintain a high-quality view of your property in the dark. These IR sensors will automatically initiate night vision mode when low-light conditions become too severe for even the human eye to see. This will keep you connected and bring you peace of mind knowing that your surveillance coverage continues through the night, eliminating gaps in your footage.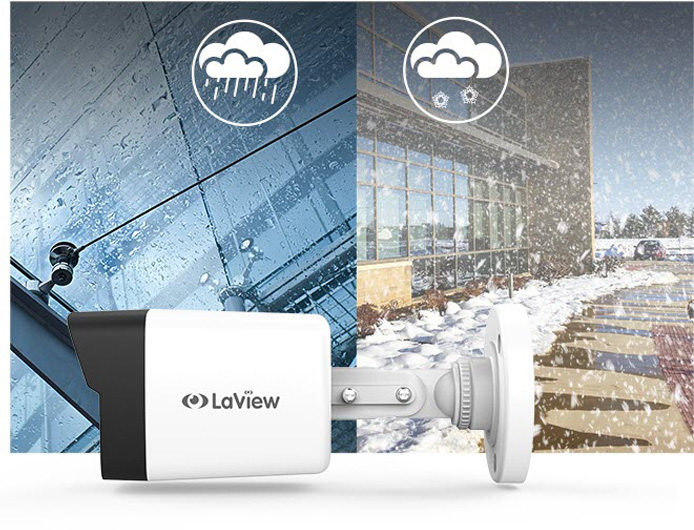 All-Weather Durability
These 4K security cameras are equipped for all-weather use, rain or shine. Their IP67 weatherproof rating makes them capable of withstanding the ingress of small particles and liquids. These indoor and outdoor CCTV cameras are made to function in any climate and any weather condition while providing reliable surveillance coverage.
Save more with H.265+
Fully optimized H.265+ compression technology maximizes your storage capacity. More storage means less worry about managing your recordings as your DVR will have plenty of space to accommodate all your important video surveillance footage. This also increases your bandwidth efficiency.