High-resolution photo, 4K video, music collections, work and design files all require extra performance to get the work done. Our range of WD Blue storage solutions provide the performance boost, reliability, and extra capacity you want to tackle the most extreme demands on your PC. The vast spectrum of WD Blue drives are ideal for the creative needs of architects, designers, social creators, software developers, and more.
WD Blue SN550 NVMe™ SSD
LIGHTNING-FAST ULTRA-RESPONSIVE PERFORMANCE
Keep your productivity with read speeds up to 4x faster than our best Serial Advanced Technology Attachment (SATA) Solid State Drive (SSD). Work, create, or collaborate with lighting-fast ultra-responsive performance with read speeds up to 2,600MB/s
1
.
VIEW DETAILS
WD Blue SATA SSD
Fast Computing
To improve boot-up time, our SATA SSDs have the speed and reliability to cope with some of the most demanding computer programs. With read speeds up to 560MB/s
1
, they can handle HD media playback and creative software with ease.
VIEW DETAILS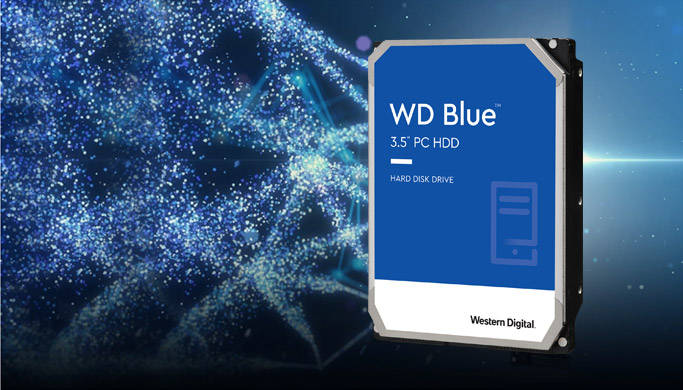 WD Blue HDD
Everyday Storage
Our entry-level PC hard disk drive (HDD) delivers solid performance and reliability for everyday computing. Providing a massive 6TB
2
of storage with a wide range offered in 2.5" and 3.5" form factors, it's an ideal combination of speed and capacity, which is perfect for all your creative projects.
shop now
Check Out the WD Blue SN550 Videos
Compare Technical Specifications