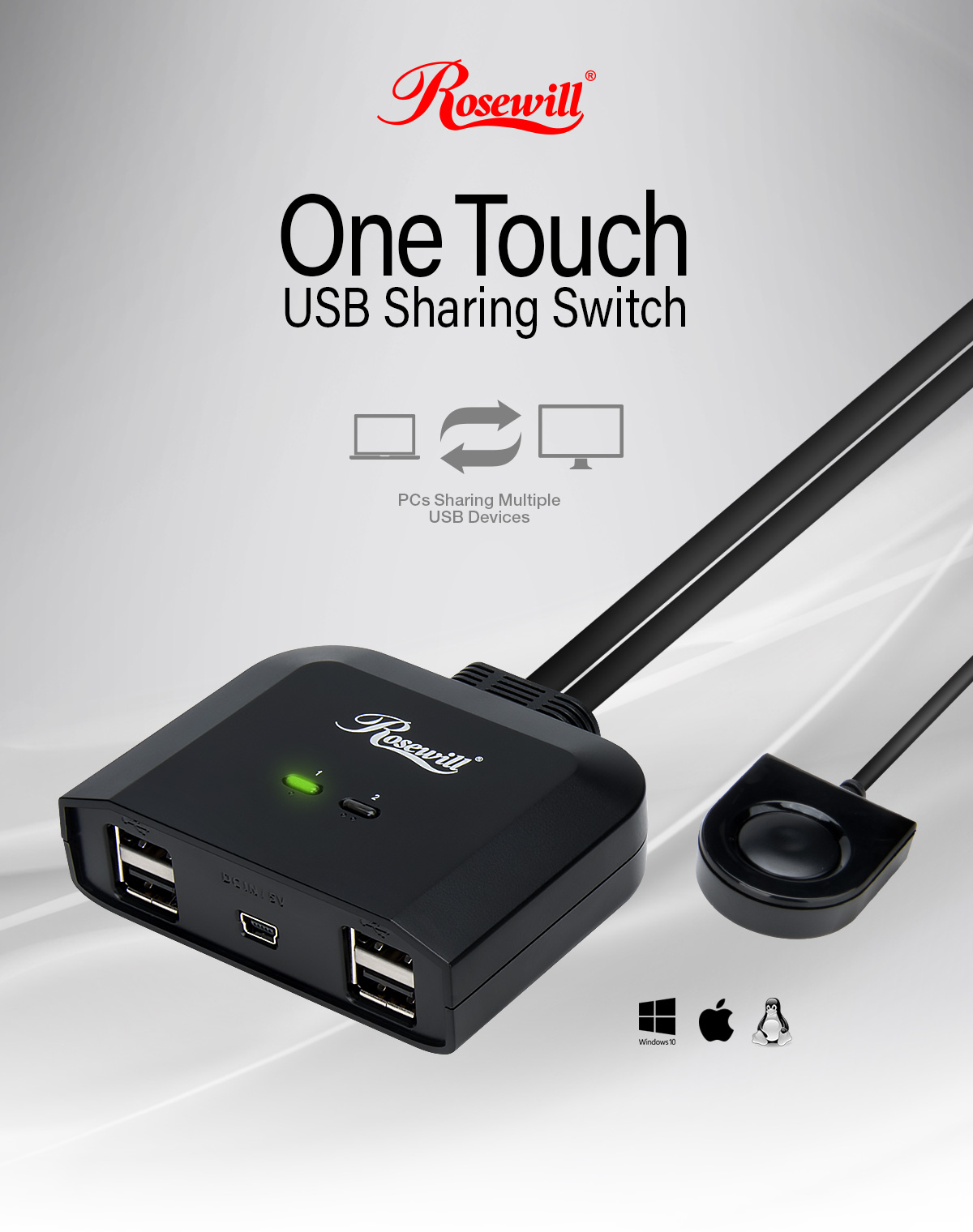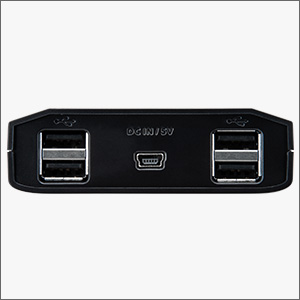 4-Port USB 2.0
Connect your computer hardware with fast data transfer speed via four USB ports without the need of an extra set of peripherals.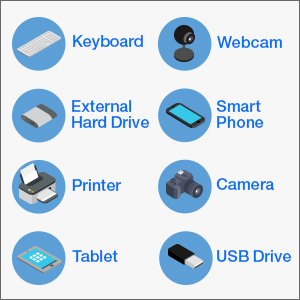 Universal Compatibility
Compact size hub for setting up connections everywhere without cluttering your space. Additional power source required* to support applications with higher power requirements.
*Power Adapter Not Included
Controller Pod
Hot pluggable with a PC selector control pod and LED indicator for easy switching between connected computers.
SHARE MULTIPLE USB DEVICES BETWEEN 2 PCS
Share up to four USB devices between two PC computer variations to suit your needs
with easy, hassle-free access at the push of a control pod button.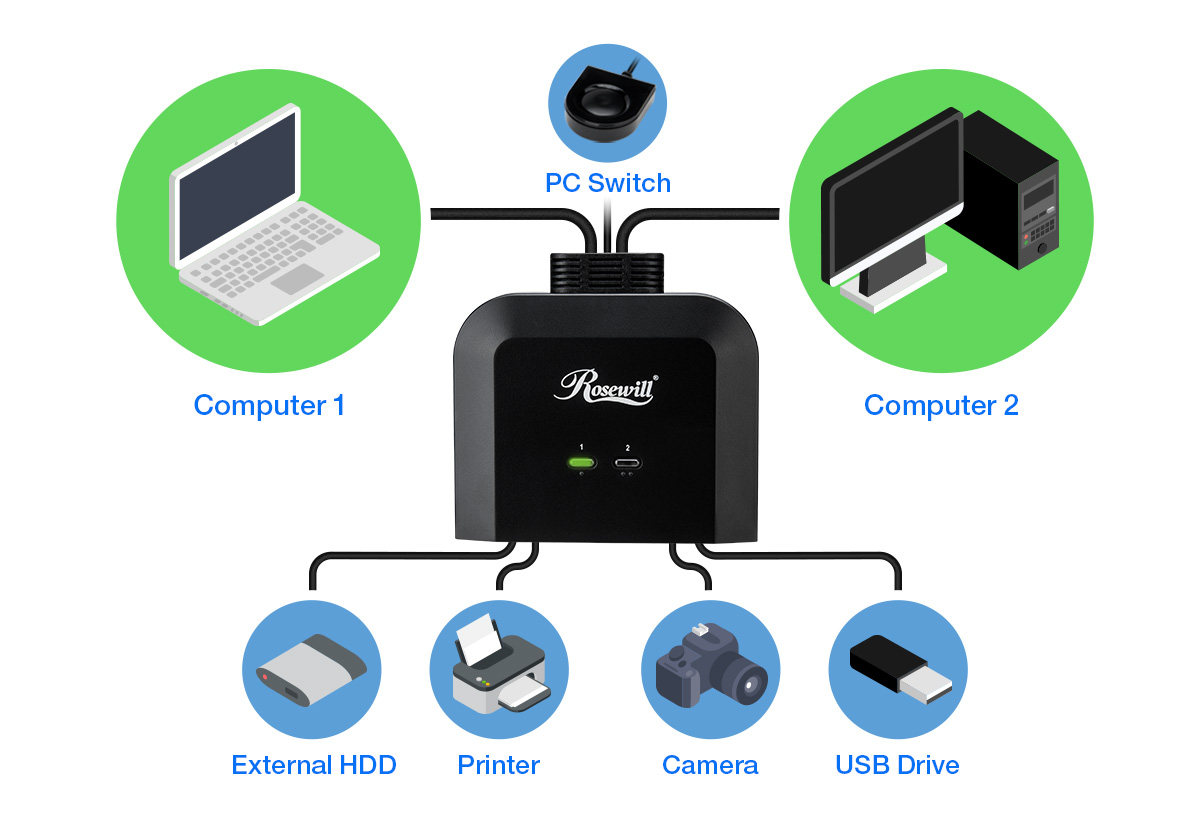 Rosewill USB Sharing Switch Series
Model

RCUS-17001

RCUS-17002

RCUS-17003

RCUS-17004
USB Type
USB 2.0
USB 2.0
USB 3.0
USB 3.0
PC Support
2 Computers
4 Computers
2 Computers
4 Computers
PC Connections
(cables included)
2 x USB
4 x USB
2 x USB
(Switch to PC)
4 x USB
(Switch to PC)
Device Connections
4 x USB
4 x USB
4 x USB
4 x USB
Cable Length
70 in
70 in
70 in
70 in
Dimensions (L x W x H)
3.00 x 3.20 x 1.00 in
3.00 x 3.20 x 1.00 in
3.80 x 3.80 x 1.10 in
3.80 x 3.80 x 1.10 in
Weight
0.55 lb
0.55 lb
0.95 lb
0.95 lb