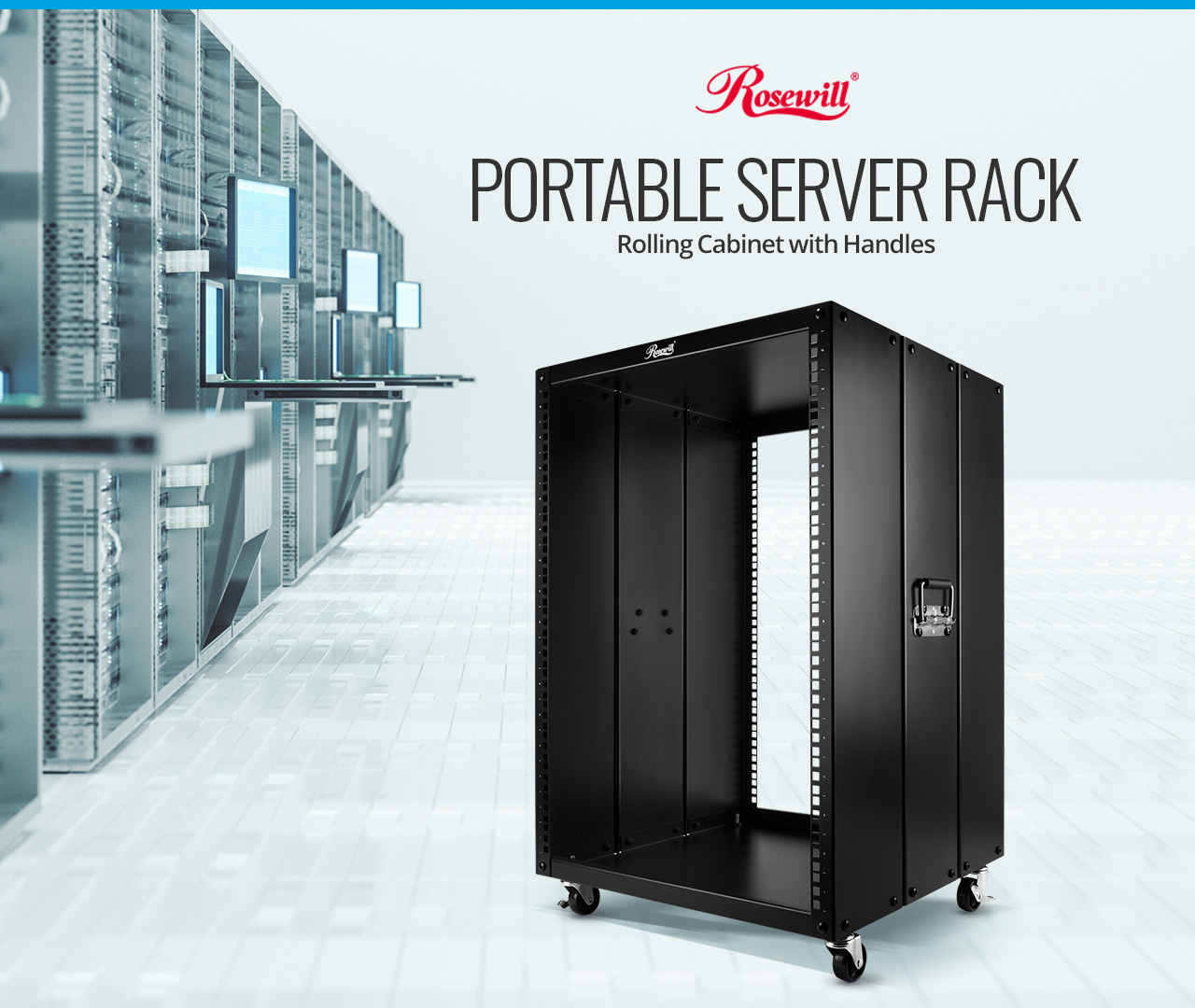 ROSEWILL HEAVY-DUTY FRAMES
These frames are available in three sizes to meet your specific needs. Choose from either a 9U, 12U or 15U to properly store all your hardware.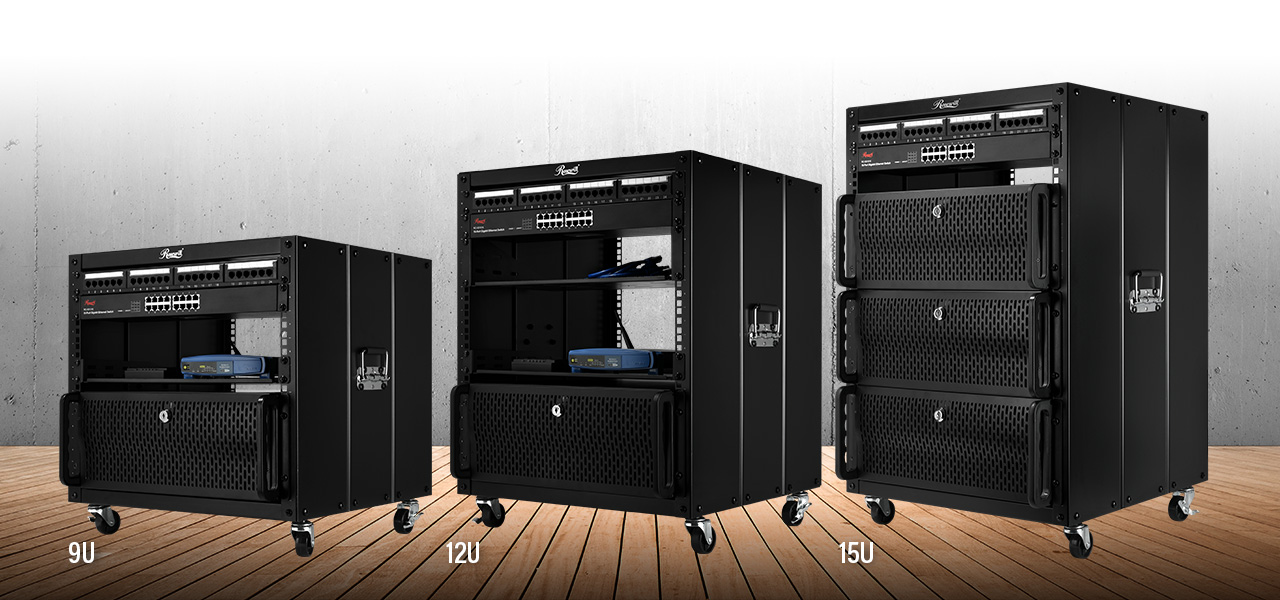 EASY TO READ
Quickly adjust hardware with the clearly labeled and printed markers.
MAXIMUM PORTABILITY
Built-in handles and swiveling casters allow for increased mobility to effortlessly relocate your cabinet.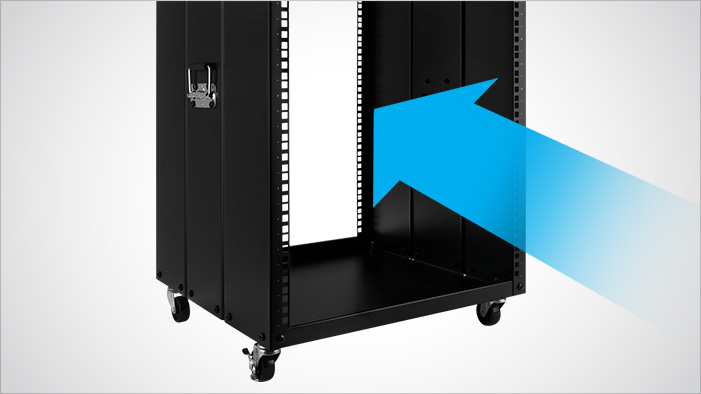 OPEN-FRAME STRUCTURE
This open frame is designed to optimize airflow while allowing access to equipment from all directions.