ROSEWILL HEAVY-DUTY FRAMES
These frames are available in three sizes to meet your specific needs. Choose from either 6U, 9U or 12U to properly store all your hardware.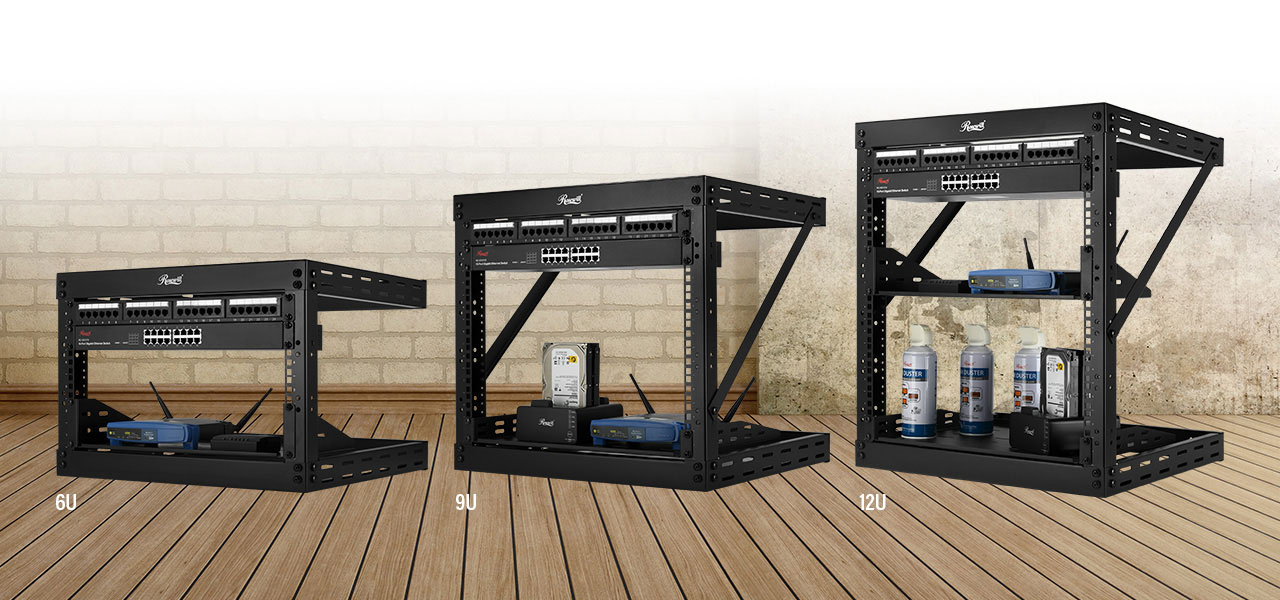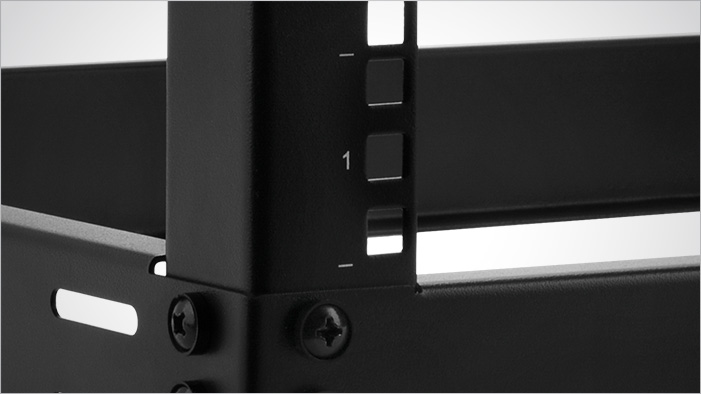 EASY TO READ
Quickly adjust hardware with the clearly labeled and printed markers.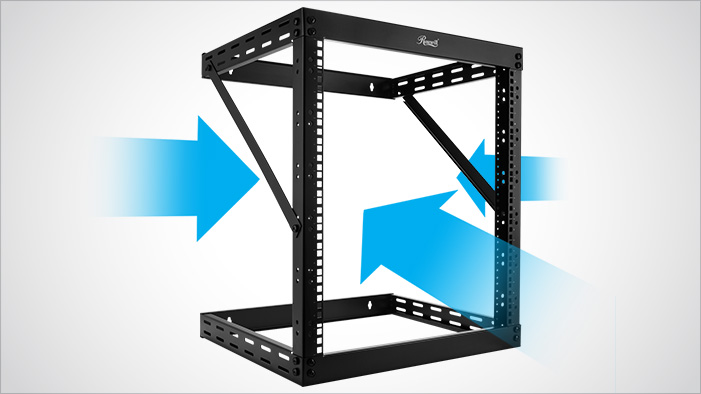 OPEN-FRAME STRUCTURE
This open frame is designed to optimize airflow while allowing access to equipment from all directions.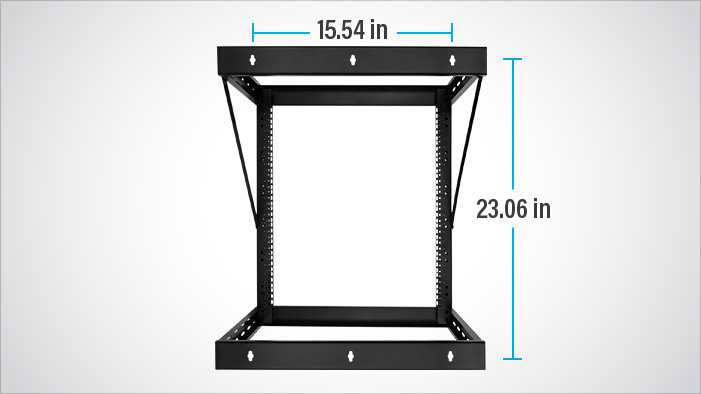 WALL MOUNT READY
Using the included accessories and measurements, successfully mount your rack on the first attempt with ease.