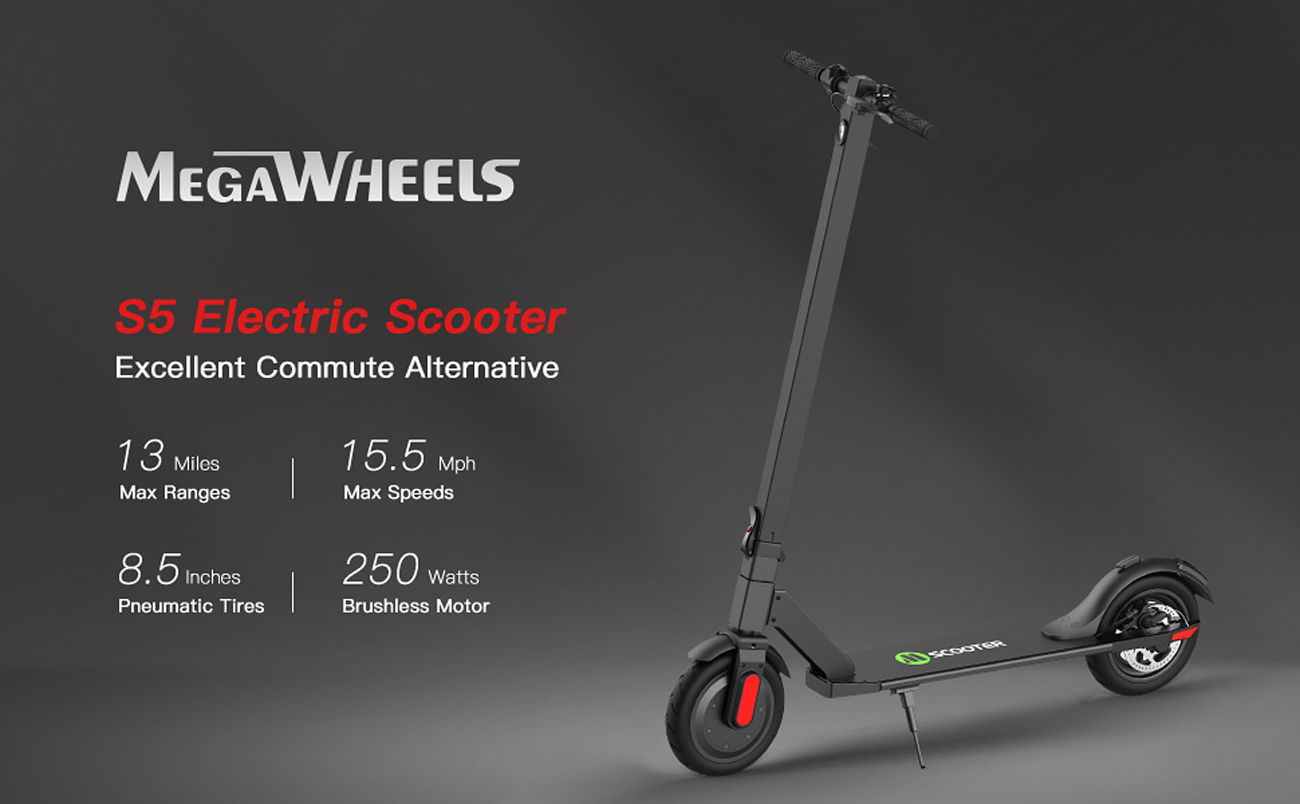 MEGAWHEELS S5 Electric Scooter
S5 Electric Scooter is an ideal transportation tool for commuters, college students, urban residents, outlying parking lots, and for running errands, sightseeing and just getting around your neighborhood. Easy to ride and offers great mobility, you'll have fun on the S5 electric scooter, also looks cool and catch the eye when whizzing around.
Portable and Folding Commuter Electric Scooter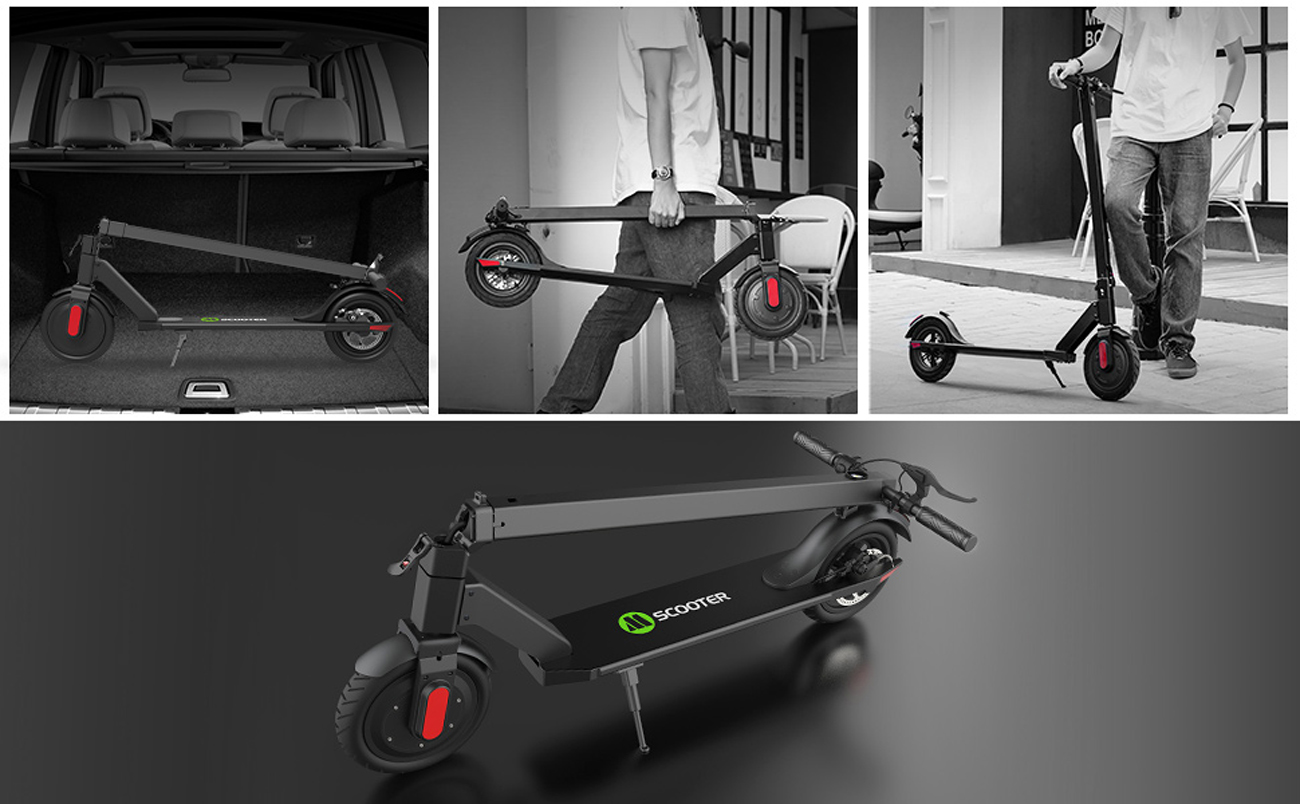 Ultimate Commuter Electric Scooter
S5 electric scooter driven by 250W brushless motor with a top speed of 15.5 mph and a max range of 13 miles per full charge, weighs only 28 pounds, can be quickly folded and released within few seconds, you can easily carry it wherever you are, it really a durable, practical tool and a perfect companion for everyday commute and transportation.
Designed for a comfortable and a safe riding
S5 electric scooter comes with sturdy all-aluminum frame can last a long time. Its deck is spacious to provide a large standing room and while enhancing its stability. 8.5 Inch shock-absorbing rubber air tires for a smoother ride, these tires help to absorb shocks, making it comfortable for use in a rough terrain. S5 also have a pedestrian bell to alert the public when the user is using it for the safety of riders and pedestrians.
Specifications:
Item Weight: 26.5 lbs
Maximum Load: 260 lbs
Speed: 15.5 mph and 11 mph (Double speed gear setting)
Travel Distance: Approx. 13 miles
Motor: 250W brushless motor
Battery: Lithium Ion 36 V, 5.8 Ah
Battery charge time: 3~4 hours
Frame: aircraft grade aluminum alloy (powder-coated)
Tires: 8.5 inch rubber pneumatic tires
Unfolded Dimensions: 43.7 x 16.5 x 47.2 inches
Folded Dimensions: 43.7 x 16.5 x 16.9 inches
Recommended Age: 16-60 ( This scooter is not recommended to be used by kids )
Please wear a helmet and knee pads in case of falling and hurting when operating the electric scooter