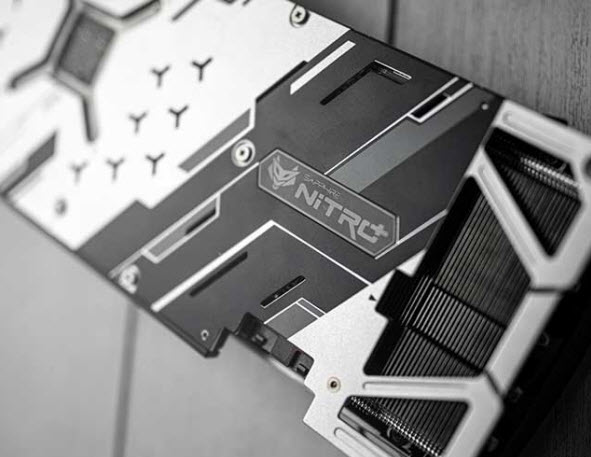 Backplate
Provides rigidity and helps cool your card by increasing heat dissipation.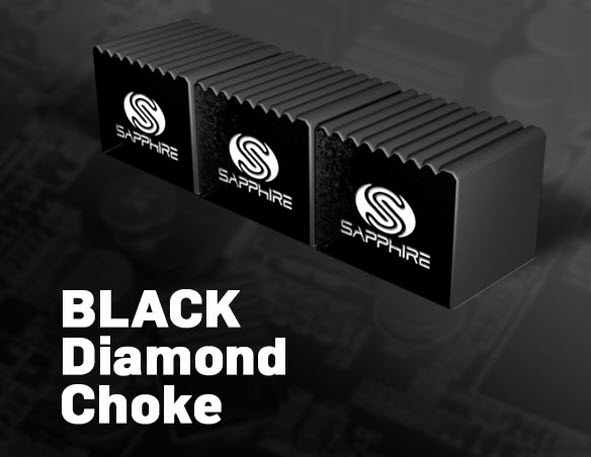 Engineered
Black Diamond 4 Chokes cooler and 25% more power efficient than a normal choke.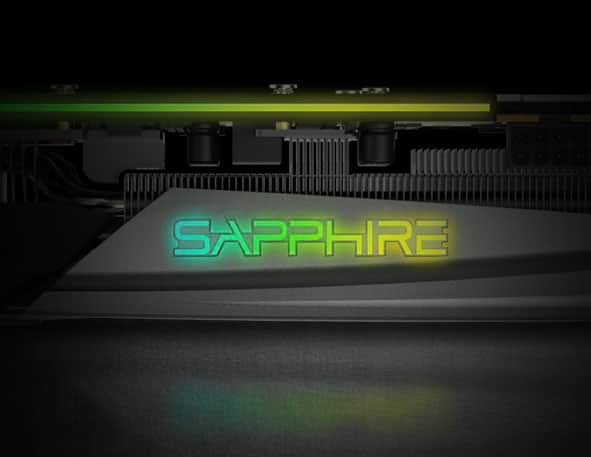 ARGB
Personalize the look of your NITRO + card with its built-in ARGB and optional SAPPHIRE NITRO + ARGB fan accessories.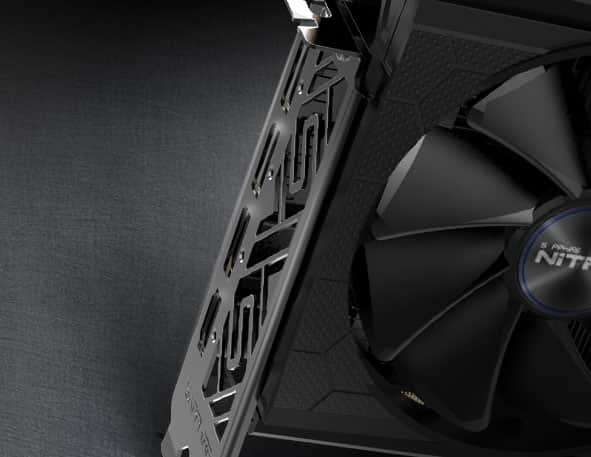 Outputs
Choose from HDMI and DP slots for a maximum of 4 outputs
TRI-X COOLING TECHNOLOGY
An innovative mixture of Robust VRM Cooling and independent memory thermal modules work in tandem to remove heat efficiently and effectively across all sections

Tunneled fins increase convection airflow and ensure wind continuously flows through the cooling and fan system

Heat is dissipated by a trio of efficient fans—two, slightly bigger, on the sides, running anticlockwise, and a smaller middle fan running clockwise to ensure optimal airflow
The New Gaming
R

DNA Architecture

Radeon RX 5700 XT features new compute units, new instructions better suited for visual effects, and multi-level cache hierarchy for greatly reduced latency and highly responsive gaming.
Game Fidelity Accelerated
High-performance RDNA architecture was engineered to greatly enhance features like Radeon Image Sharpening, FidelityFX, and VR technologies for maximum performance and jaw-dropping gaming experiences.
Immersive Gaming Dynamics
Get the competitive advantage with dramatically reduced input lag with Radeon Anti-Lag, get stutter-free, tear-free gaming with AMD Radeon FreeSync technology, and the latest Radeon Software for incredibly responsive and insanely immersive gameplay.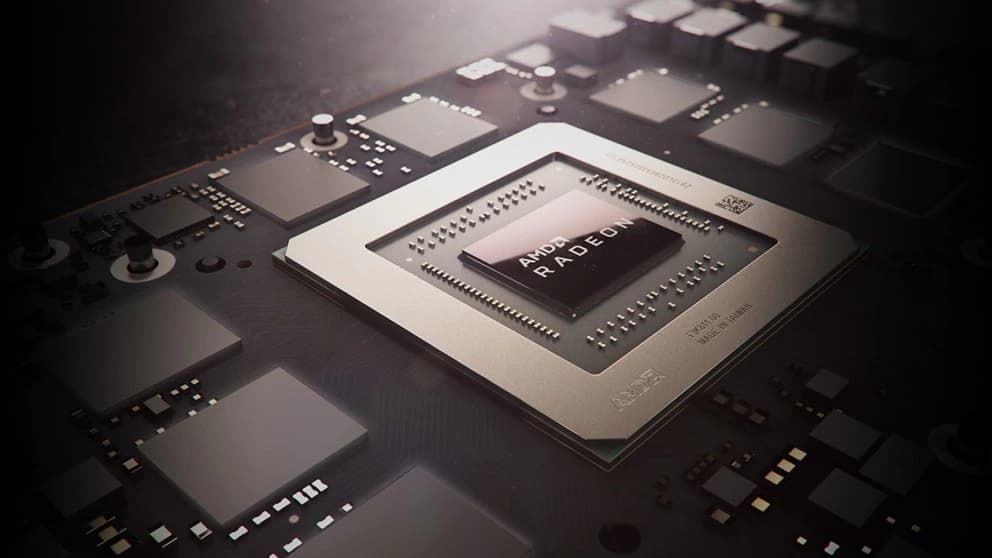 GDDR6 Memory for Advanced Gaming
Equipped with 8GB of advanced GDDR6 memory to provide high bandwidth of up to 448 GB/s, enabling 1440p performance for today's most demanding games.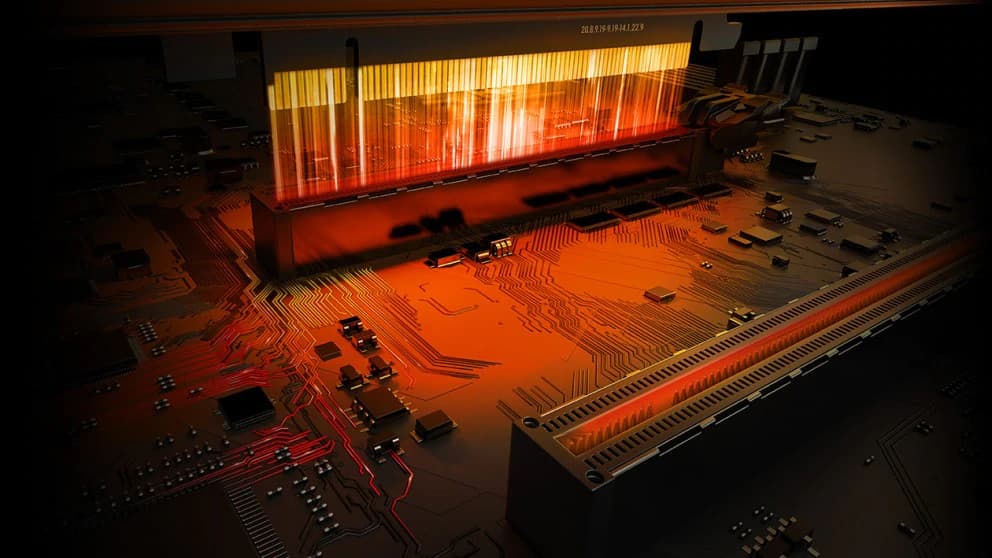 Armed with More Bandwidth
Radeon RX 5700 XT features PCI Express 4.0 support, with a throughput of 16 GT/s and enables two times the bandwidth compared to PCI Express 3.0. Get ready for the next generation of PC gaming.