Seagate IronWolf Pro Hard Drive
Tough. Ready. Scalable.
IronWolf Pro is designed for everything business NAS. It's built to be always on, always accessible. AgileArray technology and standard Rotational Vibration (RV) sensors make for system agility and optimal reliability in multi-drive environments up to 24 bays. Multi-user technology and up to 300TB/year workload rates allow IronWolf Pro to perform and scale up with your enterprise. And IronWolf Pro comes standard with 2-year Rescue Data Recovery Service, giving you extra peace of mind in case of mechanical issues, and accidental and natural disasters.
Available in 2/4/6/8/10/12/14TB to fit your needs.
IronWolf, the power of agility in NAS
Dave Reinsel Discusses Data Age 2025 IDC Study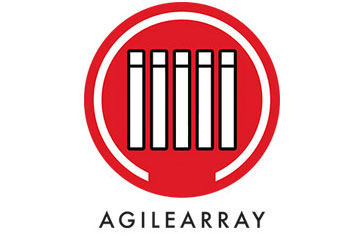 Optimized for NAS with AgileArray
AgileArray enables dual-plane balancing and RAID optimization in multi-bay environments, with the most advanced power management possible.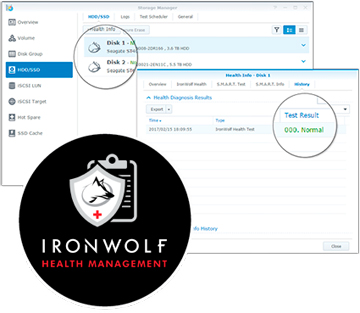 Actively Protect Your Data With IronWolf Health Management in Popular and Enabled NAS 1,2,3
IronWolf Health Management is designed to operate on compatible NAS systems3 such as Synology and ASUSTOR. Populated with supported IronWolf Pro HDDs2, it improves the overall system reliability by displaying actionable prevention, intervention or recovery options for the user.
1. IronWolf Health Management is only available in capacities of 4 TB and up.
2. IronWolf Health Management features subject to change.
3. NAS vendors may vary in compatibility with IronWolf Health Management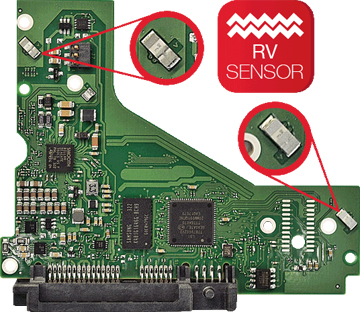 Multi-Bay and NAS-Ready with Built-In RV Sensor
IronWolf Pro drives come with RV sensors to maintain performance in multi-bay NAS enclosures. RV sensors help business and creative pros to have consistent performance for years to come.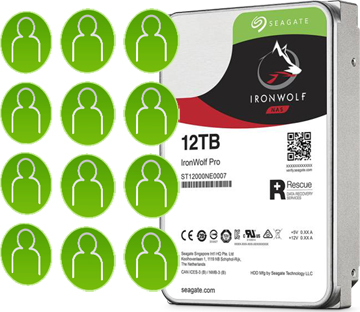 Do More with Multi-User Optimization
Do more with your NAS with multi-user optimization. Enabling user workloads of up to 300TB/year with IronWolf Pro, multiple users can confidently upload and download data to a NAS server. Whether you're a creative pro or a small business, IronWolf is on your side.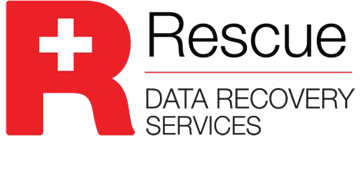 IronWolf Pro Comes with 2-year Rescue Data Recovery Service*
Your data is important and a Rescue plan provides peace of mind in case of unexpected data loss due to accidents or mechanical damage.
The Rescue plan gives you access to a global team of world-class data recovery experts.
Purchase and register an IronWolf Pro drive to activate your included Rescue plan and you are covered for 2 years.
* Rescue recovery services not available in all countries.