Since its start in 1995, eBay has grown into one of the largest online marketplaces for selling new, used and refurbished items. From hobbyists to PowerSellers that run profitable businesses out of their own homes, the company offers a platform for both the casual user and businesses to turn a profit with their merchandise. If you sell on eBay for profit, you may wonder whether it is time to take your brand and company to higher levels. For those who want to know how to sell outside of eBay there are many options available, and they just might be more profitable.
Reasons for Selling Outside of eBay
There are many reasons sellers are making the move to selling outside of eBay. The eCommerce giant started out as an auction site where buyers won or lost items in bidding wars. Over time, the novelty of this has worn off for both purchasers and sellers. Instead, more consumers look for quick and next-day shipping on items they want or need right now. Since eBay relies on the sellers to package and ship their items, the time between bidding on or purchasing an item using their Buy It Now feature and receiving it can take days, or even weeks when dealing with international suppliers. Other online marketplaces assist sellers with shipping, making the process faster for both parties involved and more lucrative for vendors.
One of the primary reasons sellers may want to transition from selling on eBay to other sites is the lack of merchant support. Sellers receive feedback, but cannot respond to negative reviews from buyers. This gives them no recourse when trying to appease an unhappy buyer that still leaves unfair feedback. eBay policies focus more on buyer protection, which often leaves the seller stuck with fees and refunds, even when items ship properly. This can cause lost sales and unnecessary refunds that impact vendors of all sizes. Sellers on the eBay platform pay fees based on how much an item sells for, along with other subscriptions used to boost sales. Different categories also have higher seller fees. Together, these charges add up and eat into revenue over time. As more consumers look for local items and quick turnaround from buying to receiving, sellers on eBay are missing out on sales and customer engagement.
How to Sell Outside of eBay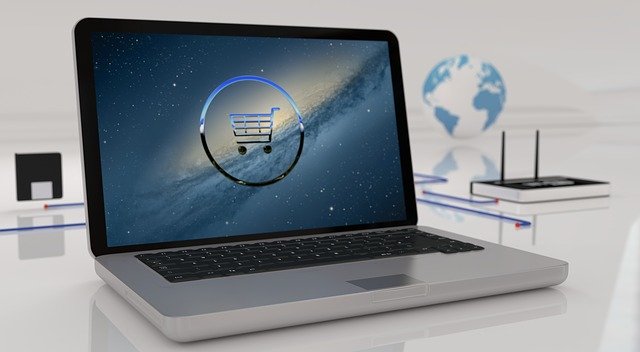 Regardless of your reasons for looking for different online marketplaces, selling outside of eBay gives plenty of benefits. From growing your own brand to expanding your business, considering other online marketplaces makes sense for most vendors. Switching to other channels starts with considering what you sell. Sites like Newegg provide a place for selling tech items and have a customer base looking for only those categories. Additionally, their expansion to general merchandise categories is further expanding their customer base. Getting started requires submitting an application for approval. Once approved, sellers can begin setting up an account and selecting a selling plan. There are unique plans available that meet the needs of both small and large vendors. The platform works well for both resellers and brands that source their own items and gives access to millions of potential customers. The Newegg Seller Portal provides detailed analytics where sellers can track their sales, inventory, responses to customer orders, order fulfillment and creating listings. Sellers can access a number of fulfillment and marketing solutions to further strengthen their operations, reach, and sales.
There are many other options available for selling outside eBay. Taking the time to consider what you sell and how the different platforms work helps vendors find the right options for their needs. Decide what you need for your business and choose online marketplaces that align with those goals.
Creating your own website is another option for those transitioning from eBay. Whether you want to grow your brand or find your own loyal customer base, a website gives you more control and opportunity for growth. Moving from eBay to a website requires time as you create your site and brand. However, this option lets you pay a monthly or yearly fee for a domain without additional fees for each item you sell. You gain more control over your brand, listings and the overall format of your store. Building your own website requires more effort, and you take over your own marketing and advertising. The trade-off comes in building a brand and loyal customer base that trusts your business. The lack of fees often lets vendors sell items for lower prices and still see profits on their items. When deciding to switch to a website, consider shipping options, refund policies, discounts and other offerings that assist with sales and loyalty. Carefully considering these aspects as you create your site helps you start out strong and entices potential customers. Just make sure that your offerings still help you increase revenue.
Take Your Brand to the Next Level
Whether you want increased sales or your business has outgrown the potential of eBay, making the switch offers a variety of benefits. Understanding how to sell outside of eBay helps you consider many options for both online marketplaces and your own website. From producing your own items to reselling or making handcrafted designs, there are platforms available that meet your needs. Take the time to familiarize yourself with the requirements of each marketplace and begin the switch that may result in increased sales and higher profit margins for your company. As you grow familiar with one platform, you will want to begin diversifying into other platforms. Sticking to just one platform is the equivalent to sticking your eggs all in one basket and you already know the dangers to that. Avoid it by diversifying where you are selling. Each platform has it's own set of customers and services, see how you can take advantage of them.
Looking to sell to more than 40 million customers? Let Newegg equip you with marketing solutions designed to engage your customers, increase sales conversions, and establish customer loyalty for future buys. Access personnel dedicated to your success, providing support and feedback for your online marketplace store. Learn how we're helping our sellers take their business to the next level.