Silicon Power M55
An M.2 2280 SATA SSD for Ultrabook and the latest desktop
Built with advanced controller, high-quality NAND flash chips and SLC Cache technology, the Silicon Power M55 delivers colossal read/write speed over SATA 6Gbps interface, in an ultra-compact M.2 2280 form factor. It fits into compatible Ultrabook and the latest motherboard with M.2 SATA slot, bringing new life to your system with ultra-fast OS boot/shutdown and instant-on program launch. In addition to breakneck speed, the M55 also incorporates sophisticated technologies including ECC, Wear Leveling, bad block management and TRIM support. All these add up to an SSD that's stable, reliable and consistently fast from day one to the point of your device retirement.
Ultra-Compact for Up-to-Date Devices
Designed with M.2 2280 form factor (80 × 22 x 3.5 mm), compact-sized and case-less, M55 M.2 2280 SSD perfectly fits into tiny-and-thin devices such as ultrabooks, tablet computers and mini PCs.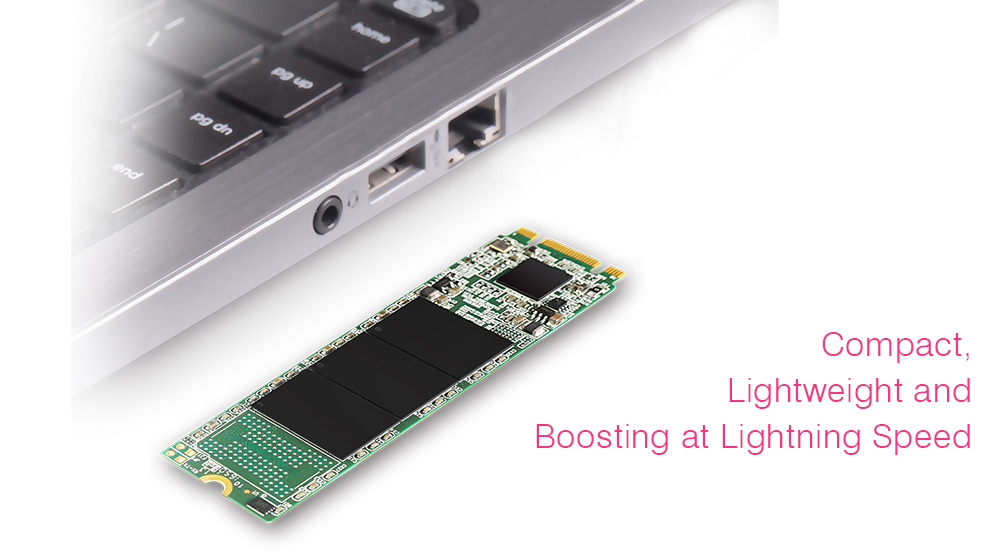 Enhanced Performance for Intensive Workloads
Equipped with high-quality synchronous NAND flash chips and SATA III 6 Gb/s interface, the M55 M.2 2280 offers impressive transfer rates of up to 560/530 MB/sec read/write. So if you need an instant upgrade solution for everyday computing applications or multitasking demands, the M55 is your perfect solution. Its intelligent SLC cache technology can boost writing performance to even higher peaks - for transfer rates at lightning speed!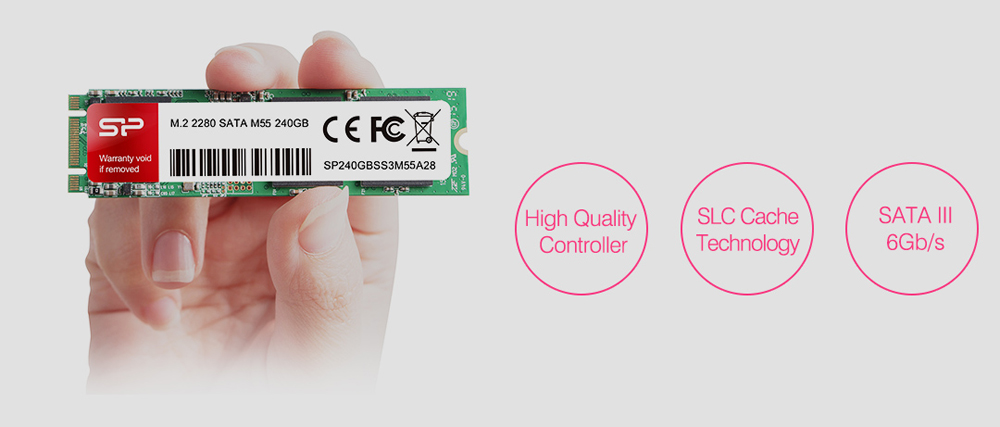 Intel SRT Supported for Flexible Configuration
Not only fast, also smart! Intel Smart Response Technology (ISRT) enables flexible computer configuration for improved overall performance and efficiency. It automatically identifies and stores your most frequently used applications to the SSD, while leaving your hard drive full of storage capacity. Ah! So you can combine a small-capacity SSD with a high-capacity HDD and enjoy an upgrade solution that won't cost you an arm and a leg. (Mind you, you still need them, especially your arm for operating your upgraded, super-fast computer….)

Free-Download of SSD Health Monitor Tool - SP Toolbox Software
Easily monitor your new SSD's health with the free-download Software – SP Toolbox. Run performance tests on the M55 M.2 2280, get an overall function evaluation, or check detailed information about your device, including used space, device temperature, total bytes written, and many more.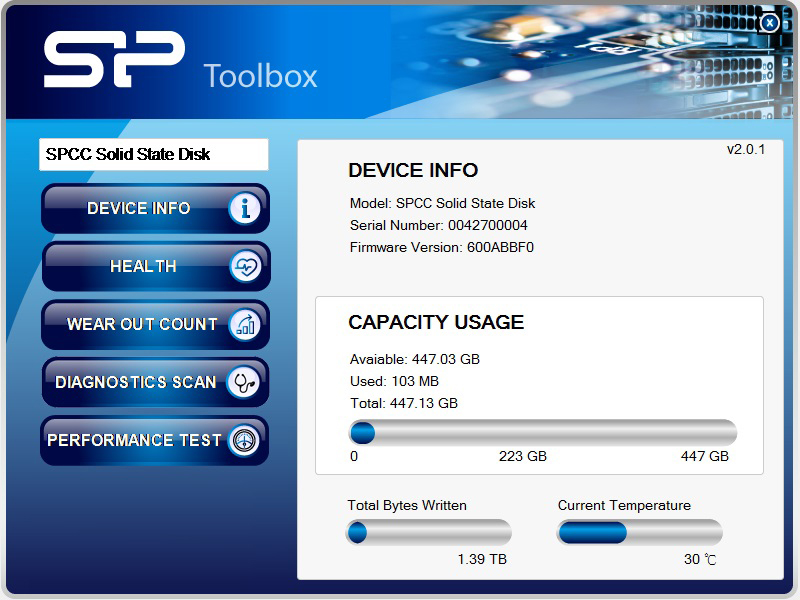 For Peace of Mind - Guaranteed Reliability and Stability
The M55 M.2 2280 supports TRIM, NCQ and S.M.A.R.T. command. It also ensures stability and overall system reliability with built-in automatic error correction (ECC), average rewriteable storage block technology (Wear Leveling) and bad block management.
Dimensions