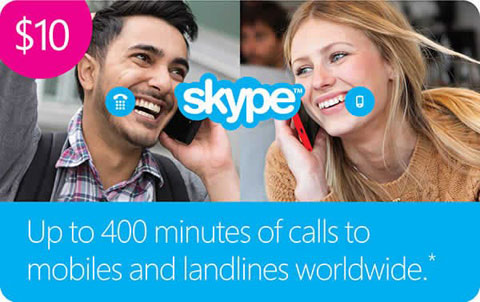 Enjoy Skype's great paid features with a little Skype Credit. Call mobiles and landlines worldwide at low rates, send text messages from just a few cents and get online at over two million WiFi hotspots.
Make a lot of calls? You can also use your credit to buy a subscription and get our lowest calling rates to over 170 countries.
What can you do with Skype Credit?
Call mobiles and landlines.
Send text messages
Use Skype WiFi
Get a Caller ID
Forward Skype calls to any phone
Get Skype number
Set up Skype To Go
* Minutes are based on a call rate of $0.023 per minute and a connection fee per call. The actual number of minutes you receive will vary depending on calling destination and number of calls made.
How to redeem your Skype Card:
Step 1
You'll need a Skype Account to redeem your credit.
Step 2
Click on redeem your card and input the voucher number that appears on the back of the Skype Card.
Step 3
Enjoy using your credit. No commitments – simply buy more later from any participating retail store if you need it.
What can you do with your Skype Card?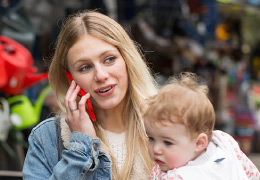 Call phones
Got a lot to talk about? Use your credit to get a subscription.
Send texts (SMS)
Text friends directly from Skype. It's quick, simple and great value for texting abroad.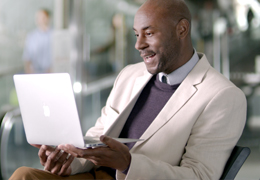 Skype Number
Sign up for a Skype Number and get the convenience of a local number that people can call, wherever you are.
Terms & Conditions
Skype Gift Cards must be redeemed within one year upon the purchase date.
Minutes of calling is based on a rate of $0.023 per minute; a connection fee per call applies. Actual minutes of calling may vary based on calling destination and number of calls made. Calls are charged in one-minute increments; any partial minute over 5 seconds is rounded up to the next full minute. Call prices are subject to change. See skype.com for current rates. Broadband and Skype account required. Code for Skype credit must be redeemed to a single Skype account. You must be 13+. Internet & mobile fees may apply. Skype's Terms of Use apply (www.skype.com/en/legal/tou/). Terms can change without notice at any time. No cash redemption except as required by law. No emergency calls can be made using Skype. Skype is not a telephone replacement service. Void where prohibited or restricted by law.