Sony XBR75X950H 4K Ultra HD TV
Turn your every movie night into a fantastic experience. This 75-inch class premium-grade 4K UHD TV brings your movies, games, and streaming media to vivid life with ultra-realistic pictures and perfectly matched sound, made possible by full-array LED backlight, HDR technology, the X1 Ultimate picture processor and Acoustic Multi-Audio.
It's powered by Android operating system, offering access to thousands of popular apps on a large screen. Chromecast is also built in, so you can effortlessly stream from a variety of apps you know and love by simply touching the Cast button on the screen of your mobile devices. And with ultra slim profile, ultra-narrow bezel, and an elegant stand, the Sony XBR75X950H is great to watch and look at in a variety of living spaces.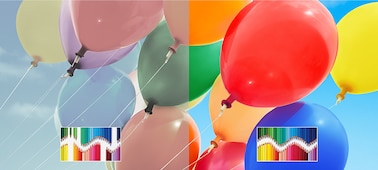 Reproduces a wider, more precise range of colors
By widening the color spectrum, TRILUMINOS powered by our X1 processors reproduces more colors than a conventional television. It analyzes and processes data in every image to make colors even more natural and precise so pictures are closer than ever to real life.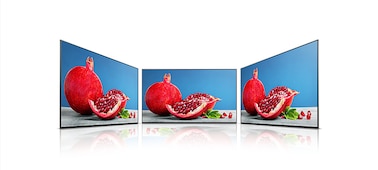 Beautiful colors from all sides
Watching TV from the sides is now as satisfying as from the center. Sony's original optical design to control light from the backlight, the X-Wide Angle panel ensures colors stay true from wherever you're watching.
This feature is available on TVs of 55" class (54.6" diag) and larger.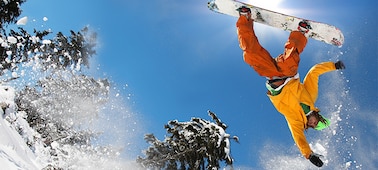 Making fast-moving scenes bright and clear
On some screens, sports and fast action scenes can seem to go by in a blur. Our latest X-Motion Clarity technology keeps everything smooth, bright and clear. Each 'blink' is individually controlled and its duration optimized, while brightness is boosted when needed, so you won't miss a thing.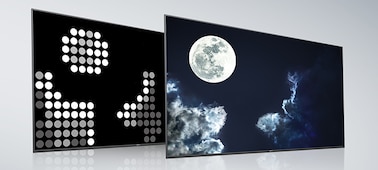 Enjoy the precision of lifelike contrast
Discover how real pictures can be when you bring out the fine details. With zones of LEDs lit independently, Full Array LED provides more realistic contrast by making light areas lighter and dark areas darker. Contrast is further enhanced by X-tended Dynamic Range PRO1, which adjusts brightness for higher peaks in glare and deeper blacks in shadow.
Supreme resolution, whatever you're watching
Any kind of content can be upconverted to lifelike 4K resolution with Sony's unique features. Our X1 Ultimate, twice as fast as the X1 Extreme, precisely analyzes and processes data to enrich 4K pictures with real-world detail and texture. Even images filmed in 2K and Full HD are upscaled close to 4K by 4K X-Reality PRO2 using a unique 4K database. Resolution of each subject is then optimized by Object-based Super Resolution to reproduce virtually real-world textures.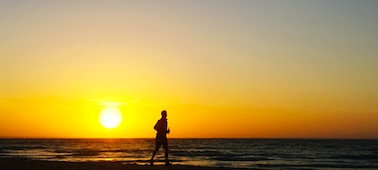 Super Bit Mapping HDR
There are thousands of tones, shades and gradations of light in a sunset. Super Bit Mapping HDR reveals them. It creates smooth, natural 4K TV picture quality as you watch, without the "banding" that can occur on other TVs.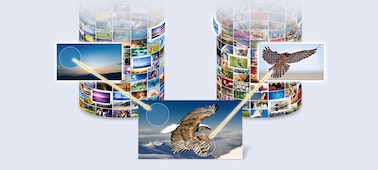 Dual database processing
One database is used to clean the picture, reducing on-screen noise. The other is used to upscale the resolution, improving clarity. These two powerful image improvement databases work together, dynamically improving pixels in real time. Each database has tens of thousands of references, amassed from our experience creating content for TV and movies over the years.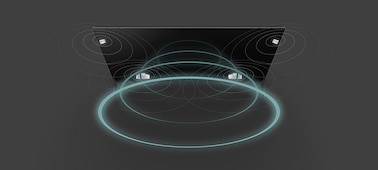 Beautifully matched pictures and sound
Sound on conventional TVs with a speaker located below the screen is often out of sync with the picture. Our Acoustic Multi-Audio includes two sound-positioning tweeters at the back of the TV that enable sound to follow the action for a truly immersive experience. Independent amps are controlled separately to precisely manage sound positioning of these speakers in high-tone areas, enhancing sound pressure and stability for more realism.
This feature is available on TVs larger than 55" (diag.). Independent amp control is available on TVs with a screen size between 55" (diag.) and 75" (diag.).
Object-based HDR remaster
With Object-based HDR remaster, the color in individual objects on screen is analyzed and the contrast adjusted, unlike most TVs where contrast is only adjusted along one black-to-white contrast curve. Because objects are remastered individually, this TV can reproduce greater depth, textures, and more realistic pictures.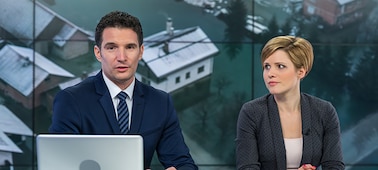 Clearly hear voices
With Voice Zoom, you can hear human speech clearly without having to turn up the volume—ideal for news bulletins and documentaries.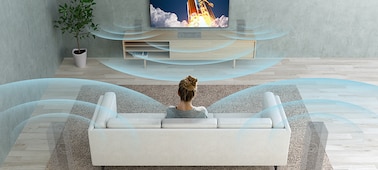 Enjoy multidimensional sound with S-Force Front Surround
Hear sound as you would from a separate multi surround speaker. By upconverting inputs, S-Force Front Surround virtually reproduces a multi-surround speaker system within your TV so you can enjoy all the thrills of more immersive sound.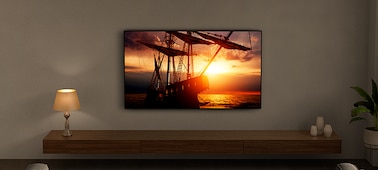 Supreme pictures and sound, whatever the environment
Sit back and enjoy the best possible viewing experience. Sony's unique ambient optimization technology automatically adjusts picture and sound to your environment.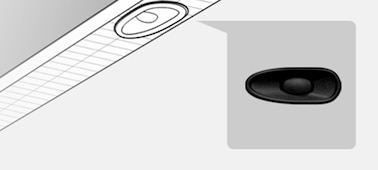 Hear high-quality sound
Designed to complement the sound quality and slimness of the TV with its unique new shape, our X-Balanced Speaker drives movies and music with clear sound.
This feature is available on TVs with a screen size between 55" class (54.6" diag) and 75" class (74.5" diag).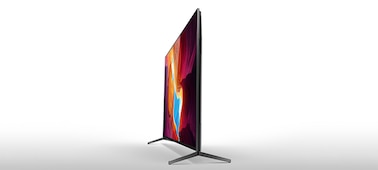 One slate design
Our slim and simple one-slate design keeps you focused on the screen while blending harmoniously in any room environment.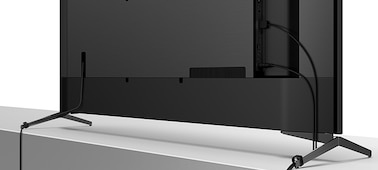 Cable clutter minimized
Cable holders keep wires neatly hidden so your television stays free of clutter and looks good from the front, the sides, and the back3.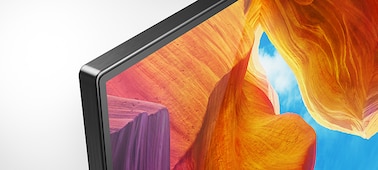 Aluminum flush surface
Keeps you focused on the picture, not the television.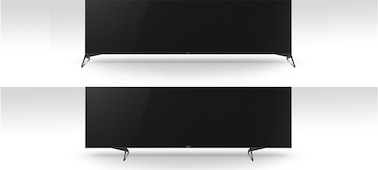 Discreet stand, dual position
Our noise less stand sits discreetly on a shelf and won't compromise your viewing experience. With wide and narrow settings, you can use it on large or small shelves.
This feature is only available on models between 55" & 75" (diag.) screen sizes.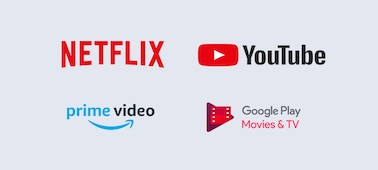 Over 5,000 apps, more than any other smart TV
Sony's Android Smart TV has an unbeatable number of apps. Choose the ones that make your life more fun and entertaining4.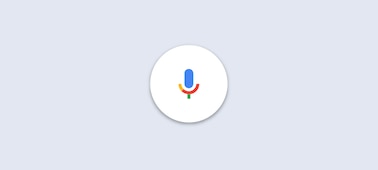 Say what you want to watch, no remote required
With Google Assistant built in and advanced voice control, Sony's Android TV makes life smart and simple. Find new entertainment, check schedules and control your home, just by talking to the screen.5, 6
This feature is available on TVs of 55" class (54.6" diag) and larger.
No more waiting
Apps start fast and there's no more waiting when you switch between apps—Netflix starts 3x faster than before7.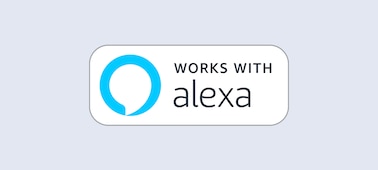 Connect with your Alexa
Connect your Alexa-enabled devices for seamless hands-free control of a Sony TV. With Alexa, you can power up your TV, change channels, control volume, and more8, 9.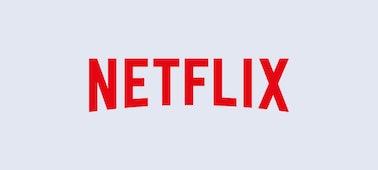 Our Android TVs are recommended by Netflix
Netflix have created an easy way for you to identify TVs with better performance, easier app access and new features that make for a better smart TV. Netflix-recommended TVs help you enjoy popular shows and movies with a dedicated button and voice control.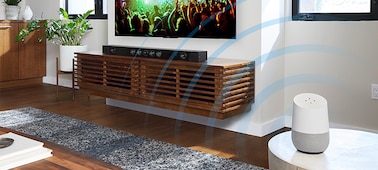 Works with Google Home
Connect Google Home for seamless hands-free control of a Sony TV. With Google Home, you can find and cast your favorite videos to your Sony TV, without lifting a finger10.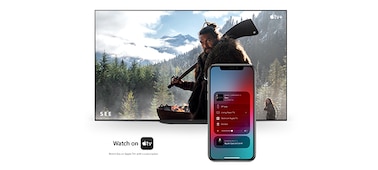 Works with Apple AirPlay / Apple HomeKit11
With Apple AirPlay, you can stream video and audio to your television right from your iPhone, iPad, or Mac. Watch movies and shows from Apple TV app, your favorite apps, or even Safari. Share your photos with everyone in the room12.
Easy control with smart remote
Connect set top boxes and other devices via HDMI to your TV and control them all using one smart commander. A slimmer, more rounded design with built-in voice control microphone and enhanced button layout makes it really easy to use, too13.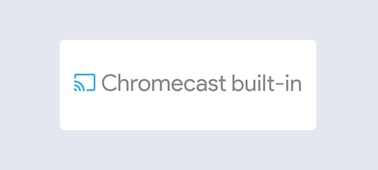 Send to a bigger, better screen with Chromecast
Chromecast lets you cast your favorite videos, games, and apps from your mobile device, in full quality, to your TV. Just one tap of the Cast button on your Android or iOS screen is all you need to supersize the things you love. Cast your content then continue browsing on your phone or tablet14.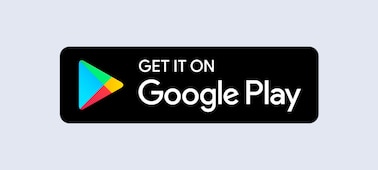 Google Play: a world of content and apps
Discover movies and TV shows, games and much more from Google Play. Enjoy a huge and ever-growing choice of apps on your TV in a brand new way15.
Bluetooth connectivity
Connect BLUETOOTH compatible devices to your TV for easy wireless entertainment. Pair your Bluetooth headphones or earphones with BRAVIA and enjoy TV shows and music in your favorite place—without any disturbances or interruptions16.
Clear Phase for smooth, balanced frequencies
BRAVIA uses a powerful computer model to analyze and compensate for inaccuracies in speaker response. It does this by "sampling" the speaker frequency with higher precision. This information is fed back to cancel out any peaks or dips in the speaker's natural response — resulting in pure, natural audio with smooth, even reproduction of all frequencies.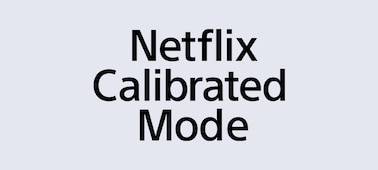 Enjoy studio quality with Netflix Calibrated Mode
This mode was specially developed to enjoy Netflix originals and reproduce the same picture quality on a TV as on a studio evaluation master. With Netflix Calibrated Mode, the creator's vision and intent is faithfully preserved17.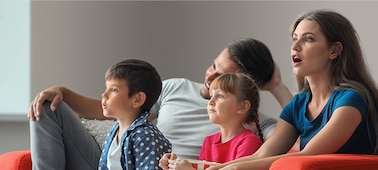 IMAX Enhanced
This Sony 4K Smart TV is an IMAX Enhanced product, ready to meet high-quality color, contrast, clarity, and sound. Take comfort in knowing you'll be enjoying a fully immersive at-home entertainment experience on this TV that takes full advantage of IMAX Enhanced content18.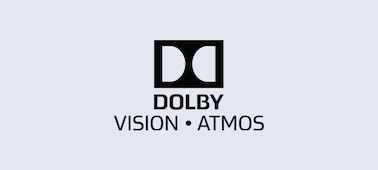 Embrace the thrills of the theater
Enjoy cinematic thrills at home. Dolby Vision brings scenes vividly to life for authentic viewing, while Dolby Atmos fills the room with immersive surround sound19.
Preserving the passion of the creators
To address color variations from the production process, this TV is ready to use Portrait Displays' high-performance Calman auto-calibration software. This allows an unprecedented level of calibration and the ability to fine-tune adjustments simply not possible through conventional picture settings. It delivers high-fidelity color reproduction that's true to the original TV signal, and can even adapt to the subtlest changes in color that may occur over time. This TV is Calman Ready, allowing customers to benefit from software used by visual creators in post-production quality-control workflows, further demonstrating our commitment to deliver pictures with professional-grade-color-calibrated accuracy in the home20.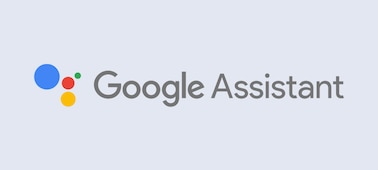 Watch what you love, control it with your voice
You can ask your TV with the Google Assistant to connect and communicate with your smart devices including security cameras and appliances—no remote required. It's truly effortless and offers the ultimate hands-free experience5, 21.
1. Dynamic range of brightness does not represent luminance. It is a comprehensive index of reproduction of luminance, gradation, and black level.
2. Upscaled, simulated and enhanced 4K images will vary based on source content.
3. Actual look may differ depending on the type of cable used and TV size.
4. Based on market research from June 2019.
5. Simulated UI. App availability varies by region and device. Use of this TV requires consent to Google's Terms of Service and Privacy Policy. Please visit //www.google.com/policies/terms/, //www.google.com/policies/privacy/. Google, Google Play, Android, Android TV, and other marks are trademarks of Google Inc. Network services, content, and the operating system and software of this Product may be subject to separate terms and conditions, changed, interrupted, or discontinued at any time, and may require fees, registration, and credit card information.
6. Hands Free feature availability depends on language and may need a software update. Please check the Sony support page for further information; https://www.sony.net/tv-hf-ww/.
7. Compared with Sony's Android TV launched in 2016.
8. Amazon Alexa-enabled devices (sold separately) are compatible with Sony TVs powered by Android TV. Amazon account required. Subscriptions may be required to access certain content.
9. Amazon, Alexa and all related logos are trademarks of Amazon.com, Inc. or its affiliates.
10. Google Home is a trademark of Google Inc. Google product model Google Home device (sold separately) compatible with select Sony soundbars. Requires compatible devices connected to the same wireless home network. Download the Google Home app from the iPhone App Store or Google Play. Subject to third party app terms and conditions. User must link compatible devices in order to control operation. Once download is complete, the Google Home feature may be connected to the Sony device to access the voice control function.
11. AirPlay and HomeKit are trademarks of Apple Inc., registered in the U.S. and other countries.
12. This feature will be available via a future firmware update.
13. Controllable device and feature depends on country and device.
14. Chromecast built-in compatibility dependent on app.
15. Apps must be compatible with TV.
16. Please check product specification for details of Bluetooth profile support. Interoperability and compatibility among Bluetooth devices vary. Applicable soundbar: https://www.sony.net/bluetooth-connection/.
17. Netflix streaming membership required. 4K Ultra HD availability is subject to your Netflix subscription plan, internet service, device capabilities, and content availability. Www.netflix.com/termsofuse.
18. IMAX Enhanced content enables the full IMAX Enhanced experience.
19. Dolby, Dolby Atmos, Dolby Vision, and the double-D symbol are among the registered and unregistered trademarks of Dolby Laboratories, Inc., in the Unites States and/or other countries.
20. Requires CalMAN calibration software to be installed on your PC, a pattern generator, and a meter.
21. Feature availability depends on country and availability of compatible products. Also may require software update. Your Google Assistant is coming soon.