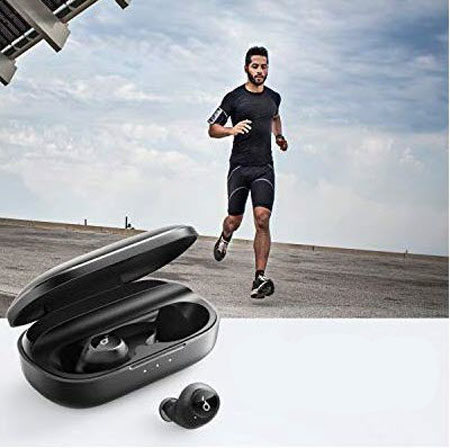 8-Hour Playtime
Play music throughout a whole day at work, all on a single charge.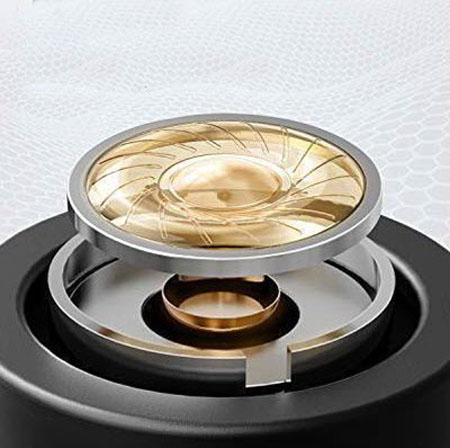 Wider Soundstage
Liberty' s graphene drivers oscillate with extreme precision to bring you sound with extraordinary accuracy and an ultra-realistic listening experience.
Fully Sweat-proof
Keep playing, running, and dancing in any conditions. Liberty wireless earbuds effortlessly resist sweat and rain, and can even be rinsed clean under the tap.
Rock-Solid Fit
Soundcore' s proprietary Grip Fit technology keeps the wireless earbuds sitting securely in your ear—even when you' re running for a bus or pushing your limits at the gym. Simply slide in and twist to lock.
Bluetooth 5
Enjoy an ultra-stable, skip-free connection for uninterrupted streaming.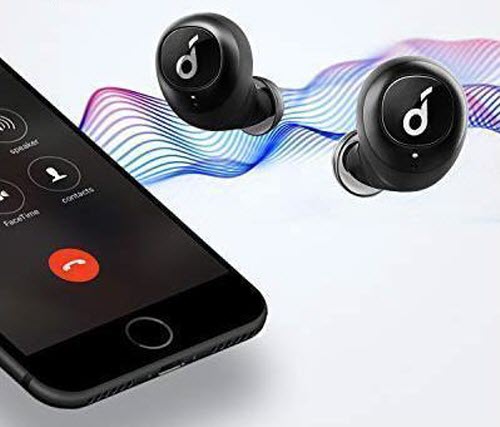 Universal Comfort
Liberty's eartips and jackets are engineered from a super-soft liquid silicone for exceptional in-ear comfort. With tips and jackets in multiple sizes to ensure everyone has a perfect listening experience.