HUAWEI MateBook X Pro
Open New Horizons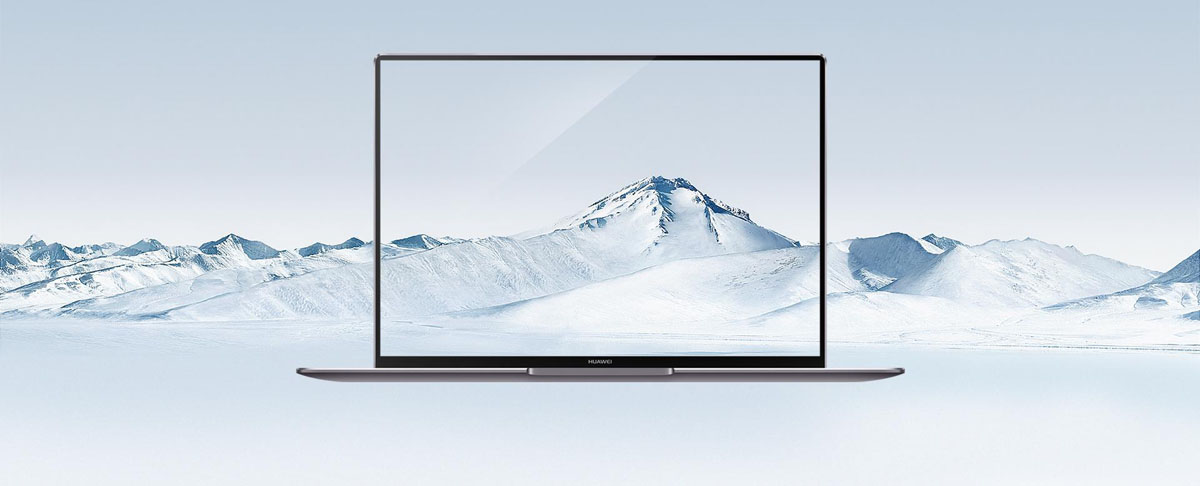 The laptop redefined. Huawei MateBook X Pro makes high definition pictures and 4K videos show at their best on its borderless display. It is aesthetically pleasing thin and light, but feature heavy. In addition to the powerful Intel processor and NVIDIA GeForce graphics, Huawei MateBook X Pro provides a revolutionary recessed camera on the keyboard, Dolby Atmos Sound System, and high quality quad microphones. Huawei MateBook X Pro lets you work and play with the ultimate experience.
Now There's More to See
HUAWEI's first notebook with FullView design. The 91% screen-to-body ratio creates a nearly borderless display, delivering a massive view on small body. A revolutionary experience. A screen that captures the world.
Every Detail Captured in Vivid Color
HUAWEI MateBook X Pro's 3K LTPS display comes with a remarkable 3000 x 2000 resolution, 260 PPI, 100% sRGB color gamut, 450 nits maximum brightness and 1500:1 contrast ratio. Immerse yourself in vivid details when viewing high definition pictures or watching 4K videos.
Go Ahead and Touch it
Effortlessly scroll and zoom with HUAWEI MateBook X Pro's 10-point touchscreen made with ultra-thin Corning Gorilla glass and with an anti-fingerprint coating. Navigate accurately, freely, smoothly and intuitively with the touch of fingers.

When Inspiration Strikes, Be Ready
A professional notebook that's also portable. The 1.33 Kg, 14.6 mm thick HUAWEI MateBoook X Pro is ultra slim and light that you can take it to anywhere for work and entertainment.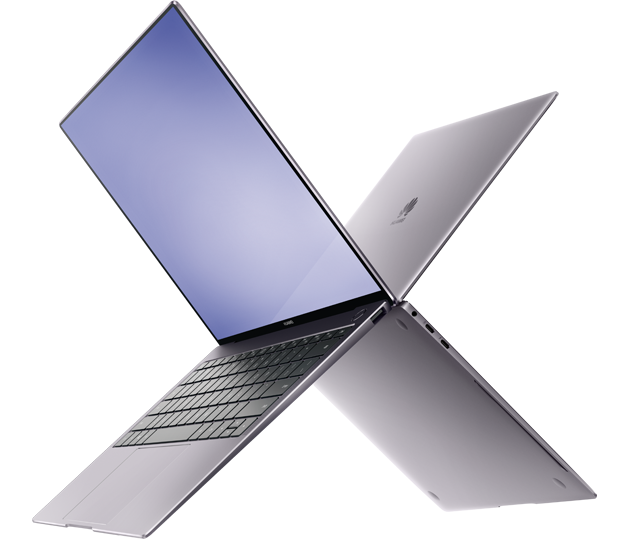 Powered for Creativity
Stylish outside, powerful inside. The 8th generation Intel Core i7 8550U/i5 8250U processor* boosts performance over its predecessor. It is easier and quicker to do more with power at your fingertips. Creativity and productivity unleashed.
* Different configurations have different processors.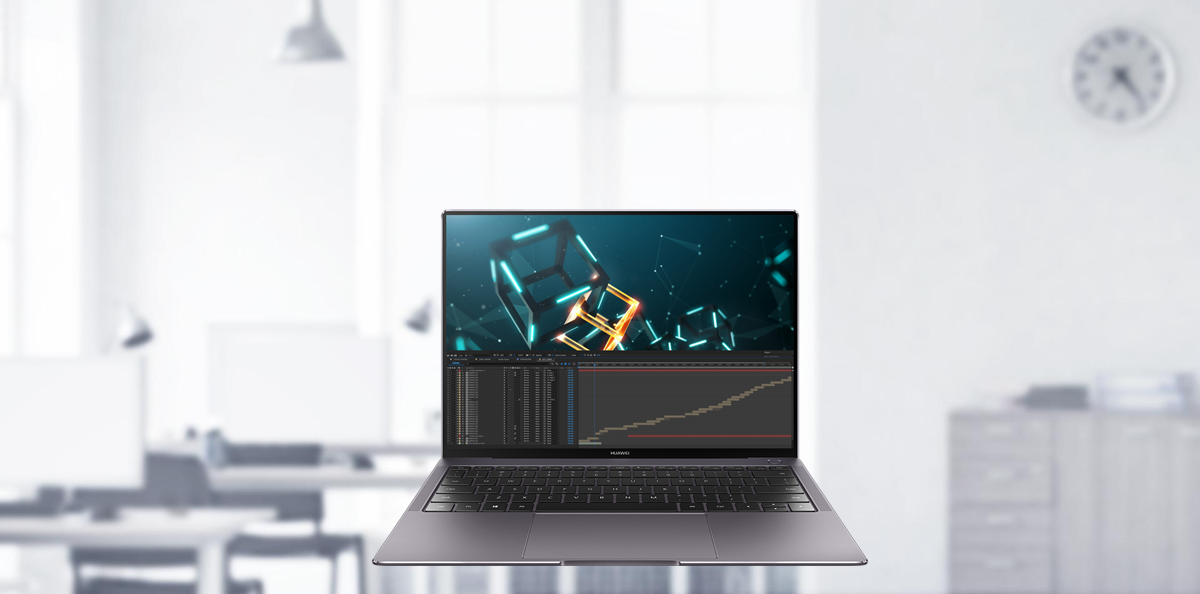 Performance Boost for Entertainment and Productivity
The NVIDIA GeForce MX150 graphics card comes with 2 GB GDDR5* ensuring faster image processing, smoother video editing and more stable gaming. Never limit your fun and imagination.
* Discrete graphics card is available only on some configurations.
Built to Last
HUAWEI MateBook X Pro packs a monstrous 57.4 Wh (typical capacity) battery into its slim body. When it is fully charged, you can enjoy up to 12 hours of video playback*.
* Data is obtained by HUAWEI laboratories using continuous local 1080p video playback, 150 nits brightness, auto-dimming off, system audio level at 67%, Windows Update off, OneDrive off, pre-installed applications removed. Actual battery life will vary depending on configuration and maximum capacity will naturally decrease with time and usage.

A Movie Theater on the Go
Combining quad speakers and split frequency set-up, HUAWEI and Dolby's superior design offers woofers with deep, resonant bass and tweeters with clear treble. Rich, crisp sound effects from all angles. The Dolby Atmos Sound System minimizes distortion and captures details to create an immersive 3D sound experience.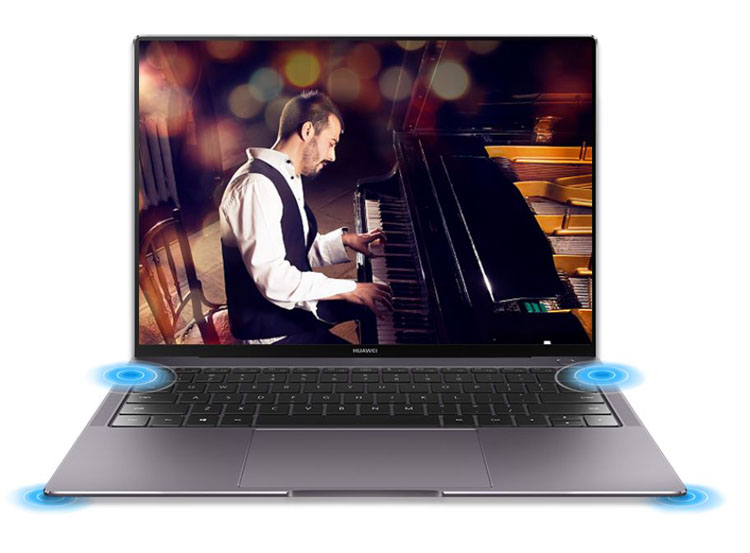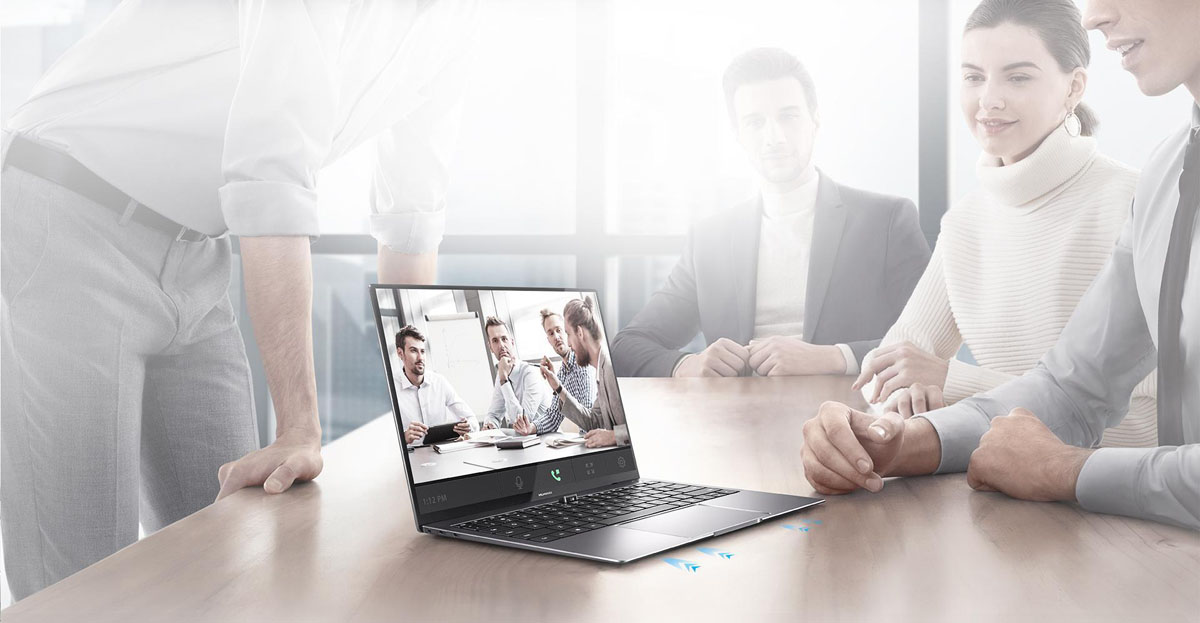 Good Ideas Need to Be Heard
Quad microphones accurately pick up sound from 4 meters away*. HUAWEI MateBook X Pro also supports remote intelligent voice interactions and Microsoft translator for multiple users.
* The data is a theoretical value obtained by HUAWEI internal laboratories through tests carried out under specific conditions. Actual data may vary.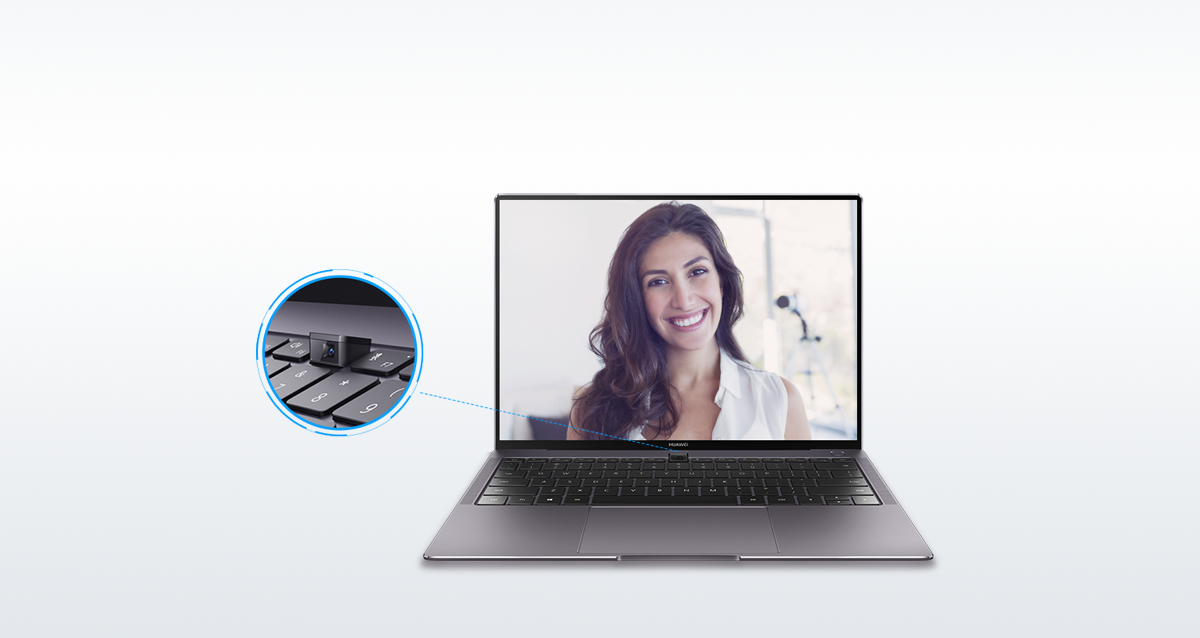 Recessed Camera for Better Control
HUAWEI MateBook X Pro's camera sits discreetly on the keyboard, and pops up only when you want it to. A safeguard for your privacy.
Free Your Productivity
HUAWEI MateBook X Pro maximizes the touchpad, freeing users from the restrictions of time and location. Additionally, HUAWEI optimized the keystroke and keypad size, giving users more flexibility. The all-new, full-size backlit chiclet keyboard is also spill-proof to withstand whatever life throws at you.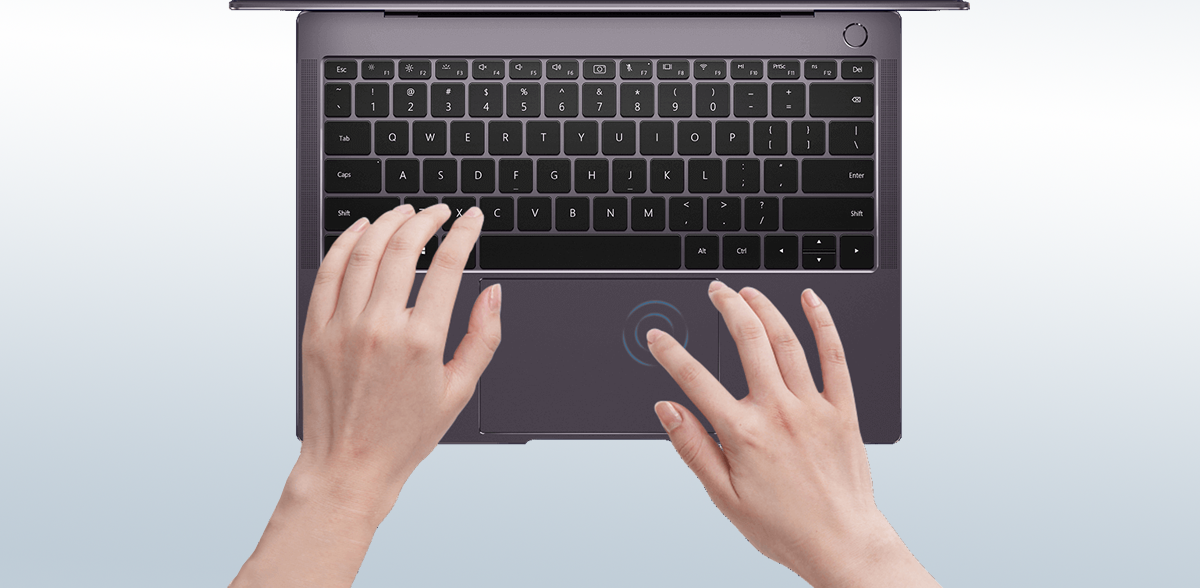 Ready, Press, Go
HUAWEI MateBook X Pro's one touch power button with optimized BIOS powers up and log in your computer in 7.8 seconds*. Safe, fast and user-friendly.
* Includes time to wake up PC and login the Windows system. Base on results from HUAWEI lab tests. Performance depends on actual usage.
Adapted for Everywhere
HUAWEI MateBook X Pro has a 3.5 mm stereo headset jack, a USB-A port, two USB-C ports including one supports Thunderbolt 3 which allows you to connect with 4K display and external graphics card.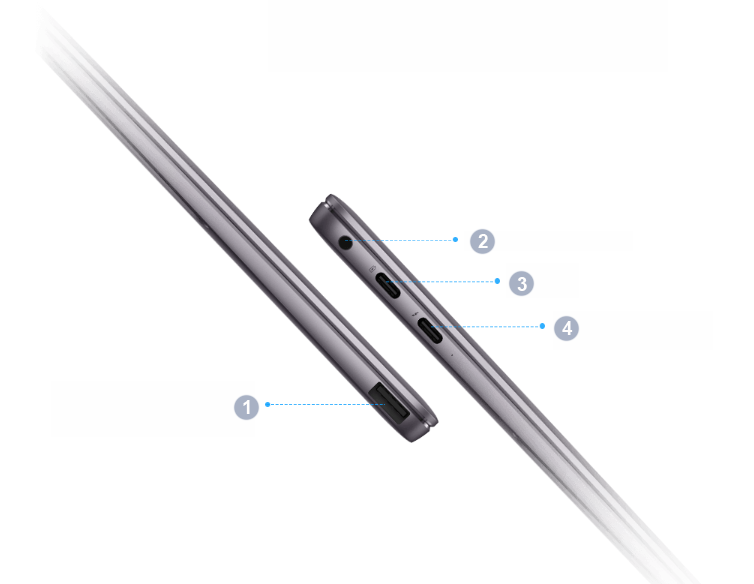 USB-A (USB3.0, max output 5 V/2 A)
3.5 mm stereo headset jack
USB-C port
Thunderbolt 3 (USB-C) port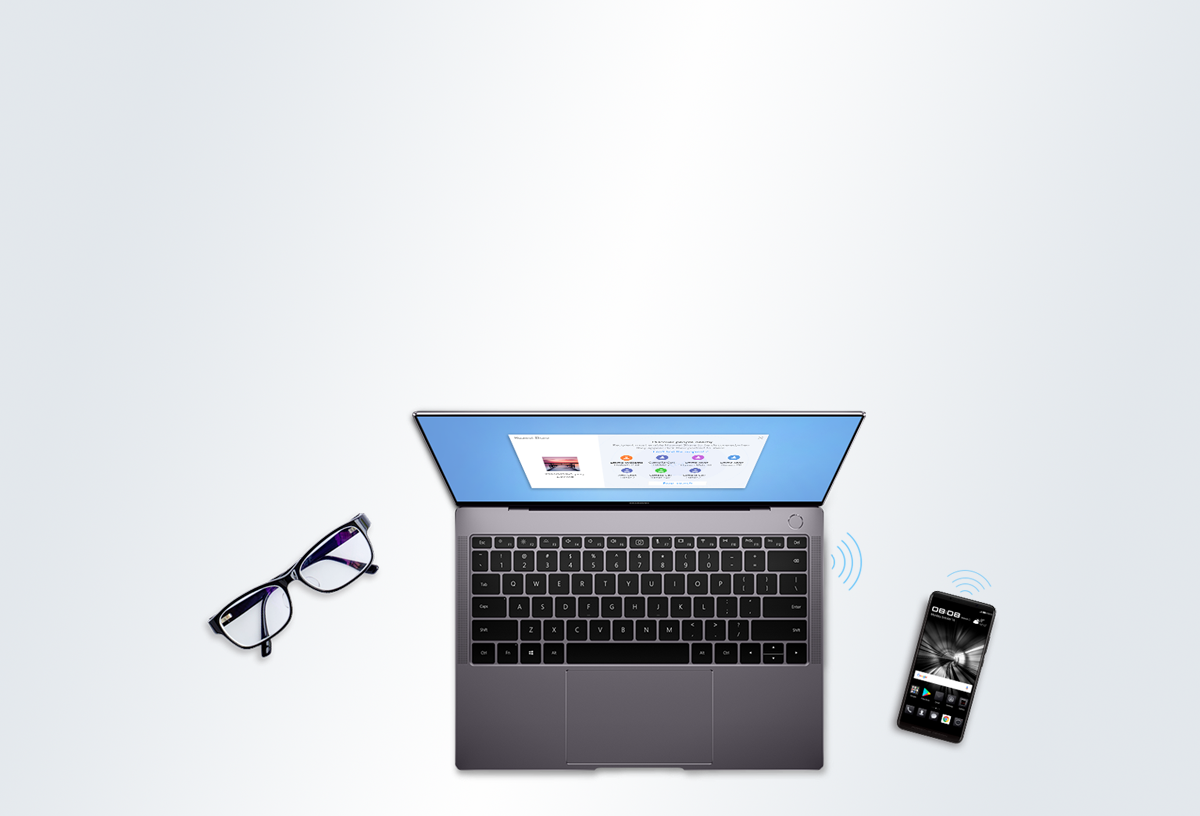 Speedy HUAWEI Share
HUAWEI Share enables you to exchange photos and files wirelessly, quickly, easily and safely across HUAWEI devices* without streaming, a USB or third-party software. The speed is up to 20 Mbps, 100 times faster than that of Bluetooth. Share 1000 photos to your PC within 3 minutes, 1 GB of video in 1 minute.**
* Only available on HUAWEI devices which support HUAWEI Share.
** All data are theoretical values obtained by HUAWEI internal laboratories through tests carried out under specific conditions. Actual data may vary.
Note:
Product pictures and display contents are provided for reference only. Actual product features and specifications (including but not limited to appearance, color, and size), as well as actual display contents (including but not limited to backgrounds, UI, and icons) may vary.