At Tacklife, we aim to manufacture the best products that inspire our consumers to live a more convenient, secure lifestyle.
We have our professional products monitoring team to focus on every single detail that matters to you and develop well-made, portable, exquisite products.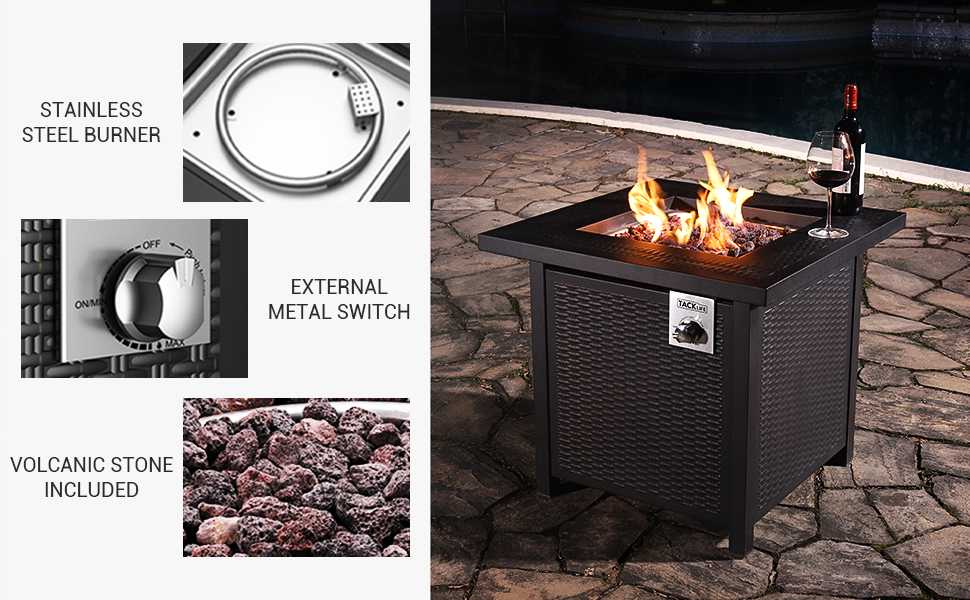 TACKLIFE Outdoor Fire Table
TACKLIFE outdoor fire table keeps the garden warm and heats temperature to meet your needs.
As an ornament for garden decoration, a well-designed and well-made fire table gives a warm, romantic and refined living atmosphere, which can relax people, relieve stress and improve the quality of life.
Package Include
1 * TACKLIFE GFP02 Fire Pit Table (L28" x W28"x H25")
1 * Square Fire Pit Table Cover,
1 * 20 Inch Gas Hose,
1 * Lava Stone,
1 * User Manual.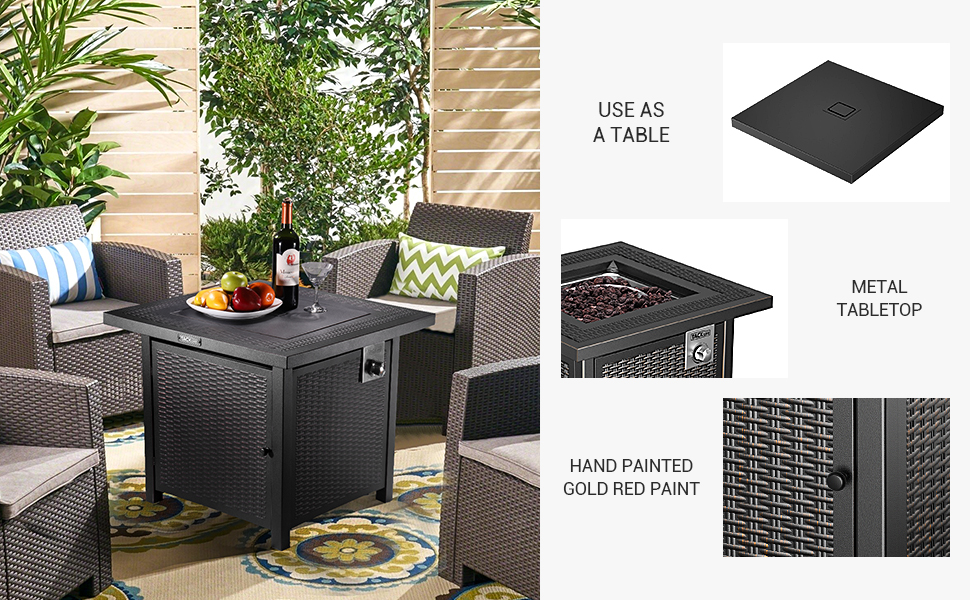 We chose a steel burner because it is solid and resistant to burning. The external metal switch is safe and only needs to be rotated slightly to control the fire. In addition, we will give you volcani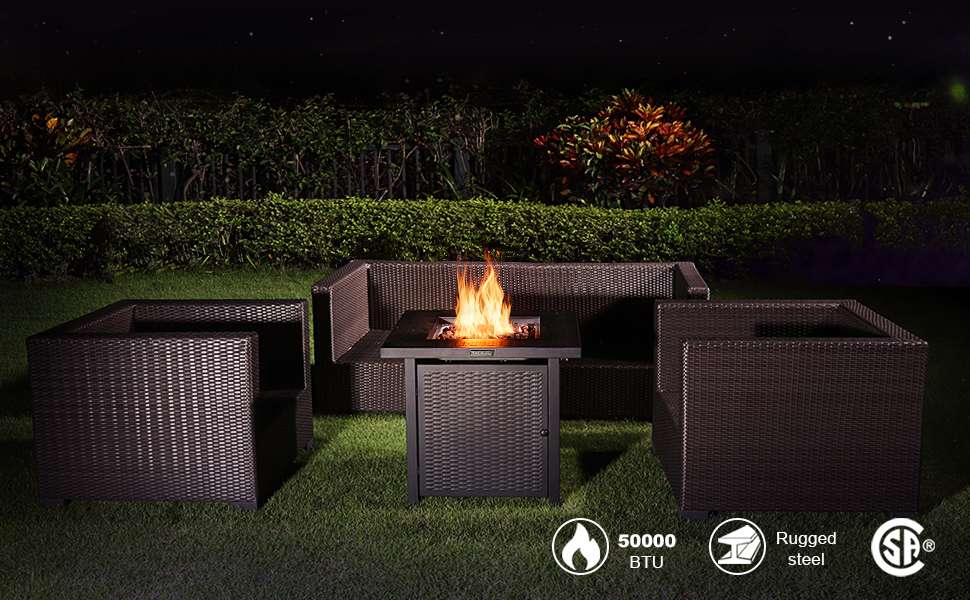 TACKLIFE fire table - GFP02
When you put it indoors and put the lid on, it becomes a table perfectly. Put a bottle of wine, some fruits and a platter of snacks, this corner is also a refreshing scenery.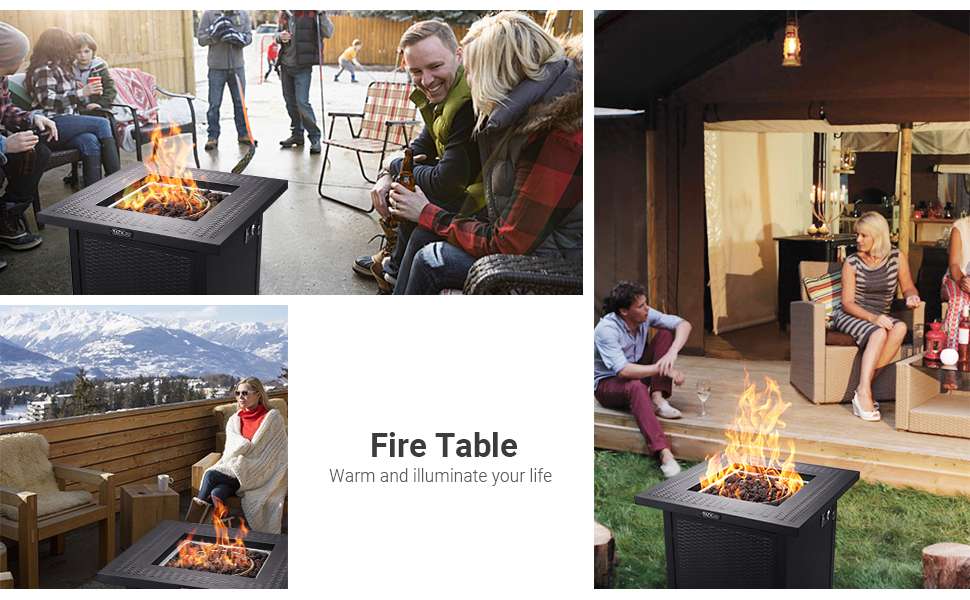 Check that the electrode wire of the furnace bottom is inserted or not.
Check if the gas cylinder is sufficient. If the propane in the gas cylinder is nearly used up, the air pressure and gas shortage will not catch fire, so it is necessary to replace the gas cylinder.
First press the knob to turn counter clockwise, release the gas for more than 5 seconds, the purpose is to discharge the air from the pipe and the burner, let the propane gas reach the burner, and then turn it down to "MIN" position, this will light the burner. This method repeats operation 2~3 times.
Notice
With a fixed shelf under the fire pit table, can fix a 20 lbs propane gas cylinder.
Lava rocks should not cover a metal piece (with dots), to avoide block the air and cause the flame to be too small or even extinguished.
Please check the safety instructions on the product manual before use.