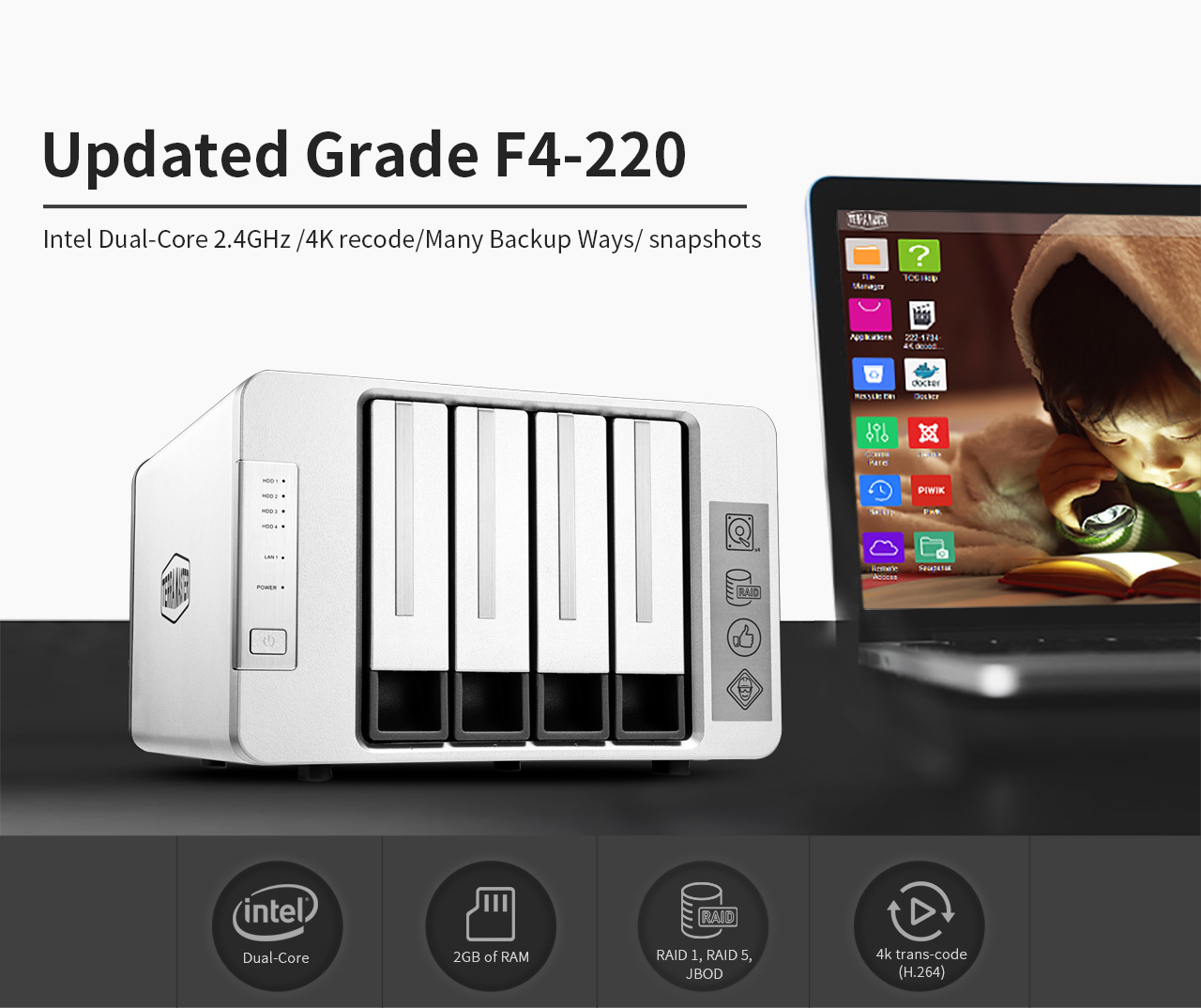 More feature, more security protection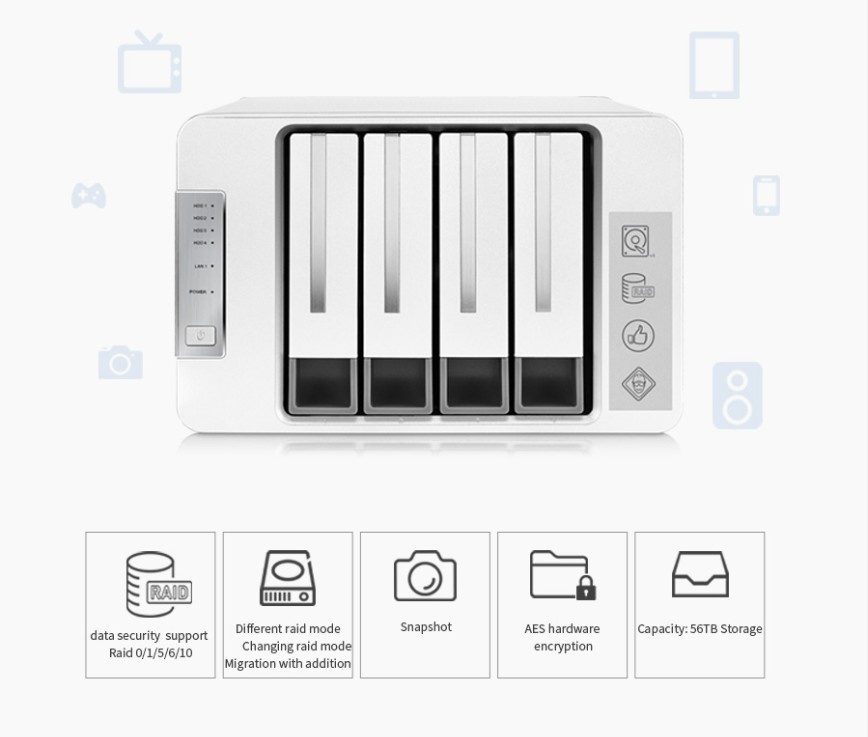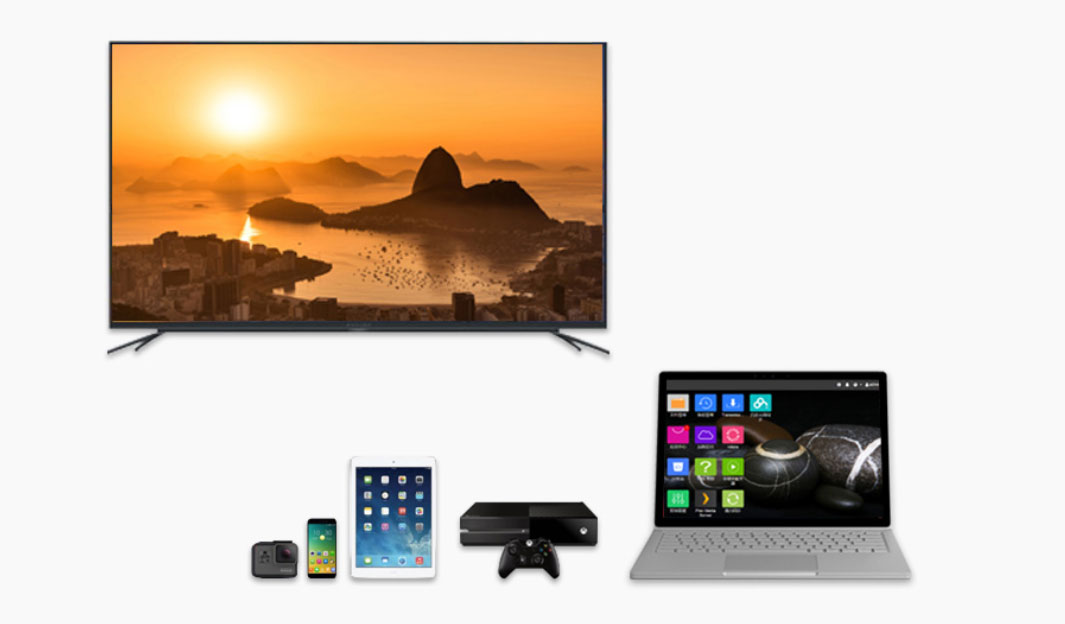 Storage Your data and ensure data safety
F4-220 help you to backup your peaceful memory records/wonderful scenery photos/your favorite film/your important data.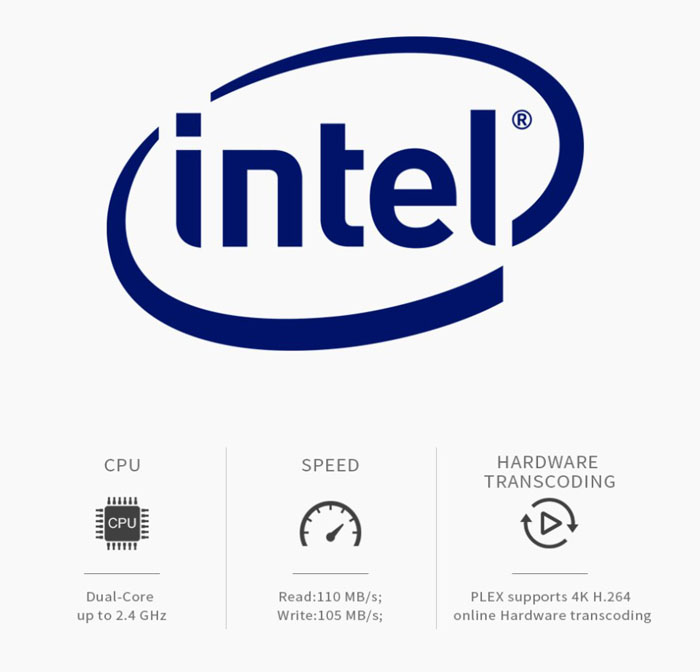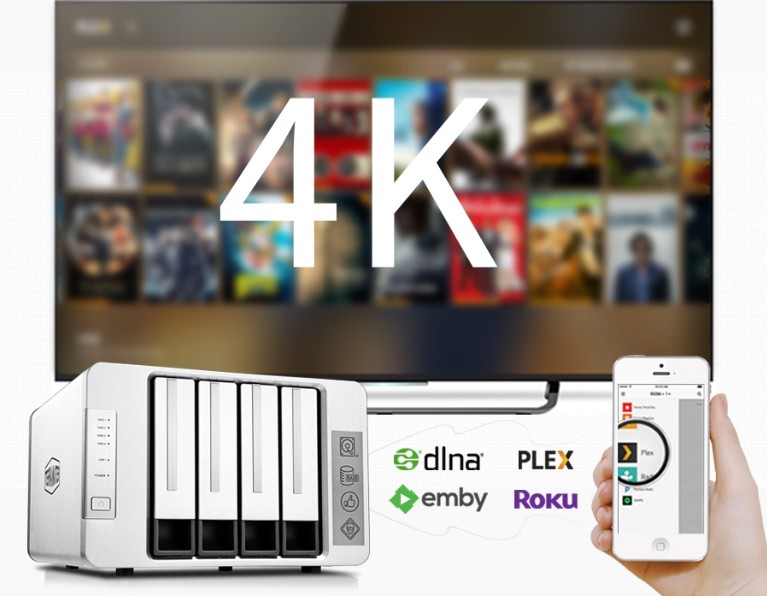 4K Multimedia Server
Access and stream your 4K media content anytime and anywhere.
PLEX supports 4K H.264 online Hardware trans-coding, allowing 4K videos to be con-verted and played on the fly on other smart TV, smart phones, and media players like Roku that originally do not support Ultra HD formats. Also support multi-media applications DLNA, PLEX, Emby and so on in TOS.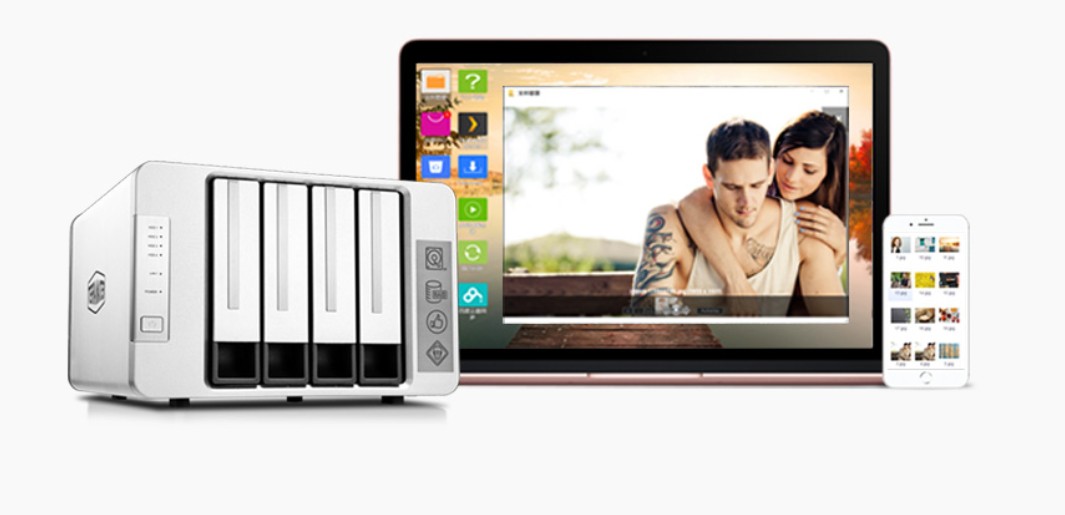 Tnas app supports to easy access to files anywhere
TNAS allows you to connect through simple, customizable addresses so that you can instantly access media and work files on any Windows/Mac/Linux computer, laptop or mobile device at no extra charge. Even on the go, you can enjoy multimedia files.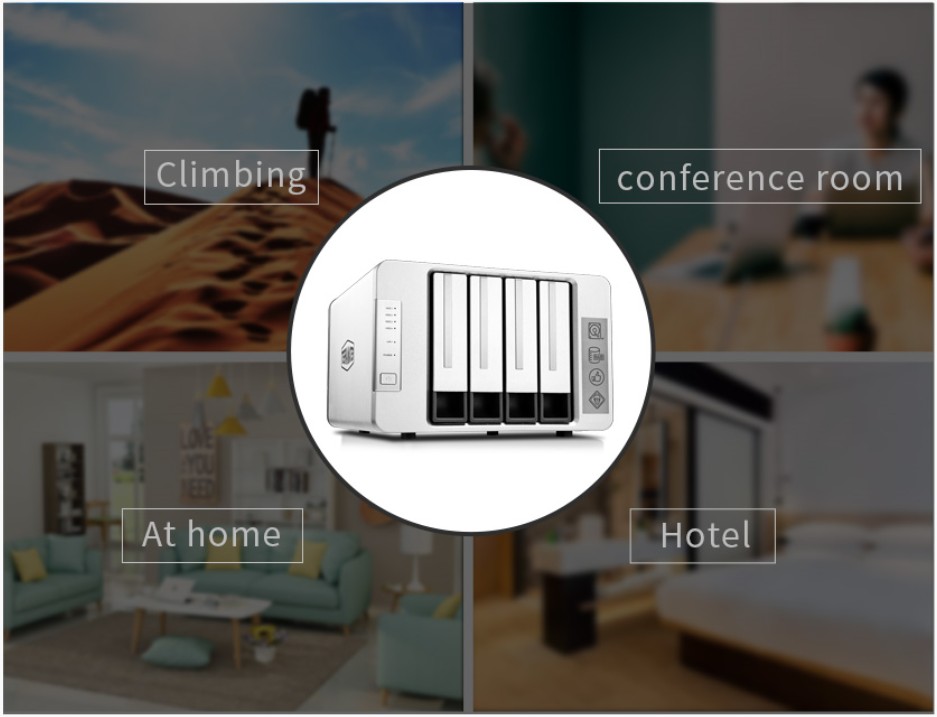 Share files conveniently
Support samba, AFP, NFS PROTOCOL, Windows/Mac/Linux could access shared files conveniently.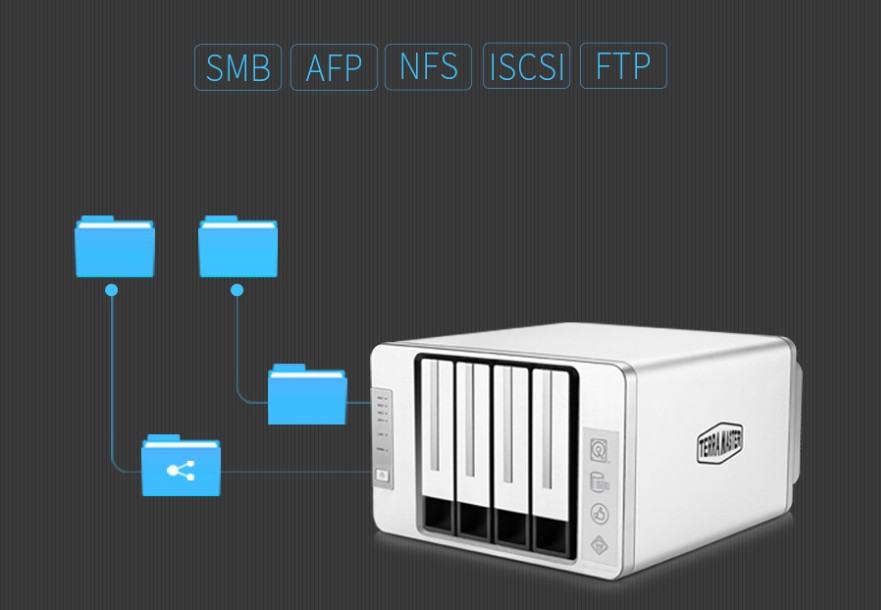 Powerful Cooperation Seagate HIM ensures data security