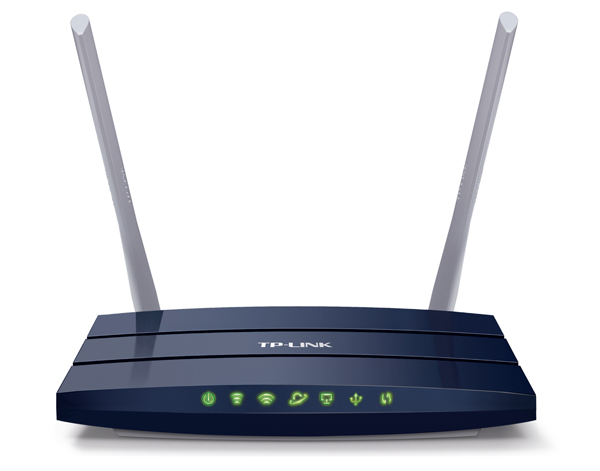 TP-Link Archer C50
AC1200 Wireless Dual Band Router
Upgrade to 802.11ac Wi-Fi with the Archer C50 dual-band wireless router, which delivers simultaneous 2.4GHz 300Mbps and 5GHz 867Mbps connections for 1.2Gbps of total available bandwidth. You can enjoy stutter-free 4K steaming and video calls over the 5GHz band and use the 2.4GHz band for everyday tasks like checking emails and web browsing.
Two dual-band external antennas provide stable wireless connections and optimal coverage. Four fast Ethernet ports provide stable and reliable connection for wired devices. A USB 2.0 port allows you to connect storage devices and share files across your home network. Other features include Guest network, Parent Control, and a Tether App that makes router setup and management a snap.
Wireless AC for Fast Wi-Fi
Wireless AC provides high-speed Wi-Fi across your home. The dual 2.4GHz and 5GHz bands allow for more devices to be connected to your home network at once.
Jump right into the action of your favorite game or movie with the Archer C50. Dual bands provide reliable connections so you can enjoy what you love without any interruptions.
Dual Band Antennas for Stronger Coverage
The Archer C50's dual bands create more space for wireless traffic to provide stronger connectivity with less lagging, loading and buffering.
Get connected and stay connected, thanks to the Archer C50's two external antennas, providing stable wireless connections across your home so you can browse, shop, or chat on a reliable signal without disruptive interference.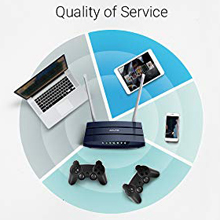 QoS for Bandwidth Control
Quality of Service (QoS) lets you assign bandwidth to the devices you use most, keeping them running at peak performance.
Control your bandwidth to prioritize your traffic to what matters most, whether you're winding down with your laptop, gaming console or tablet.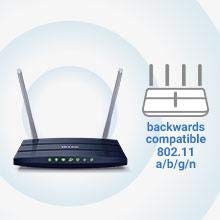 Plays Well With Others
The Archer C50 is compatible with all of your existing 802.11a/b/g/n devices. The router also works with all current and future 802.11ac Wi-Fi devices.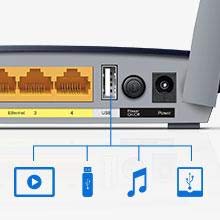 Media Sharing
Share files, videos, music, and photos across your network by connecting devices directly to the USB port. Increase storage by connecting external drives and access files from any connected computer.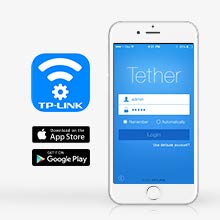 Intuitive Mobile Interface
Setup and manage your Wi-Fi through the TP-LINK Tether app, available for both Android and iOS. Tether's simple layout lets you quickly access all of your Wi-Fi settings on your phone or tablet without any complications.

Guest Network
Guest Network Access provides secure Wi-Fi access for guests sharing your home or office network.

Parental Control
Parental Control allows parents or administrators to establish restricted access policies for children or staff.

IPv6 Supported
Archer C50 supports IPv6, the next generation of Internet protocol, helping you to future proof your network.
Tether APP
TP-LINK Tether provides the easiest way to access and manage your router with your iOS and Android devices.