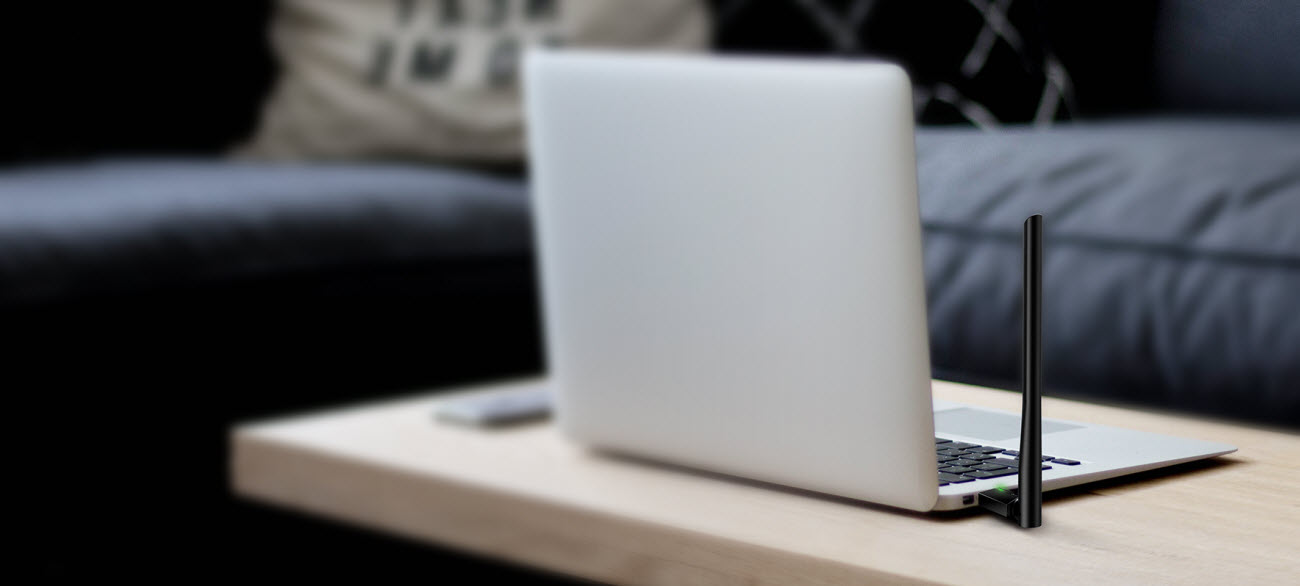 AC600 High-Gain Wireless Dual-Band USB Adapter
TP-Link Archer T2U Plus
With Archer T2U Plus, your laptop or desktop can enjoy high-speed Wi-Fi through a USB port. It utilizes an adjustable 5dBi high-gain antenna to ensure strong signal and stable transmission even when your device is far away from the router. The dual-band design delivers optimal performance for different activities—2.4GHz for general networking applications while 5GHz for data-intensive scenarios. Archer T2U Plus is compatible with both Windows and Mac OS, and supports plug-and-play.

High-Speed, Dual-Band Adapter for Better Connections
The Archer T2U Plus receives Wi-Fi signals on two separate bands. 256QAM support increases the 2.4GHz data rate from 150Mbps to 200Mbps, delivering 33% faster performance. 200Mbps speeds on the 2.4GHz band is perfect for normal use, such as web surfing with legacy devices. 433Mbps speeds on the 5GHz band is ideal for HD streaming and lag-free online gaming.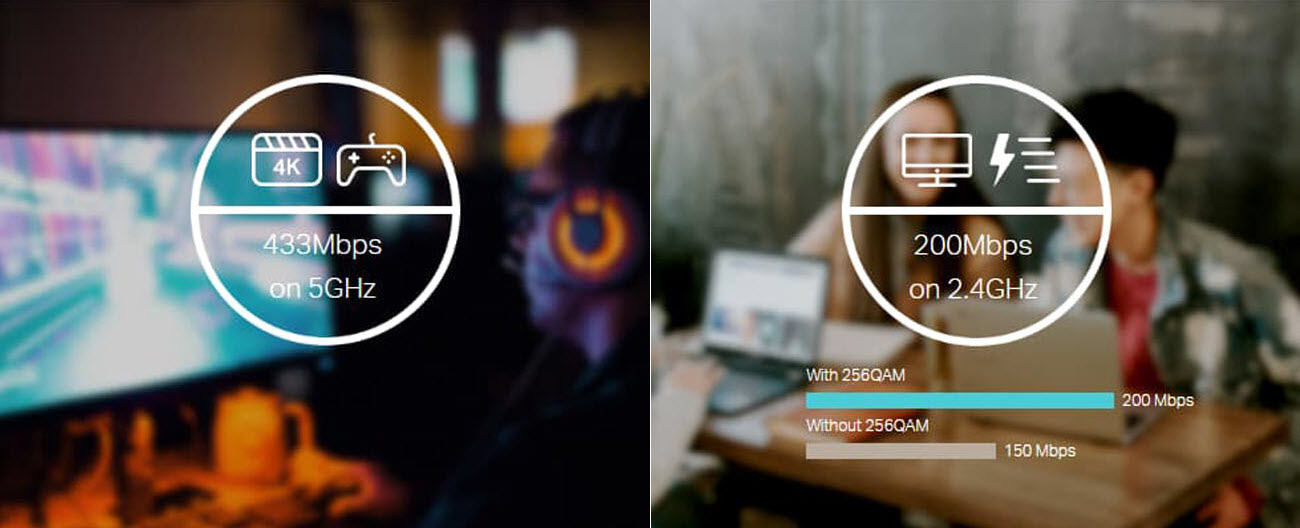 Increased Range
Archer T2U Plus has one 5dBi high-gain external antenna to ensure stronger signal transmission and reception. Enjoy a stable Wi-Fi connection throughout your home.

Adjustable, Multi-Directional Antenna
Rotate and adjust the antenna in multi-direction to improve using experience and performance in different environments.
Easy Setup
A friendly user interface ensures simple installation.

Advanced Security
WPA/WPA2 encryption standards keep your wireless connection safe from intruders.

Operating System
Supports operating systems including Windows 10/8.1/8/7/XP and Mac OS.