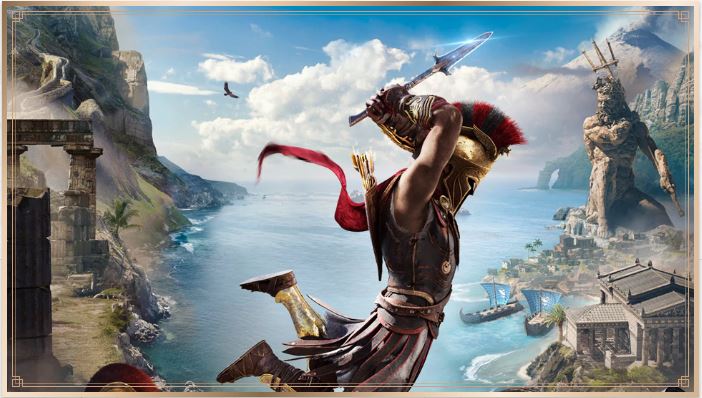 WORLD PREMIERE
WORLD PREMIERE TRAILER
Embark on your journey from an outcast mercenary to a legendary Spartan hero.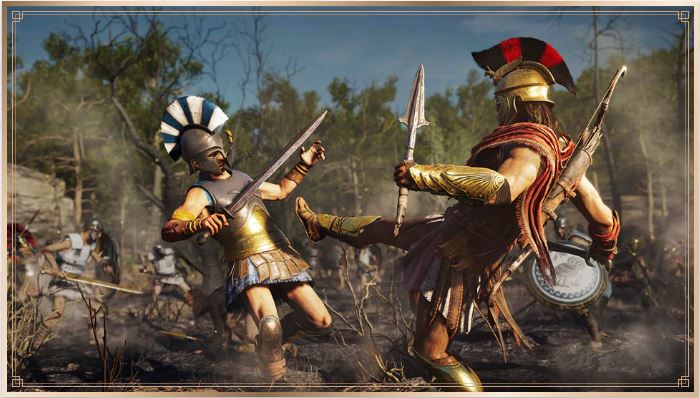 GAMEPLAY WALKTHROUGH
GET A FIRST LOOK AT GAMEPLAY
Get a first look at how choice affects your destiny in the Official Gameplay Walkthrough of Assassin's Creed Odyssey.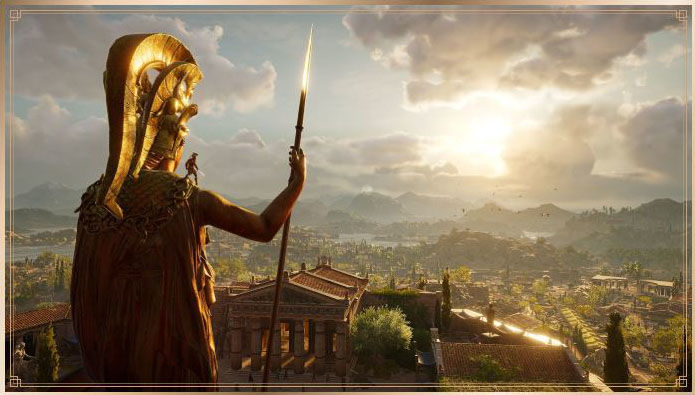 WORLD
ANCIENT GREECE AWAITS
Explore an entire country full of untamed environments and cities at the peak of Greece's Golden Age.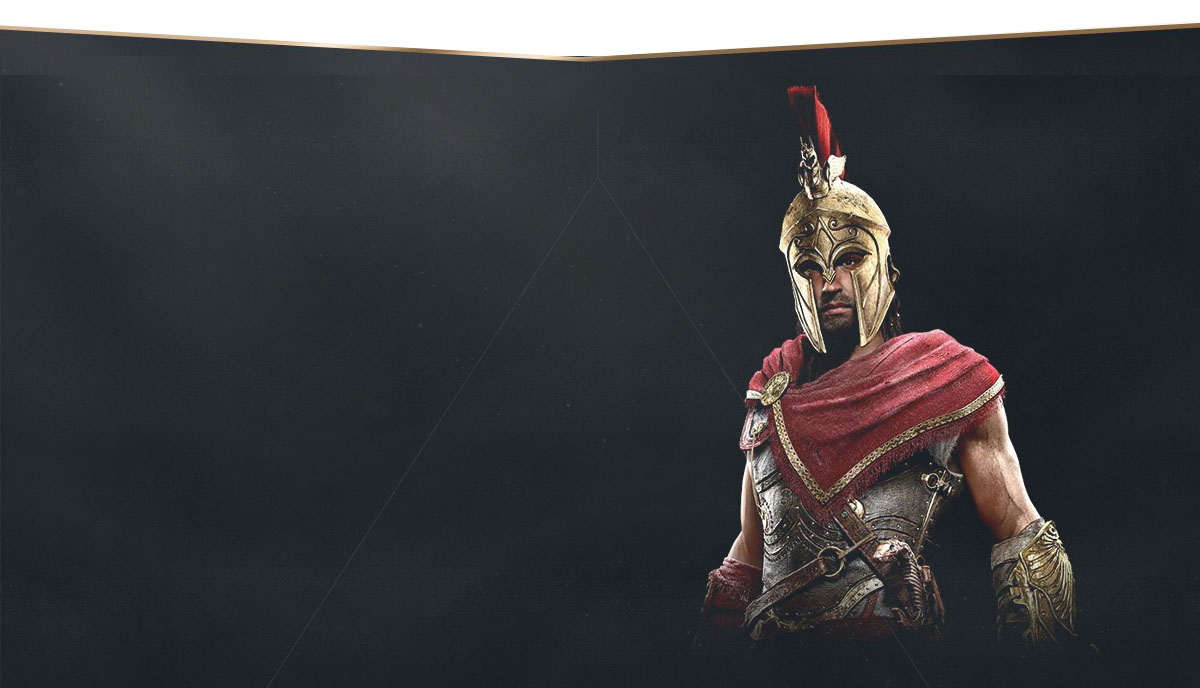 GAME OVERVIEW
LIVE THE EPIC ODYSSEY OF A LEGENDARY SPARTAN HERO
Write your own epic odyssey and become a legendary Spartan hero in Assassin's Creed Odyssey, an inspiring adventure where you must forge your destiny and define your own path in a world on the brink of tearing itself apart. Influence how history unfolds as you experience a rich and ever-changing world shaped by your decisions.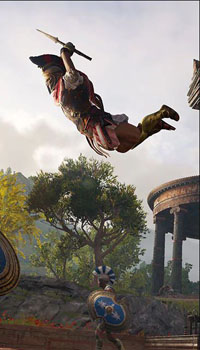 CHARACTERS
BECOME A SPARTAN HERO
Embark on your journey from humble beginnings as an outcast mercenary to a legendary Spartan hero, and uncover the truth about your mysterious past, as Alexios or Kassandra.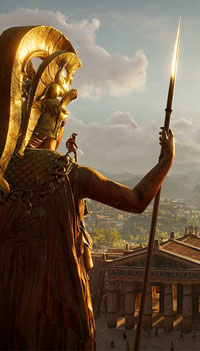 WORLD
ANCIENT GREECE AWAITS
This ancient world features idyllic shores, volcanic mountain ranges, crystal-clear lakes, and arid deserts – an entire world full of breathtaking views and unexpected adventures. Explore an entire country full of untamed environments and cities at the peak of Greece's Golden Age.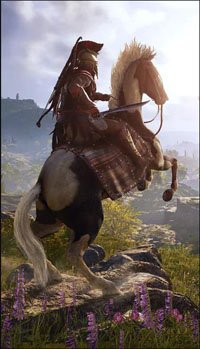 PROGRESSION
CHOOSE YOUR PATH
There are almost infinite ways to explore Greece. Choose between main missions, story-based side quests, and more, as you seek to unearth the mysteries and secrets of this hallowed ground. Your decisions shape the world around you with over 30 hours of choice dialogue and multiple game endings. Experience an entire ancient world that constantly evolves and reacts to your every decision.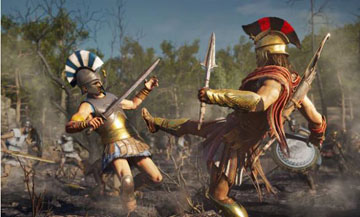 COMBAT
THE ART OF BATTLE
Show off your extraordinary warrior abilities and shift the tides of battle during one of the deadliest conflicts of the time, the Peloponnesian War. Charge into epic clashes between Sparta and Athens in big battles pitting 150 vs. 150 soldiers against each other.
COMBAT
OPEN WORLD NAVAL
Find uncharted locations, uncover hidden treasures, or cleave your way through entire fleets in naval battles. Customize the look of your ship, upgrade weaponry to suit your strengths, and recruit crewmembers with unique perks, tailoring naval combat to your style.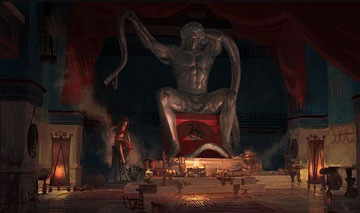 PROGRESSION
A LAND OF MYTHS AND LEGENDS
Discover a world rich with myths and legends. From ancient rituals to famed statues, come face to face with Greece's legendary figures and discover the true nature of its most daunting mythological beasts.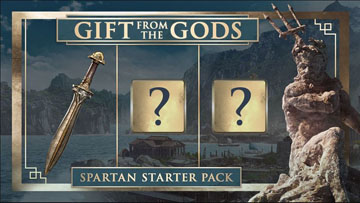 GIFT FROM THE GODS
GET YOUR SPARTAN PACK
As with any offering from the gods, the future isn't always certain, but we are hopeful that the unnamed gifts will bring you good fortune. Redeeming your gift is simple: Register, and your Gift from the gods will be added to your arsenal when Assassin's Creed Odyssey launches on October 5th for PS4, Xbox One, and PC.
Ancient Greece is waiting, so claim your Spartan offering and get ready to leave your mark in history!
Standard Edition
Includes Game
Deluxe Edition
Includes Game plus Kronos Gear Pack, Herald of Dusk gear Pack, Capricornus Naval Pack, XP Boost, and Drachma Boost.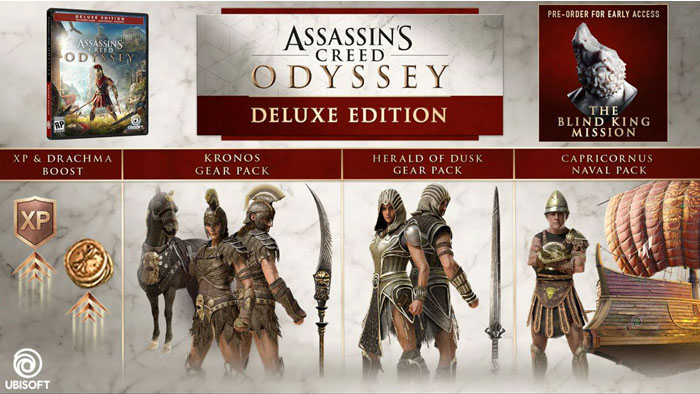 Gold Steelbook
Includes Game plus Season Pass, 3-day early access, and Steelbook