Are you an E-Blast Insider?

Shop without retyping payment details. Secure shopping made faster.
Check out with PayPal.
Welcome to the Next-Gen of Driving Games

The Crew is a revolutionary action-driving game developed exclusively for next-gen consoles. It takes you and your friends on a reckless ride inside a massive, open-world recreation of the United States
Enter the Most Varied Driving Experience of All Times!

Take part in a relentless ride to move up the ranks of the 510s, a gang grown around Detroit's illegal street racing scene - making a rep for yourself on the underground-racing scene and ultimately taking down their activities all across the United States.

Maneuver through the bustling streets of New York City to lose the cops, cruise down sunny Miami Beach or trek through the breathtaking plateaus of Monument Valley. Each locale comes with its own set of surprises and driving challenges to master. On your journey you will encounter other players on the road - all potentially worthy companions to crew up with, or future rivals to compete against.
Never Drive Alone

Join a living, breathing world of car enthusiasts, where you always have someone next to you, ready to take on new challenges with or against you. Seamlessly jump in and out of each other's games at any time, joining forces to overcome the toughest challenges: take down a rival faction driver on Las Vegas Strip, escape the police patrols across downtown Chicago, or confront an opponent crew on Florida's beachfront highways. Make new encounters, cooperate with your friends, and beat their achievements when they're gone. Build your crew of four drivers and take them in a thrilling ride through the entire USA.
Live All the Adventures of Driving

The entire United States is your driving playground, covering thousands of square miles, from city to suburb, county to county, state to state, coast to summit. Discover what freedom truly means, without any barriers to restrict your car to the road, in a world of unprecedented scope and loaded with exciting challenges. Crush rival crews in illegal street races in Detroit, chase down that last Colorado collectible in the snowy mountain peaks of Aspen, beat everyone on the racing track or run after a target in the water drains of Los Angeles. This is driving at its most exciting, varied and open.
Prepare Your Car for the Next Job

A new generation of hardware requires new standards. Exclusively developed for the next generation of consoles, THE CREW offers a massive open world version of the USA, recreated with amazing graphics and level of details. A world in which any driving fantasy can be realized - street, dirt, cross-country, circuit. A world brimming with life, challenges and activities to keep you entertained for long. Continue the experience on iOS, Android tablets, and on the web. Keep track of your friends' performances to beat their scores when you're back in the game. Tinker with your ride and play it live to set new records.
Welcome to Next-Gen Driving

Earn new vehicles as you progress and customize them, according to your style and driving preferences. Do you have the required mastery for an endurance race, or the lightning-fast reflexes to tackle an epic downhill rally? Collect cosmetic and performance parts - stickers, liveries, rims, bumpers, skirts, wings, hoods, etc. Make your car unique and take it on any terrain - asphalt, snow, sand, dirt, grass, and more. Anywhere you go, there's always a friend to show it off to, and more people to beat.
Cars Change at Your Fingertips

Continue the experience on iOS, Android tablets, and on the web with The Crew companion game.

Tinker with your ride before playing it live, equip car parts, chat remotely, browse your friends' profiles, and send your crew on jobs on-the-go.
Missions
Go To

Go to. Sounds pretty simple, right? Think again. In these missions you've got a long way to go and a short time to get there. Your aim is to get from one point to another any way you can before time runs out - that means keeping your eyes peeled for shortcuts that suit your vehicle spec and taking the racing line wherever possible. And don't be afraid to cut off other drivers, just do whatever it takes to reach your destination in time. Oh, and sometimes you've got to get your vehicle there in pristine condition, so try not to hit anything on the way.

Collect

If you're a fan of collecting stuff then this is right up your alley. In Collect missions your aim is to pick up all the items scattered around the map as fast as your engine will allow, because if time runs out you're done. These items could be on-road, off-road, in parks, up hills, beside lakes - basically anywhere, so you'll need to have a close eye on your mini-map. Just keep your wits about you and ensure you take the optimum route to collect them all before the timer runs dry.

Get Away

There are people out to get you and now your only option is to floor it before half the local PD or gang descend on you like a ton of bricks. Your only goal in a getaway is just that - getaway from your pursuers without your vehicle being wrecked or time running out. Your pursuers will do all in their power to stop you - helicopters, roadblocks, off-road vehicles - you name it, so to lose them you're going to have to drive fast and drive smart. Go on-road, go off-road, cut corners, take down pursuers just do what it takes to put them in your rear view. When you're far enough away from them you'll start to lose infraction stars and when you've lost them all you're free and clear.

Follow

It's time to channel your inner detective. In Follow missions your aim is simple - follow one of your posse to the next hideout or tail a target until time runs out. Actually doing this isn't quite so straightforward, while your accomplice may go easy on you, other targets generally doesn't appreciate being followed and won't make it easy for you. They'll use every evasive maneuver they know and max out their speed in an effort to leave you in their dust. Falling behind is not an option, you drop too far back for too long and they're in the wind. To keep up you've got to anticipate their movements and take shortcuts where necessary.

Takedown

Your car is your weapon. There are many like it, but this one is yours. In Takedown missions you get to put that weapon to good use as you chase down and stop a bad dude or dudette. To stop the target you need to use your car like a battering ram to damage their vehicle enough before time runs out. If you're low on time or want to end things quickly you can always try to anticipate their route, head them off at the pass and T-bone them for maximum damage. Just make sure they don't get too far ahead because if you lose sight of them for too long then you lose sight of them for good.

Outrun

Don't worry, there's no actual running required in an outrun. These missions are all about you and your car versus the clock. You've got a destination to reach and not enough time to get there - the only way you can make it is to pass through checkpoints on the route and add some precious extra seconds to the clock. Checkpoints can be on-road, off-road, between houses, in a forest, up a mountain - anywhere, so keep your eyes open for the next one and try to take the most direct route you can find. Just watch out for trees and stuff.

Race

If you like fast cars, tire smoke and the roar of engines then races are for you. Your aim in Race missions is - what else? - to win. Races can take place on-road, off-road, in cities or even in the snow, but whatever the surface the best way to win is to floor the accelerator, take the racing line and beat down any other drivers foolish enough to come close. The number of opponents can vary from 1 to 7 but don't let that put you off, it just means there'll be more to see in your rear view mirror.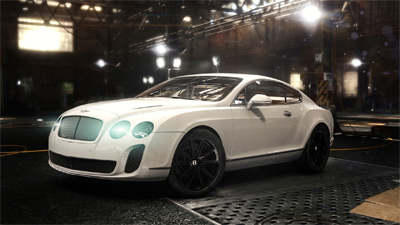 Bentley Continental Supersport 2010

If you're looking for something low-key and inconspicuous - then maybe this isn't for you. This classy supercar is a guaranteed head-turner. Beginning as an "under the radar" project to improve on the Continental GT, this all-wheel drive beauty boasts a 6.0-liter W12 engine that runs on both petrol and biofuel. So you can drive fast whilst staying green? Who knew.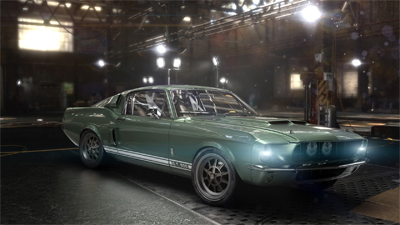 Shelby GT500 1967

Ever seen a classic car chase movie? Then chances are you're aware of this bad boy. The '67 GT500 is easily one of the world's coolest and most iconic muscle cars and can still tear up the streets alongside todays stable. Pop the hood and underneath you'll find a V8 engine capable of 128mph. Its name? The "Cobra Le Mans" - 'nuff said.
Mini Cooper S 2010

If you ain't heard of this you must be living in a cave - the Mini Cooper is as iconic as they come. Initially designed to be the company's first performance car, the 2010 S version kicks everything up a notch with a 1.6 liter twin-scroll turbocharger that'll guarantee a quick getaway. All together now - "You were only supposed to..."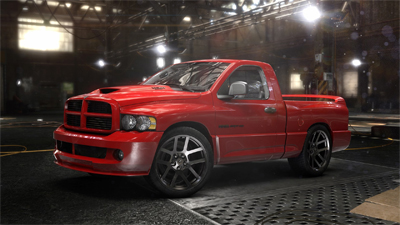 Dodge Ram SRT-10 2004

Ever heard of a pickup truck built purely for speed? Well now you have. This monster is as fast on road as it is off thanks to a mighty 8.3 liter V10 engine ripped straight from a Dodge Viper. In 2004 it even set the Guinness World Record for world's fastest production truck - you definitely do not want hillbillies chasing you in this pickup.
RUF 3400 K

Twenty-five years of RUF were celebrated with this 400bhp dream machine. Based on a Cayman chassis, the K stands for "kompressor," which is German speed freak speak for turbo! It takes the standard 3.4 flat six and kicks it up a notch! This is a rare head-turner that gets all the right attention from those in the know.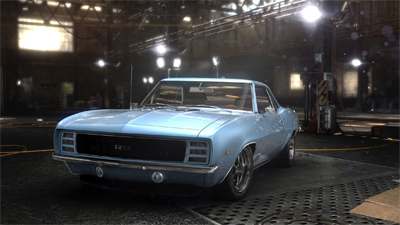 Chevrolet Camaro RS 1969

The distinctive black grill and hidden headlights make the RS (Rally Sport) styling package the classic look for any Camaro. This styling pack could be combined with the SS or Z28 performance options to make the ultimate all-American muscle car icon, frequently used as pace cars in its heyday! This is the last word in street cool.
Nissan Skyline GT-R (R34)

Skyline = tuner heaven! The R34 is a modern classic - its all-wheel drive chassis can more than handle the 280 bhp output of its in-line six, which was limited due to a gentleman's agreement between Japanese manufacturers. So tuners can really go to town on this baby with modified output of 800+ bhp not uncommon!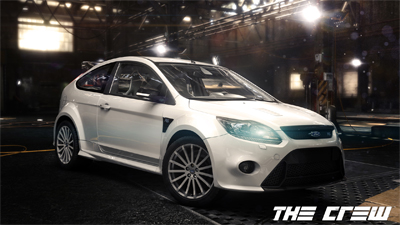 Ford focus RS 2010

5 cylinders and 305bhp through the front wheels? Don't ask me how, but it works! You have to give this Euro hot hatch all your attention, but with skill this 'family car' will humiliate prestige marques and leave rich kids crying as they hand over their pinkies! It comes in solid blue or lime green paint schemes too!
Gallery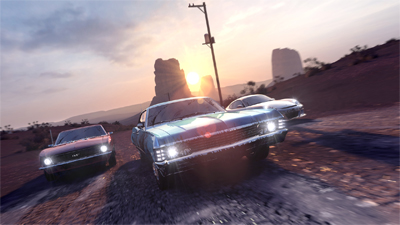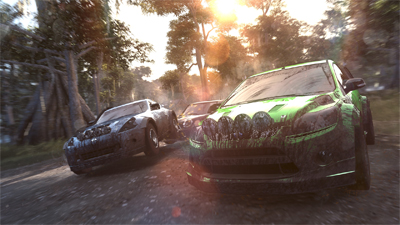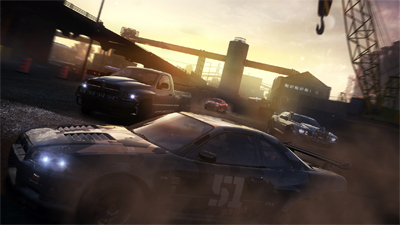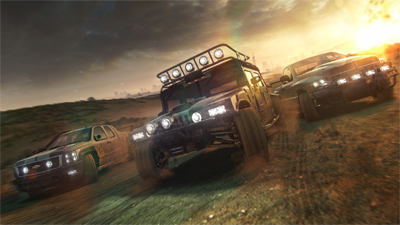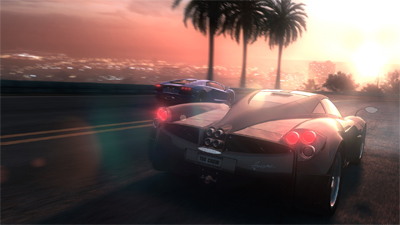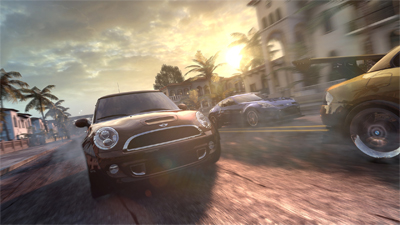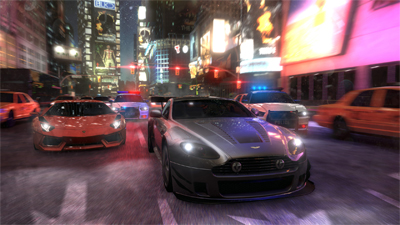 Warranty & Returns
Warranty, Returns, And Additional Information
Manufacturer Contact Info