Super Speed Transfer
Support UASP Transfer Protocol, USB 3.1 Gen 2 interface offers up to 10Gbps of transmission speed, twice as fast as the USB 3.1 Gen 1 interface, backward compatible with USB 1.1, 2.0, 3.0 or 3.1 Gen.1. (The USB cable and converter included support USB 3.0 5Gbps data transfer)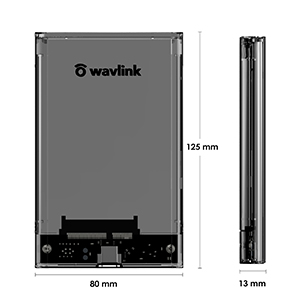 Portable Practical Design
With only 6g, the lightweight case makes it easy to store in in your bag or briefcase, great for business man on the go.
Unlike most of the enclosures, this hard drive enclosure is brown transparent, you can check which drive inside directly without opening. Size: 125(L) x 80(W) x 13(H)mm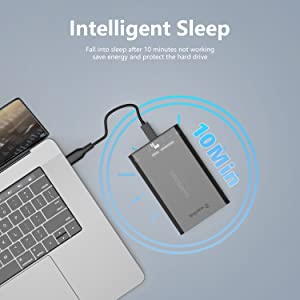 Wide Compatibility
1. Compatible with 2.5'' 5mm/ 7mm/9.5mm SATA I/II/III interface HDD and SSD.
2. Compatible with both USB-A and USB-C laptops.
3. Can be connected to equipment such as Router, TV, PC, PS4, XBox.
4. Support Windows 7 / 8 / 10 (32 bit and 64bit) Mac OSX, Linux.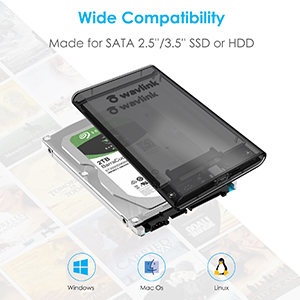 Intelligent 10min Sleep
After 10 min of standstill, the hard drive enclosure will automatically into sleep mode to save more power and energy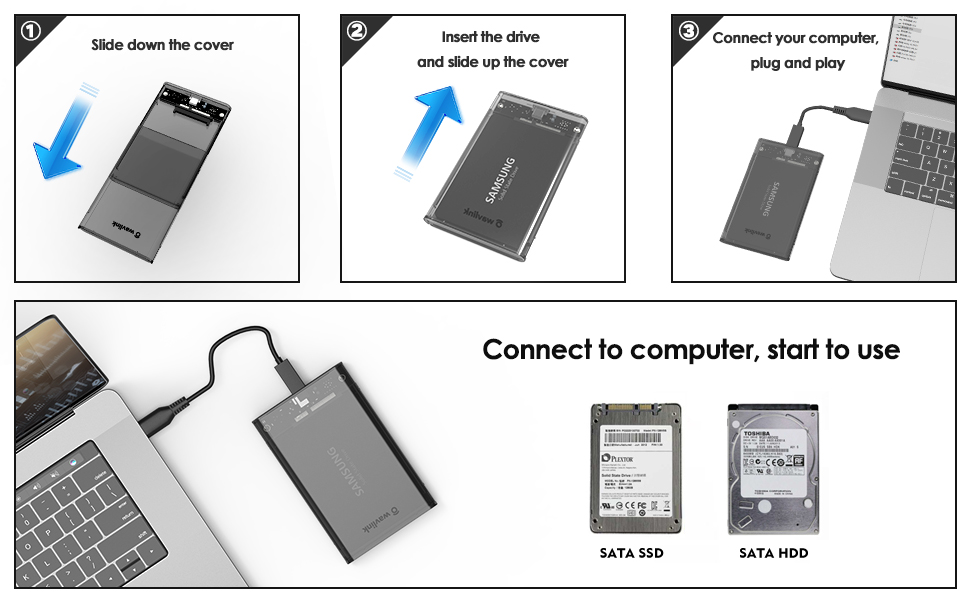 Easy to Use
Plug and play design, you don't need to install any driver/firmware/app before using.
Easily inserting or removing your SSD/HDD by sliding the cover.
Hot-swapping supported, more safe and reliable in using.
Note:

1. This product do not support 3.5" hard drives.
2. New HDD Drive must be manually mounted or formatted for first time use.
3. The Enclosure is designed for using USB-C to USB-C extension cable superspeed cable.
4. As the contained cable is designed to achieve optimal performance with the Enclosure, please do not use it with other devices.
5. 12.5 mm hard drives might be incompatible with the Enclosure.