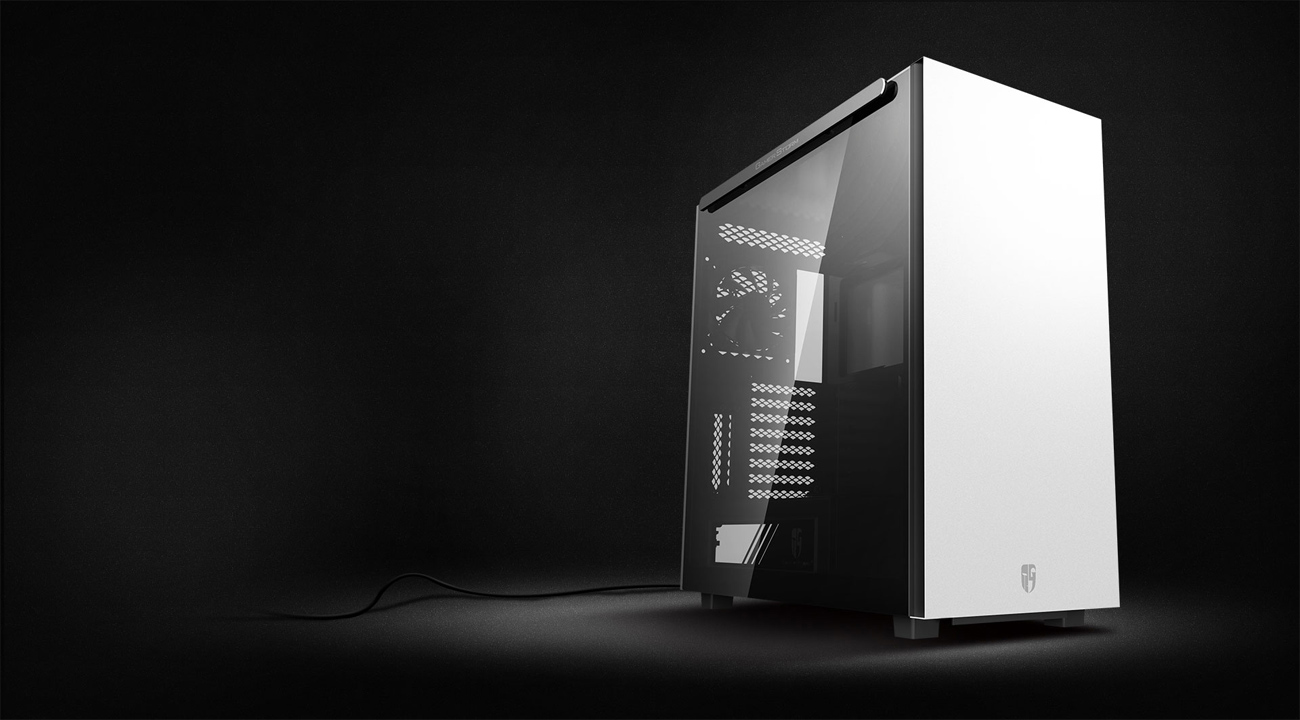 MACUBE 550 WH
MODERN & CONCISE
MACUBE 550 WH is designed to present a modern and concise look. Novel functional designs like hidden air inlets and a magnetic glass panel help eliminate the unnecessary and keeps everything simple.
UNCONVENTIONAL SIDE PANELS
With its diamond-machined edge, the anodized aluminum bar is fixed across the tempered glass panel to elevate aesthetic value and provide convenience.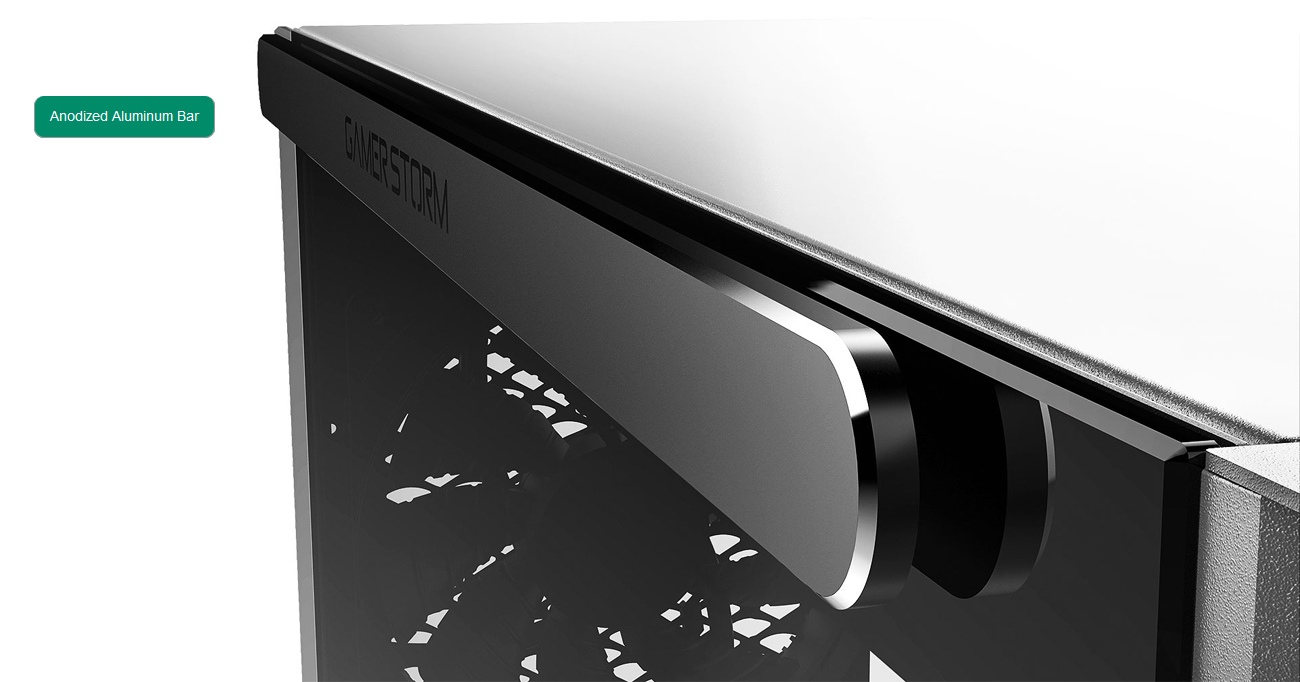 Left side panel is made of gray transparent tempered glass, mounted by permanent magnetic material that provides up to 24.5N of attraction force (approximately the gravity of 2.5kg).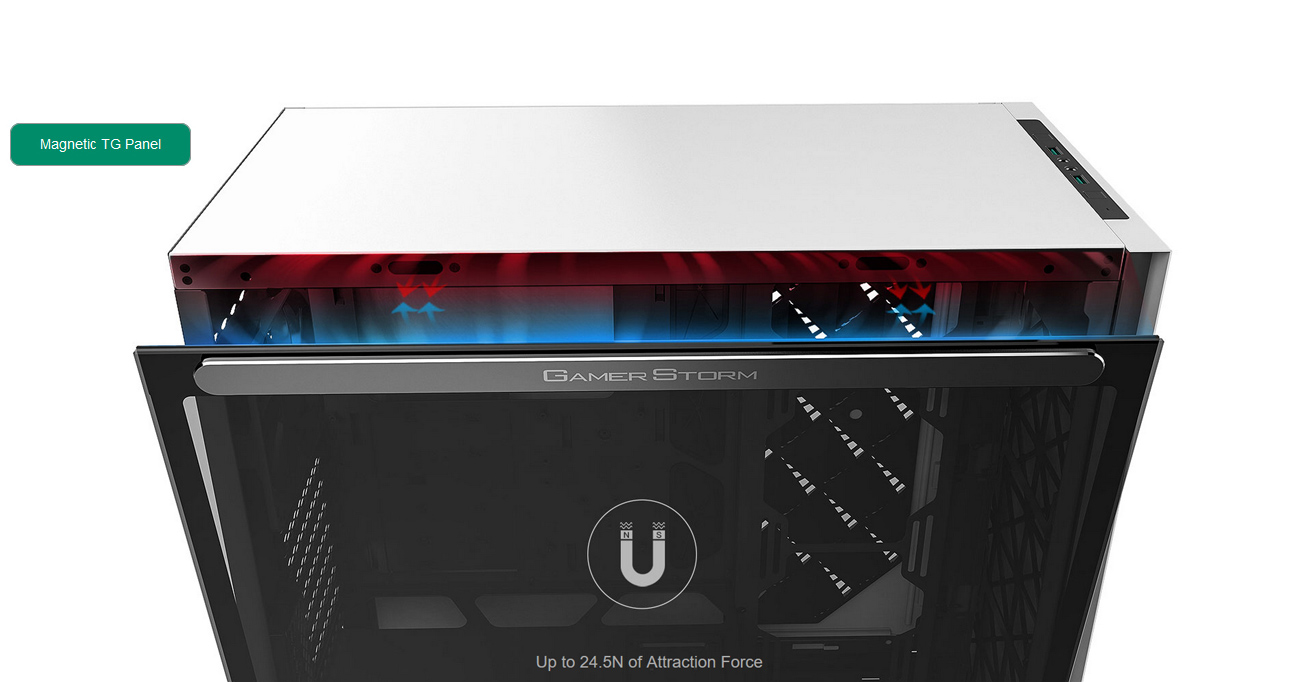 A unique ventilation hole array is integrated in the right side panel. The dragon-scale design adds the lingering charm of mysticism.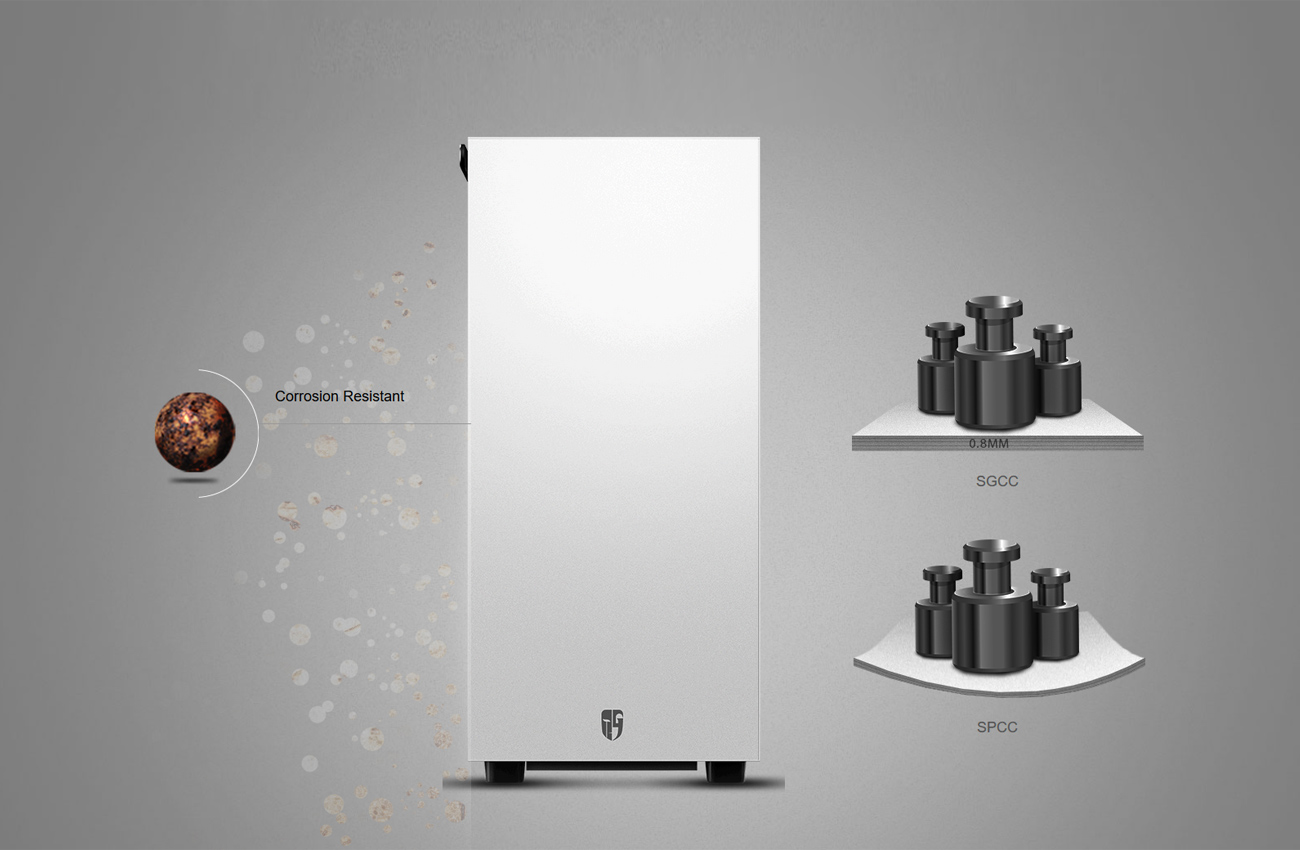 DEFORMATION & CORROSION RESISTANT
The whole structure of MACUBE 550 is built with 0.8mm SGCC (hot dip galvanized steel) material. Compared to the commonly used SPCC (Steel Plate Cold Rolled), SGCC is more sturdy, tenacious and corrosion resistant.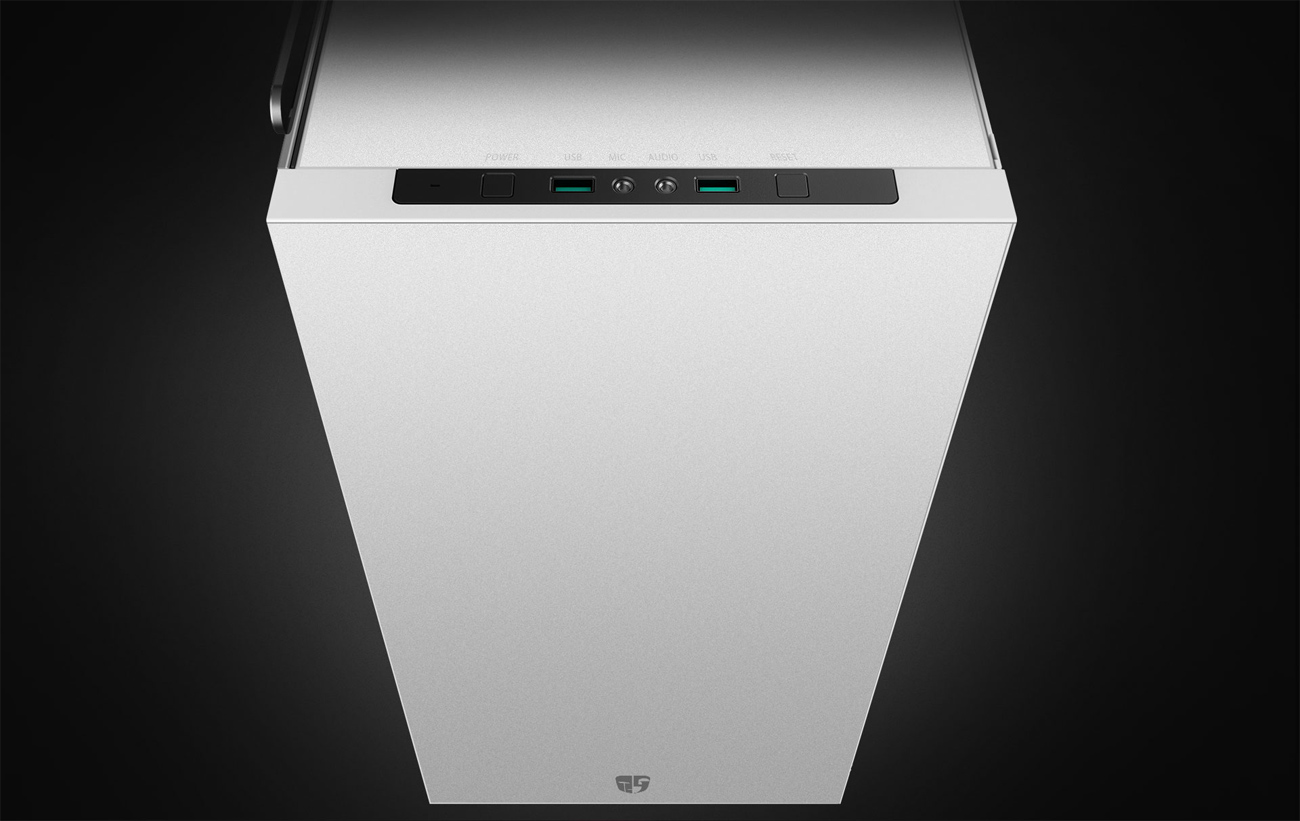 PREMIUM TEXTURE
All metal plates in the case are covered by matte coating through an electrostatic spraying process. In addition, Gamerstorm logos are concealed on the front panel and the hand bar. The combination of these two features bestow this case with a physical and metaphysical premium feeling.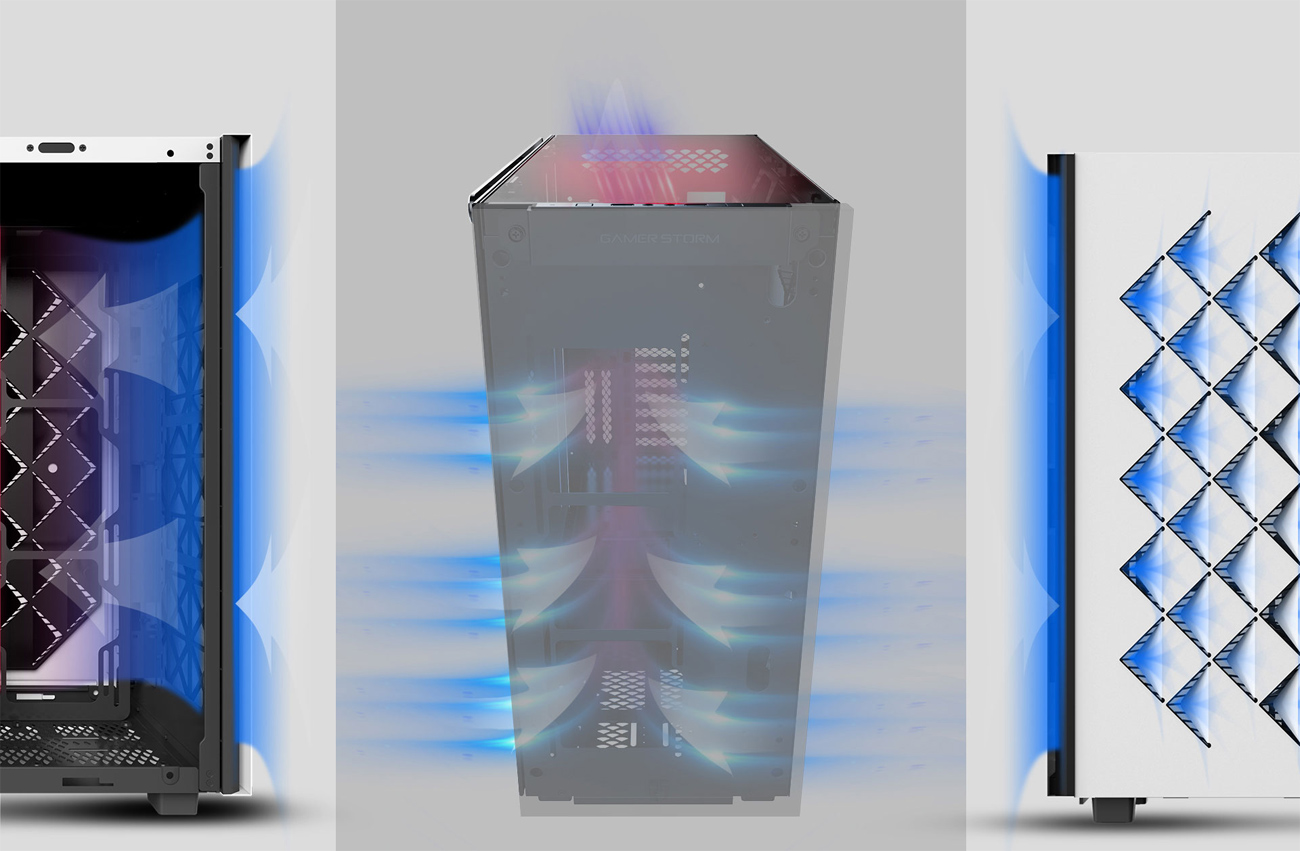 FLEXIBLE AIR PATH
Dual air intake channels are hidden on both sides of the front panel. With the 6mm wide, low damping design, the intake channels provide abundant airflow for your system to breath.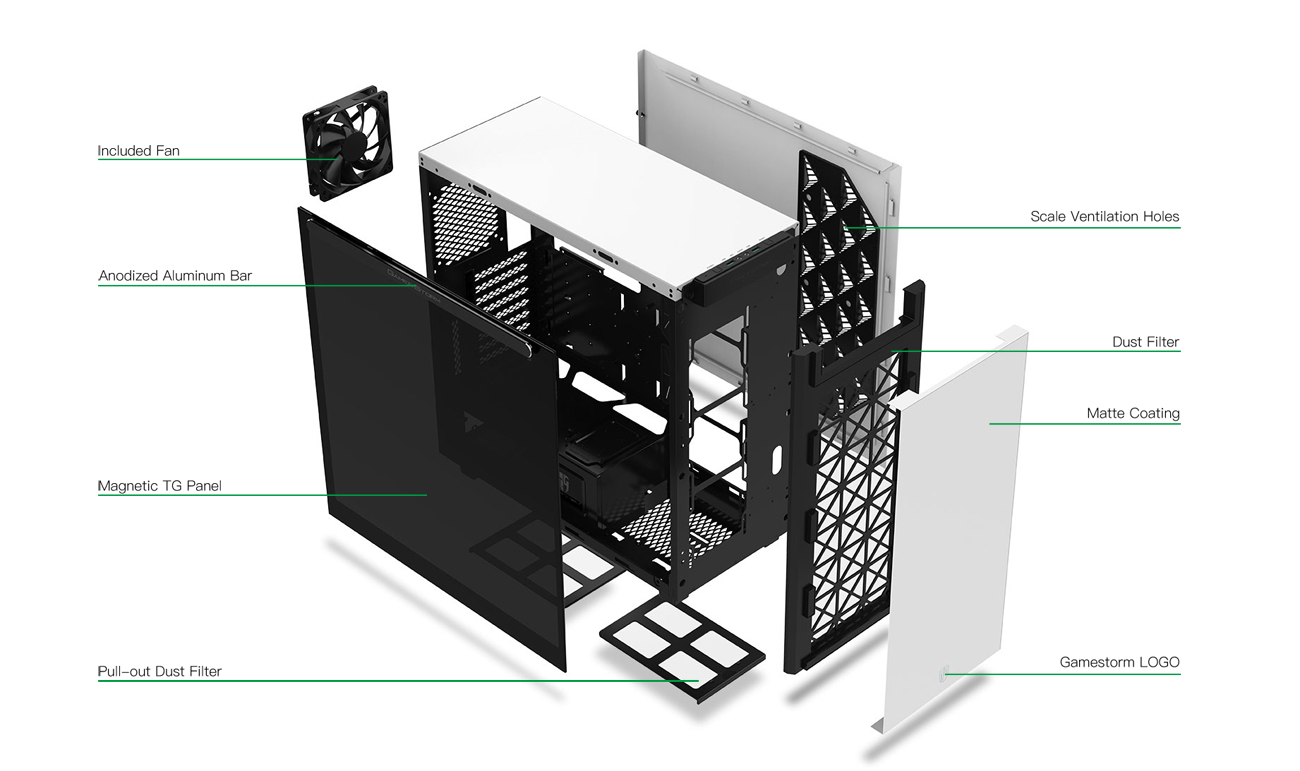 CASE DIMENSIONS
526mmx241mmx520mm(LxWXH)
FAN SUPPORT & RADIATOR SUPPORT
When serving as an exhaust (for liquid cooler), the scale array provides the shortest and most efficient air path.
When serving as an intake, the scale array, together with the front intake can strengthen air pressure and speed, thereby significantly enhancing the cooling performance.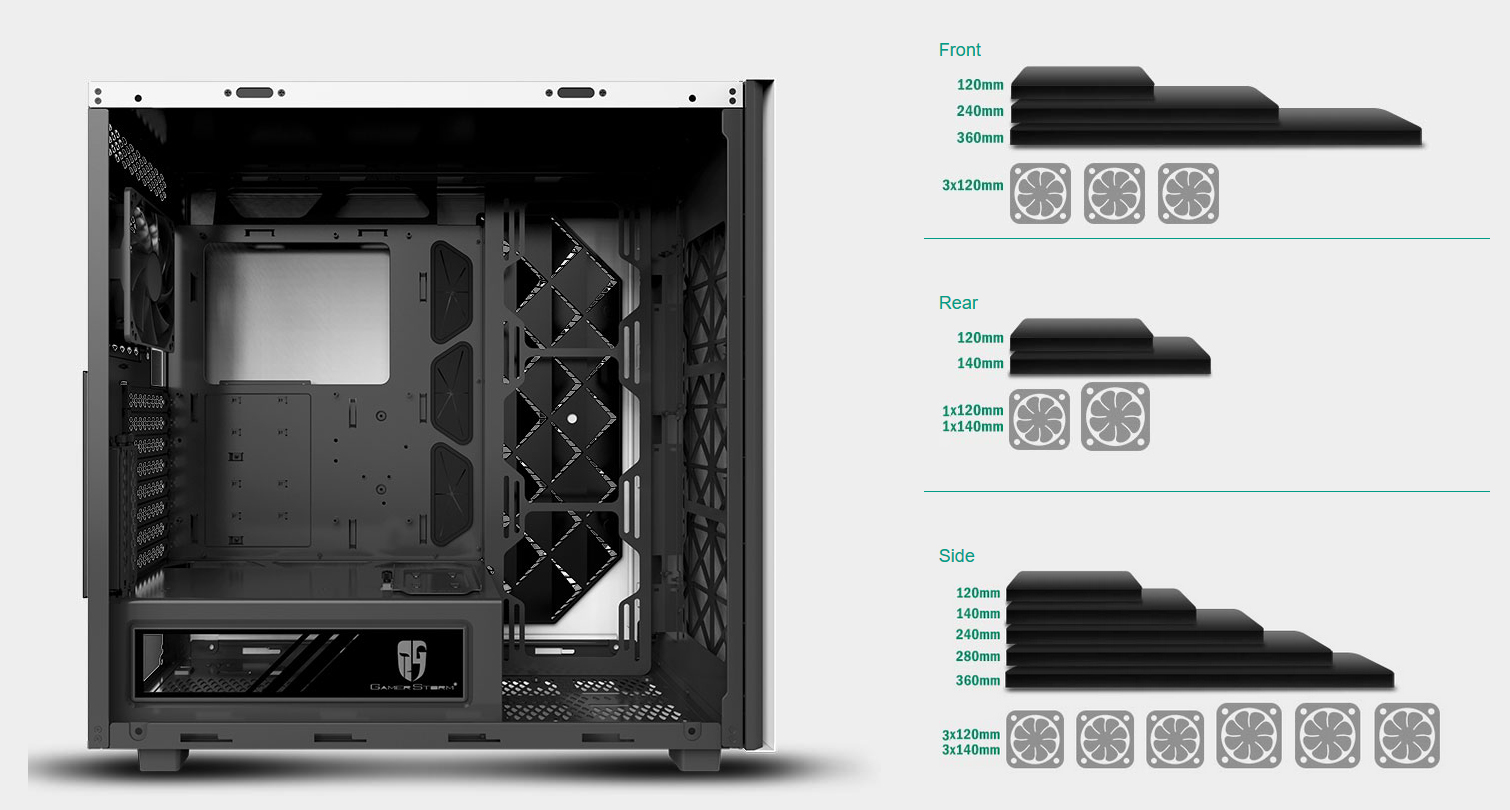 MOTHERBOARD
Mini-ITX / Mico-ATX / ATX / Standard E-ATX (305mmx276mm Maxx)
GPU Length: 310mm Horizontal, 420mm Vertical
OTHER HIGHLIGHTS
Supports GPU vertical installation (accessory sold separately).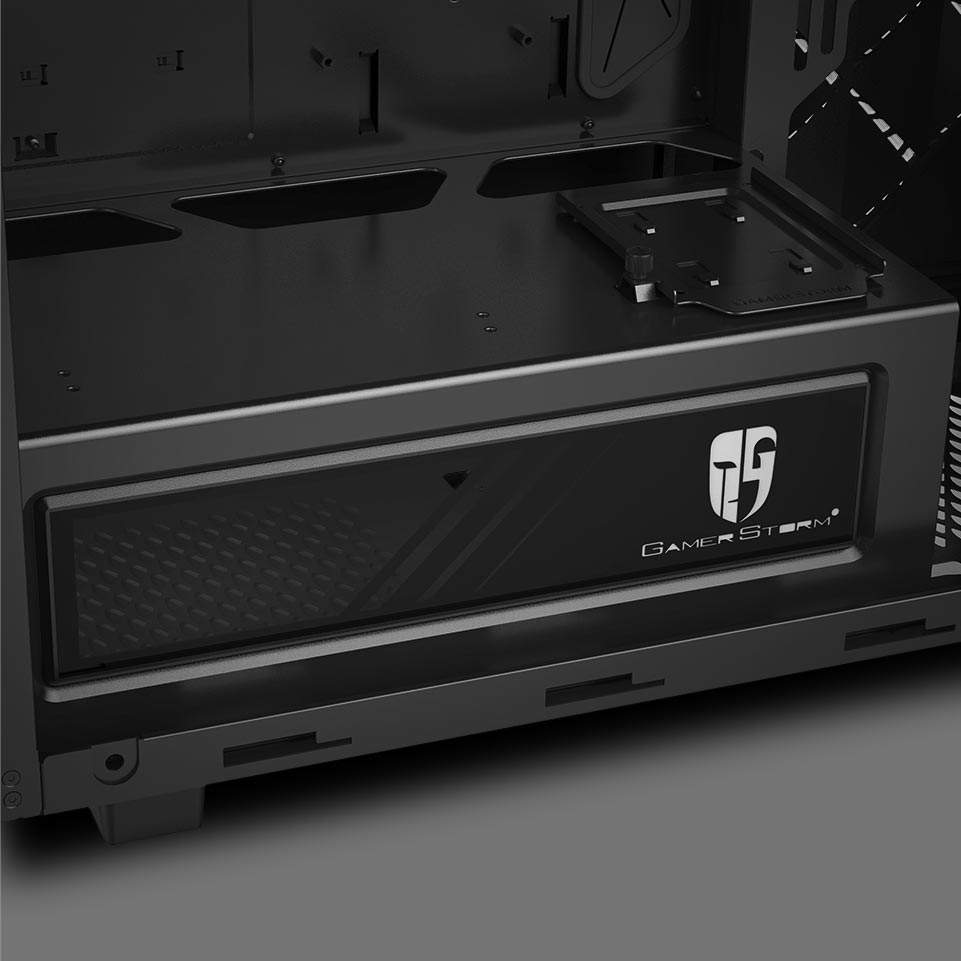 Glass side panel of PSU shroud is ready to present your fancy power supply.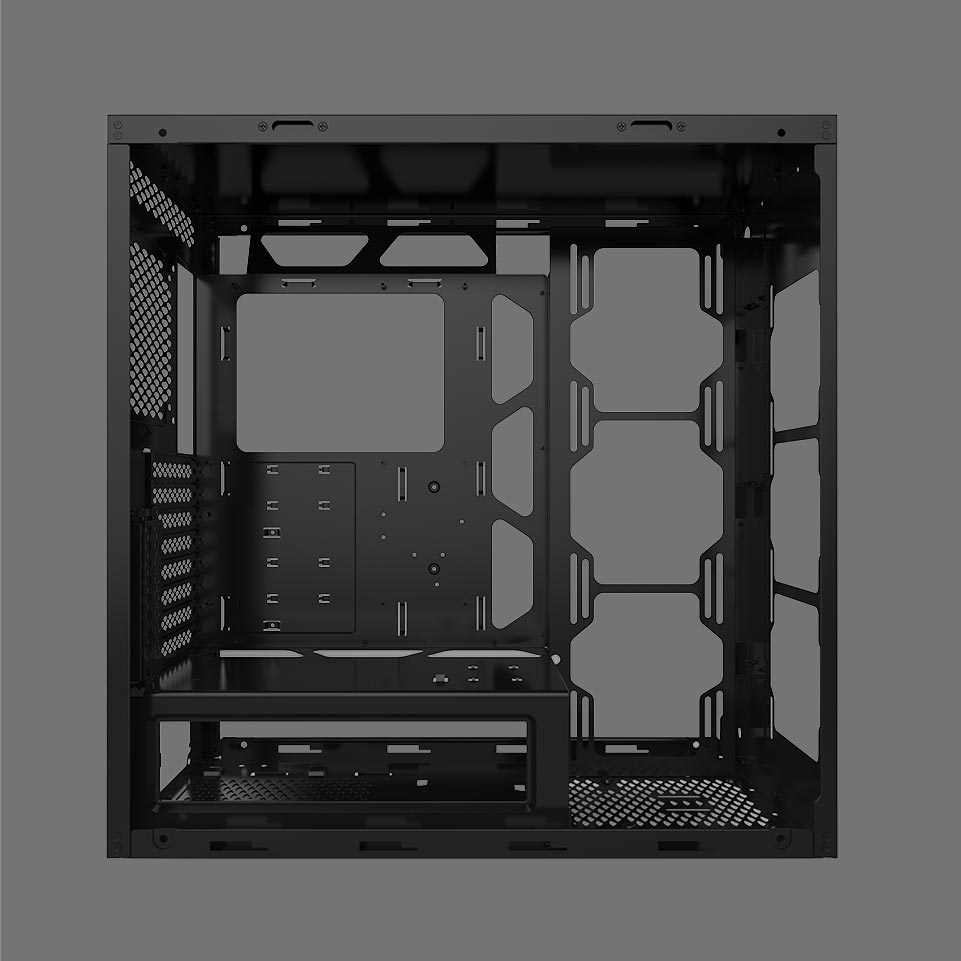 25mm cable management room makes life easier.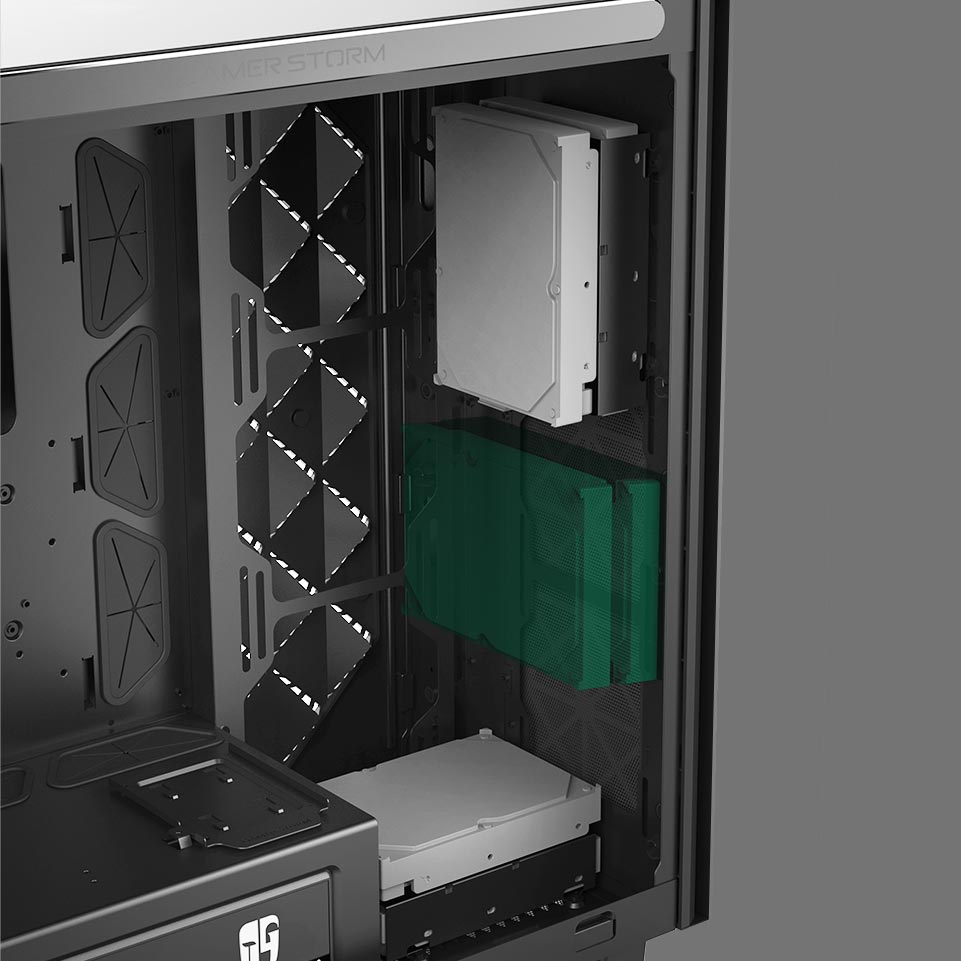 2x HDD holders are included, each of which can hold 2x 3.5-inch hard drives. The holders can be installed on all 120mm fan slots within the case.
Dust filters attached at the front and bottom of the case. The 2 bottom filters are easy to pull out and wash.
A 120mm black fan is included at the rear of the case.