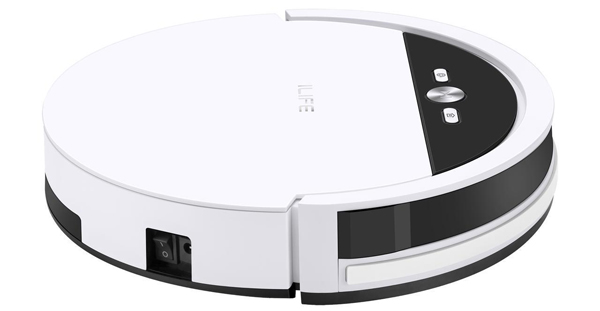 ILIFE V4
A powerful, easy-to-use robotic vacuum Cleaner
A great household helper for any modern home, the robotic vacuum cleaner frees you from repetitive everyday cleaning jobs. It features powerful suction, and comes equipped with an array of sensors to avoid bumping or dropping off stairs. The slim design allows it to reach dirt under sofa, bed and other furniture. Low-noise operation will give you a quiet room. The ILIFE V4 handles the boring house cleaning for you, so you can spend more time with your family, or on what matters to you most.
3 inch sleek slim design allows V4 to clean more hard to reach place.
10 sets of smart sensors built in, avoids V4 bumping around or dropping off stairs.
15mm obstacle-climb degrees, provides a Multi-floor Surface Cleaning.
2600mah battery, delivers a 100 minutes around constant cleaning.
4 cleaning modes for choosing, easy operation on remote control or just touch "clean" on V4.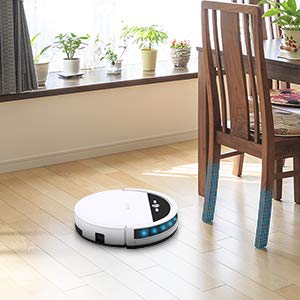 Obstacle Detection
There are 10 groups of sensors equipped. They can detect foreign objects in its path, then slow down to avoid hitting furniture straightly and strongly.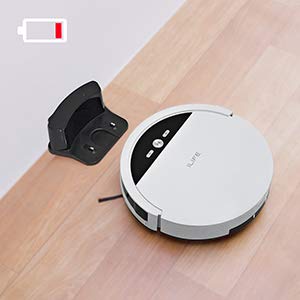 Automatic Charging
Without any help, V4 automatically returns to its charging dock for charging. For multi-room, we recommend setting at least two charge docks in the house.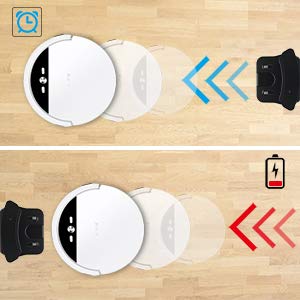 Presetting a Cleaning Plan
Keep up with every day mess, no dirty floor again. Make a schedule for V4, it will clean home automatically every day, at a specific time, even if nobody is at home.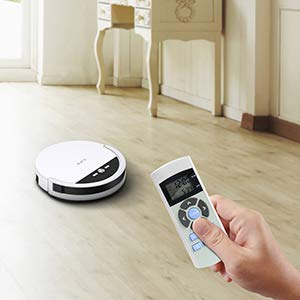 Easy Operation
Just press CLEAN button on the robot or remote control, your robot starts to work. Easily choose moving directions and different working modes with remote control.