Are you an E-Blast Insider?

Shop without retyping payment details. Secure shopping made faster.
Check out with PayPal.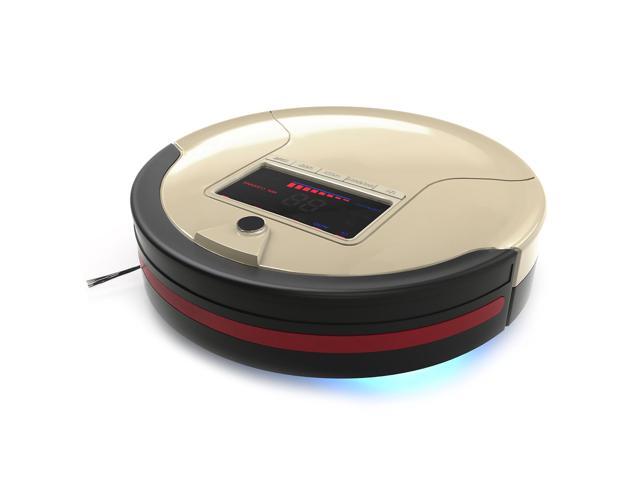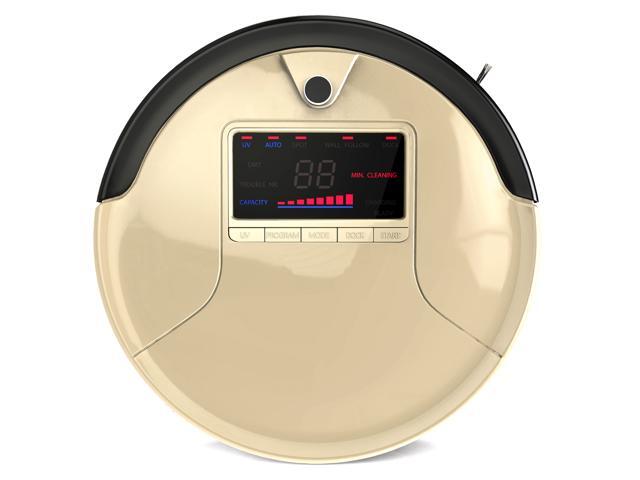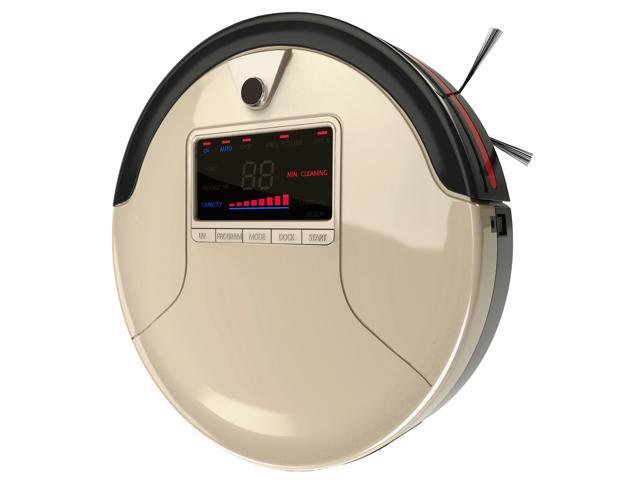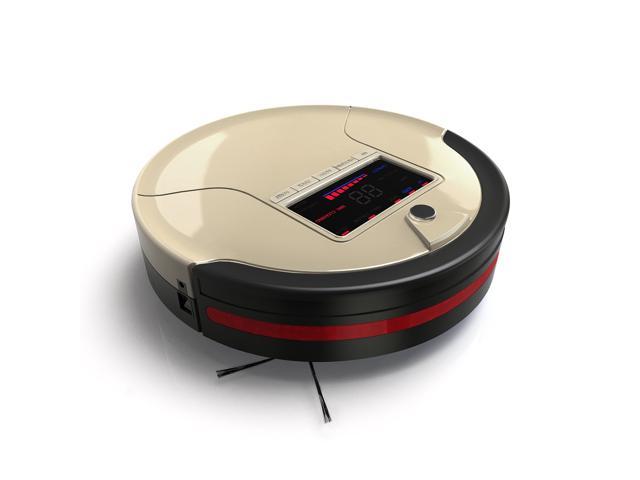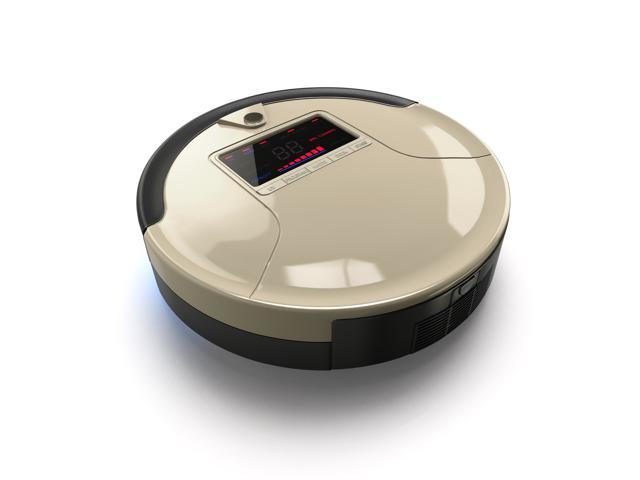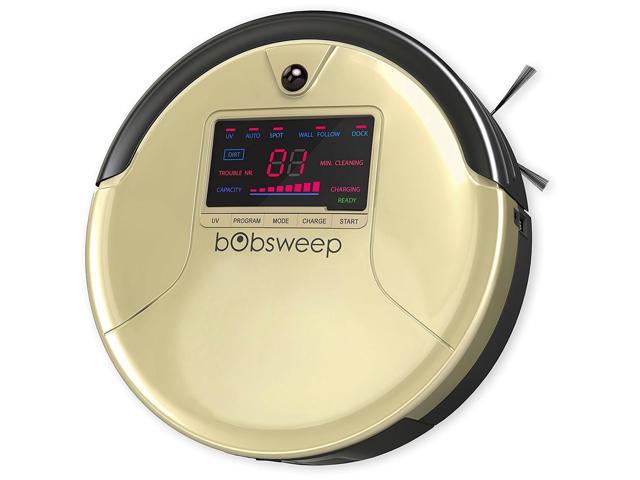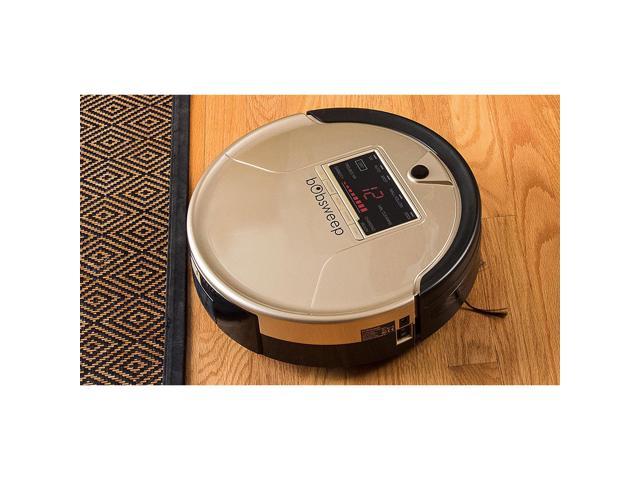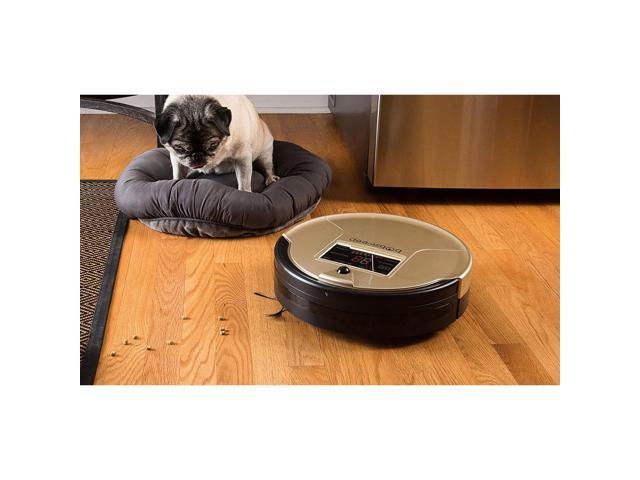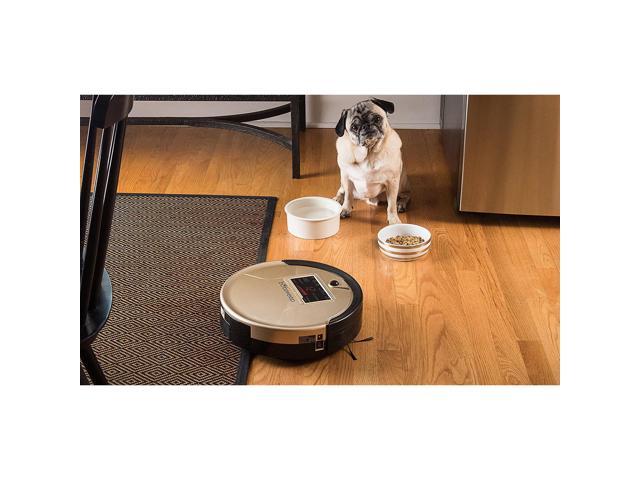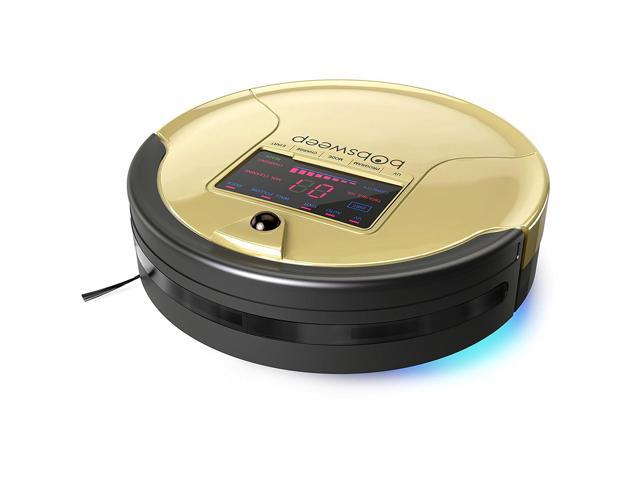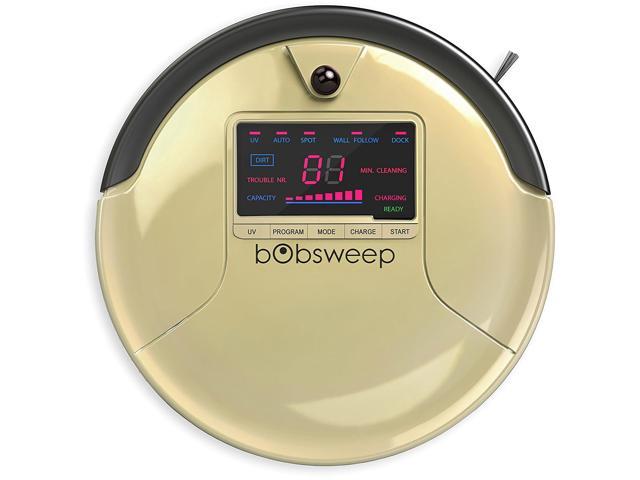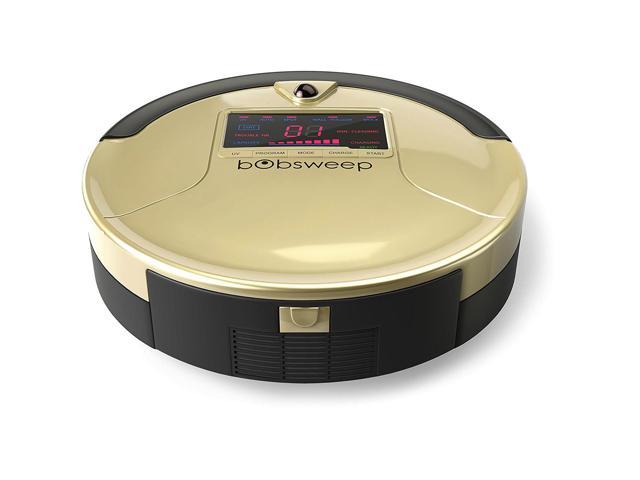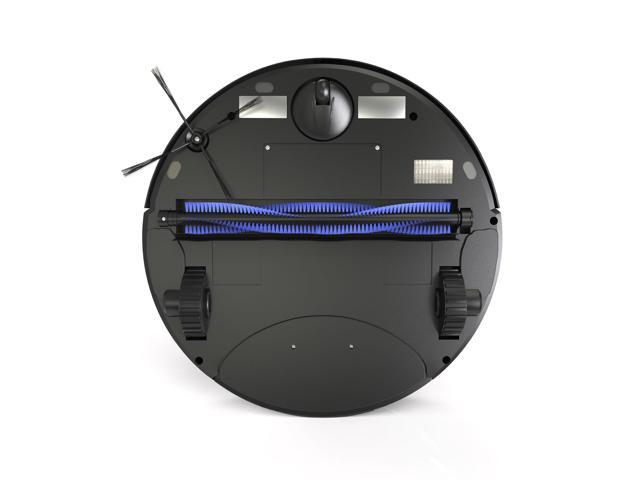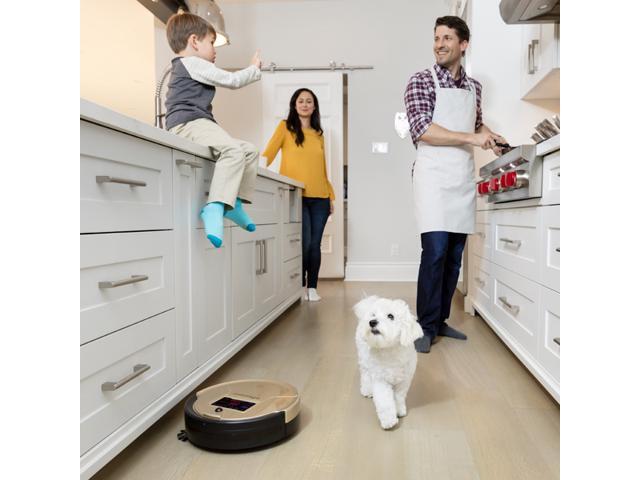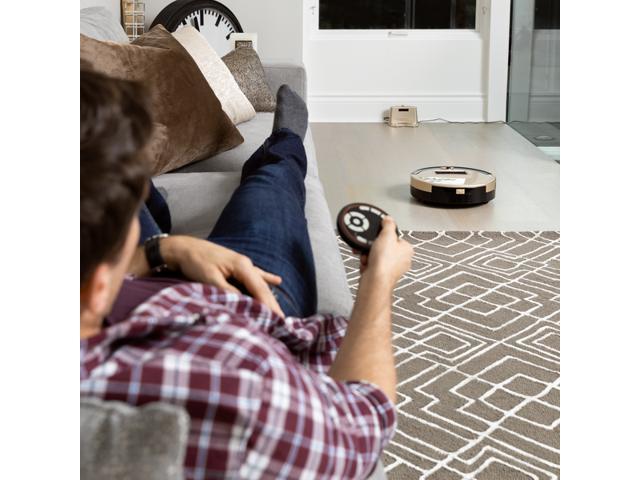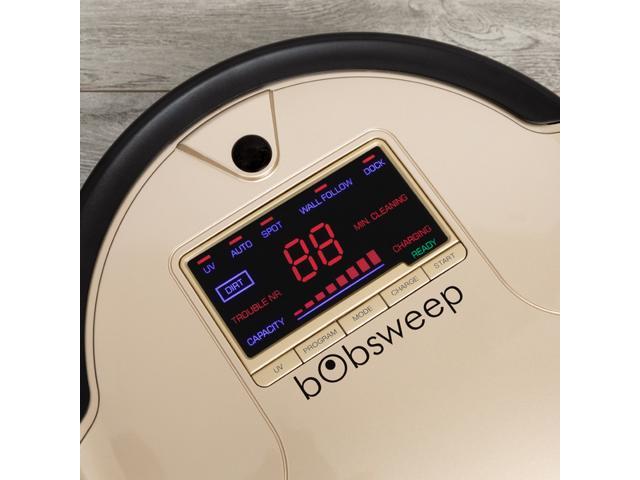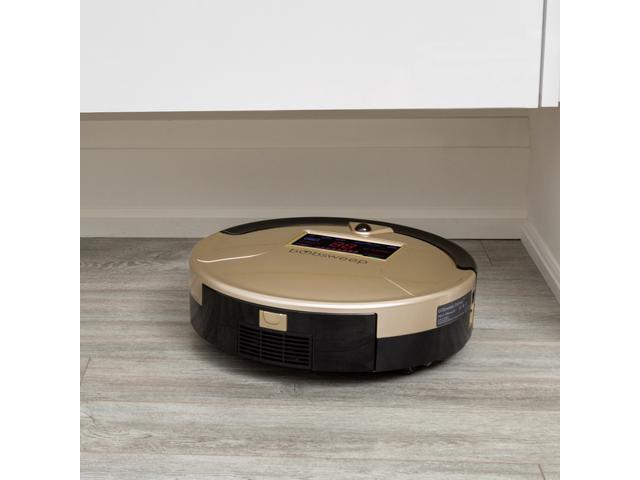 bObsweep PetHair Robotic Vacuum Cleaner and Mop, Champagne
In stock.
Ships from United States.
Most customers receive within 5-9 days.
Designed for homes with pets
Simultaneously vacuums, sweeps, and mops floors
1 liter dustbin is the largest in the industry
UV light and HEPA filter
Programmable cleaning schedule
Self-charging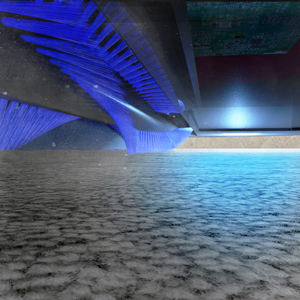 Bob lifts and traps hair like a charm!
For pet owners, spring is the season of flowers, sunshine, and shedding. The fur matted on your hands post petting is an indicator of the warming weather. You can only imagine the blanket of fur that lies below your feet. An array of hopeless devices are in the market to address this persistent problem: vacuum attachments, magical brushes, gloves, hair magnets, hair eraser, carpet sweeper, floor sweeper, mop... the list goes on.
Never fear, bObsweep is vigilant. Not only is he best equipped to tackle fur, cat hair and dog hair, he stays ahead of the problem by patrolling all types of floor surfaces. bObsweep PetHair is the one-stop solution to keep your pet's hair off the floors. Bob's automatic floor sweeping will suck and sweep away your pet's hair leaving your floors hair-free. Kiss your lint roller good bye! With Bob by your side, you won't think twice about placing your baby on the floor to crawl or sprawling on the living room floor for a movie.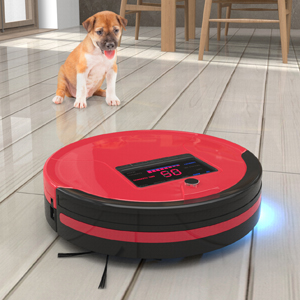 Bob has a good relationship with pets
Switching on a traditional vacuum cleaner provokes neurotic behaviors from our pets including voracious barking and panicked hiding. Bob, on the other hand, has better social skills mainly because he is not noisy. Moreover, Bobs' functions are familiar to an animal: he moves, he hunts and he sleeps. Instead of cowering in fear, dogs and cats will chase Bob like a new playmate. You can take comfort knowing that Bob can multitask by entertaining your pets while quietly cleaning your floors.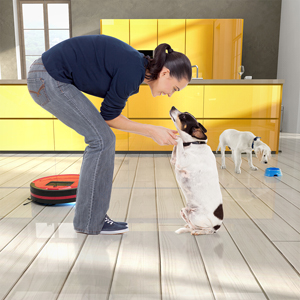 Rest Assured, Bob is Free of Hazardous Material
The bad news is that many electrical appliances you have at home contain hazardous substances like lead and mercury. The good news is that Bob is 100% free of any substance that can be harmful to you.
The RoHS certification is to assure you that Bob is free of lead, mercury, cadmium, hexavalent chromium, polybrominated biphenyls and polybrominated diphenyl ethers. RoHS directive has been adopted by the European Union since early 2000s; but since it is not enforced by law in most places in North America, manufacturers keep using material that's considered dangerous to humans and animals in their products to cut down their costs.
We believe that before anything else, Bob is a member of your family. In designing bObsweep PetHair our vision has been to give your intelligent floor cleaner a 'soul': not just a robotic vacuum cleaner but an interactive cleaning companion. Unlike a soulless home appliance that sits across the kitchen for years and no one really interacts with, Bob moves around your home and runs along with your walls, furniture, your pets, and yourselves... it's therefore really important that he is free of harmful substances.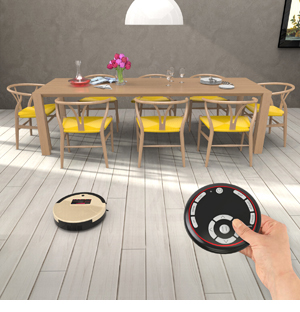 New remote to guide Bob
The bObsweep PetHair robotic vacuum cleaner is a loyal friend who takes the tough cleaning work off your shoulders. With Bob, you can sit back, relax, and watch the dirt disappear from your floors without the heavy lifting or painful back-bending associated with a non-automatic vacuum cleaner. Bob is an autonomous, intelligent floor cleaner that operates smoothly on many surfaces, and alternates between multiple cleaning functions to address different spills or messes on the floor. bObsweep can handle cleaning most things on his own, but you can also control him using his newly designed, slightly larger, and more functional remote.
bObsweep PetHair switches automatically between several cleaning modes when he is left on any of the auto-clean modes, but you can also direct Bob to clean specific areas or to perform the cleaning function of your choice using his remote. The arrow buttons found in the lower area of the remote can be used to tell Bob where to go, and the pause button tells Bob to stop. Around the edge of the remote are the buttons UV, WALL/CORNER, AUTO, SPOT, CHARGE, SPEED, and a small red power button in the centre to put Bob on standby (please note this does not turn bObsweep off completely). The UV button is to turn Bob's disinfecting UV light on and off. The Wall/Corner button sets Bob to clean alongside the perimeter of the room. The Auto button will set Bob to clean automatically until his battery falls below 15 percent which is when bObsweep starts looking for his docking station. The Spot button tells Bob to start driving in a circle to clean a smaller, dirtier area (this mode is excellent when dealing with a spill). The Charge button will put Bob into docking mode and the Speed button will switch bObsweep's speed from low to medium then to high.
bObsweep PetHair now comes with a round remote that lets you guide your bObsweep through a room or tell Bob to perform different cleaning operations. The remote is designed similarly to the bObsweep itself, for both style and function. The new remote is larger – and cuter! – than the previous rectangular one, so the buttons are more easily visible. Its circular shape is designed for a more comfortable grip, and allows you to have the cleaning power of Bob in the palm of your hand!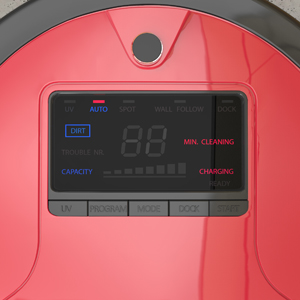 User-Friendly Interface
When using high-tech devices like bObsweep, a user-friendly interface that facilitates the communication is invaluable. Unlike most robot vacuum cleaners that don't allow you to see what is going on in their head, bObsweep likes to talk and keep you informed. You can see how many minutes Bob has been working, or sitting to charge; you can also test all of Bob's internal parts and sensors using Bob's self checkup program and monitor every sensor's response on the screen. The digital screen is even more advanced in the new generation of bObsweep. PetHair's LCD is about 150cm2 large, more than double the size of the old screen, making it easier to read and friendlier than the previous circular display.
Like the old bObsweep screen, the new display shows the mode –Auto or Spot– bObsweep PetHair is set to clean, with a number beside it corresponding to the way you want Bob to clean. Auto 1 on the screen means Bobsweep will vacuum and sweep until his battery falls below 15 per cent which is when he will enter docking mode; Auto 2 sets Bob to clean for 30 minutes then stop; and Auto 3 tells Bob to clean for a short span of 15 minutes before stopping. On the other hand, Spot 1 will tell Bob to clean in a spiral motion that gradually gets larger and then smaller until Bob returns to the centre and stops; Spot 2 tells bOb to clean in an expanding rectangular shape; and Spot 3 will set Bob to clean along the perimeter of a space. Most robotic vacuum cleaners do not have anything close to the elaborate cleaning modes that bobsweep allows you to set him for.
The screen also displays bObsweep's battery life as a set of 8 bars, along with a counter which tells you how long Bob has been working in the room. In addition, you can monitor the UV light, dirt-detecting sensor, and alarm code on the screen. All in all, with his enhanced screen, bObsweep PetHair is like a talking robot at your service!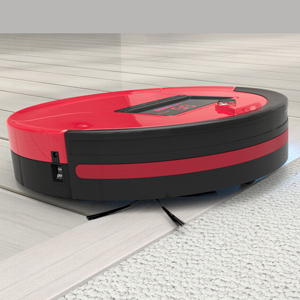 Transitioning between floors
bObsweep PetHair is an amazing worker on many floor types; from hardwood and laminate flooring to tiles and carpets you can rely on Bob's cleaning skills. Bob may have to transition from hardwood to carpet or tile multiple times in a cleaning cycle; that is why bObsweep PetHair's new front wheel is designed to help Bob do a good job of transitioning while switching between different floor types. This means bObsweep can cruise from the kitchen tiles to the hardwood in the hallway, and then move on to the carpet in the bedroom.
The new front wheel also supports a smoother transition onto low pile carpets and rugs. Besides, it allows Bob to do a better job of driving over small ledges that are commonly found between rooms; bObsweep PetHair can drive over ledges that are up to 1.5 centimetres in height, so he can prance freely from room to room and clean large or small areas autonomously. Just sit back and relax while Bob explores your home, knowing that you don't have to break your back lifting and dragging a heavy vacuum cleaner around the house when you are a bObsweep owner!
Plus, Bob is a great multitasker! bObsweep PetHair is designed to automatically adjust for the floor type that is being cleaned. Unless the floor is uneven or unsteady, or you have a shaggy rug, you can leave Bob on his own to clean areas that have a variety of floor types and do something else to get some multitasking done for yourself too!
Warranty & Returns
Warranty, Returns, And Additional Information
Return Policies
Return for refund within: 30 days
Return for replacement within: 30 days
This item is covered by NETCNA Return Policy
Manufacturer Contact Info
LOADING...