Intended for the home office, this dedicated print server allows you to hook up one USB 1.1/2.0 printer and operate at 10/100 Mbps on your network. It even allows you to print across the Internet! As the manufacturer points out, why put up with a fax when you can get the original?
Versatile, this server works with multiple operating systems and with multiple network protocols. Because it is dedicated to just one printer, it has a very small "footprint", always a plus in any office.
So, if you only have one printer and more than one computer, don't buy more printers, share the printer on your net and save money and space.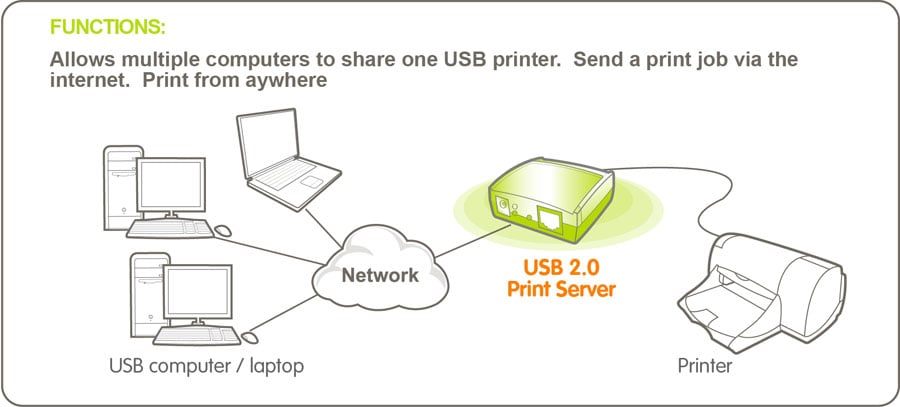 USB 2.0 Port With the IOGEAR GPSU21's USB 2.0 port, share a USB multi-Functional printer with everyone on your network and enjoy fast data transfer speeds.
Built-in Web Management With the built-in web management feature, configure, monitor and reset the print server via a web browser.