Hand Tools & Accessories Featured Items
See All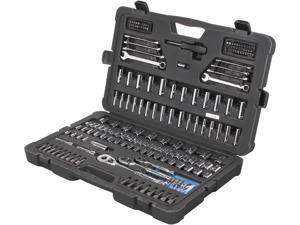 201 Piece Mechanics Tool Set
Brand: Stanley
Type: Tool Set
Item Count: 201 Piece INCLUDES (10), 1/4" Drive Sockets - 6 pt SAE13, 1/4" Drive Sockets – 6 pt mm (10), 1/4" Drive Deep Sockets - 6 pt SAE (11), 1/4" Drive Deep Sockets - 6pt mm (9), 3/8" Drive Sockets - 6 pt SAE (5), 3/8" Drive Deep Sockets - 6 pt SAE (3), 3/8" Drive Deep Sockets - 6 pt mm (6), 1/2" Drive Sockets - 6 pt SAE (8), 1/2" Drive Sockets - 6 pt mm (1), 3/8" Drive Spark Plug Socket - 6 pt SAE (1), 1/4" Drive Pear Head Ratchet-Quick Release (1), 3/8" Drive Pear Head Ratchet-Quick Release (1), 1/2" Drive Pear Head Ratchet-Quick Release (1), 1/4" Drive F X 3/8"M Adapter (1), 3/8" Drive F X 1/4"M Adapter (1), 3/8" Drive F X 1/4"M Adapter (4), Combination SAE Wrenches (4), Combination mm Wrenches (28), Hex Keys (12), Nut Bits (55) Bits Blow Molded Carry Case
Selling Unit: Set
Model #: STMT71654
Return Policy: View Return Policy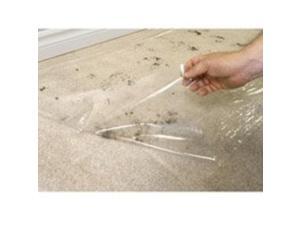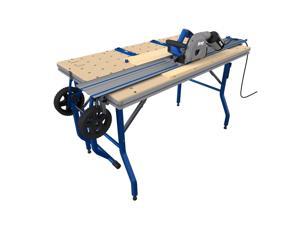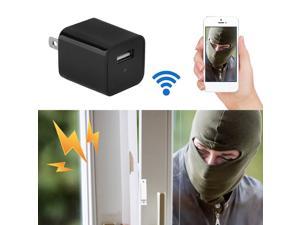 8GB HD 1080P Mini Portable AC Adapter Plug Charger Home Office Undercover Camera DVR US Plug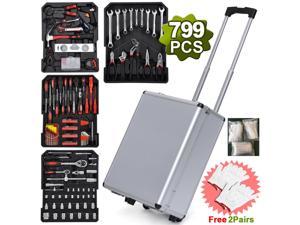 Karlhome 799pcs Household Tool Set with Aluminum Trolley Case, Auto Repair Tool Kit Toolbox, Silver
Brand: Karlhome
Type: General Hand Tool Kits
Handle Color: Black
Finish: Silver
Model #: 23004160
Item #: 9SIAR77BZD0775
Return Policy: View Return Policy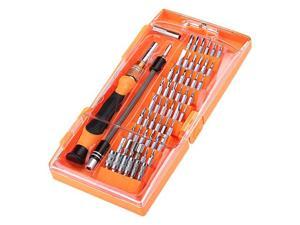 CORN 58 in 1 with 54 Bit Magnetic Driver Kit, Precision Screwdriver Set Cell Phone, Tablet, PC, MacBook, Electronics Repair Tool Kit
Limited time offer, ends 07/29
Type: Multi-Bit Screwdrivers
Model #: DZ-Tools-001
Item #: 9SIA4RE5UF6471
Return Policy: View Return Policy
 
$20.99 

–

Sale Ends in 3 Days (Thu) -
Free Shipping
$36.75

 
$27.43 

–

Save:

25%

Free Shipping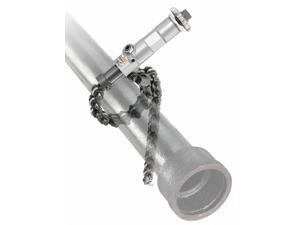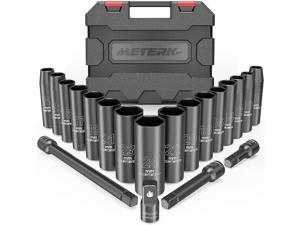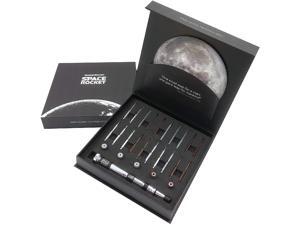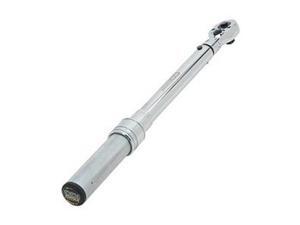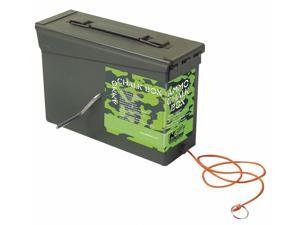 Hand tools and accessories come in compact sizes for easy portability and storage. An electric measuring tool with an LCD screen enables accurate reading. With its interlocking design and round point blade, a retracting knife reduces the likelihood of accidents. A fastener comes with different head designs for universal application. Find cutters, vices, pliers and other tools to complete any project.
Do More With the Right Tool
Electric hand tools and accessories with LCD screens are easy to monitor, as they display battery status for uninterrupted work time. Some electric hand tools automatically shut down after minutes of non-use to conserve power. A portable hand drill comes with a curved handle, providing the grip needed when working. Use dedicated chargers with your power tools to keep them ready to go. A stud finder that self-calibrates when turned on ensures quick and easy scanning. Use a model with a deep scan mode to detect studs in thicker walls. A wall scanner comes with advanced technology to detect live AC wires safely. Most have a beep signal alert that notifies you when a stud has been located, and those with built-in magnets can locate metal studs behind walls.
Good Tools Operate Easily
A screwdriver set with non-slip grip handles is comfortable to hold and easy to use. Its anti-roll design prevents it from falling off work surfaces. Magnetic tips quickly identify driver sizes and types with labels on the handle. A self-retracting knife comes with an oversized, contoured tri-slide button making it easy to operate. Built with Quick-load magazines, a hammer tacker enables bulk hammering, and the compact design makes it easy to hold. Fabricated with a cast frame and hardened steel components, a staple hammer tacker is light and durable.
Always Measure Accurately
An aluminum metric drywall T-square maintains its shape for years, enabling accurate measurements. It comes with thermal-bonded graduations that are easy to read. With complete instruction manuals and rafter tables, most test and measuring tools are easy to use. A rafter square has a thick edge that acts as a saw guide. Use its CNC-machined edges for greater accuracy and durability.
Fasten Securely With the Appropriate Screw
A steel laptop computer screw is corrosion-resistant and durable. Its non-slip design makes it applicable in repairing different types of home appliances and office devices. A 3.5in. hard-disk drive screw comes with a shockproof design that makes drive installation safe. Designed with an easy-grip head, a fully threaded thumbscrew enables simple by-hand installation. It comes with an extra-large head and straight knurled surface for additional grip. Some fasteners come with a magnetic crosshead for convenient fastening in hard-to-reach spaces. Manufactured in a cone-shaped architecture, a flat-head screw fits flush against mated surfaces. It has a thread line that merges well with other threaded receptacles.
Work Precisely
Angled cutting pliers come with a flared handle for added comfort. Their precision-machined and induction-hardened blades are strong enough for consistent performance. Armed with wide hardened rollers, tools like tubing cutters allow true cuts close to flared end-tubing. Their ratcheting action causes rotation around the tube, enabling precision cutting in close-quarter applications.