Health & Sports Featured Items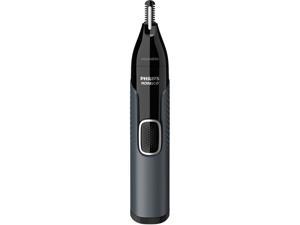 Norelco NT3600/42 Nose Trimmer 3000 Men's Shavers
Type: Nose trimmer
Features: The Norelco Nose Trimmer 3000's Protective Guard System comfortably trims unwanted nose, ear and brow hair. No pulling guaranteed. Includes linear and rotary trimmers, a lithium battery and 2 eyebrow guards. Fully washable, easy to clean.
Washable: Fully washable
Power Source: Lithium Battery
Model #: NT3600/42
Item #: N82E16896377106
Return Policy: Standard Return Policy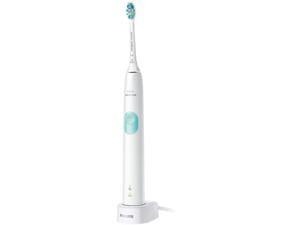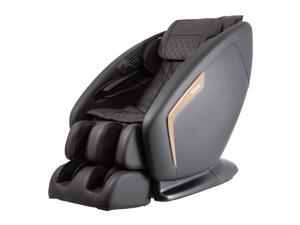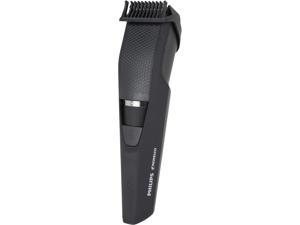 Norelco Beard Trimmer 3000 Beard & Stubble Trimmer, Series 3000 BT3210/41
Type: Foil
Features: 10 adjustable length settings lock in 3/64" (1mm) increments Lithium Ion battery, for up to 90 minutes of cordless use Lift&Trim comb captures more low-lying hairs with every pass Skin-friendly blades for a smooth and comfortable trim Detachable head for easy cleaning
Shaving time: 90 minutes
Power Source: 100-240 V
Model #: BT3210/41
Item #: N82E16896652321
Return Policy: Standard Return Policy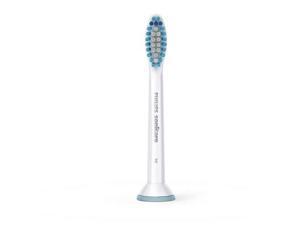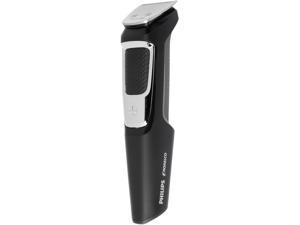 Philips Norelco Multigroom Series 3000 All-In-One 13-Piece Trimmer, MG3750/60
Type: Foil
Features: 13 pieces to trim your face and head Includes a full-metal trimmer blade, a full-metal detailer blade, a nose and ear hair trimmer, 3 hair trimming guards, 3 beard trimming guards, a stubble guard, an accessory storage bag, and a cleaning brush. High-powered lithium battery The powerful battery delivers 60 minutes of use per charge. Full-metal motor and reinforced drivetrain To deliver maximum torque and power, the trimmer includes a full-metal motor and a drive train that's been reinforced with tempered steel. Impact-resistant guards won't bend or buckle Our unique cutting guards are reinforced with ultra-strong fiberglass material to prevent bending and buckling, ensuring an even trim every time. Rinseable attachments Non-corrosive blades and guards are water resistant for easy cleaning. Full-size steel trimmer The trimmer's precise s...
Model #: MG3750/60
Item #: N82E16896377084
Return Policy: Standard Return Policy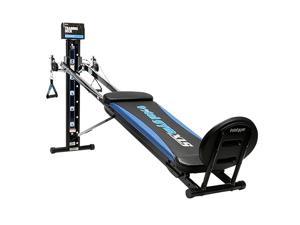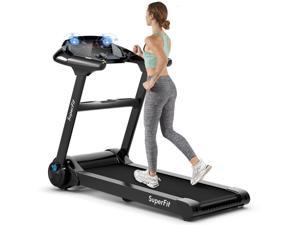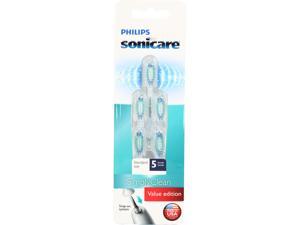 Philips Sonicare SimplyClean Toothbrush Replacement Heads, 5pk, White, HX6015/03
Type: Electric Brush Head
Brush Head Size: Standard
Features: Superior performance. Guaranteed quality. As one of our flagship toothbrush heads, Philips Sonicare SimplyClean is perfect for new or legacy Sonicare users who simply desire that authentic Sonicare cleaning experience at an unbelievable value. Optimized Philips Sonicare performance This Philips Sonicare toothbrush head features a contoured profile to naturally fit the shape of your teeth and to clean hard-to-reach areas. Philips Sonicare brush heads are vital to our core technology of high-frequency, high-amplitude brush movements performing over 31,000 brush strokes per minute. Our unparalleled sonic technology fully extends the power from the handle all the way to the tip of the brush head. This sonic motion creates a dynamic fluid action that drives fluid deep between teeth and a...
Model #: HX6015/03
Item #: N82E16896378078
Return Policy: Standard Return Policy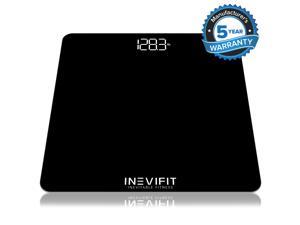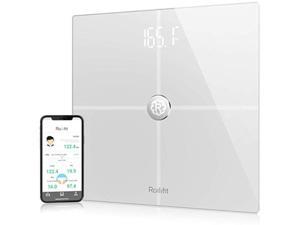 Health & Sports
Keeping an eye on your health doesn't have to be a chore. In addition to sporting goods and accessories, fitness can also be fun through the use of gadgets. And for personal care, you might be surprised to see the selection Newegg has available for you, with everything from supplements to massagers.
Equipment for every sporting activity
When you'd rather be hitting the green instead of the conference room, you have to make sure you have the right equipment to go with you. Newegg carries a wide range of golf drivers, hybrids, and irons as well as complete sets from Callaway, Cobra, and TaylorMade. If you're looking to exercise at a faster pace, then a good bike is essential. Check out a mountain bike from Freeway if you're feeling a connection to nature, or invest in a solid road bike from Alton if you're looking to make your commute a little greener. Want to bring your exercise routine into the 21st century? Newegg's got the latest gadgets to keep your workout interesting. TOMTOP self-balancing scooters or a hoverboard from Smart Balance will keep you on your toes and off the ground. Once you're exercising, don't forget to start collecting and assessing the data with wearable accessories like the slim Jawbone health monitor or a classic Fitbit bracelet.
Remember your personal care
At the end of a day's exercise, don't skimp on recovery time. Your body will take a beating, so make sure it's replenished with supplements from Nature's Way or Optimum Nutrition. There's also a wide range of sophisticated medical devices that let you monitor your blood pressure and heart rate at home so you don't have to make an extra trip to the doctor's office.
When you just need to relax, there's a variety of massagers, humidifiers, and oil diffusers on Newegg from brands such as Carepeutic, Osaki, and Life-flo. Newegg also has a wide range of personal grooming products, from hair dryers and makeup to electric shavers and styling gel.
To look and feel your best, Newegg has the products and brands you're looking for. Check it out!