Major Appliances Featured Items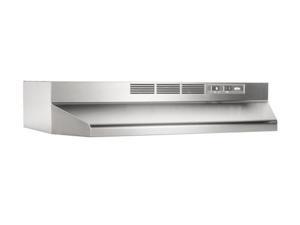 Broan 413004 ADA Capable Non-Ducted Under-Cabinet Range Hood, 30-Inch, Stainless Steel
Type: Economy, Lighted
Power Source: 120V, 60Hz
Accessories: Includes duct free filter
Height: 6"
Model #: 413004
Item #: N82E16896781007
Return Policy: Standard Return Policy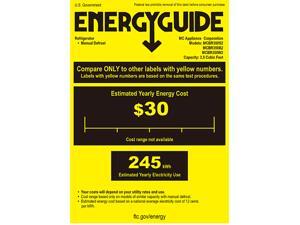 MAGIC CHEF MCBR350W2 3.5 Cu Ft Refrigerator with Manual Defrost, White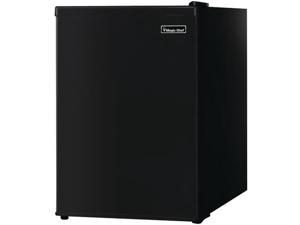 Magic Chef MCBR240B1 2.4 Cu Ft Refrigerator with Manual Defrost, Black
What Customers Are Saying...
I needed to switch over to Apple computer, phone and ipad because of software changes in my buisness. I was able to purchase a Macbook Air, Iphone 5se, and Ipad Air. These items were either open box or refurbished with a A rating. Fabulous Prices, all worked and looked new. I am a faithful user of a popular on line store that deals in the same items, however I can not get these kind of deals especially at these condition and prices.
See All

12 Months Special Financing** every day on purchases of $499 or more.
Learn More
Take care of daily housekeeping tasks with the right major appliances. Choose models to fit your space, from full-size to compact units that fit in more limited areas. Maintain efficiency by choosing appliances with lower energy consumption. This is important for "always-on" appliances like refrigerators. It is also key to use accessories that ensure correct and safe operation and installation. Choose from a range of models and brands with varying features that fit the needs of any size household.
Save Time and Effort With Dishwashers and Laundry Appliances
Dishwashers and washer and dryer machines are essential timesavers in modern households, cleaning clothing and dishes while you perform other tasks. Current dishwasher models use less water and energy, keeping utility costs under control. Many also have compartments for rinse-aid, which gets dishes cleaner and helps them come out dry and free of streaks. There are top-loading and front-loading washing machines. Washing machines and dryers also have numerous options for washing and drying different types of garments from small delicates to large, heavy comforters.
Keep Food Fresh With Fridges and Freezers
Full-size home refrigerators often include a built-in freezer area as well as water and ice dispensers. Humidity-controlled drawers keep fruit and vegetables fresh for longer periods. Stand-alone freezer units provide extra storage space for bigger items such as bulk-packaged frozen desserts or large portions of meat. Mini-fridges fit well in smaller spaces such as offices and dorm rooms, providing a convenient place to keep drinks and snacks. Select models have reversible doors that open to the left or right and built-in soda can dispensers.
Prepare Meals With Cooking Appliances
Make meals for yourself or the whole family with cooking appliances that upgrade your kitchen's capabilities. Cook pizza inside specialized drawer-style ovens and re-heat leftovers in over-the-range microwaves. A range hood vents out steam and airborne grease to keep the air clear and provides stovetop lighting. Bake a wide variety of dishes in free-standing ovens and sautee on electric or gas ranges. For keeping Kosher, look for an oven with a Sabbath mode option.
Create a Comfortable Climate in the Home with Air Conditioners
Cool single rooms or small homes with window-mounted air conditioner units or use convenient mobile units in multiple rooms. Add moisture to the air and make it easier to breathe with the cool mist output of humidifiers. Air purifiers capture pollen and other allergens, keeping them out of circulation and making the air cleaner.
Use the Right Parts for Correct Major Appliance Installation
When installing new major appliances, ensure that you have the correct appliance parts. Washing machines require cold and hot water intake and drain hoses while dryers need special electrical cords. New water hoses are also recommended when putting in a new dishwasher. Keep appliances fully functional with replacement components such as baking elements for events and front door gaskets for front-loading washers. Augment the functionality of appliances with add-ons such as pedestals and storage drawers for washers.