Shop Printer Ink & Toners
Printer Ink & Toner Featured Items
See All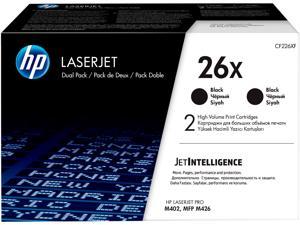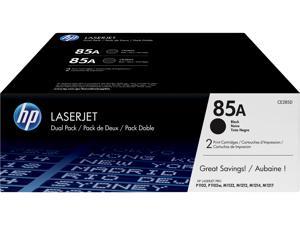 HP 85A LaserJet Toner Cartridge - Dual Pack - Black
Cartridge Quantity: 2 Pack
Compatible Products: HP LaserJet Pro P1102w (CE657A#BGJ) HP LaserJet Pro P1102w (CE658A#BGJ) HP LaserJet Pro P1109w (CE662A) HP LaserJet Pro M1212nf Multifunction (CE841A#BGJ)
Approximate Page Yield: Per cartridge: 1,600 pages
Operating Humidity: 20 to 80% RH
Model #: CE285D
Item #: N82E16828415260
Return Policy: Consumable Product Return Policy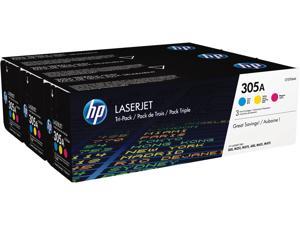 HP 305A LaserJet Toner Cartridge - Tri-Color Pack - Cyan/Magenta/Yellow
Cartridge Quantity: Each color one pack
Compatible Products: HP LaserJet Pro 300 color MFP M375nw (CE903A) HP LaserJet Pro 300 color Printer M351a (CE955A) HP LaserJet Pro 400 color MFP M475dn (CE863A) HP LaserJet Pro 400 color MFP M475dw (CE864A) HP LaserJet Pro 400 color Printer M451dn (CE957A) HP LaserJet Pro 400 color Printer M451dw (CE958A) HP LaserJet Pro 400 color Printer M451nw (CE956A)
Approximate Page Yield: 2600 Pages per color
Operating Humidity: 20 to 80% RH
Model #: CF370AM
Item #: N82E16828415655
Return Policy: Consumable Product Return Policy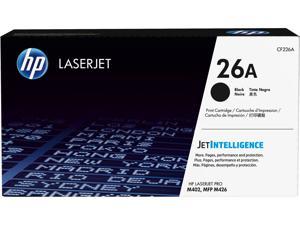 HP 26A LaserJet Toner Cartridge - Black
Cartridge Quantity: Single Pack
Compatible Products: HP LaserJet Pro M402dne (C5J91A#BGJ) HP LaserJet Pro M402dn (C5F94A#BGJ) HP LaserJet Pro M402n (C5F93A#BGJ) HP LaserJet Pro M402dw (C5F95A#BGJ) HP LaserJet Pro MFP M426fdw (F6W15A#BGJ) HP LaserJet Pro MFP M426fdn (F6W14A#BGJ)
Approximate Page Yield: 3100 Pages
Storage Humidity: 10 to 90% RH
Model #: CF226A
Item #: N82E16828414482
Return Policy: Consumable Product Return Policy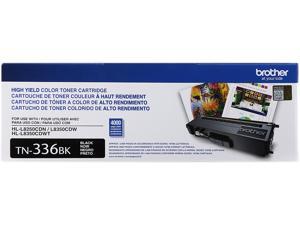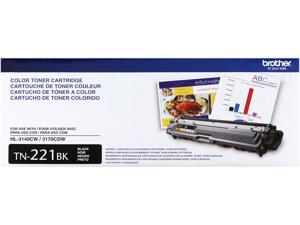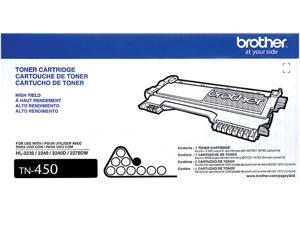 Brother TN450 High Yield Toner Cartridge - Black
Cartridge Quantity: Single Pack
Compatible Products: DCP-7060D, DCP-7065DN, IntelliFax-2840, IntelliFAX-2940, HL-2220, HL-2230, HL-2240, HL-2240D, HL-2270DW, HL-2275DW, HL-2280DW, MFC-7240, MFC-7360N, MFC-7365DN, MFC-7460DN, MFC-7860DW
Approximate Page Yield: 2600 Pages
Coverage: 5%
Model #: TN450
Item #: N82E16828113563
Return Policy: Consumable Product Return Policy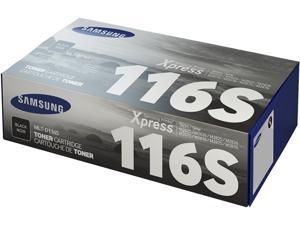 $43.14

 
$40.89 

–

Save:

5%

Free Shipping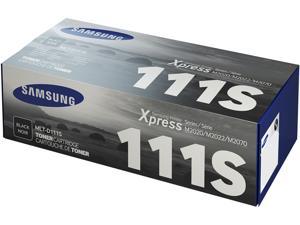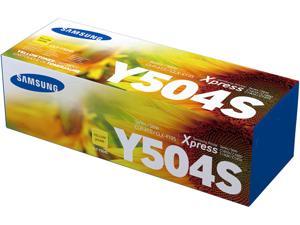 $100.99

 
$100.89 

–

Free Shipping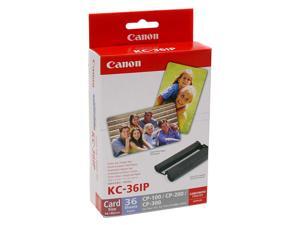 Canon KC-36IP Ink Cartridge - Combo Pack - Color/Paper
Compatible Products: CP-100, CP-200, CP-220, CP-300, CP-330, SELPHY CP400, SELPHY CP510, SELPHY CP600, SELPHY CP710, SELPHY CP720, SELPHY CP730, SELPHY CP740, SELPHY CP760, SELPHY CP770, SELPHY CP780, SELPHY CP790, SELPHY CP800 Black, SELPHY CP800 White, SELPHY CP900, SELPHY CP900 White, SELPHY CP910, SELPHY CP910 Blue, SELPHY CP910, SELPHY CP910 Blue
Ink Type: 009088257
Approximate Page Yield: Card Size, 36 Sheets
Model #: 7739A001
Item #: N82E16817102211
Return Policy: Consumable Product Return Policy
Quality printer ink and toner generate crisp, vibrant and clear images and documents. Ink and toner are available from the original manufacturer or aftermarket solutions. Selecting compatible ink and toner for your printer keeps print workflows running smoothly. Recycled cartridges and sustainable ink and toner formulas provide environmentally friendly solutions.
Fade Resistant Inks Retain Color Longer
The higher the quality printer ink and toner used for printing, the higher the quality of the print result. Inkjet printers with quality ink produce vibrant, colorful print results. For high-volume, monochrome document-quality prints, laser printers with toner cartridges may be more suitable. Opt for high-yield printer ink cartridges and toner cartridges for efficient high volume printing. Ink consistency and toner formulas vary between manufacturers and specific printer models. Using the recommended inks and toners for each printer model helps to produce consistent print results. Prints made with fade-resistant inks maintain their vibrant, crisp color for longer, suitable for photographs and reproductions of colorful artworks. 
OEM Products Keep Printers Running Smoothly
Original ink and toner products are made by the original equipment manufacturer for their printers to keep them running smoothly and reliably. Opt for cartridges with accurate inbuilt level alerts and notifications built-in to prevent running out of ink in the middle of print sessions. There are two main types of aftermarket printer ink and toner cartridges. The first is compatible, and the second is remanufactured. Both types of cartridges work only with specific printer models. The lower cost of aftermarket inks and toners provide an alternative to the original brand made products. ISO-9001 certified manufacturers of aftermarket ink and toner products test rigorously to ensure a high-quality product. Some printers utilize multi-packs with different ink colors combined into one convenient package for more straightforward installation and use. Single-packs of ink have the benefit of changing each color individually, which may be useful when a specific color is used more and runs out faster than the others. 
Toner Has a Long Shelf-Life
For inkjet printers, select from dye-based or pigment-based printer ink cartridges. Dye-based inks are water-soluble and feature a more extensive range of colors than pigment-based alternatives. Pigment-based inks typically deliver a print result that lasts longer and is more water-resistant. The heat and static electricity generated by laser printers bond the powder in printer toner cartridges to the page resulting in a fast print that doesn't smudge or bleed lines. Laser printers with toner cartridges are suitable for high yield printing while inkjet printers focus on quality, small volume printing. Printer toner cartridges have a longer shelf life than ink cartridges as ink is pre-mixed with water. The ink risks drying out where toner is a powder formula. 
Remanufactured Cartridges are Environmentally Friendly
In remanufactured cartridges, replacements are made to the damaged or worn parts of a cartridge to create a new, environmentally friendly printer ink and toner cartridge solution. For an alternative sustainable option, select cartridges made from recycled plastics and materials. Ultra-low melt toners provide an environmentally friendly solution by reducing energy consumption compared to standard toners. Review inks and toners with renewable content for a more sustainable printing solution.