Choose from top-rated microSD™ cards to boost the storage on your devices with UHS-I/U1 and Class 10 ratings. When looking for a new card, consider factors such as gigabyte storage, compatibility among devices and transfer speeds. Other important aspects include video recording capability and durability.
Ample Storage Space Handles More Content
Amp up your storage space on phones, tablets and other devices with SD cards that expand your memory. The top-rated memory cards have storage capabilities extending from a 32GB memory to one that has 512GB of storage space. That gives you the ability to store hours of video and thousands of songs or photos on a single card without worrying about running low on space.
Multi-Device Compatibility Provides Extensive Use
Micro flash cards are a flexible storage option that work with a range of devices, including digital cameras, drones, phones and gaming systems to free up internal storage on those devices. Some microSD cards have a specific purpose, such as working solely with dash cams or video game systems. A memory card with adapter enables you to boost your storage for equipment that needs full-size SD cards, such as DSLRs.
Top-Rated Cards Are Durable to Withstand Harsh Conditions
Durability and protection are key components in many top-rated micro flash cards. The cards protect against shocks, static electricity, water damage and X-ray technology, so data remains intact after trauma. These cards are also resistant to extreme temperatures as low as -25 degrees Celsius and as high as 85 degrees Celsius.
Top-Rated Cards Help Apps Run Faster for Efficiency
The top-rated microSD cards have A1 and A2 app classifications to boost performance on smartphones and tablets. These cards help you run current apps faster and install new ones without download delays. They can also help free up internal storage space to improve the cache and functionality of other systems on your devices. The quick write speeds of top-rated cards enable you to capture photos and videos at up to 90MBps. Use card readers to quickly transfer data onto your computer at high speeds. Read speeds can reach up to 100MBps to improve the rate of transfer for your content.
Micro SD Cards Are Useful for Different Projects
Many USB flash drives and memory cards provide additional storage for a variety of content, including photos and videos. Use microSD cards to play video games and enjoy extra storage to expand your game library and save your data. Use a memory card to keep your dash cam's footage rolling at all times, or get aerial footage with a drone.
V10 and V30 Classifications Record HD Videos
Have the space you need to shoot videos with external storage on SD cards. Use a memory card with adapter to utilize more video equipment that usually requires regular SD cards, such as a camcorder. Many top-rated cards offer video speeds from V10 to V30, so you can record at least 10MB of captivating full HD video footage every second.
"Large capacity Usable in Samsung S10 Micro SD to SD Card adapter functions better than Micro SD to USB adapters."
"I love my SDHC card. It works great. Thanks Newegg."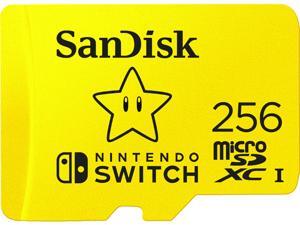 "-Holiday extra 64GB Switch memory card in addition to 256GB"
"It works in my Samsung Galaxy Note 2 smartphone."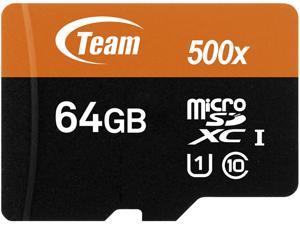 "Easy to use"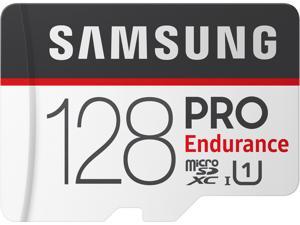 "easy to install and works like it should"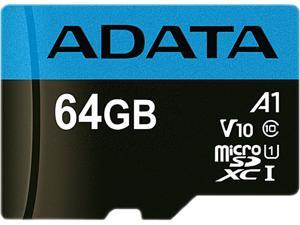 "Works great in my Samsung Android Phone Decent Price Will Buy More For Spares, Digital Camera, and Date Storage/Transfer"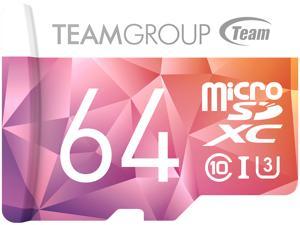 "EASY TO BUY, GOOD TRACKING. BOUGHT IT FOR A LARGE MUSIC LIBRARY I HAVE. WORKS!"
"here and now, as promised."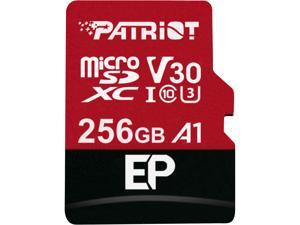 "Cost Speed Class10 256gb"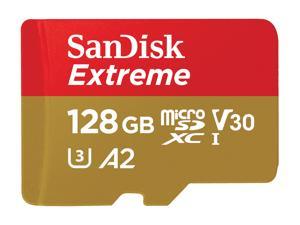 "Works fine in my Intel NUC which has a slot for micro sd card. I find the "Extreme" line of products (flash drive and sd micro card) to be faster than the Utra."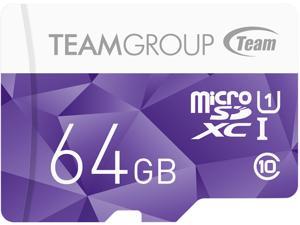 "My wife bought our two youngest grandsons each 8" kids Fire tablets to learn with and play on. Those two little buggers maxed out the onboard memory in two days with apps and games. Told my wife that these were available at a decent price and bought three of the 64GB ones, one each for the little guys and one for her 10" Fire. I installed a Team..."