ABS ROG Gundam Limited Edition Gaming PC
Designed to tomorrow's standards, this desktop PC is fitted with top-tier parts to meet all your gaming and entertainment needs. Most of the parts and peripherals come from Asus Gundam collection, from inside like motherboard and graphics card out to case, mouse and keyboard. Designed in collaboration between Asus and "Mobile Suit Gundam", these parts boast color schemes, patterns and other elements inspired by the original RX-78-2 Gundam and the infamous MS-06S Char's Zaku II, making the ABS ROG Gundam Limited Edition a great choice for passionate fans of the mecha anime franchise.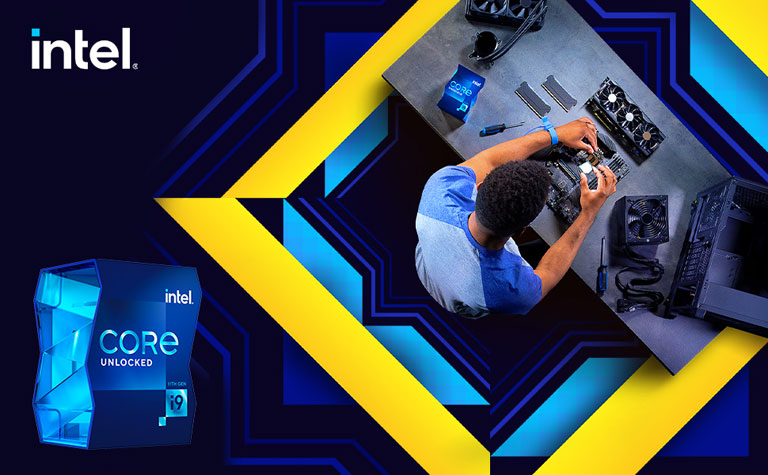 Intel Core i9-11900K
The 11th Gen Intel Core desktop processor family features an innovative new architecture designed for intelligent performance (AI), immersive display & graphics, and enhanced tuning & expandability to put users in control of real-world experiences that matter most to them.
With up to 5.3 GHz clock speed, 8 cores and 16 threads, the Intel Core i9-11900K processor supercharges your new PC build and delivers fantastic entertainment and gaming, seamless 4K Ultra HD, and 360 video.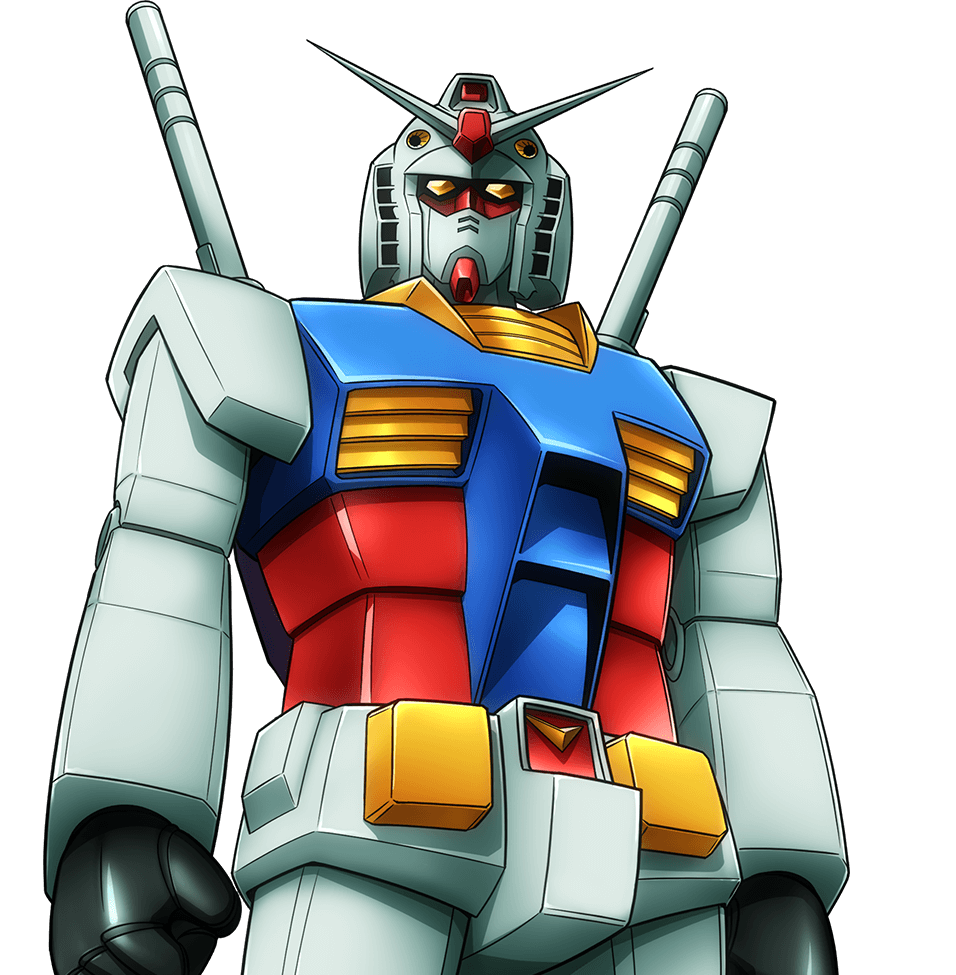 The collaboration of ASUS and SUNRISE ©SOTSU brings the passion of Gaming and big mechas together, by presenting the GUNDAM collection. The design of the collection is inspired by the original RX-78-2 Gundam and the infamous MS-06S Char's Zaku II, featuring motherboards, graphics cards, gaming cases, all-in-one coolers, gaming monitors, peripherals, router models, apparels and gear. Build the ultimate GUNDAM-themed gaming pc and step into the Newtype realm.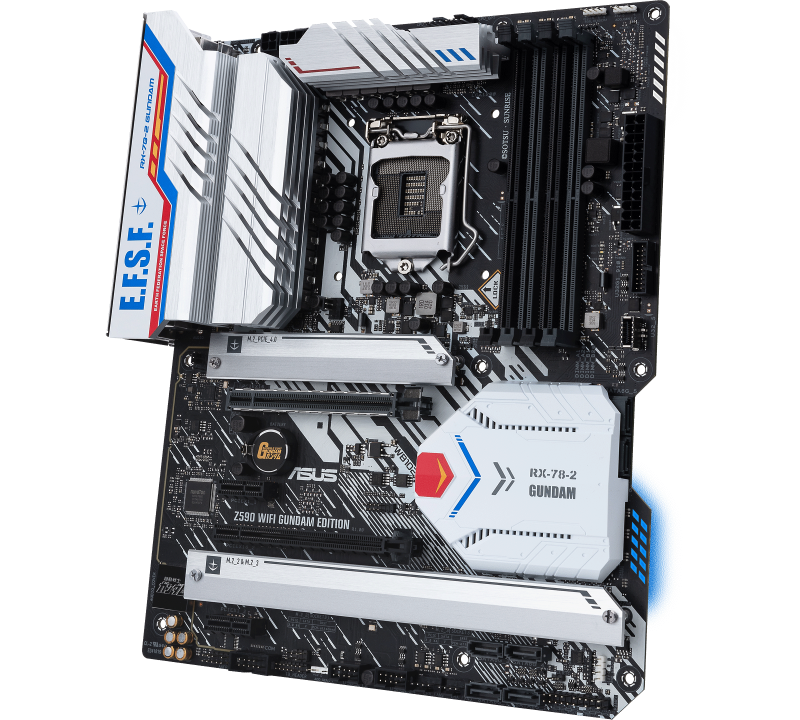 ASUS Z590 WIFI GUNDAM EDITION ATX Motherboard
DURABLE. STABLE. RELIABLE.
Decked out in the heroic white livery worn by the RX-78-2 of the Mobile Suit GUNDAM anime series, ASUS Z590 WIFI GUNDAM EDITION is a special-edition motherboard that propels the latest Intel® platform to new heights with game-ready features and proven durability. Engineered with the precision one expects from the Earth Federation Space Force and employing top-grade components as well as an upgraded power solution and comprehensive cooling options, this motherboard delivers rock-solid performance with unwavering stability.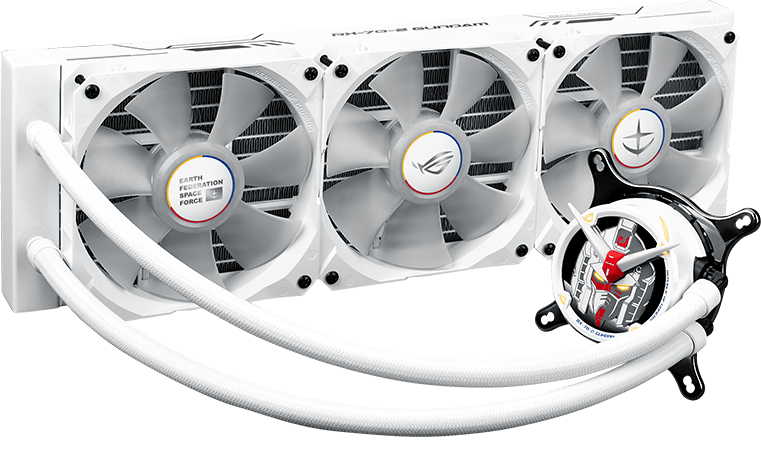 ASUS ROG STRIX LC 360 RGB GUNDAM EDITION AiO Liquid CPU Cooler
With its striking white finish, the RX78-2 Gundam head on the pump cover and signature design decals along the radiator and pump, ROG Strix LC 360 RGB Gundam Edition delivers a visual impact that makes it the ideal centerpiece of your Gundam build.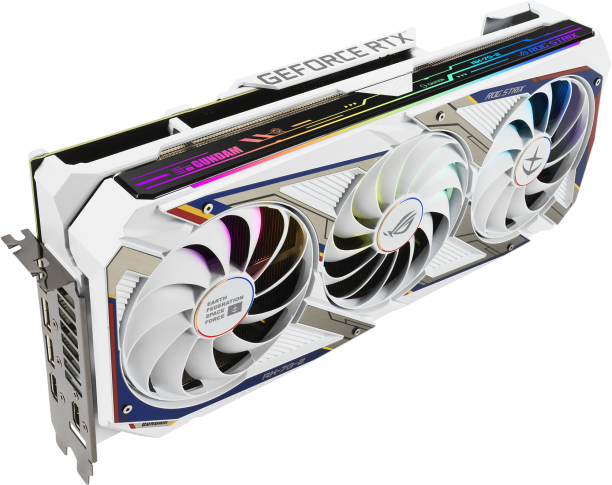 ASUS ROG STRIX GeForce RTX 3080 10GB GUNDAM EDITION Graphics Card
ROG Strix GeForce RTXTM 3080 GUNDAM EDITION is a special-edition graphics card geared toward fans of the anime series. Its white shroud and backplate with red, blue, and yellow accents clearly project the RX-78-2 GUNDAM vibe, and Earth Federation Space Force (E.F.S.F.) and GUNDAM mech design flourishes along the front edge of the card surrounded by an ARGB element that can be customized to highlight your allegiance.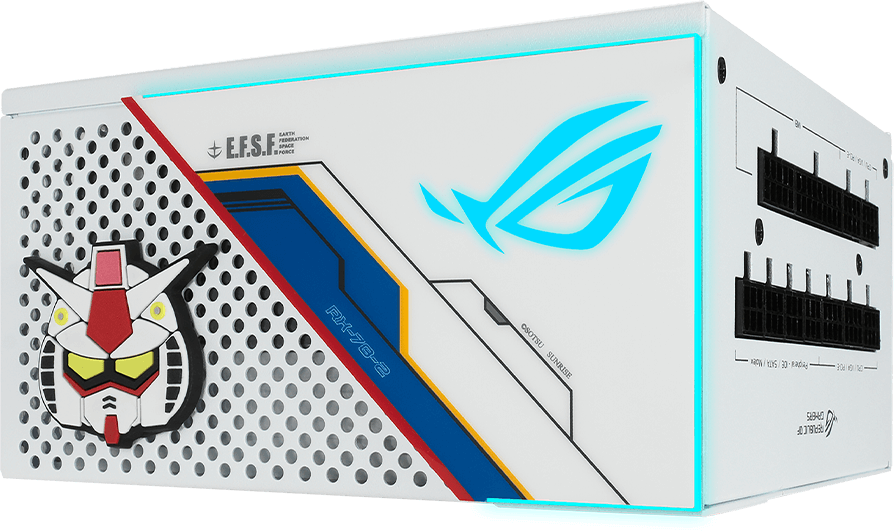 ASUS ROG STRIX 850W 80 Plus Gold Gundam Edition Power Supply
The ROG Strix 850W GUNDAM EDITION power supply unit features the same advanced loadout as its ROG peers, but ups the stakes for fans of the anime series with a modular design that epitomizes a GUNDAM mech. The PSU's white shroud with red, blue, and yellow accents sets a tone that's unmistakably inspired by the premier RX-78-2 mech. Bundled ROG- and GUNDAM-themed decals, plus a magnetic ARGB panel, provide everything needed to proudly highlight your allegiance.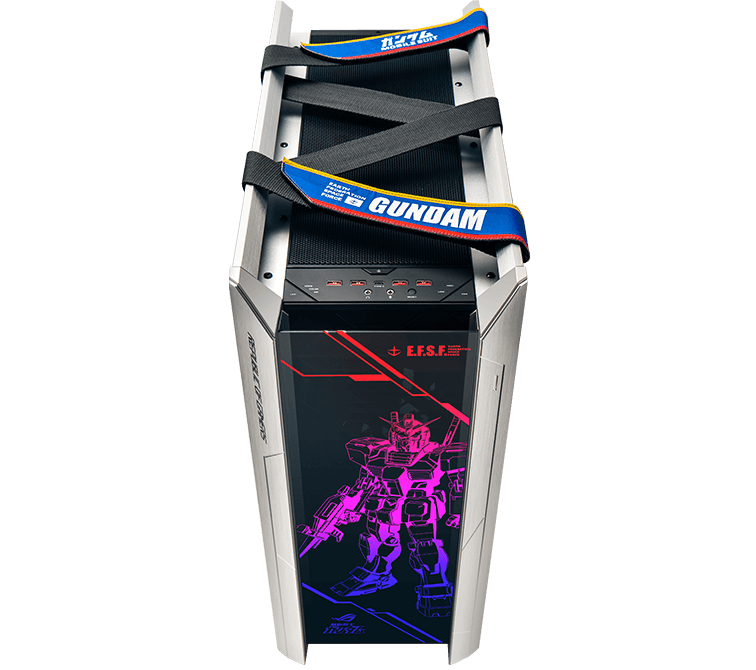 ASUS ROG STRIX Helios Gundam Edition Mid-Tower Gaming Case
ROG Strix Helios GUNDAM EDITION is a special-edition premium mid-tower gaming case for fans of the anime series. It houses up to an EATX motherboard and hardcore water-cooling setups, and the exterior features a GUNDAM mech that glimmers with Aura Sync RGB lighting.
* 4 x USB 3.1 Gen1 Front I/O Ports, only 2 activated.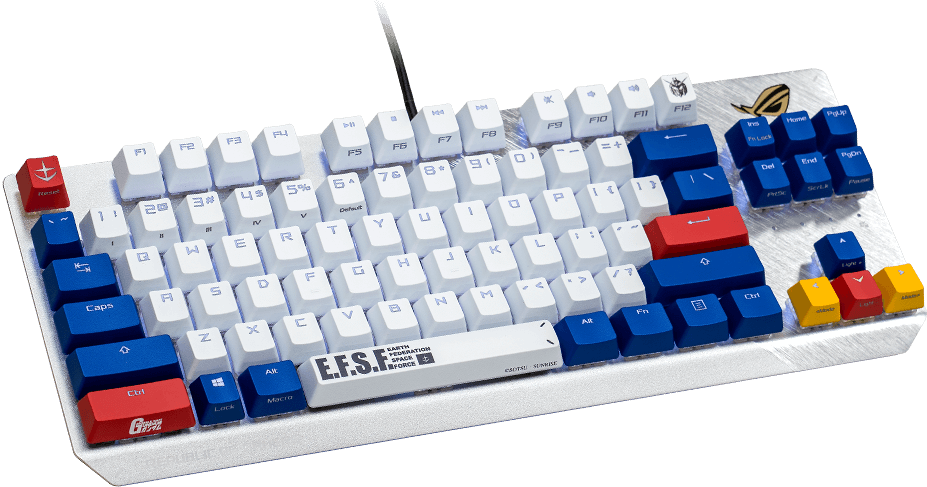 ASUS ROG STRIX Scope TKL Gundam Edition Gaming Keyboard
Action Ready. Crafted Compact.
ROG Strix Scope TKL is a high-performance mechanical gaming keyboard with a small footprint, freeing up space on your worktop for broader mouse movements – perfect for the lower sensitivity settings that slow the reticle for leveled-up aiming accuracy. The keyboard is topped with an aluminum faceplate for everyday resilience, and finished with a striking slash aesthetic for a little touch of style.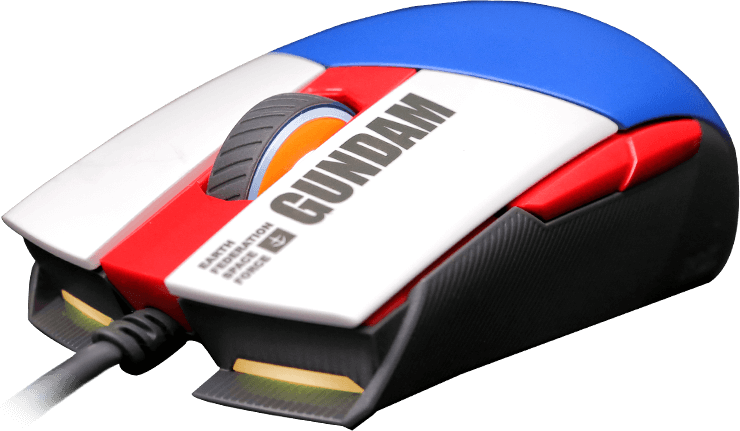 ASUS ROG STRIX Impact II Gundam Edition Gaming Mouse
We collaborated with professional gamers in the design of ROG Strix Impact II, resulting in ambidextrous ergonomics that are optimized for performance play and a comfortable grip, in a mere 79g frame. The 6,200 dpi sensor tracks at up to 220 ips and with a 1000 Hz polling rate, so you're assured high precision, fast response and accurate control – and all without a hint of lag. Impact II even includes five programmable buttons, allowing you to tailor control for your game or play style.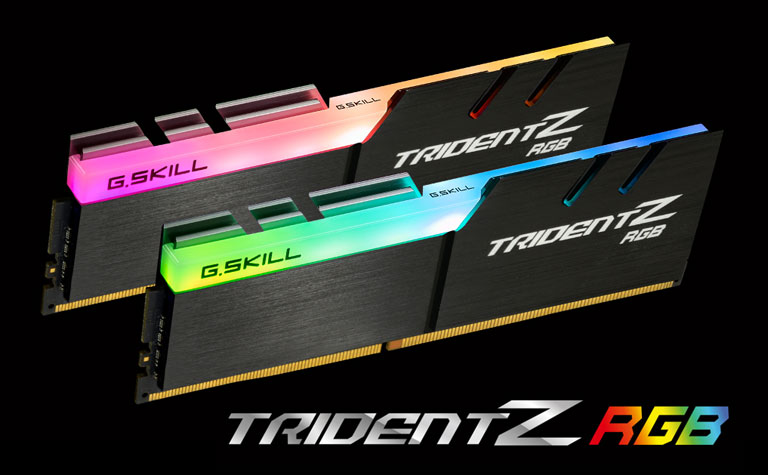 32GB G.Skill TridentZ RGB DDR4 3200MHz (2 x 16GB Kit)
Featuring a completely exposed light bar with vibrant RGB LEDs, merged with the award-winning Trident Z heatspreader designed, and constructed with the highest quality components, the Trident Z RGB DDR4 memory kit combines the most vivid RGB lighting with uncompromised performance.
2 TB Intel 670p M.2 NVMe SSD
Powered by the next Gen Intel QLC technology, the Intel 670p offers numerous performance improvements, including nearly 2x sequential read and a 20% endurance improvement compared to the previous gen Inte 660p, paving the way for optimized productivity and premium gaming.