If you are a frequent traveler, it will be important to purchase a laptop cooling pad that is easily portable and that will fit in your suitcase or bag. Not only does the addition of a laptop cooler help protect your device, it can also make it run faster.
Package Contains:
One(1) AICHESON Laptop Cooling Pad
One(1) Durable Type A to Type A cable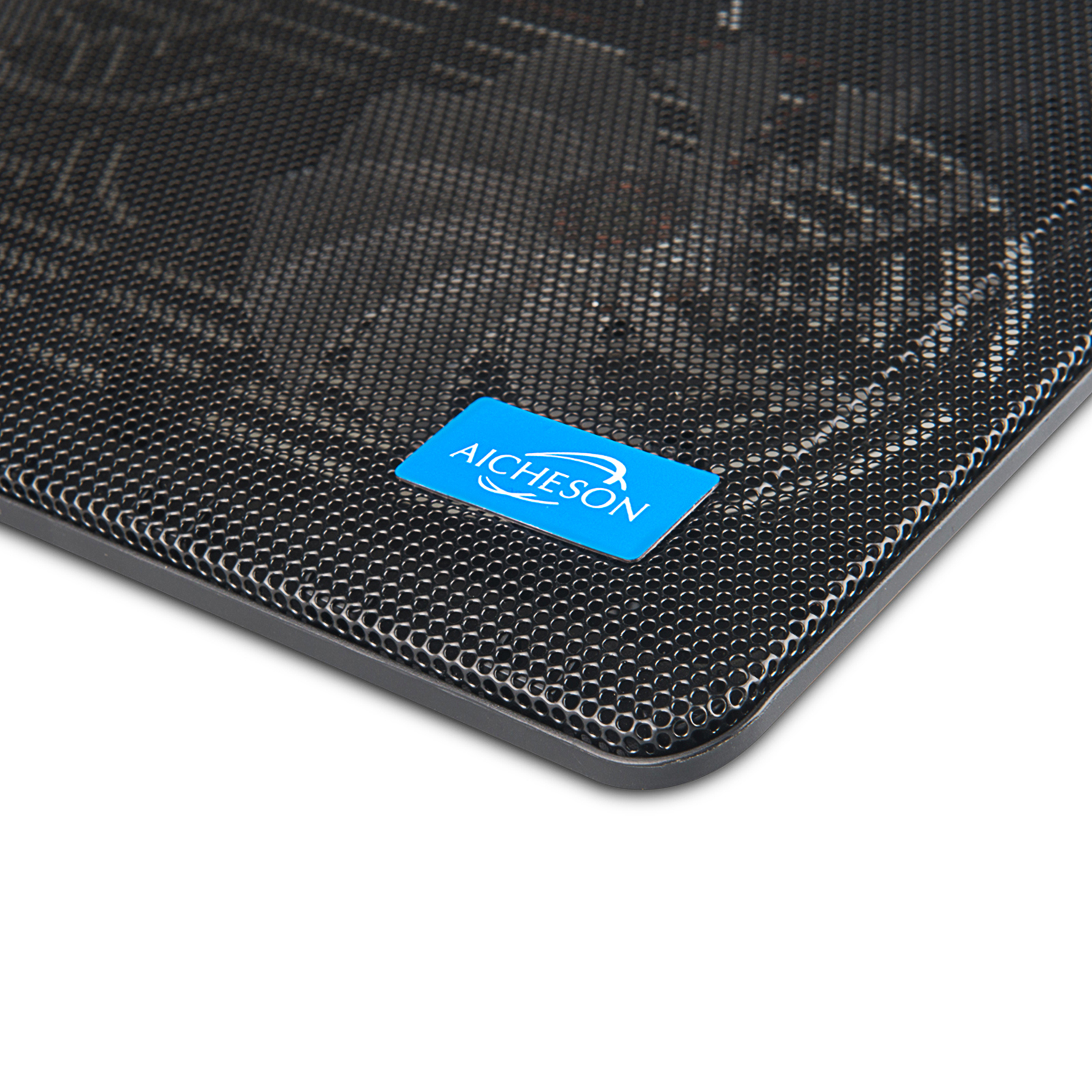 Whole Mesh Surface and Super Large Fan:
With a size of 16" metal mesh construction, it not only provides a sturdy base for 10"-15" laptop, but also optimizes the airflow to enhance cooling performance and heat replacement with 2 transparent large 12.5cm fans.
Easy Installation and Use:
A single bracket allows you to adjust the angle of the radiator at any time to relieve neck soreness caused by watching the computer for a long time
Built-in A to A USB Cable
A built-in USB data cable, plug and use, storage behind, will not be lost, many USB ports can be plugged into the mouse and keyboard.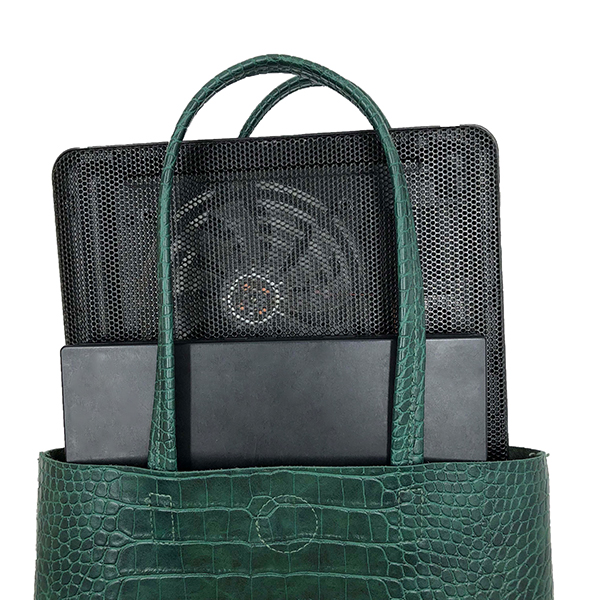 Lightweight and Portable:
The laptop cooling pad is 1.06" high and 0.88lb / 14oz weight, it is a great choice for those who needs carry a laptop cooling mat all the way with its notebook.