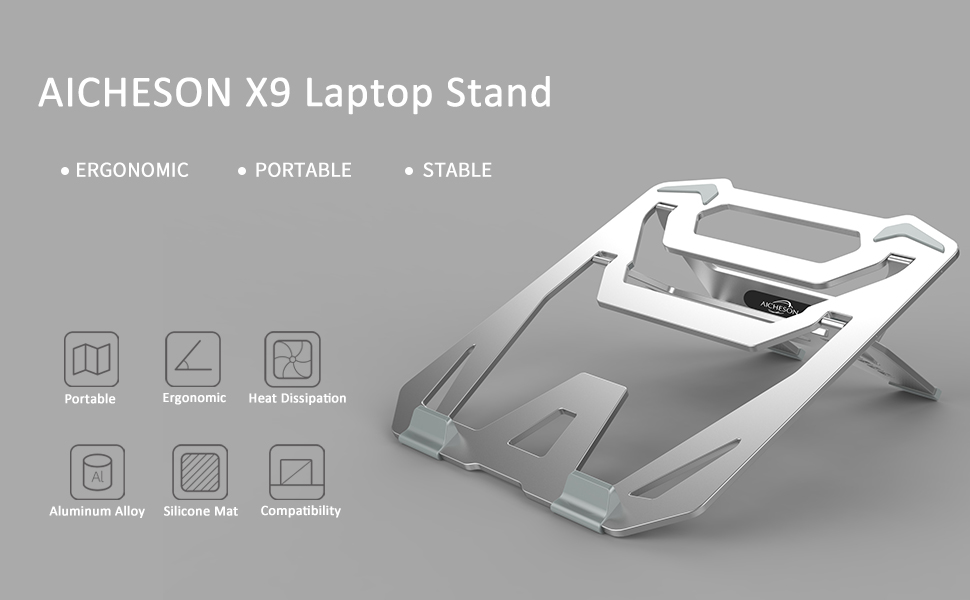 AICHESON is a brand registered in USA. Based with manufacturer, we are committed to create the best laptop cooling pads and laptop stands, and trying our best to design more ergonomic laptop and computer accessories in future.
Our product designs are eager to know what you need when using your computer and happy to receive your suggestions and feedbacks, which will greatly help us to design more practical and novel products and bring you more comfortable experience with your laptops and computers.
Any suggestion, please kindly let us know via product package or Newegg.
Thank you for sharing!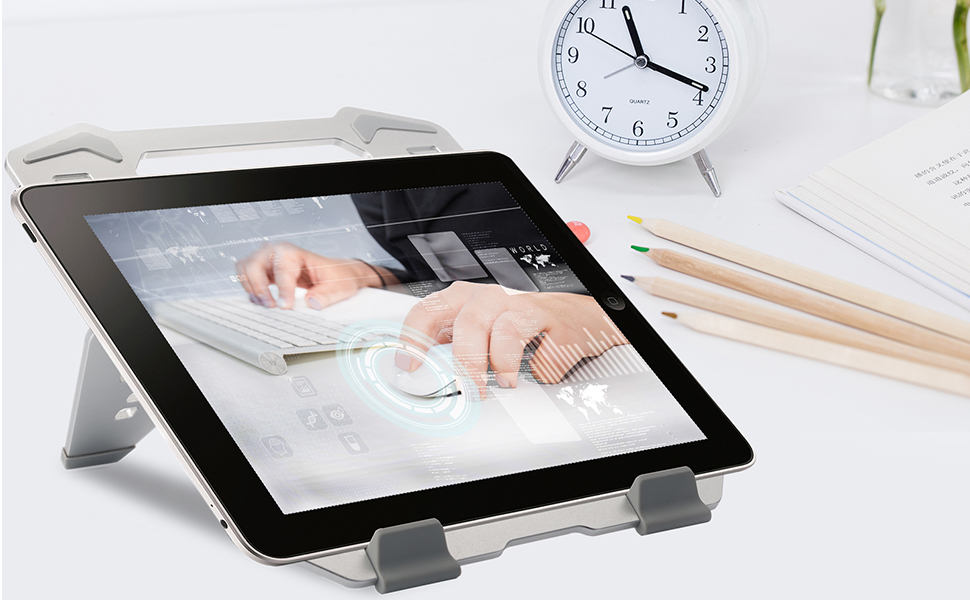 Shape: Iron-Man inspired
Brand: AICHESON
Model: X9 Silver
Weight: 400g / 1.1 lb
Dimension: 20.7 cm x 23.5 cm x 1.5 cm / 8.15" x 9.25" x 0.59"
Material: Aluminum Alloy
Ergonomic Angles: 17 degrees - 35 degrees
Raised Height: 2.95" - 5.51"

STURDY TRIANGLE STRUCTURE:
Follow the principle of triangle stability, your laptop will not shake when typing. It is very sturdy and stable.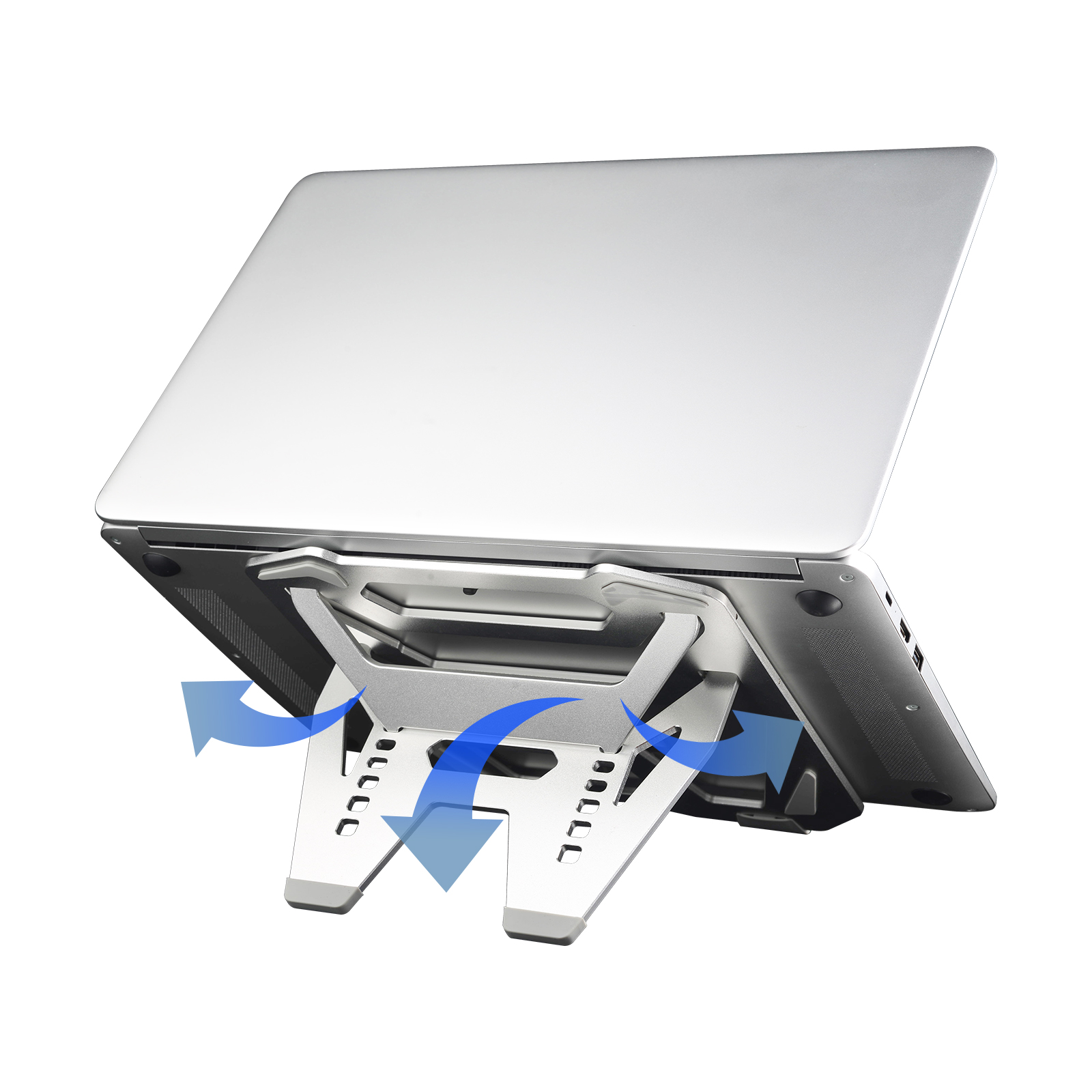 HEAT DISSIPATION:
The aluminum alloy laptop stand will be not only ergonomic but also helpful for heat dissipation.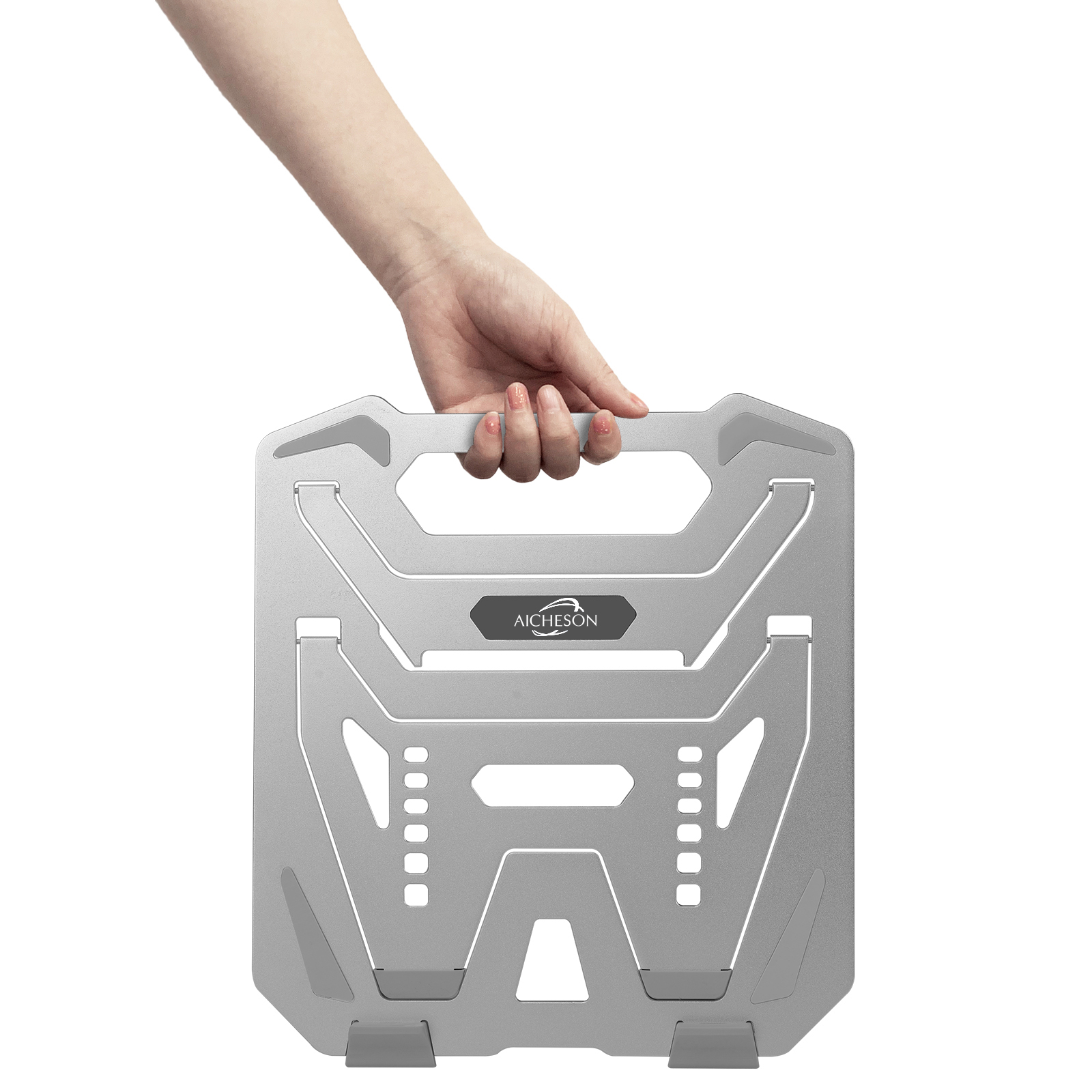 SLIM AND PORTABLE:
The laptop stand for desk is very slim and lightweight. You can take it away with your backpack, laptop bag.
Easy Packed:
The laptop stand is very slim and you can easily pack it with your laptop into your laptop bag.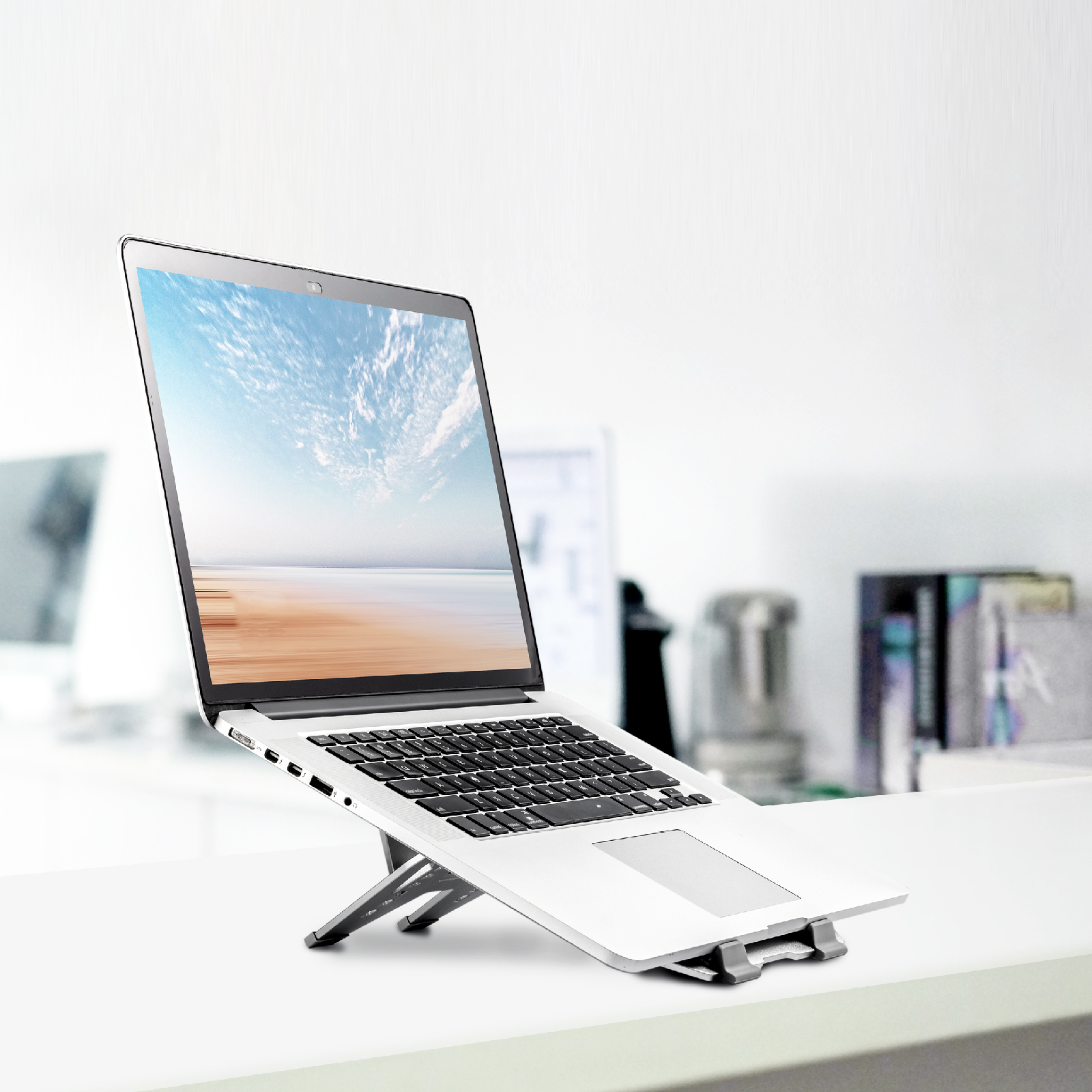 This laptop stand is very portable for you to take it even when travel or on a business trip, keep a comfortable status when negotiation.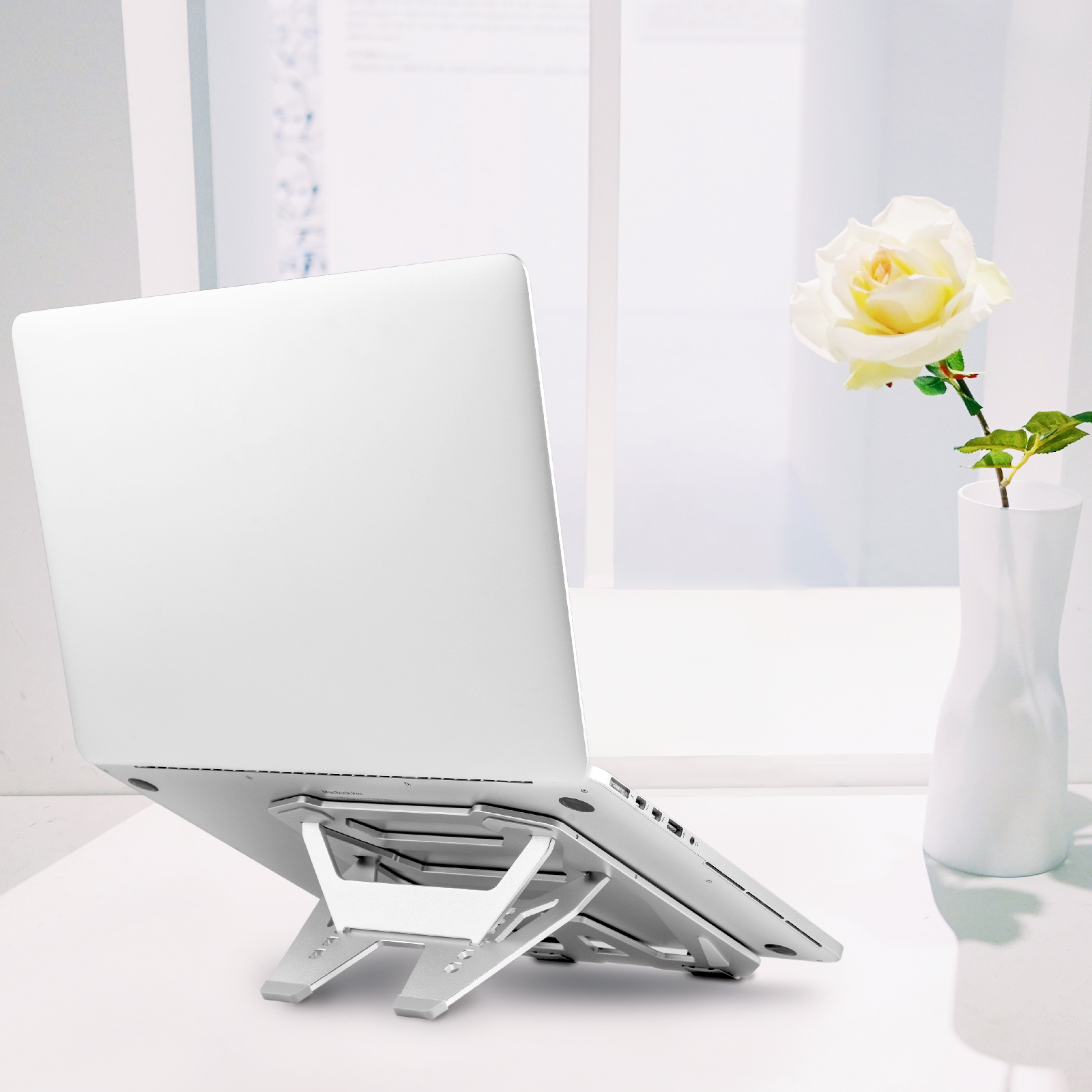 Six different adjustable stand settings allow you to always keep screen at eye level to reduce the pressure of back and neck.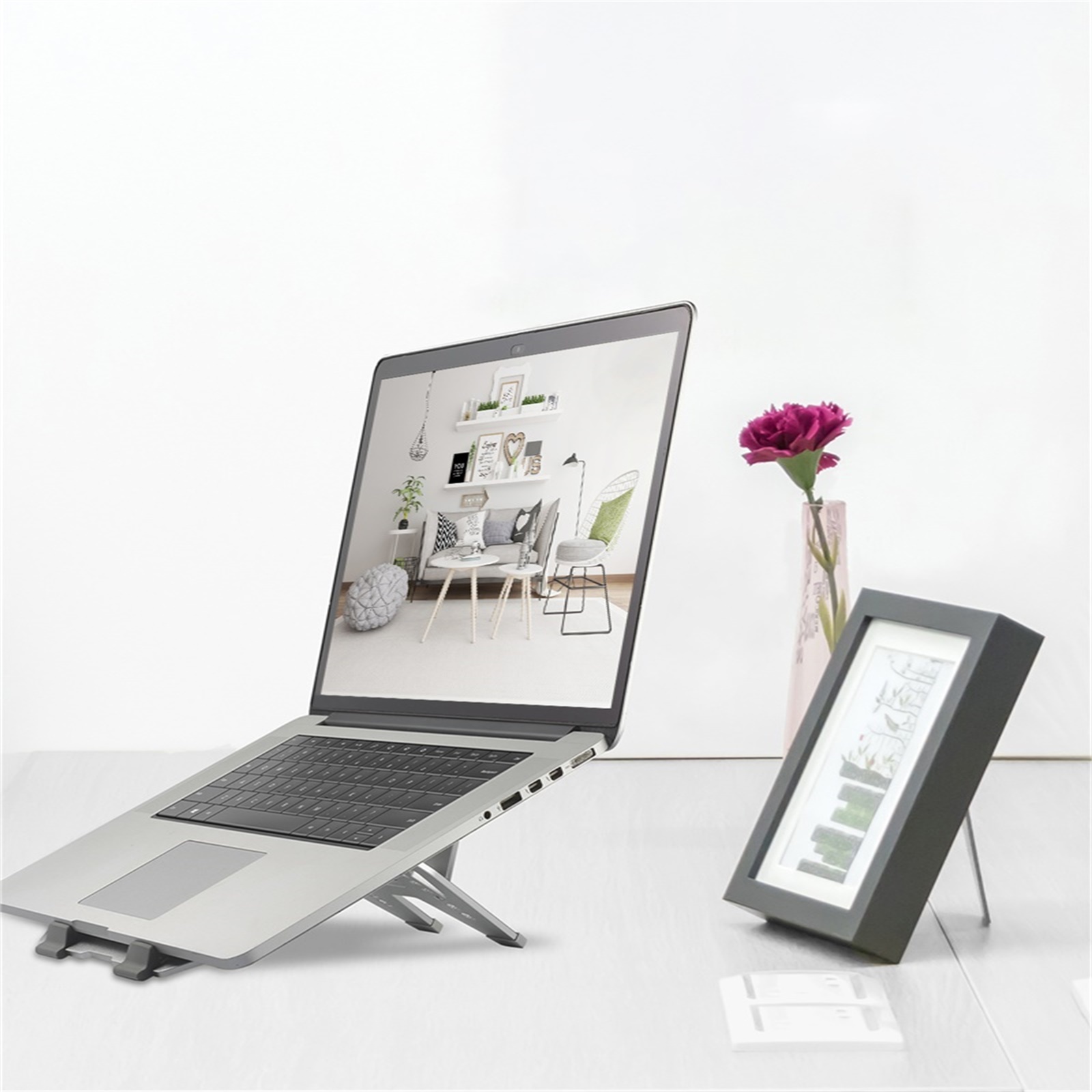 Full aluminum alloy material and protective silicone pads, the ergonomic laptop stand matches your laptop well.