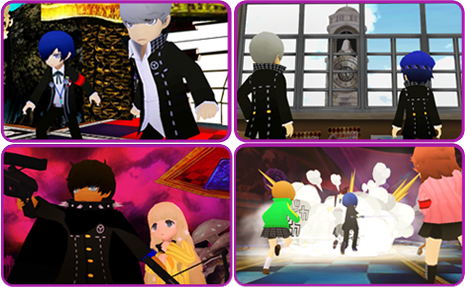 Persona Q: "Shadow of the Labyrinth" is the latest Persona title,
incorporating the gameplay
style
previously unique to the Etrian Odyssey series.
This game is a
Nintendo 3DS-exclusive RPG created by the Persona Team and dedicated to all RPG fans.
Persona-users cross time and space to assemble as a new tale unfolds...