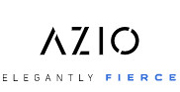 Are you looking for a beautiful yet practical keyboard? With brilliant, customizable tri-color LED backlight design, large print keys as well as quick-access hotkeys, the AZIO KB505U is a dream come true for you.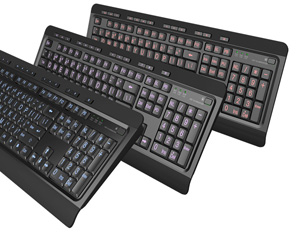 TRI- COLOR BACKLIGHT
The AZIO KB505U is designed in such a way that light shines through the large font keys, illuminating them and helping you see them better. Customize the look of your keyboard with three color LED selection – including Red, Blue, and Purple backlight illuminations.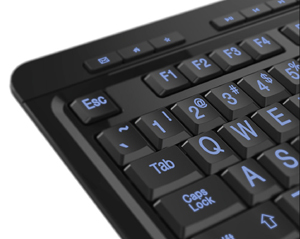 LARGE PRINT KEYS
The AZIO KB505U features large print keys with backlight to promote productivity and reduce eyestrain.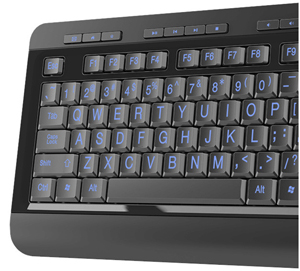 QUICK ACCESS ON-THE-FLY
The AZIO KB505U provides dedicated hotkeys for quick access to productivity and multimedia controls.