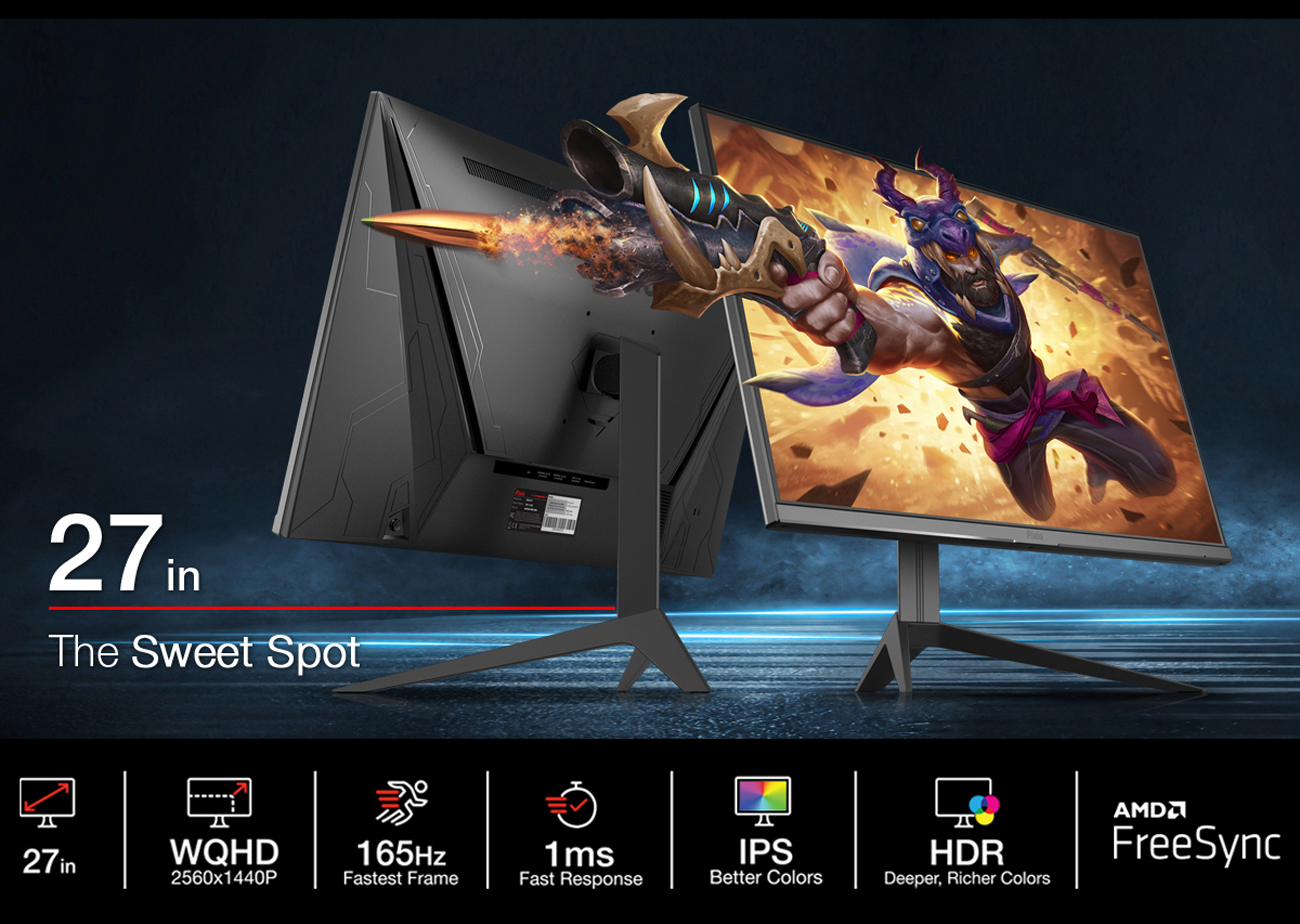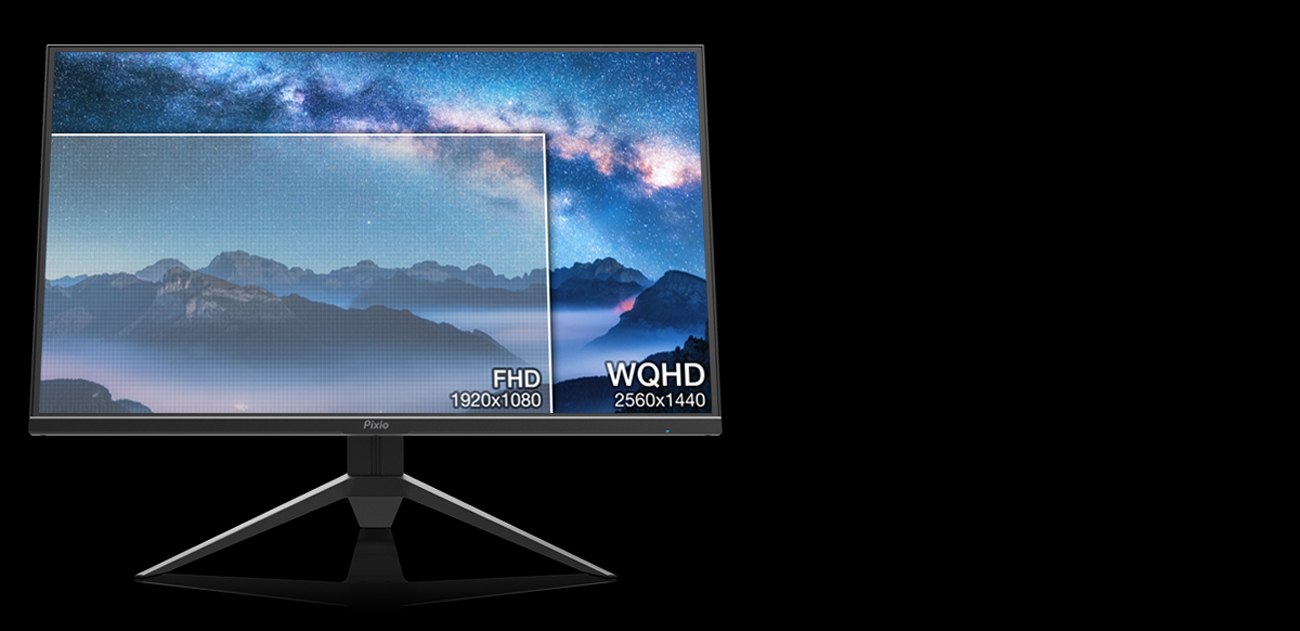 WQHD
2560 x 1440P
2560 x 1440P (WQHD) is the perfect resolution for 27-inch displays. With just the right amount of dot density, too much data capacity is not required, putting less stress on the PC, while providing the best optimal performance.  A perfect balance between quality and performance.
165Hz
165Hz Fluid Gaming
The PX277 Prime can draw up to 165 frames per second, which reduces eye fatigue overwhelmingly compared to a typical 60-frame monitor, allowing you to experience an overwhelming difference in the game. The 165Hz refresh rate, makes it possible for average gamers to feel a difference in their own reaction speeds thus allowing them to go another step further to achieve maximum performance.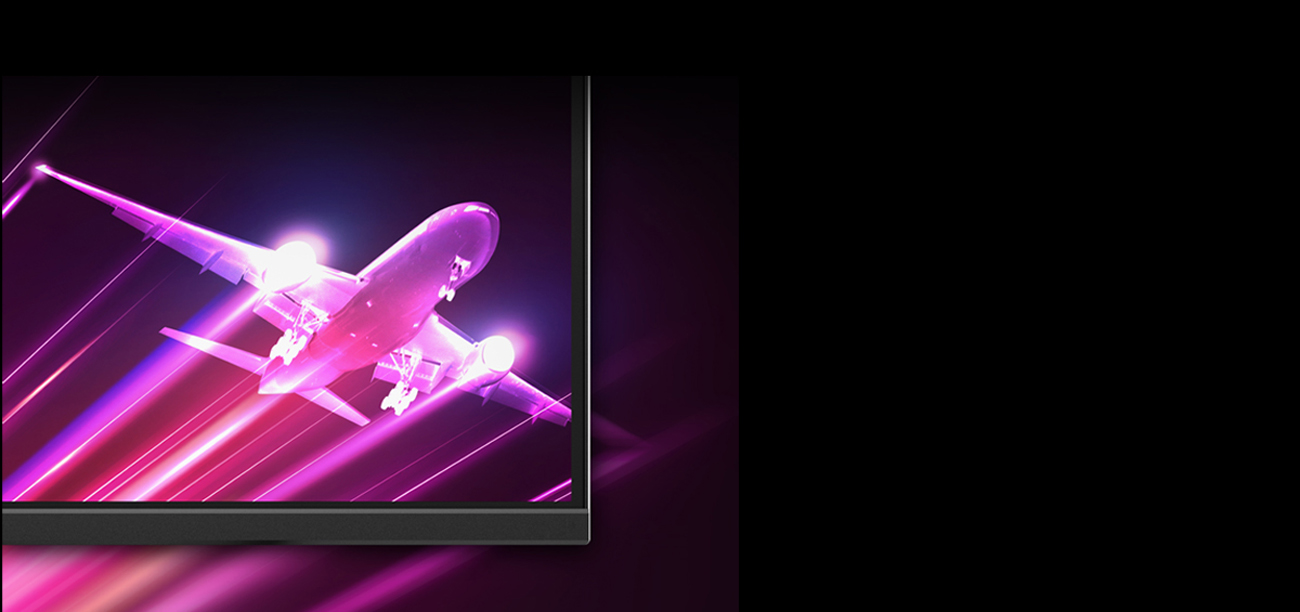 1ms
Fast Response (MPRT)
The ultra-fast 1ms response time (MPRT) is as fast as it gets. Get the smoothest possible gameplay to get the most out of your favorite fast-paced games and get even more competitive.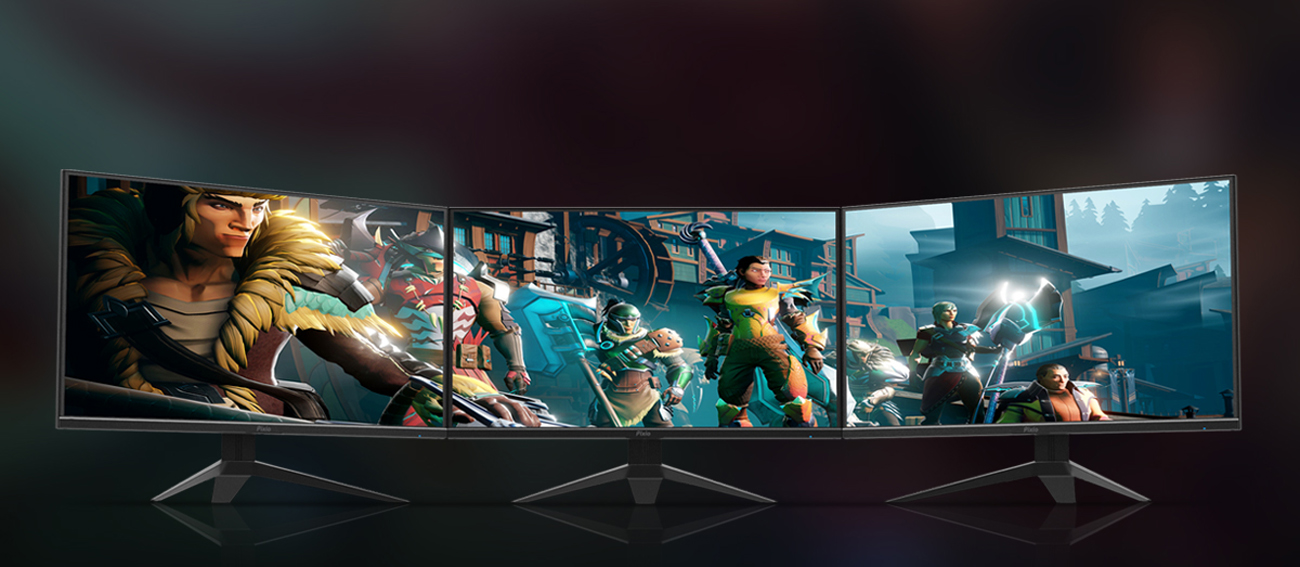 Bezel-less
YOUR SEAMLESS BATTLE STATION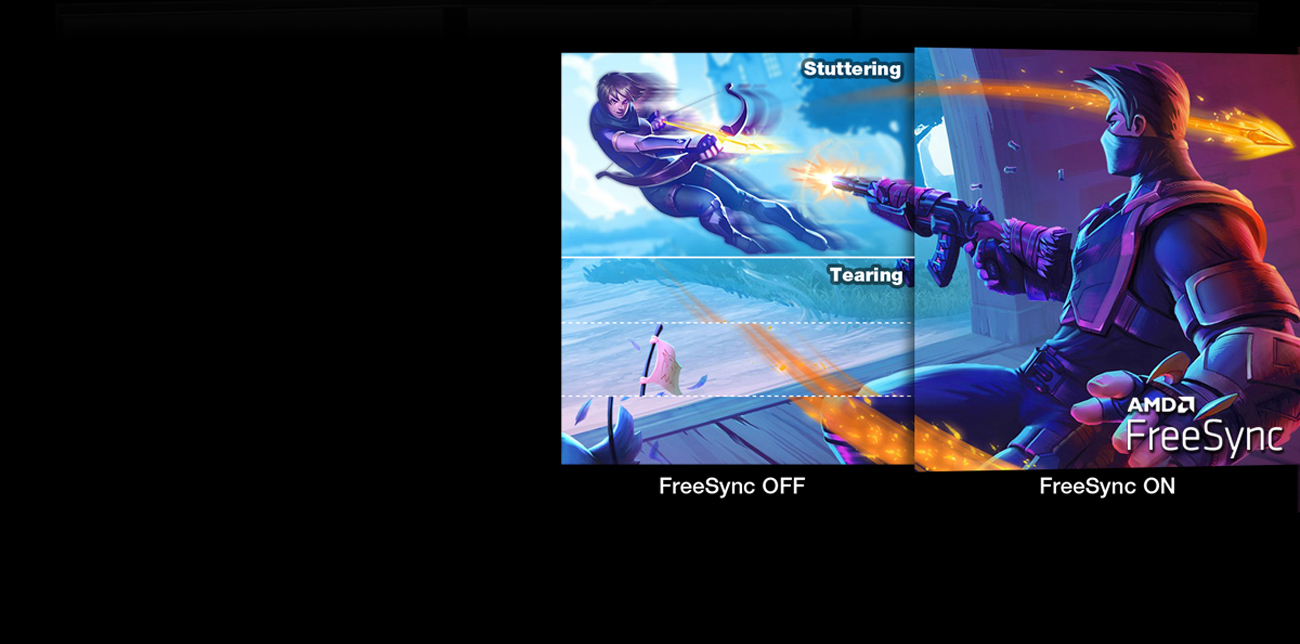 No Stuttering. No Tearing.
Just Gaming.
FREESYNC TECHNOLOGY
FreeSync Technology puts an end to choppy gameplay and broken images. Enjoy fluid, artifact-free performance at virtually any framerate. Behold the next breakthrough in PC gaming performance. The FreeSync technology in select AMD APUs and GPUs resolves the communication issues between the processors and the monitor, eliminating image tearing and choppiness for effortlessly smooth gameplay.

Flicker Free
The Flicker-free technology eliminates flickering at all brightness levels and effectively reduces eye fatigue. Conventional LCD screens flickers 200 times per second. Your eyes may not see flickers, but can certainly feel them. Free your eyes from flickers by switching to Flicker-free Monitors and let your eyes do less work.
111% sRGB
The PX277 Prime display supports a wide variety of HDR content with an insanely wide 111% sRG color gamut. The PX277 Prime sRGB covers more red and green, which is more powerful and shaper, allowing people to see more realistic colors. Smooth transitions, finer shades and uniform appearance are achieved much greater with a wide 111% sRGB color gamut compared to general monitors. Allowing you to feel a much more realistic and refined gaming experience.

HDR
The PX278 supports High Dynamic Range (HDR), allowing the display to reproduce deeper, richer colors with stunning details and contrast to shadows and silhouettes. HDR makes it possible to express a slight color difference clearly by adjusting the brightness partially. Even with the same black or the same white, the color is less likely to be crushed, and the deeper colors make you feel drunk with gameplay and movies.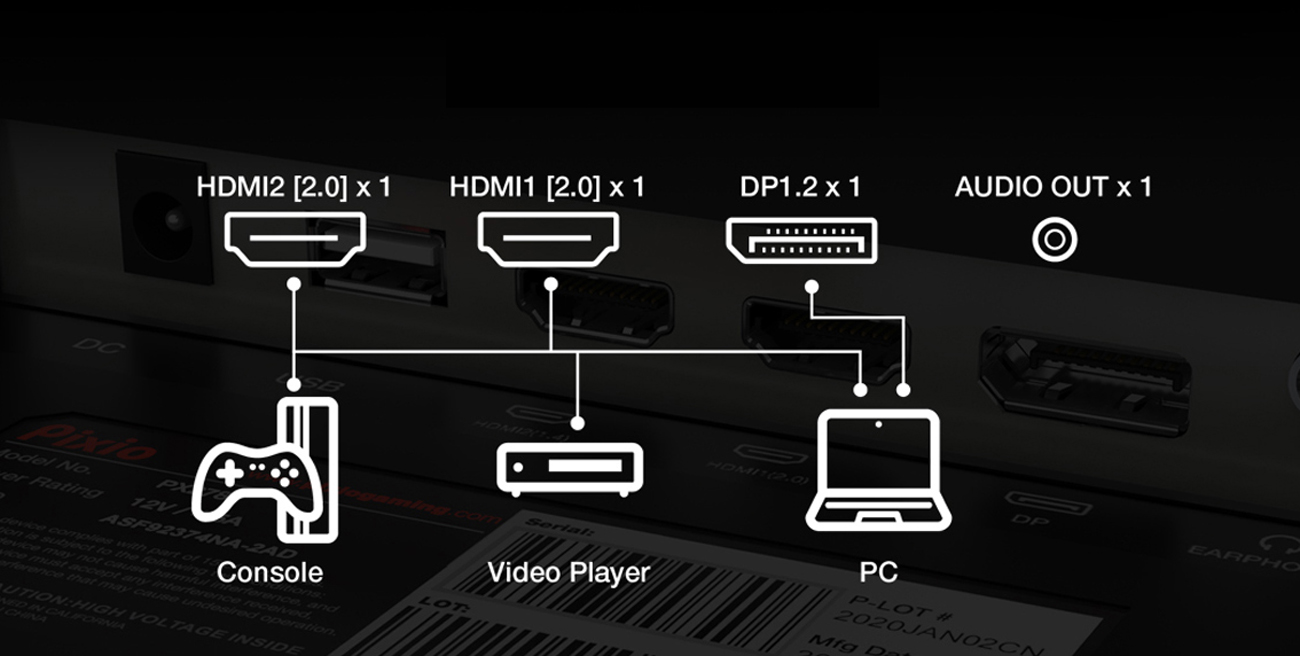 NOTICE: Use a DisplayPort 1.2 (DP1.2) & HDMI2 (2.0) for 144Hz, FreeSync, and HDR. HDMI2 (2.0) ports support 144Hz and HDR.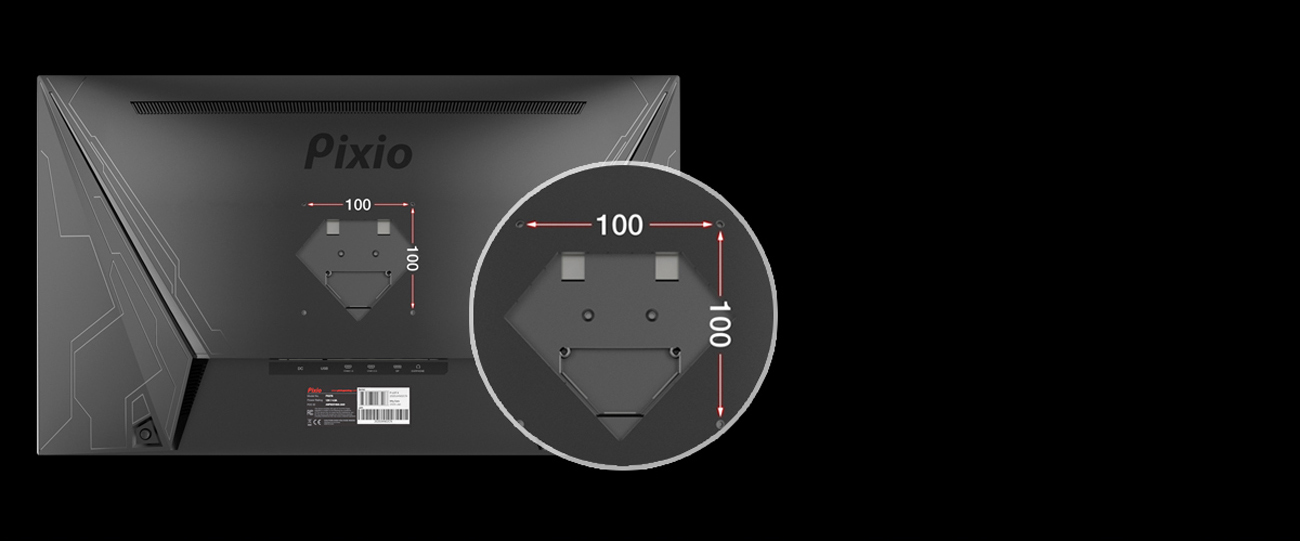 VESA Ready
100x100 VESA ready for your personal mounting set up.
PLAY ALL DAY AND NIGHT
EYE SAVER MODE (BLUE LIGHT CONTROL)
The Eye Saver Mode reduces the monitor's blue light emission, reducing eyestrain and providing a more comfortable viewing experience.