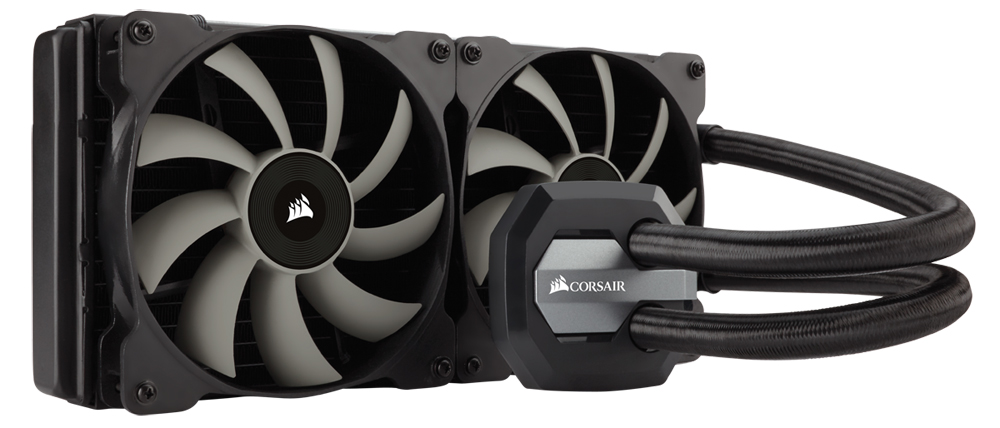 Corsair Hydro H115i
An easy-to-use all-in-one liquid cooler
This extreme performance liquid CPU cooling solution, model # CW-9060027-WW/RF, is designed for cases with 280mm radiator mounts. It's armed with dual SP140L fans and a 280mm radiator, delivering heat dissipation that is far superior to stock CPU cooling fans with lower noise level. Corsair Link is built in, so you can monitor temperatures, adjust cooling performance and customize LED lighting directly from your desktop. Plus, with self-contained, closed-loop design, the H115i is easy for users to install and maintain, no refilling required.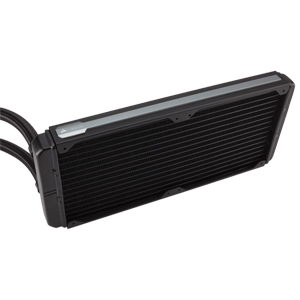 280mm Dual-Fan Radiator
The key to fast, efficient cooling is maximizing cooling surface area. If your PC case has dual 140mm fan mounts spaced for a 280mm radiator, the H115i lets you take advantage of your case's full cooling potential.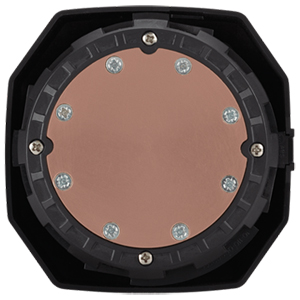 Improved Coldplate and Pump Design
Everything's been tweaked to make the H115i one of Corsair's best liquid coolers. The new design delivers more efficiency with lower temperatures and less noise.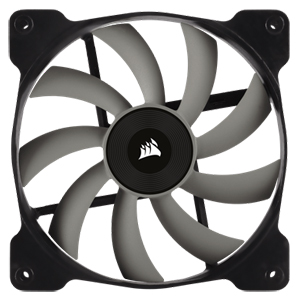 Dual SP140L PWM Fans
The included 140mm fans are custom-designed for high static pressure air delivery with minimum turbulence and noise. They're PWM controlled, so you can customize the fan speed to find the optimal balance between cooling and noise.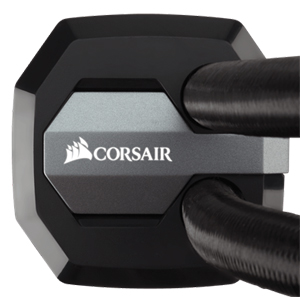 Built-in Corsair Link for Monitoring, Customization and Control
Attach the included Corsair Link cable to a USB header on your motherboard and download the free Corsair Link software to unlock even more power.
You can customize cooling performance, monitor coolant and CPU temperatures, and change the color of the RGB LED lighting from the default white to match your system, or to change color based on temperature readings and other inputs.
High Performance CPU Cooling Made Simple
Gone are the days when water cooling required lots of work. The H115i features a closed loop, factory sealed design that comes pre-filled, and it comes with a modular, tool-free mounting bracket for faster installation.