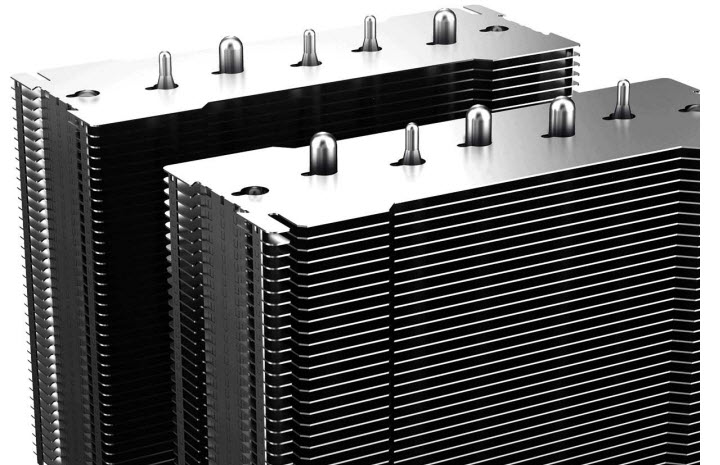 THE CHALLENGER
The ASSASSIN III adopts a novel thermal module layout, and is equipped with seven high-tech heat pipes, as well as two powerful fans. It's ready to challenge all top-tier air coolers with its stunning performance.
EFFICIENCY FROM THE VEINS
The new sinter technology extensively increased the heat pipes' internal surface area, and thereby elevates its heat transfer efficiency to unprecedented levels.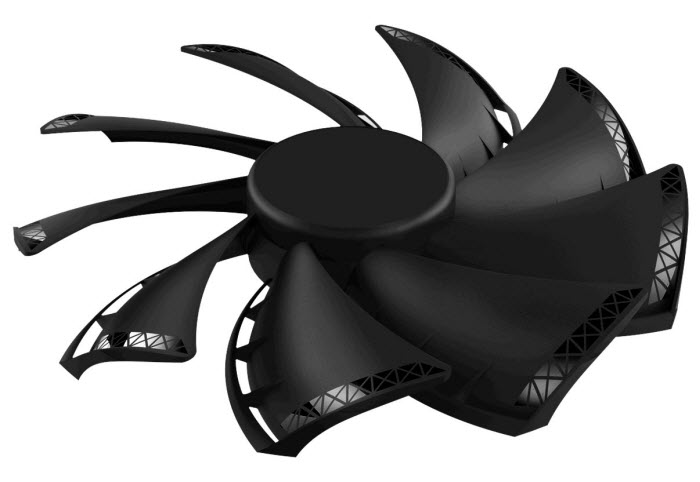 THE FIERCE BUT QUIET FANS
The patented two-layer fan blades amplify the airflow up to 2.5m3/minute.
THE FIERCE BUT QUIET FANS
The frame is narrow in the middle but wide around outer rim. Hence the airflow gains higher pressure passing through the frame.
The noise canceling teeth are distributed unevenly to avoid sympathetic vibration and thereby keeping the operation inaudible.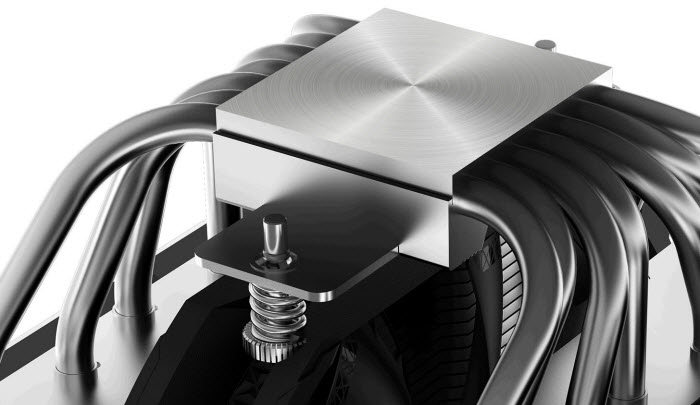 BETTER MOUNTING ON CPU
The slightly convex copper base is polished in 0.1mm class so it seamlessly clings to the CPU.
THE SIMPLE BUT STYLISH APPERANCE
The minimalistic style of ASSASSIN III encompasses designs like symmetric twin towers, mirror-finish nickel cover and obsidian-like spoiler.
COMPATIBLE & ADAPTABLE
The ASSASSIN III features 54mm clearance for effortless RAM installation.
138mm wide, it doesn't interfere with the GPU on mainstream ATX, M-ATX and even ITX motherboards.
165mm tall, it fits in all mid or full tower cases.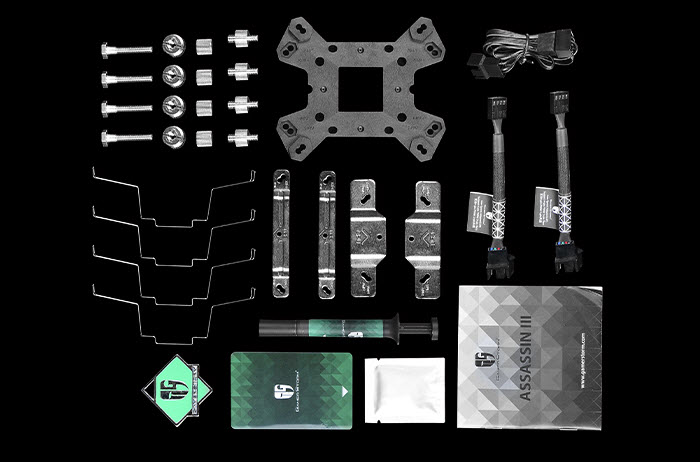 ABUDANT ACCESSORIES
The abundant accessories make system building with ASSASSIN III convenient and fun.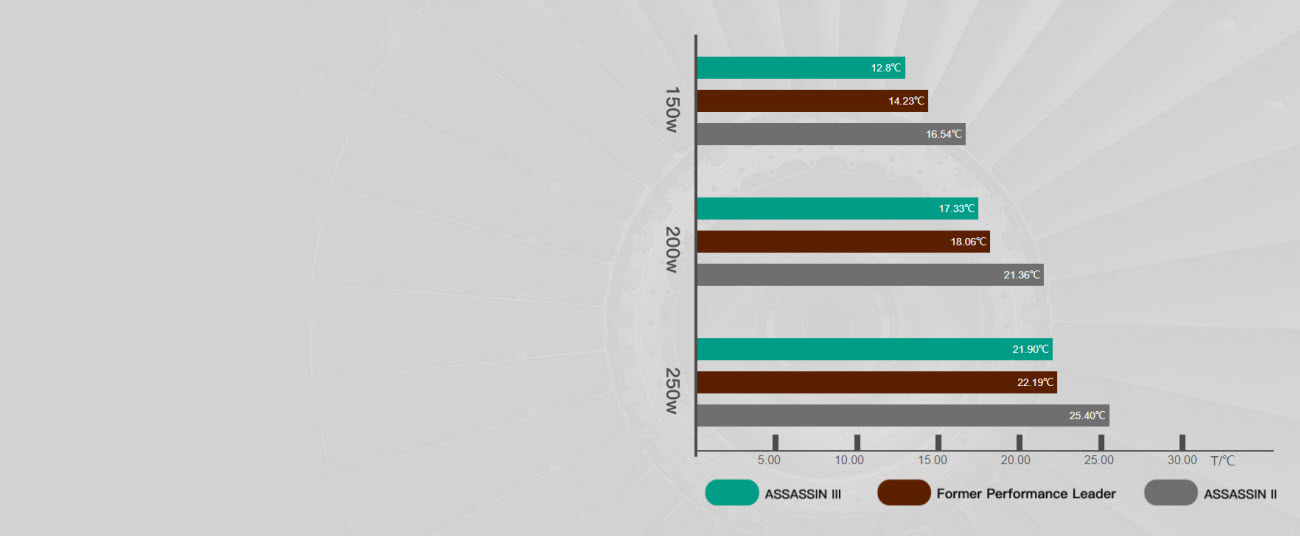 THE FIERCEST ASSASSIN
Cold, quiet, efficient and stylish. With a TDP of 280W, the ASSASSIN III is the fiercest heat killer.