ABS Gaming PCs are forged by Newegg for every gamer's fantasy in performance and presence. Our systems are built to withstand the most competitive players and designed to distinguish you from the crowd. Our goal is to equip you with the most epic and uniquely built gaming systems so that you can stay ahead of the competition.
No Compromise
Powerful systems that are armed and ready for the next Gladiator.
Choose your weapon.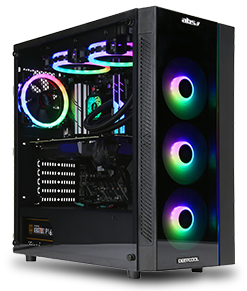 Stay Ahead
Sharpen your blade and ready your skills with these impressive builds.
Teach others your ways in the Masters Stadium.