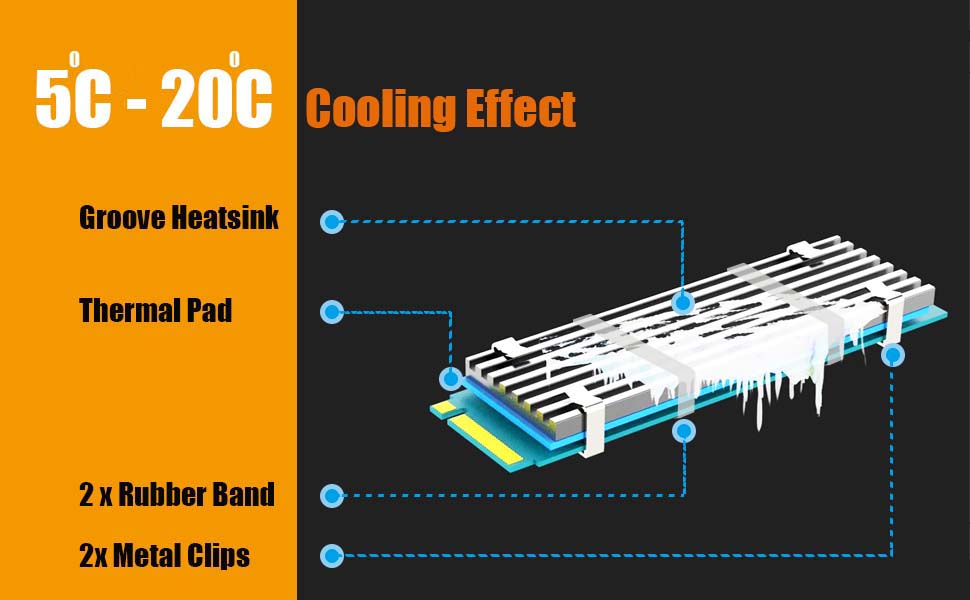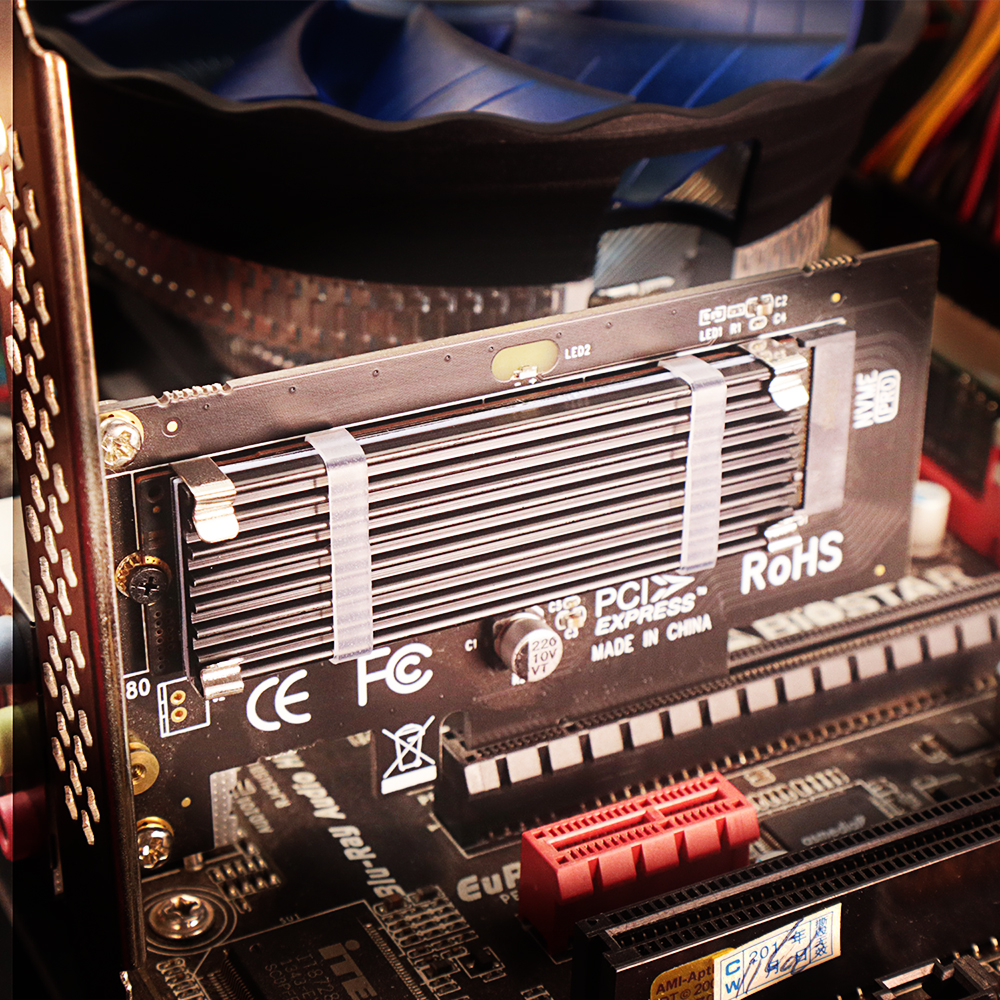 M.2 Heatsink on M.2 PCIe Adapter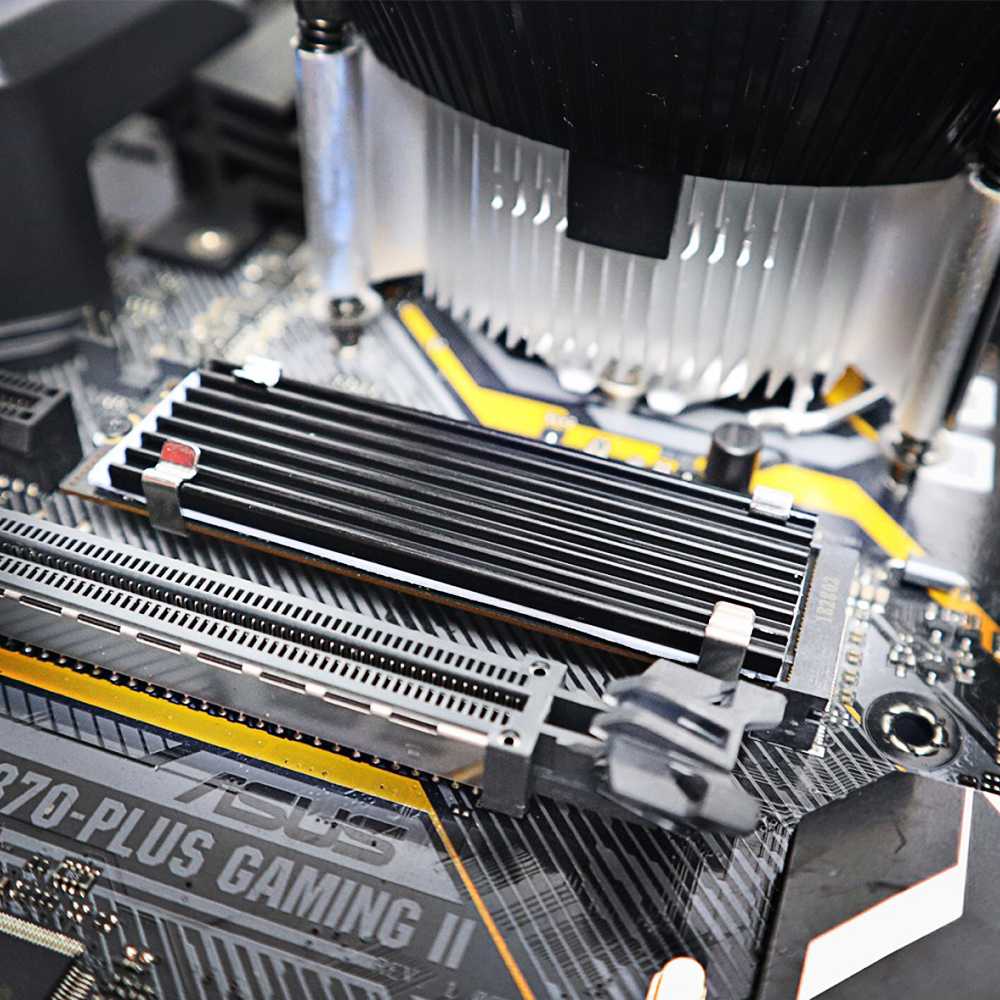 M.2 Heatsink on Motherboard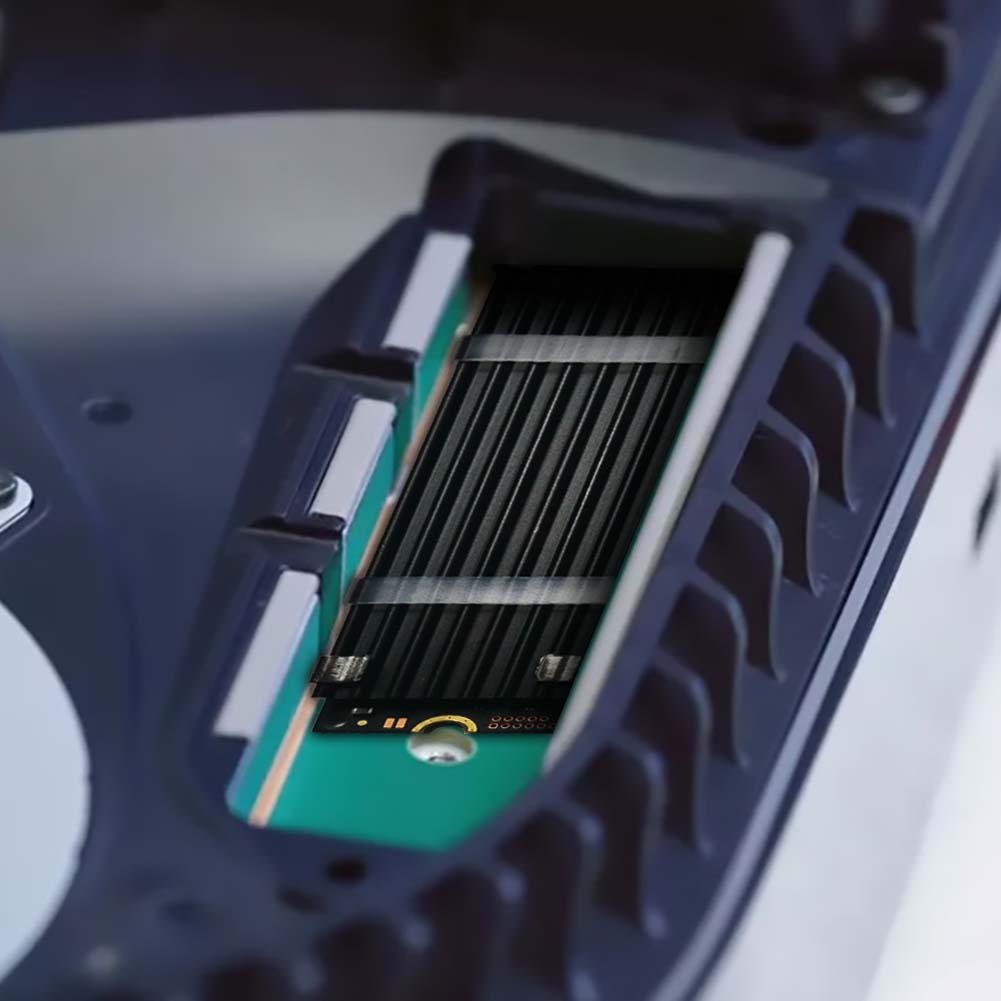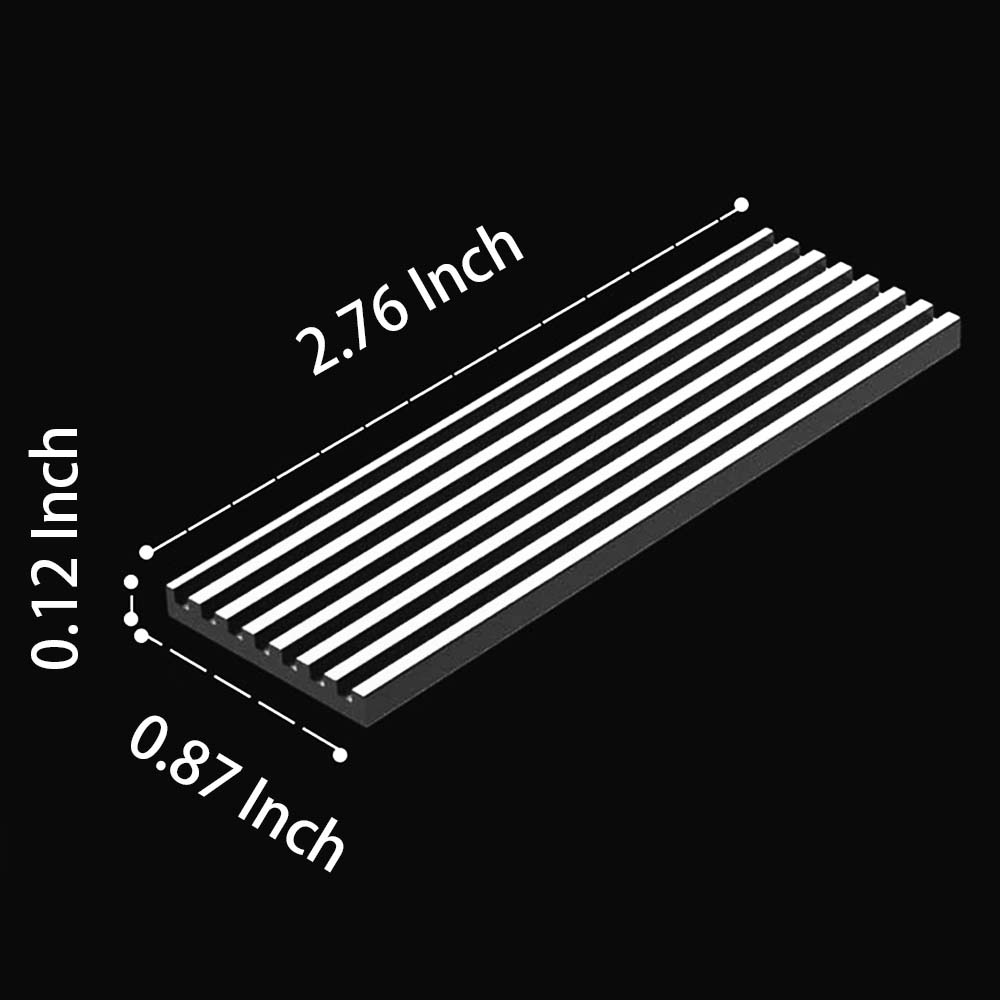 Aluminum Body
Groove Design: Greatly increase the heat dissipation area, with 5°C- 20°C cooling effect (Varies depending on the environment).
Item Size: 2.76 x 0.87 x 0.12in, Net Weight: 0.28oz.
Thermal Pad
Please tear off the transparent protective film of the thermal pad, otherwise will be no thermal conductivity.
Aging time is 1-3 years, repeated use will accelerate aging. A little soft, a little elastic, but no elasticity, pull hard will break.
Size: 2.64x0.79x0.04 inch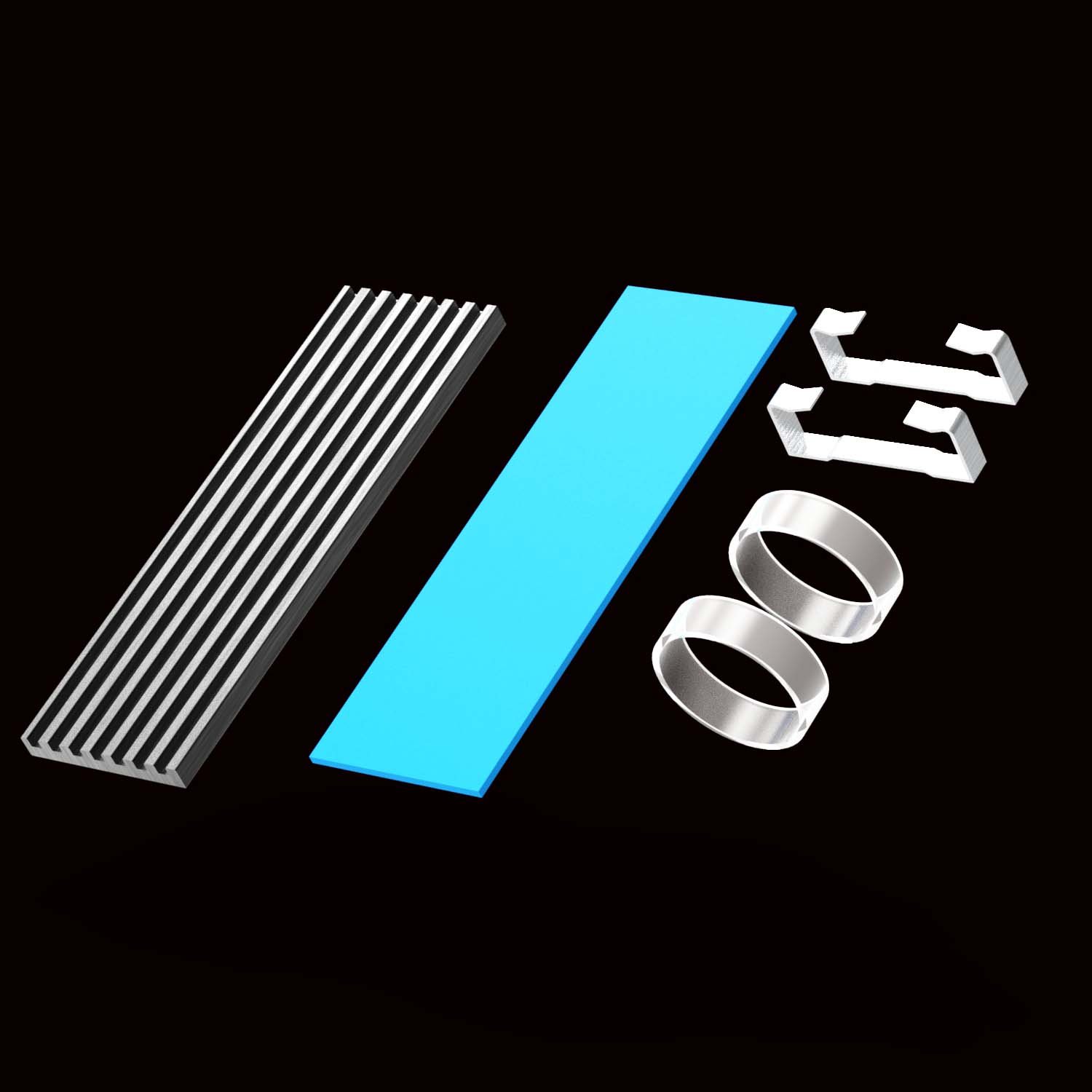 Package Inlcluding
M.2 Heatsink
Thermal Pad
2 x Metal Clips
2 x Rubber Bands
Cleaning towel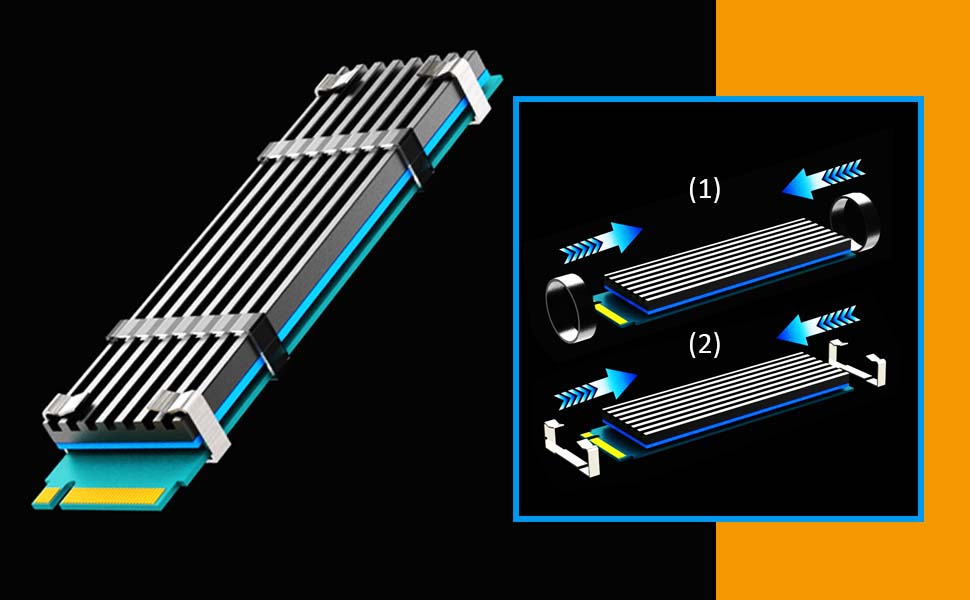 Unique dual installation solution
Metal clips + rubber bands for M.2 SSD installation.
No need to worry about rubber bands material aging or SSD long time high-temperature operation.