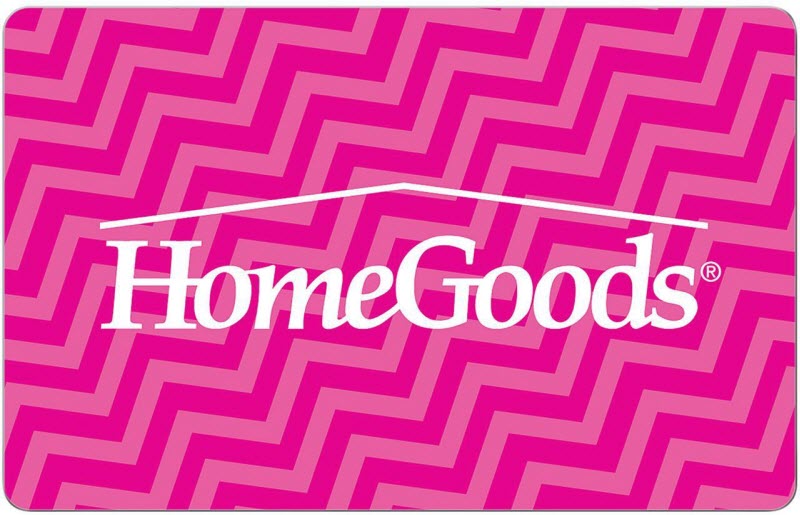 HomeGoods Gift Card
HomeGoods Gift Cards are a perfect way to say "Thanks", " Great job ", and "You make a difference" to your friends, families, or valued employees. They'll have fun shopping for the brand names and designer fashions they love, at incredible prices, every time they visit. Bragging rights included with every gift card!

Welcome to HomeGoods
Where you can explore different styles of high quality merchandise, tap into your creativity and experience a value unlike any other
Every trip to HomeGoods is different
Endlessly changing selection means finding something exciting every visit to every store. You'll be inspired to throw a festive party, find your perfect backyard oasis or find a conversation piece for that unfinished room. The fun is in the exploration!
While you're finding, we're hunting
Our team of expert finders are scouring the globe throughout the year for the most interesting, fashionable merchandise from top brands, designers and artisans alike —and delivering to you an exceptional value.
This is a whole new way to shop that allows you to embark on a treasure hunt and flex your creative chops without being restricted by the price.