Freedom to have fun. Wherever. Whenever.
Nintendo Switch is designed to go wherever you do, transforming from home console to portable system in a snap. It combines the mobility of a handheld with power of a home gaming system, so you get more time to play the games you love, however you like.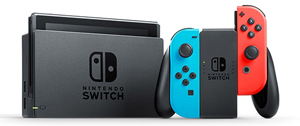 This bundle includes the Nintendo Switch console and Nintendo Switch dock in black, with contrasting left and right Joy Con controllers—one red, one blue. It also includes all the extras you need to get started.
Nintendo Switch overview
First Look at Nintendo Labo
Nintendo Switch Lineup Video
This is Joy-Con
One controller or two, vertical or sideways, motion controls or buttons…Joy-Con and Nintendo Switch give you total gameplay flexibility.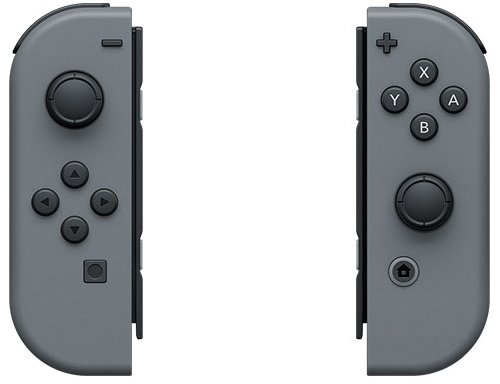 Use the included Joy-Con grip to combine both Joy-Con into a traditional-style controller.
Depending on the game, you might use a single Joy-Con in each hand—or even give the second one to a friend.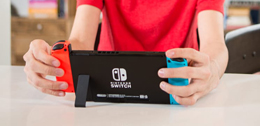 Ready to go? Slide the Joy-Con into Nintendo Switch to go portable.
Share the Fun
Start a gaming party anytime with multiplayer games for Nintendo Switch*. Use additional Joy-Con controllers, Nintendo Switch Pro Controllers, or a combo of the two.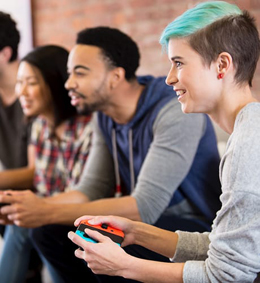 Compete against friends (or team up) at home.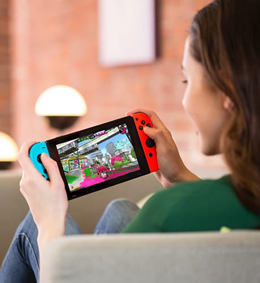 Play online with other Nintendo Switch gamers.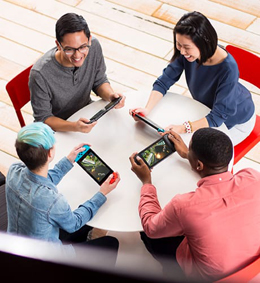 Link up to eight systems together to play anywhere.
* Additional Joy-Con or Nintendo Switch Pro controllers required for multiplayer modes; sold separately. Multiplayer features vary by game; see individual games for details.
More Nintendo Switch Features
Parental Controls
Keep the focus on fun by using parental controls to manage how your family interacts with Nintendo Switch.
You can manage Nintendo eShop purchases via your Nintendo Account. You may also limit sharing on social networks, restrict access to games based on their ESRB ratings, and more. A free app gives you even more choices and a handy way to manage your Nintendo Switch parental controls from anywhere via your mobile device.

Nintendo eShop
You can buy digital versions of games from Nintendo eShop on your Nintendo Switch system or from the Nintendo website.
Album
Easily take and save screenshots using the Capture Button on the left Joy-Con. Then view, add text, and share to social networks from your album.

News and Announcements
Get the latest updates on game releases, Nintendo events, announcements, and more, with your free Nintendo Account.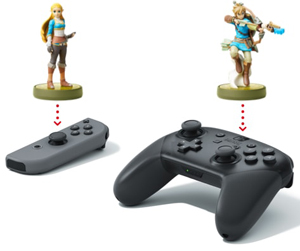 Built-in amiibo Support
You can use amiibo accessories to enjoy fun in-game extras in compatible games on Nintendo Switch. Simply tap an amiibo to the NFC touchpoint on the right Joy-Con controller or the Nintendo Switch Pro Controller.
System Details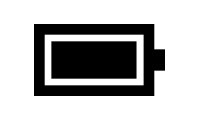 System Battery Life
Battery life can last for more than six hours, but will vary depending on the software and usage conditions. For example, The Legend of Zelda: Breath of the Wild can be played for roughly 3 hours on a single charge.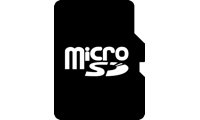 Internal Memory
32GB of internal memory, a portion of which is reserved for use by the system. Users can easily expand storage space using microSDHC or microSDXC cards.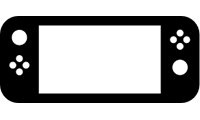 Screen
6.2-inch, multi-touch capacitive touch screen; can display a resolution of 1280 x 720.