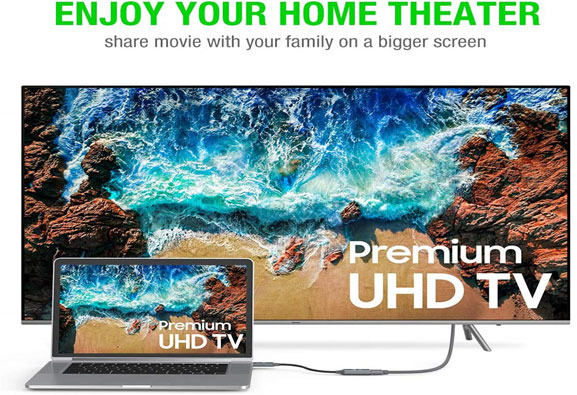 Nippon Labs 30DP-HM200-4K DisplayPort to HDMI Adapter Cable
High-speed DisplayPort (DP) to HDMI adapter allows you to connect DP-equipped sources device to a big-screen HDTV or computer monitor with HDMI input, eliminating the cost and hassle of upgrade for DisplayPort capability. It offers optimal video quality up to 4Kx2K @30Hz, and support audio for complete A/V experience without the need for a separate audio connection. This adapter is plug-n-play, features a latch design on DisplayPort plug for secure connection, and is built with premium quality material for reliable, long-lasting performance.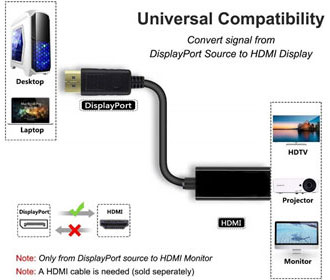 Devices with a DP Interface
Compatible with desktops/laptops equipped with DisplayPort output.
Plug & Play, no extra driver is needed.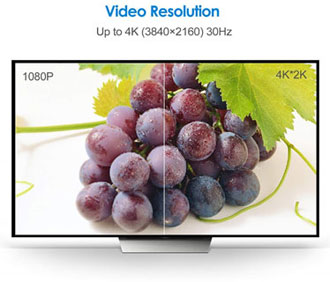 Resolution: 4K, 2K & 1080P
PC resolution supported: 4Kx2K, including 3840x2160, 2560x1600, 2560x1440, 1920x1200, 1080p ,800x600, 1024x768, 1280x768, 1280x800, 1280x960, 1280x1024, 1440x900, 1600x1200, 1680x1050, 1920x1080
HDTV resolution supported: 480i, 576i, 480p, 576p, 1080i,1080p, 2560x1440, 2560x1600,3840x2160
Audio: 7.1 channel surround audio
Comprehensive Solution
Mirror Mode: Makes your holiday photos and favorite films so much more interesting and enjoyable on the big screen!
Extended Mode: Works like a charm for multitasking.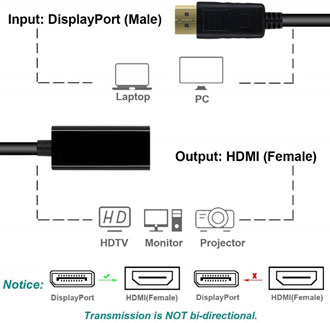 Note
NOT compatible with Thunderbolt 3 (Type-C).
Transmission: NOT bi-directional (Only from a DisplayPort to an HDMI).
Audio: System Preferences → Sound → Output. Change the audio output from your laptop to TV or other devices.
Reliable Connectivity
Reliable Connectivity: Gold-plated connectors, zinc alloy shell, tinned copper wire, aluminum foil and braid, durable PVC case, all of them ensure a strong connectivity between devices.